Lifestyle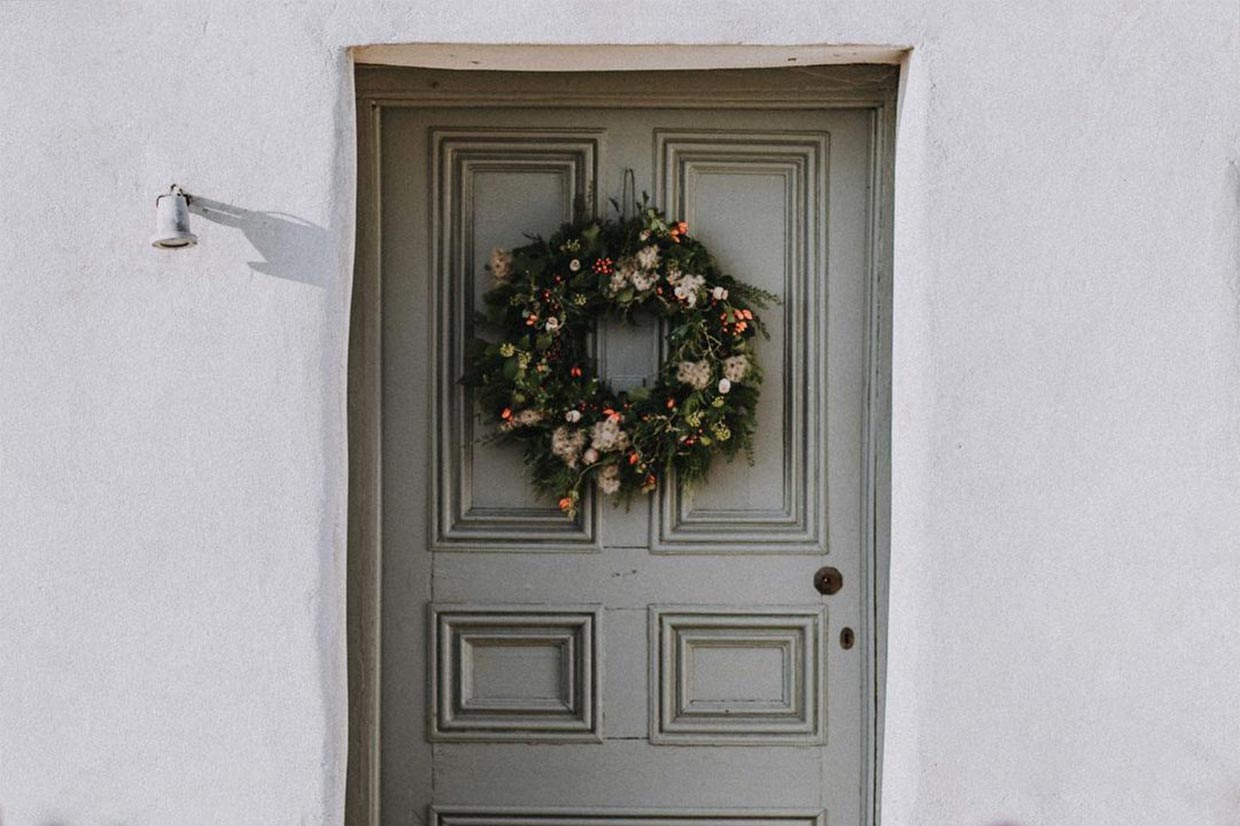 FESTIVE MEAL TIME INSPIRATION SERVED UP TO YOUR DINNER TABLE
Can you believe it's time to think about the all-important Christmas day feed? Whether you're opting for a traditional roast, a champagne breakfast, or going all out with the sweet treats this year, we've found some family businesses embracing virtual opportunities to leave a lasting impression.


FARMSTYLE COOKING AT ITS BEST
When we mentioned 'Christmas cooking' to the brits in our team, they instantly suggested River Cottage. Run by celebrity chef and seasonal food enthusiast, Hugh Fearnley-Whittingstall, this is the place to go for all your traditional Christmas fare. Many of us yearn for a taste of country life and this is exactly where Hugh found his niche. Starting on the UK's Channel 4 with his River Cottage TV series, he later released The River Cottage Cookbook and has since grown in popularity for his simple approach to seasonal cooking.
Part of Hugh's website is dedicated to Christmas which includes gluten-free meals and Christmas bread and baking, along with some fun family-friendly activities to get into the holiday spirit. He's also passionate about the planet and has led campaigns including a war on plastic and to stop overfishing our oceans.
@rivercottagehq

@rivercottagehq
NONNA KNOWS BEST
Now we'd love for everyone to be with their families this Christmas time, however we know that's not always possible. In the absence of being able to see your grandparents, how about we bring an Italian 'Nonna' – and her hearty family recipes – to your kitchen. It's not your traditional Christmas dinner, however we think you'll be satisfied with one of the many pasta recipes that 85 year old Nonna Nerina cooks up.
Nonna Live classes are taught via Zoom from a tiny village just outside Rome, so it's totally legit Italian wisdom. Chiara (Nonna's granddaughter) started the classes as a way of sharing her family's recipes with the world and has since been featured on Today, as well as amassing a loyal following of foodies. This family business proves the power of authentic storytelling in building a customer base, as you feel like an extended member of the family. The classes are very affordable, averaging $50USD per cook-along.
@pastawithgrandma

@pastawithgrandma

@pastawithgrandma
MINIMAL EFFORT AND MAXIMUM IMPACT
Beth Le Manach has been cooking and entertaining for over 25 years, and in that time she's put together quite a library of recipes – from simple family favourites to dinner party showstoppers. Entertaining with Beth helps you create the perfect Christmas day feasting, starting with a make-ahead Christmas breakfast bake, allowing you to spend less time in the kitchen and more time opening presents. For entertaining, her YouTube channel has Christmas cookies and appetizers galore. Basically, Beth's got you covered for just about any recipe you'd like to try. And the best thing, they're made as simple as possible, so even the least experienced cook can give them a go.
Beth's honest, easy-to-follow recipes have gained her 575,000 Youtube subscribers and have generated over 59 million views.
@entertainingwithbeth

@entertainingwithbeth

@entertainingwithbeth
NOW TO ICE THE CHRISTMAS CAKE
Inspired by the famous Magnolia Baker in NYC, Rosalind Miller started selling her cakes at a market stall in 2005. When "huge queues and happy customers" became a regular occurrence, Rosalind Miller Cakes was born and has been satisfying tummies across the world ever since. Her daughter, Yasmine, joined the family business in 2013 and they relocated to Brockney, London. Their cakes now grace celebrations at The Ritz and The Savoy, as well as being sold in the iconic Harrods Food Hall.
What makes Rosalind the perfect tutor for your Christmas bake? That would be her design background; a keen eye for detail that ensures she oversees every cake. Maybe even yours!
The online cake decorating classes are made for all abilities, so whether you're looking to impress at a dinner party with your festive icing, or just want to pick up the cake decoration fundamentals, you know you're in safe hands. They're currently teasing us with their Christmas class, so watch this space. All that's missing is the marzipan.
@rosalindmillercakes

@rosalindmillercakes

@rosalindmillercakes
LET'S GET COOKING
Now you've got some cooking inspiration, we hope your festive season can be less kitchen stress and more time enjoying rest and much deserved relaxation. From our family to yours, Merry Christmas!
Learn more about River Cottage, Nonna Live, Entertaining with Beth and Rosalind Miller Cakes.