Things We Love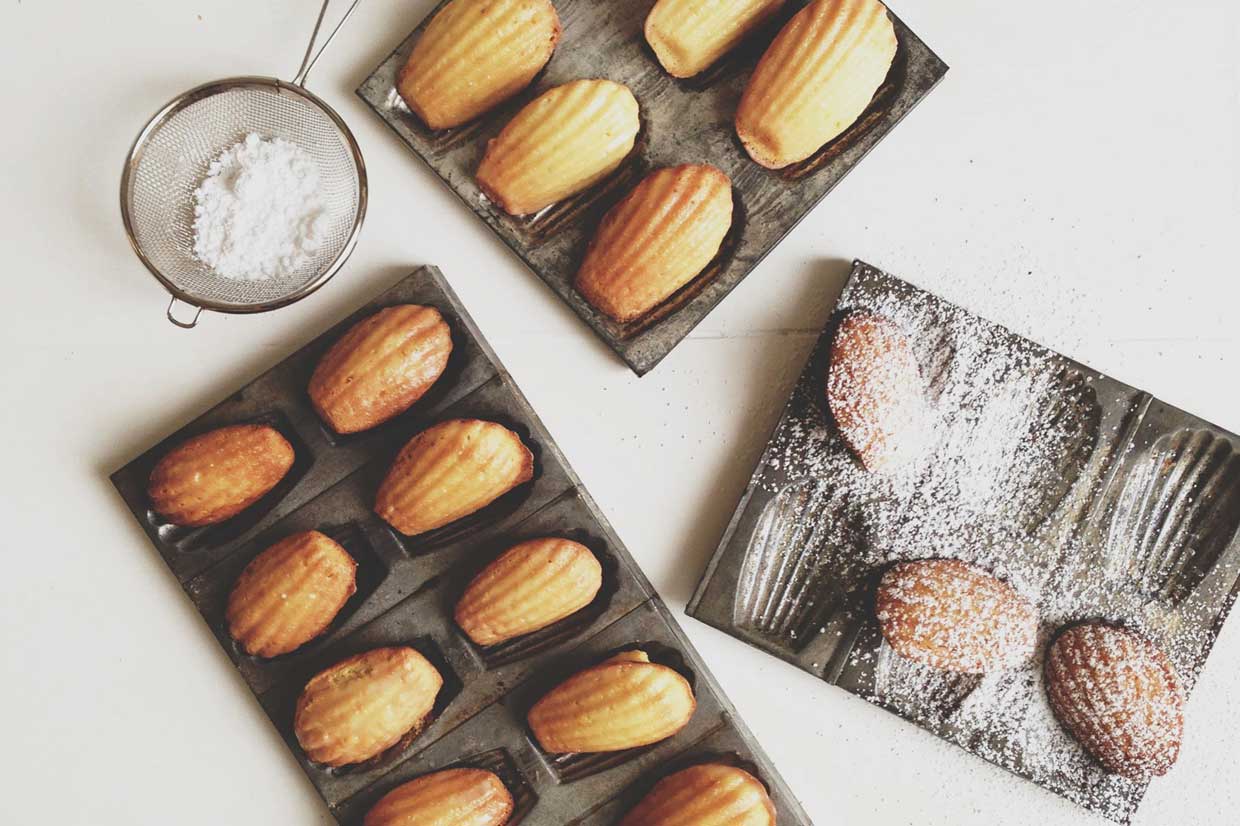 THE COOK'S ATELIER
Marjorie Taylor and Kendall Smith Franchini always dreamed of living in France — and who wouldn't? The rustic countryside, world-renowned wine regions and buttery pastries paint a picture of romance. For this pair, it was a dream that had to be fulfilled, and we are so pleased they did.
Originally hailing from America, Kendall made the move first — studying art history at university while immersing herself in the French culture. Meanwhile, back in the states, Marjorie was running a successful cooking school and spending as much time as she could visiting her daughter. In an interview with Williams Sonoma she explained that as time passed, it dawned on Marjorie that "maybe she wasn't going to come home!" The solution? She moved to France, joined Kendall and in 2008 opened a place that combined "everything they loved about France — food, wine and culture." The Cook's Atelier has been welcoming chefs and home cooks from all over the world ever since.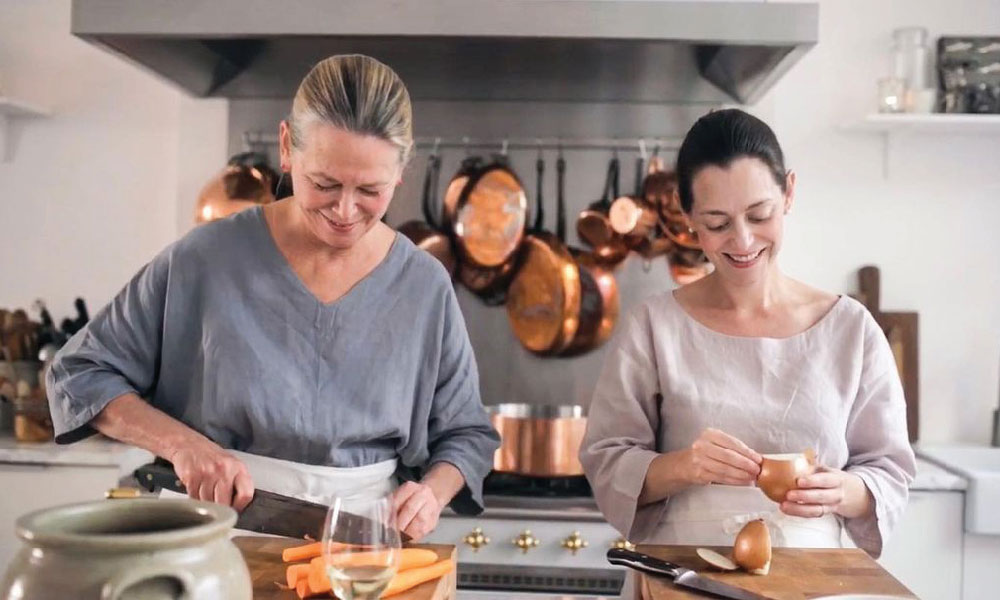 FAMILY FIRST
As you might have guessed, The Cook's Atelier is first and foremost a family affair. With the close-knit mother and daughter leading the show, they created a space centred on warm, welcoming hospitality. The food is sumptuous, and the decor screams rustic farmhouse kitchen. Soon after opening, Kendall enlisted the help of her French-native husband, Laurent, as the "Go-to Frenchman" on the staff. And the next generation are always close by to taste test; a kids table has been set up in the back of the wine cellar for them to play and create to their heart's content.


MORE THAN A COOKERY SCHOOL
We think the really special part of the business is their 'Seasonal Burgundy Masterclass' — an immersive, six day culinary journey where you will learn about the region's produce and rich culture. The daily schedule starts with fresh croissants and coffee (we're already sold) before visiting local producers and returning to the Atelier kitchen to master classic French cooking techniques. Your wine glass will never be empty, and the well-stocked larder – a staple in any good French kitchen – is at your disposal. To finish the trip off in style, you'll visit a neighborhood Michelin three-star restaurant; meanwhile your head buzzing with new ideas to take back to your own kitchen. For those wanting to experience The Cook's Atelier with less time on their hands, they also offer one day cooking masterclasses and private group dining.
BRING THE ATELIER TO YOUR HOME
Now you might be thinking… this all sounds great, but international travel isn't on the cards right now. Well, Marjorie and Kendall are one step ahead. In 2018 they released their debut cookbook with over 100 of their takes on French classics, along with personal stories on "their relationships with the region's small farmers — butchers, bakers, cheese makers, gardeners, fishmongers and winemakers." More than a recipe book, it's a "a richly illustrated presentation of the family's passion for the food, culture, and people of Burgundy."
We don't know about you, but this family has certainly inspired us to mix things up in the kitchen and learn some new skills. We'll be starting with the Plum Tarte Tatin. Bon Appetit!
Learn more about The Cook's Atelier.