Things We Love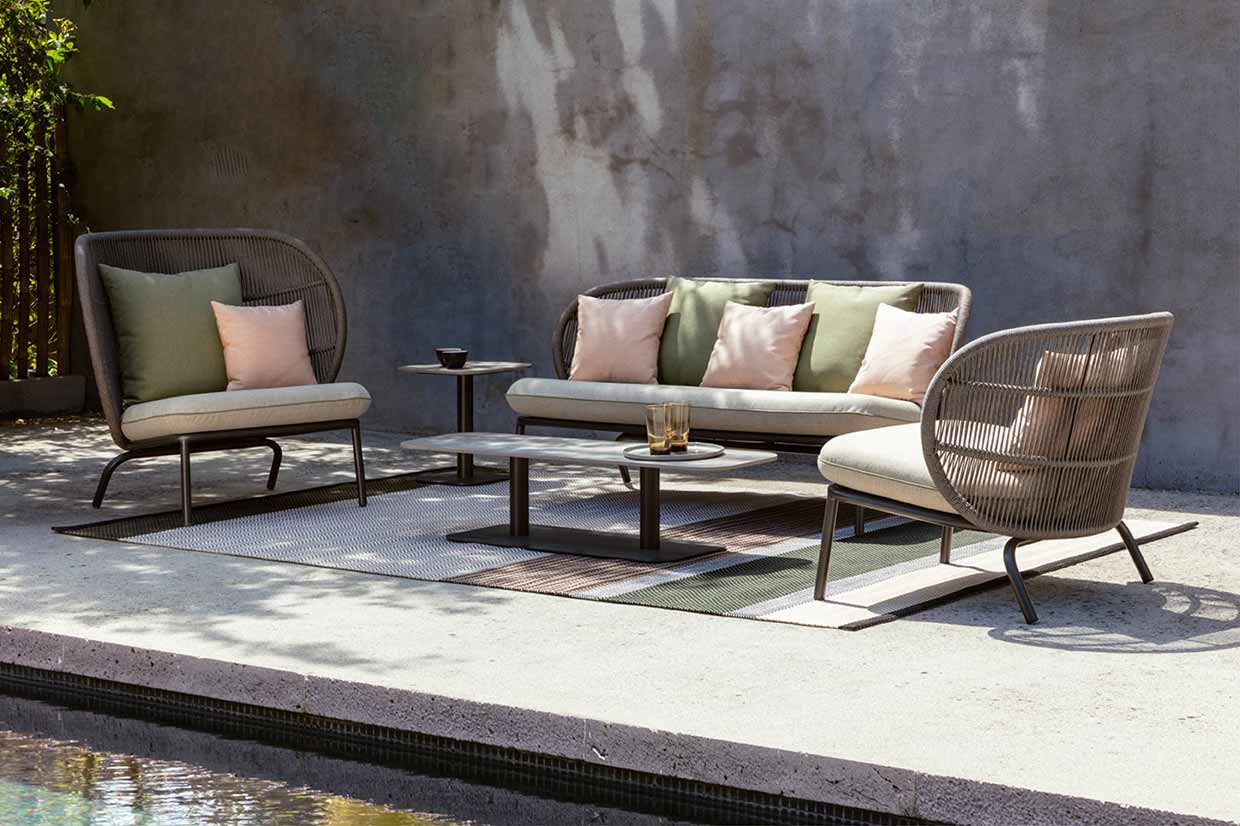 THINGS WE LOVE: RATTAN PALM
When we first discovered Rattan Palm – a home-decor design studio making rattan furniture – we were struck by their keen eye for design and individual pieces. In the past few years we've watched them grow in popularity whilst staying true to their signature aesthetic. Now, we find out more about their continued success.


HAPPINESS IS HANDMADE
So, what is rattan palm? In the 17th century, rattan was the preferred material for basket weaving in Europe. It's known for its durability and strength, however more recently it's made a comeback for its rustic, playful texture as well as its sustainability.
Rattan Palm believes it's their signature combination of "simple and sculptural elements" that make their pieces more than furniture – they're works of art made with craftsmanship and love. In their words; "Each item at Rattan Palm has a story and we are happy to share each story with you."
Their range includes chairs, tables, outdoor furniture and beds – pretty much anything home furnishing-wise they can weave up.
INTERNATIONAL GROWTH AND HOTEL GIANTS
Being a design studio, Rattan Palm is able to custom build for any home, retail venue or…how about an international hotel? The Four Seasons commissioned the family business to kit out the rooms, bars, restaurants and poolside deck with their furniture. They even have pieces in their onsite spa. Rattan Palm have also worked on projects with Andaz, Marriot, and boutique hotels in Costa Rica.
It all starts with an interior design assessment – a personal touch whether they're creating for a home or working on a larger project – to ensure they've captured your vision. You can tell the family cares about each piece they make, with the view that "high-quality craftsmanship transcends mass-produced designs, and that "Rattan Palm" is a stamp to be proud of." A stamp easily noticeable in hotel chains all over the world – the kind of exposure most of us dream of.


GIVING BACK TO THE COMMUNITY
Founded in 1982, Rattan Palm has a 40+ year history and is still proudly family owned and operated. As the company continues to expand, they've taken on 25 local artisans and source all teak, fabric and other supplies from the surrounding area. This supports their commitment to quality in the materials they use, but also in the labour and environmental processes of their partners. "For us sourcing products locally is not just a trend, it is also an important step towards sustainable business practices", they share. For them, the team are an extension of their family, and through local hiring practices they provide support to 10 families working directly and indirectly in the business.
Learn more about Rattan Palm.