City Guides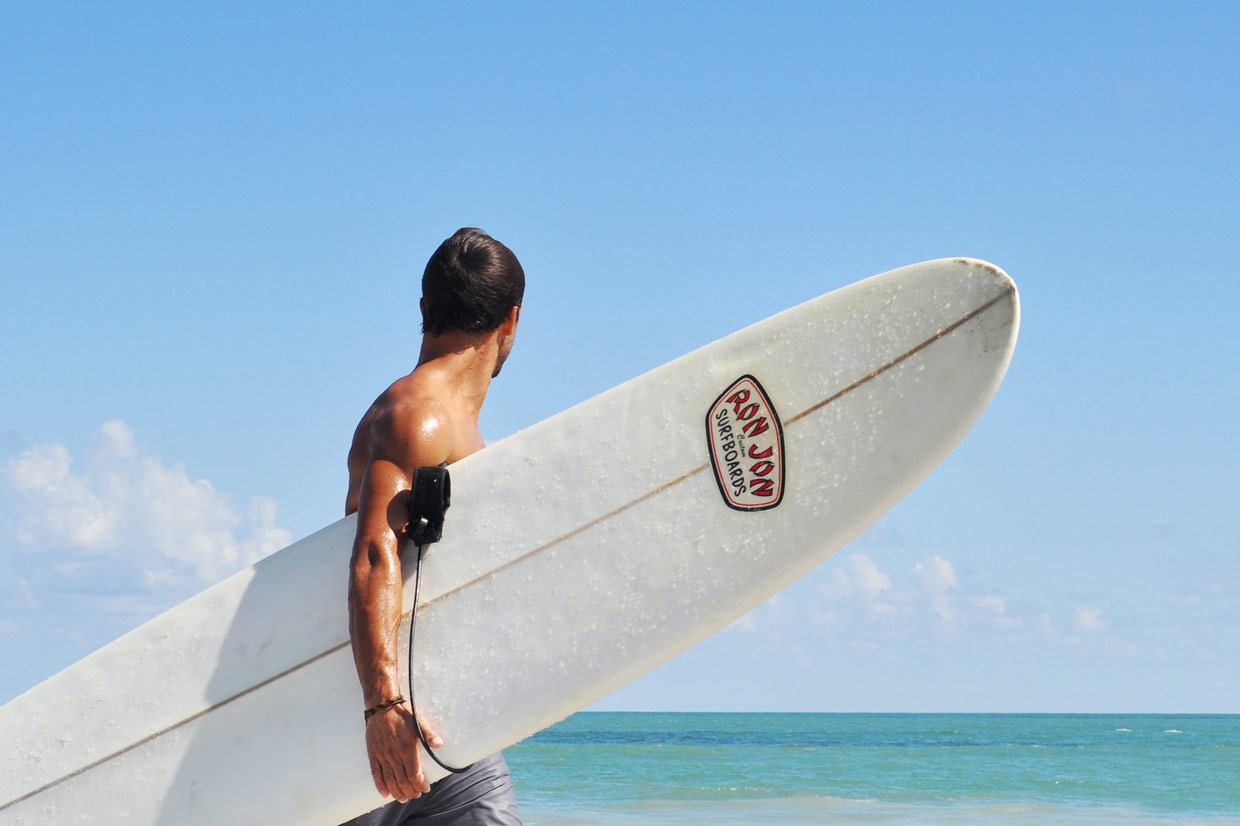 WESTERN AUSTRALIA ROAD TRIP – FAMILY BUSINESS STYLE
South Australia, New South Wales…it's safe to say we've had a blast exploring regional Australia over the past few months. It's easy to forget how spectacular the local landscape is when international travel is so accessible. So one thing we'd like to thank COVID for is introducing us to so many family businesses within Australia. This month we continue the theme with a trip to Western Australia, where we sip wine in Margaret River, wind down at picturesque beach breaks and make friends with some of the local wildlife.
DINE AND SIP
Aravina Estate
Visit website
61 Thornton Road, Yallingup WA
Established in 2010, Steve Tobin and his wife Hayley Munro-Tobin set out to create an estate that combined their passions: "wine-making, artistic and architectural design and enjoyment of the simple pleasures in life". Their massive 180 hectares grow some of the best wine in the region, from Sparkling through to hearty Cab Sav and Malbec.
The estate is also home to a surf gallery and sports car museum. Surfing is a huge part of the lifestyle in WA and this celebration brings together everything the region is known for: wine, food and nature.
Voyager Estate
Visit website
Stevens Road, Margaret River, WA
Michael Wright had a vision for the Voyager Estate far greater than the production of wine; for Michael, it was about shared experiences with family and friends. When Michael sadly passed away in 2012, his daughter Alex Burt took the helm and since then it's continued to go from strength to strength.
When visiting Voyager, you're immediately struck by the beautifully maintained rose garden leading to the cellar door. After a tasting, we recommend a trip to the restaurant for a delicious lunch, before taking a stroll around the kitchen garden and lawns. 
Vasse Felix
Visit website
Cnr Tom Cullity Drive and Caves Road Cowaramup WA
Dr Tom Cullity established Vasse Felix in 1967 with one simple aim: "to make the best possible wine". Now in its second generation of family ownership by Paul Holmes à Court, this winery specialises in the regions popular Cabernet Sauvignon and Chardonnay, as well as Shiraz and Sauvignon Blanc / Semillon blends.
It has to be one of the most beautiful wineries we've visited. You could easily spend a day sitting on the front lawn enjoying a cheese board in the sun – and that's exactly what we did!
Eagle Bay Brewing Co
Visit website
Eagle Bay Rd, Eagle Bay. W.A
So you've spent the morning exploring one of Dunsborough's many idyllic beaches, and now lunchtime is calling… We suggest you grab a craft beer and bite to eat at Eagle Bay Brewing Co. The 66 year old working farm is run by third generation siblings Nick, Astrid and Adrian d'Espeissis. The plot overlooks farmland and bushland from Cape Naturaliste to the Indian Ocean and the food is "wholesome, simple and fresh, full of local produce, including seasonal ingredients freshly plucked from our kitchen garden".
@voyagerestate

@vassefelixwines

@eaglebaybrewingco
STAY
William Bay Cottages
Visit website
65 Rice Road, Denmark WA
Like most business stories, William Bay Cottages came about from a need to shift and evolve with changing times. The 330 acre property originally grew potatoes and ran as a cattle farm, however financial hardship inspired the diversification of their business. With a carpentry background, the family decided to build seven cottages – divided by acres of land for ultimate privacy – for guests to "truly unwind, disconnect from the daily routine, take a break following nature's rhythms…and spend quality time with their loved ones". There's a mix of one, two and three bedroom cabins available; all with rustic woodland charm in this secluded setting.
Melo Studios
Visit website
4A Prowse Way, Dunsborough WA
Jessica and Michael welcome you to Melo Studios. Set just moments from Dunsborough, the self-contained two bedroom spaces have been designed with every last detail in mind…right down to the 1.5m round bath for guests to enjoy a day spa experience. We love the way this duo have paired up with fellow local businesses to source "luxurious natural products and gourmet treats" for your stay. From bath bombs to locally roasted coffee and brekkie hampers provided by the local cafe – there's really nothing they haven't thought of!
Parry Beach Breaks
Visit website
88 Astartea Glade, Parryville WA
Parry Beach break's is the ultimate union of indoor and outdoors. The villas have room-length windows to take in the sweeping views of the beach, so whether you are lazing in bed, warming up in front of the fireplace on a winter's evening or enjoying a bath, the ocean view is there for the taking.
The business is the meeting of minds between two couples. Angie and Darren founded the business and continue to share their creative influence and craftsmanship with ongoing projects, while Peta, Joe and their three young girls oversee the day to day operations on ground level.
@melo.studios

@parrybeachbreaks

@william_bay_cottages
SHOP
Lifestyle Furniture
Visit website
360 South Street, O'Connor, WA and 117 Hector Street West, Osborne Park, WA
Furniture may not be top of your shopping list on a road trip, but we're sure once you've seen what's on offer at Lifestyle Furniture you'll be tempted to buy a piece for your home. Now in their third generation, Dave, Shane and the team have the highest standards in quality and safety. The company is passionate about sustainability and source all their materials from WA. Put simply, they "endeavour to create the most beautiful furniture for the people of WA, made by the people of WA".
Pottery For The Planet
Visit website
Stockists
We are obsessed with Pottery For The Planet and all they stand for! The "creative love-child of Renton Bishopric and Clare Botfield", the pair have a shared background in all things nature and pottery. Using their art as a medium to communicate views on social and environmental issues, they are contributing towards the planet's war-on-waste and creating beautiful ceramic keep cups, bowls and storage containers in the process.
Picnic
Visit website
Find a store
Proudly Western Australian for 30 years, Picnic has been serving the country the latest global trends adjusted to suit the WA climate. The majority of their clothes are still manufactured in WA as they seek to support local businesses – well done team! Their stores are dotted across the state so you are sure to find one passing through a regional town.
Artisan Jewellery Bunbury
Visit website
24A Prinsep St, Bunbury WA
What's the difference between buying from a chain and buying independent? Well, for this passionate family it's all in the detail. Artisan Jewellery Bunbury is a traditional style jewellery and watch store where you can have a piece of jewellery custom made to your specific requirements. They listen to your unique vision and specialise in "hand crafted design, repair, remake and remodeling service" through skill and passion passed down over generations.
@picnicclothing

@lifestyle_furniture

@potteryfortheplanet
EXPERIENCE
Nullarbor Traveller
Visit website
300 Wellington Street, Perth, WA
One for the adventurers amongst us, Nullarbor Traveller provides tours across the state, with a focus on sharing Indigenous culture and nature. You'll meet Quokkas on Rottnest Island, visit natural wonders like Wave Rock and Esperance and spend the night under the stars in a swag tent.
If roughing it doesn't sound like your jam, they also provide comfortable accommodation – so no one needs to miss out!
Caversham Wildlife Park
Visit website
Caversham Wildlife Park, 233B Drumpellier Drive, Whiteman WA
David and Pat, along with their children David and Debbie, care for over 200 Australian native species at Caversham Wildlife Park. Set on a 20 acre plot, the family puts the animal's welfare first and are proud members of the Zoo Aquarium Association. Daily attractions include 'Meet the wombats', 'Feed the penguins' and the 'Farm show'. One for the whole family!
Whale Watching Western Australia
Visit website
Find a location
Whale migration season has to be one of the most exciting times of the year in Australian wildlife and the family at Whale Watching Western Australia invite you to experience the action on one of their boat cruises. Setting off from multiple locations along the coast of WA, they ensure that no matter where you are travelling in the state, you can jump on board and see orcas, humpbacks, blue whales and southern rights. They are committed to eco-tourism and remain at least 100m from the whales at all times to ensure their comfort and to observe natural behaviour.
Cygnet Bay Pearl Farm Tours
Visit website
Cape Leveque Road, Dampier Peninsula, WA
Nature is remarkable – I think we can all agree on that. One of the wonders that we continue to marvel at is the creation of pearls. 200km north of Broome, on the tip of the Dampier Peninsula we find the Brown family; four generations of family who have been farming pearls for over 70 years. You can see the farming process for yourself, then "dine by candlelight overlooking the bay, relax by our infinity pool, view natural phenomenons" overlooking the waters of Broome and surrounds. And for the ultimate experience, why not stay the night in one of the traditional pearl shacks, glamping tents or campgrounds.