The Inside Story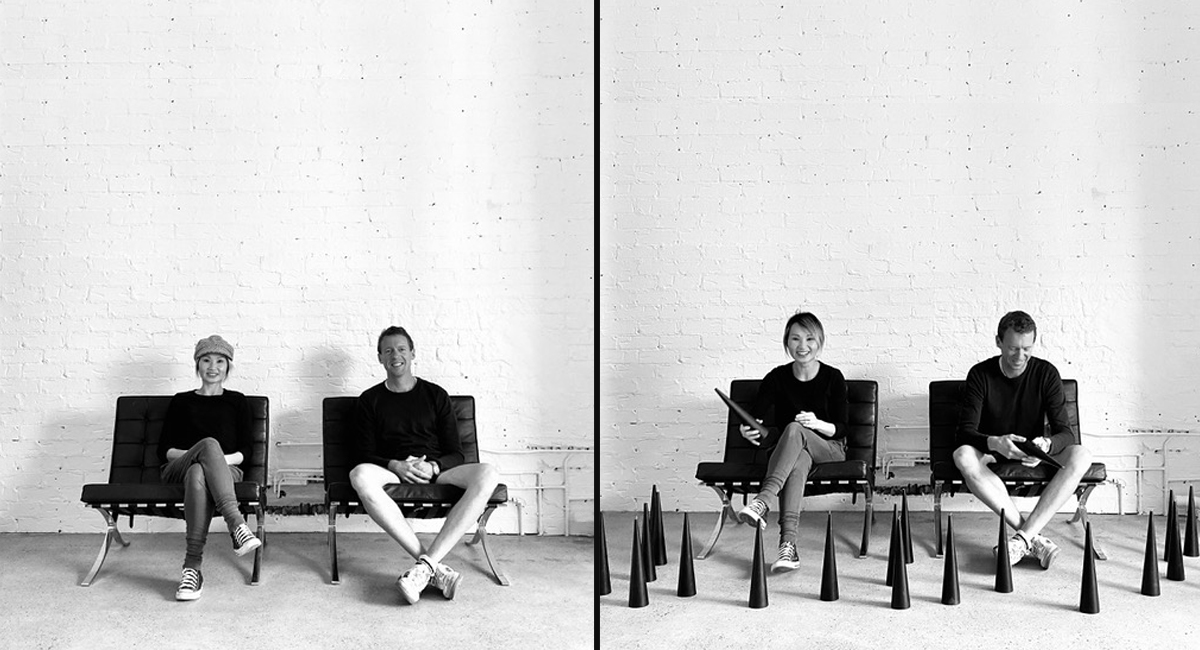 A SLOW BURN ROMANCE BIRTHS A FAST GROWING CANDLE COMPANY
"We naturally don't want to have conflict. So we respect each other's decisions. But of course, nothing's perfect. Occasionally we need to nut through a difference of opinion. But really, the most difficult thing for us is being in a relationship and working together – we can't switch off from work."
Winnie and Rik van Donk worked on the same office floor, although for different companies. Winnie was the General Manager of Asia Pacific for a corporate relocation company, and Rik worked for an audio business. They would bump into each other every now and then, exchanging pleasantries. Rik finally decided to strike up a conversation with this beauty.
"She wasn't impressed with me. I think it took me a year to finally get her to go out with me," shares Rik.
I ask Winnie what it was that finally won her over.
"I just realised he was a really nice guy," smiles Winnie.
There must have been many things that won Winnie's heart, because fast forward 10 years, the couple now live in Sydney, Australia, and have three babies. Two of the humankind, and the third – their flourishing candle company that started with a simple problem that nobody could solve.


CANDLE KIOSK IS BORN
Winnie has always loved candles, for as long as she can remember they have filled her home. Lighting a candle after a long day at work always calms her down. It's her ritual to transition between work and home.
It was one night over dinner that Winnie and Rik started to have a philosophical chat about the candles in their home. Why do they burn the way they do? Why do they burn so unevenly, so much of the candle gets wasted? Why is there so much smoke? Why do some candles drip over everything, while others do not? With Rik's design and engineering background, these questions turned into design problems, ones that both Winnie and Rik were determined to solve. They tried calling the candle companies but nobody could answer their questions. In fact, it became clear to them both that nobody had really asked these questions before. Most of the companies selling candles weren't specialising in a craft, their thinking was that candles are just candles!
The challenge was set.
Winnie and Rik decided to design a better quality Australian candle. A candle with an even burn, no smoke and no drips. Plus as Winnie had a sensitivity to fragrance they decided fragrance free was a nice point of difference.
THE PERFECT CANDLE CAN'T BE RUSHED
It took Winnie and Rik a good couple of years to create a range of candles they were willing to go to market with. They started making candles locally in Australia and as they saw the growing potential they began their search for candlemakers that could meet the demand while maintaining the quality. They travelled the world experimenting with candle makers across Asia and Europe, to find their master candle making partners. They have since been working with candle makers in Indonesia, Japan and Vietnam. A family-owned business in Vietnam, who've been perfecting their craft for over 50 years, are a big part of their team; hand pouring every candle at perfect temperatures, with a perfected hand technique. True craftsmanship in candle making means a superior candle experience for Candle Kiosk customers. Winnie and Rik's candle making partners have become an extension of their own family.
The art of candle making emerged almost 5000 years ago. By the 13th century, candle making had become a guild craft in Europe. This art involves techniques and skills that have been passed down through the ages. Today, anyone can make a candle quickly by cutting corners with modern technology, but to make a candle of the highest quality – a clean, smoke-free and calm burn, minimal drip, and an ability to maintain shape – this needs to be done by true experts. Winnie and Rik have a no compromise policy when it comes to their products, something that is so rare to see today in our quick fix, fast paced society.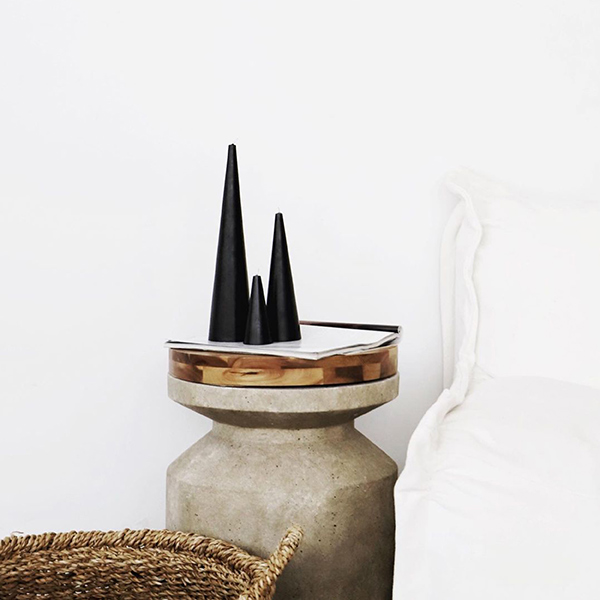 PARTNERS IN LIFE, PARTNERS IN BUSINESS
Both Winnie and Rik had been running Candle Kiosk as a side hustle for a couple of years before they decided to go full-time.
"It was a huge risk for us, both quitting our jobs to do this full time. But we believed in what we were creating," shares Rik.
Even from the early days they had such great feedback from customers that they knew they were onto something special. It was the wholesale side of the business that baffled them. But this happened organically, stores just started contacting them.
It's a testament to going to market with something special.
The pair have very different backgrounds and professional experience, which they tell me is one of the reasons for their successful business partnership. Winnie looks after the customers, and any of the project management parts of the business, while Rik focuses on the design, brand building and marketing. They ensure they give each other the space to lead in their designated areas. There's a natural division of work which means they don't step on each other's toes or dilute decision making.
"We naturally don't want to have conflict. So we respect each other's decisions. But of course, nothing's perfect. Occasionally we need to nut through a difference of opinion. But really, the most difficult thing for us is being in a relationship and working together; we can't switch off from work. Sometimes we will be going to bed and one of us brings something up and we'll chat for another hour and a half," laughs Winnie.
Rik pipes in honestly… "Our business is relatively easy to run together. We feel capable and confident. Our kids are another story. Parenting the kids is so much harder than having the business. You never know what they are going to throw our way. We are always on our toes."


ENTREPRENEURSHIP IS IN THE BLOOD
Winnie shares that her Dad has always been her greatest inspiration. She grew up watching him run the family business, building it into something spectacular. When most kids were off playing with their friends on the weekends, Winnie was following her Dad around, learning about the business. The funny thing is that her Dad thought this was a completely normal thing for a nine year old to want to do.
Watching her Dad made Winnie realise that if you love what you do, work and home life don't need to be completely separate. Work can integrate with your life. It's fun to talk about it, and merge the two worlds.
Both Winnie and Rik still get a thrill everytime they see their products in a magazine or when someone expresses their love for Candle Kiosk. Getting those five star reviews lights them up. It's motivating and drives them to do better.
Their big dream for the future is for customers to truly understand the love and care that goes into Candle Kiosk. They are not just another company making some products to fill space in this world. Winnie and Rik are consciously crafting a superior candle to delight their customers. They are bringing back to life an ancient art; an art designed to help people illuminate, harmonise and create beauty in their home, naturally.
Learn more about Candle Kiosk.