60 Seconds With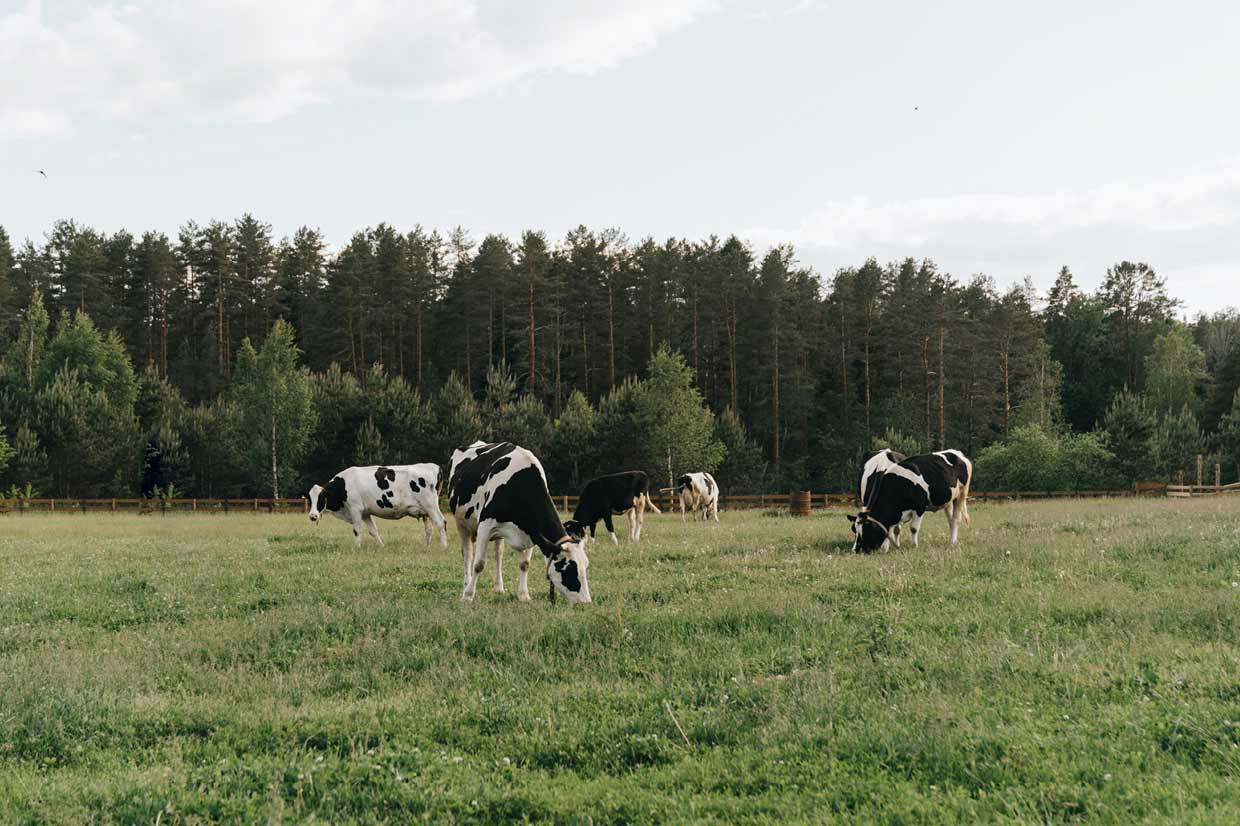 60 SECONDS WITH WESLEY MCLAREN — THREE GENERATIONS WITH JALNA
In the 'yoghurt world', these guys are absolute rockstars. And, rightly so. They've been at it for three generations and a little over 40 years. The McLaren family bought the Victorian based dairy farm from a Polish immigrant in the 70s, but it wasn't just the land they inherited. The original owner stayed on with the family long enough to pass down the craft of making a small array of delectable dairy products. And, by the 90s, the second McLaren generation had observed and listened to their customers long enough to know where their strengths truly lay. That was with their (now signature) pot-set Jalna yoghurt. Brothers, Campbell and Stuart (and two sons of founding father, Bruce) continued to focus only on that singular product. They made it to the highest quality and to this day, it's still their only offering.
Fast-forward to today, and the original team of 12 has grown to 80. At the helm are Bruce's grandchildren, Wes and Lachy. The boys keep the business running as smoothly as their creamy yoghurt, always responding to market trends and ensuring their customers are at the forefront of any product-based decisions. We were thrilled to have a quick moment with Wes, to chat all things family business, understand their philosophy a little more and get some insight from him around the importance of 'the brand'.
What do you believe is the family business advantage?

As a family in business we are always planning for the long term. This relentless focus on the future has seen us invest in large factory expansions, allowing us to deliver on growth opportunities as and when they come about. When things get busy for our customers, we always manage to keep up with orders — so retailers can put product on shelves.

​We also work inside the business, alongside our staff. This helps us to understand their challenges, and support their great ideas to improve our business. So as much as we are long term focussed, we also maintain an ability to pivot fast if the market changes.
What has been the most challenging time working in the family business?

Separating work and life. When something goes wrong, costs the business money or is a lost opportunity, it's hard to let that go when you leave the office for the day.
Disagreeing with family can also be tough. Sometimes your 'great idea' gets shot down by a family member… Let's make sure we leave that at the office!
What has been the most rewarding?

Opposite to the last question, I get to go to work and see my dad and brother on their best days… it's very rewarding. I've lost count of the number of times long term staff have told me what a great job my family has done in terms of growing our business over the time they've been employed by us. Some staff tell stories about meeting me at 5 years old, or their favourite stories about working for my grandad and jokes my uncle used to tell.
What's the legacy you want to leave behind?

We want the business to be a great place to work. We value excellence and hard work, but we like to have a laugh too. We want staff to feel supported in their tough times, and supported in their achievements (including outside of work).
If you could give one piece of advice for those building a brand, what would it be?

Don't underestimate the value of a great brand, invest in it relentlessly. If you spend time, money and hard work building great brand strength with great products or services, then you have created something to be proud of that customers are willing to spend their own hard earned money on.
@jalna_yoghurt

@jalna_yoghurt