Things We Love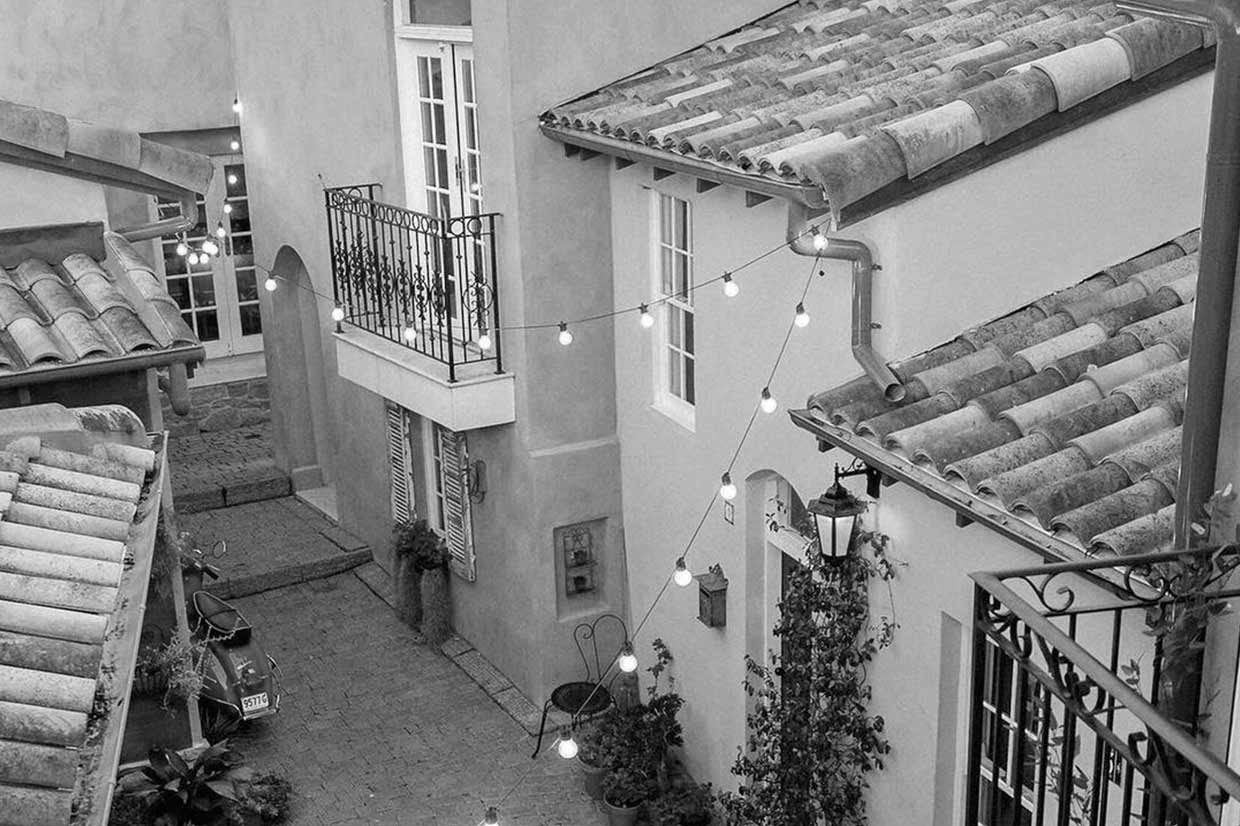 THINGS WE LOVE: GUESTLANDS
It's time to celebrate the next step towards freedom for New South Wales. With restrictions easing and Sydney's lockdown lifted, we're finally able to plan a getaway in the region. Though a trip to Europe might not be on the cards until 2022, we've discovered a little pocket of Tuscan-inspired paradise just 40 minutes from Sydney CBD.
THE GREEN-THUMBED FOUNDERS
Guestlands was designed and built by Jenny and Peter Guest over 25 years ago. The couple have always been gardening enthusiasts, and after seeing an advert in the local paper for an Arcadian acreage with lake views and a dam, they jumped at the opportunity. Jenny said "I don't care if it has a house or not – we can live in a shack. Look at that dam and those beautiful trees."
The land turned out to be from a long line of family businesses – successful ones at that. Prior to Jenny and Peter's purchase of the land, it was home to the Catts family of wholesale rose growers, who used much of the land for their nurseries.
It wasn't the garden paradise Jenny and Peter envisaged when they arrived to find a "large, vacant parcel of tiered land covered in blue metal stones. Not a blade of grass or plant to be seen". Unphased, the duo started sketching their dream. Peter saw it as a "blank canvas" and led the design, whilst Jenny took the drawings and selected plants by "interpreting the shapes and sketches Peter had drawn". Today it's an estate of hidden oriental and Parterre gardens, with a pool, chess garden complete with oversized playing pieces, and an extensive veggie patch. In an ode to the previous family owners they've even added a selection of roses to line the pathways.
Then there's the accommodation…
The immersive nature of Guestlands takes you straight to aperitivo hour in Italy. The medieval-styled village is complete with a sunset bar, cobbled streets and even a resident Vespa. Five villas line each of the streets and balconies overlook the Trattoria. For those looking to escape the city it's a whole new world, inspired by trips to France and Italy.
THE POWER OF SOCIAL MEDIA
Guestlands was initially built for Jenny and Peter's friends and family to enjoy, however they decided to open up to the public to much success. They've leveraged this by offering their business as a set location for fashion and photography shoots. In a time when social media presence is key, their photogenic backdrop has been featured in The Sydney Morning Herald's Sunday Life, by influencer Adriana Maria and as the setting for fashion giants Arnhem Clothing. As more businesses discover the location, their exposure and following just keeps growing.


YOUR NEXT ESCAPE
Guestlands is a unique experience in the Hills region of New South Wales. They've managed to create a space that's visually stunning and in much demand. We'll be dreaming of a sunset vino on the terrace for our next escape.
Learn more about Guestlands.