The Business of Family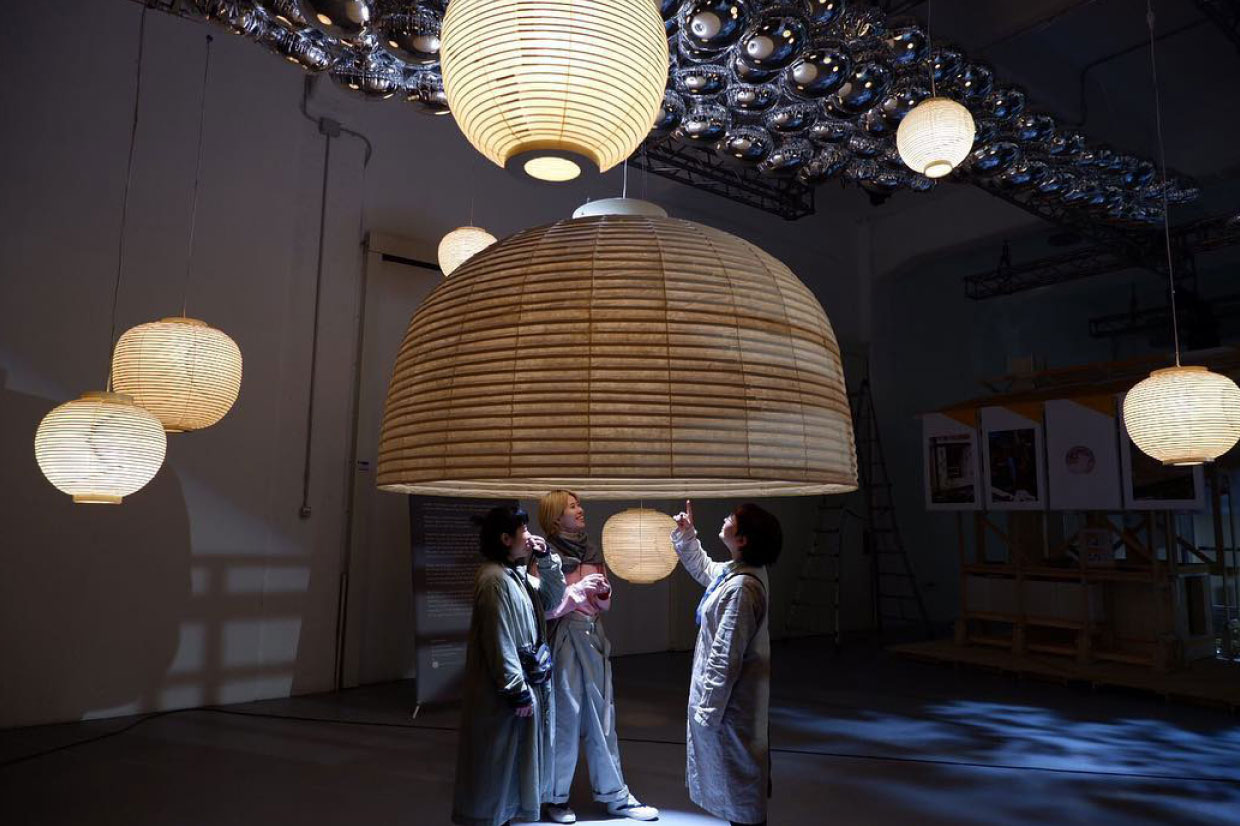 FAMILIES REVIVING TRADITIONAL CRAFTS
The world of businesses is an ever-evolving place. Every year there is a new development in computers, CGI and mobile devices, and we seem to be in a frenzy to keep up with the latest trends. With technology developing at a rapid pace, and many industries transitioning from people to computers to fill its workforce, we wanted to find out more about the families defying those trends and keeping traditional crafts alive.
We discovered how families rely on the knowledge passed down from generations to keep the skill set, and how they inspire the younger family members to get involved in industries dying out.


GOLDBEATING
For our first family business we travel to Venice, to learn about a trade that is truly a mastery of precision and delicacy. Goldbeating is the process of manipulating gold into extremely thin, unbroken sheets that can be used for gilding. The practice arrived in Venice around 1,000 A.D, but originally dates back as far as 2,500 B.C when the Egyptians used gold leaf to decorate their tombs.
At one time, Venice was the hub of goldbeating, with 46 workshops and 370 goldbeaters. Now, there is just one man – Marino Menegazzo – who at the age of 65 runs Berta Battiloro, the last goldbeating workshop in Venice. Marino opened his workshop in 1969 "wishing to carry on the ancient family craft begun in distant 1926," but he freely admits, it wasn't the profession he was expecting to take on. Speaking with The Culture Trip, he joked, "I had a boring job when I met my wife, so her father (who had recently revived the family business, Mario Berta Battiloro, which was founded in 1926) invited me to try his craft, and I enjoyed it immediately, [he explains]. Since then, I never stopped doing it."
One of the challenges Marino faces nowadays is how to market his business to the modern world. He is constantly looking for new streams of revenue, and currently caters for professionals in the field of the arts, food, cosmetics, and furnishings. Previously the material would have been used primarily to adorn ornate building and coat frames. Now, he sells his gold to spas and beauty parlours to feel the benefits of its anti-ageing properties and – if you are looking to really show off – you can buy 24 KT (100% pure gold) leaf to top your cakes, pastries or cocktails. He has learned from tradition, and grown with the 21st century to keep this craft alive.
@mariobertabattiloro

@mariobertabattiloro
WOOD CARVING
Guy Morse-Brown opened his UK based hat block carving business, Hat Blocks, in 1995 after years of crafting beautiful pieces from wood. The company makes standard hat blocks which can be used by milliners to create a popular style, for example a cloche or fascinator, but the really unique and specialist element comes with the fact that Hat Blocks will make a custom, made-to-measure piece just for you. The company proudly states to date they have crafted over 800 of these individual blocks to customers exact measurements.
Guy decided to share his passion for wood carving with his son, Owen, who spent time in his father's workshop as a child. In 2008, Guy received an MBE for services to millinery and skills training and at the same time opened a new workshop. With his dad's guidance, Owen stepped into the role of business director, alongside his mum, Catherine. But for Owen, he saw the potential not only in hat blocks, but also in another industry: stringed instrument making. Inspired by his grandfather who was a violin maker and repairer, and left with his passed down tools, notes and books, Owen now has over 25 years experience in the industry and crafts early bowed strings at his company, Owen Morse-Brown Instruments.
This family has three generations of expertise and passion. When describing his profession, Owen says, "Making things by hand has been going on since the beginning of time and it is something I am very passionate about. It gives us a sense of achievement, of permanence, and no matter how big or small, important or insignificant, it brings pleasure to both the maker and the recipient."
This father and son duo of wood carvers tells a tale of learning skills and transferring them to a new trade, while keeping the traditional practice alive.
@hatblockmaker

@hatblockmaker
LANTERN MAKING
Kojima Shouten is a lantern making business that perfectly blends 'old meets new'. Father Mamoru, 59, and his two sons Syun, 34, and Ryo Kojima, 31 are breaking with tradition to create beautiful (and spectacularly sized) lanterns using traditional methods of bending thinly cut strips of bamboo together, and tying them with hemp string in the traditional method of Jibari-shiki. It is a laborious and time consuming process which many manufacturers now avoid, with each lantern taking 3-4 days to complete by hand. But this team sees the beauty in the structure of the Jibari-shiki way and want to keep with the original methods used when the company was founded in the 1800s. In an interview with CNA Luxury, Syun described the process of learning from his ancestors: "We grew up watching our father and grandfather at work and we want to continue this beautiful art."
Trying to keep up with new trends in business, this team has taken their lanterns to shopping centres, restaurants and even TED X Kyoto. Their vision is to create lanterns that translate to modern life and can be used in multiple settings. "Based on traditional manufacturing methods that have been handed down since the Edo era, we explore the relationship between 'materials, forms and space' and 'lanterns', create new landscapes, created by lanterns, and pass on Kojima-style lanterns in the future."


THE CRAFT OF GENERATIONS
From hat block makers to goldhammers, lantern crafting to wood manipulation, these family businesses have one thing in common, which is the passion formed through years of mastery in their trade. Learning about these companies just goes to show the resilience of traditions and the ability of businesses to grow with the times and flourish in the process.
@kojima_shouten

@kojima_shouten