The Business of Family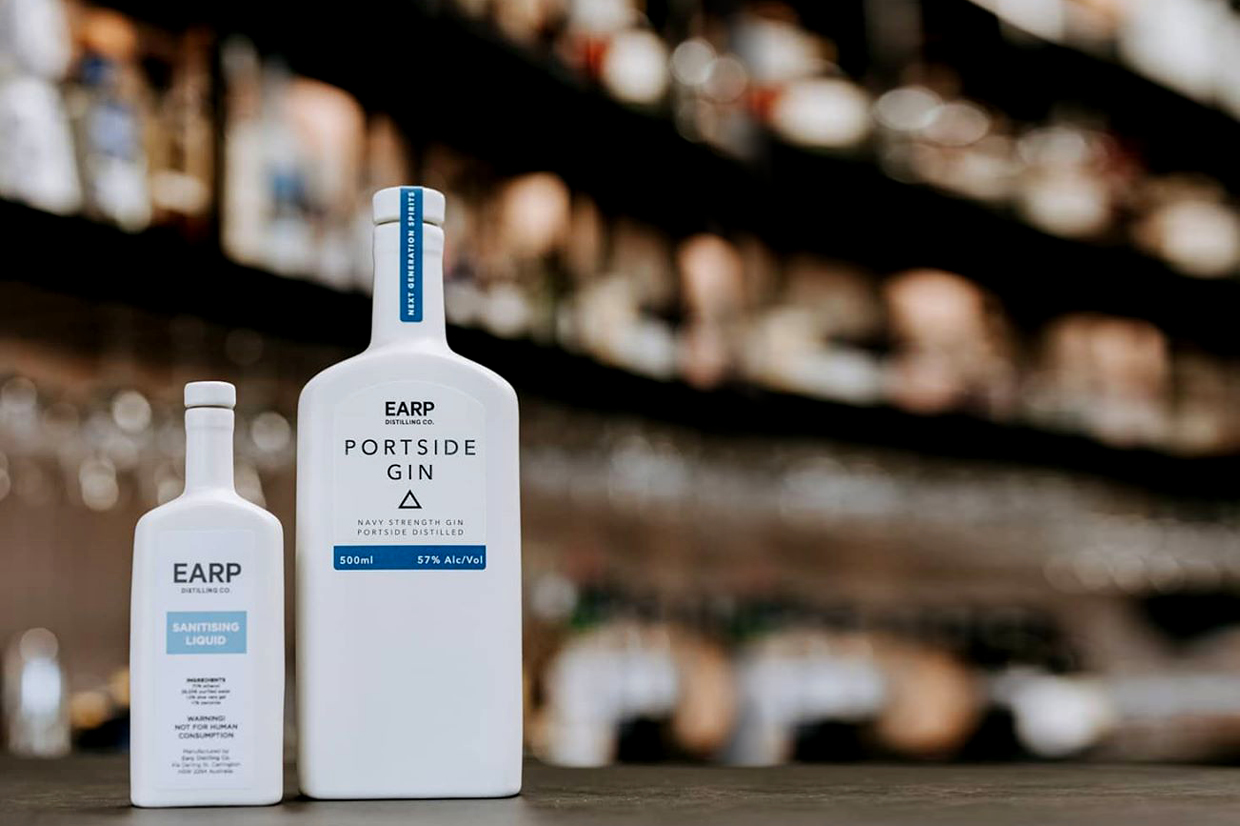 FAMILY BUSINESSES PIVOTING TO STAY AHEAD DURING COVID-19
We can all admit that the last few months have been a testing time in life and business. But one thing it has made us all realise is how important it is to be able to adapt. It is no longer a case of sticking to what we know best, it is time to get creative and break free from our comfort zone.
Many companies have been working with the same tried and tested products for years and have customer loyalty to show for it. So to suddenly have to diverge down a different path with little warning is daunting – but the marketplace is changing, and we must change with it. Adaptability is essential for survival.
In recent times, we have seen great resilience in family businesses stepping out of their day-to-day and bringing us new ideas. From distilleries making hand sanitisers to sports car manufacturers producing ventilators, we learn from family businesses helping local communities and inspiring positivity with their product innovation. They have taken the COVID-19 bull by the horns and stepped up to fill market gaps.


DISTILLERIES MAKING HAND SANITISERS
You've heard of turning water into wine, and in this pandemic's call for clean hands, distilleries across the globe have been turning their spirits in to hand sanitisers. A great example of this is Archie Rose – a gin distillery based in Sydney, Australia you can also read about in our Inside Story feature this month. They decided to bottle their 100% natural products used in their gin production, in scents such as "Native finger lime, cassia and raspberry" and "Grapefruit, cassia, cardamom and thyme." The overwhelming response meant that they sold out almost immediately, and now have a 'notify me' subscription to get your hands on a bottle.
The hospitality industry has been hit particularly hard, but with the quick response by family business' founder and owner, Will Edwards, he was able to re-deploy several of his bar and wait staff to the hand sanitiser bottling line and keep locals in jobs. You can read more about Archie Rose in this month's Inside Story.
Other examples come from Hartshorn and Earp Distilling Co.
@archierosesyd

@hartshorndistillery
FERRARI MANUFACTURING VENTILATORS
Ferrari have been at the centre of the COVID-19 outbreak from day one, having one of their headquarters and manufacturing centres based in Maranello, Italy. In light of the outbreak, and on hearing there was a lack of equipment in the local hospitals, Ferrari got straight to work making plans with Siare Engineering to ramp up the manufacturing of ventilator parts and potentially doubling production each week. This would be a major aid to the Italian healthcare system, which has been overwhelmed by the number of cases across the nation.
Away from the business, the Agnelli family who own Ferrari made a donation of over 10 million euro to the Italian department of Civic Protection to help fund vital equipment to beat COVID-19. They also started a client donation facility that has recently hit one million euro in donations.
GET FIT WITH NIKE
So far we have been talking businesses pivoting, but some companies already had what we needed; their challenge was to simply make it accessible to more people, and in turn, gain valuable exposure.
Take Nike for example. Their at-home workout app, Nike Training Club, already had thousands of dedicated fitness enthusiasts signed up to their premium service. But in a bid to make fitness accessible to those in isolation, and pre-empting the closure of their stores, they waived their premium joining cost and made the app completely free. You can now sign up to a 4-6 week fitness programme with classes ranging from yoga to HIIT, and a Nike playlist to go with it, all at no cost.
Off the back of this, Bloomberg Opinion reported their active users in China were up 80% in the third quarter and their digital sales were up 30%. An inspiring case of thinking ahead and shifting the marketing strategy to digital over face-to-face sales.

HARRIS FARM FEEDS THE FAMILY
In a climate where consumers are fighting over toilet paper in supermarket aisles and bags of pasta are limited to two per customer, it's easy to see that Harris Farm has a business model that is unlikely to lose momentum anytime soon. With 26 stores across Australia, they found themselves overwhelmed with customers ordering the same groceries, and not having the stock to keep up with demand. With home deliveries the only viable option for many stuck in isolation, this family business came up with an ingenious solution to getting groceries to their customers quickly, despite potential stock limitations.
Enter Harris Farm Express. The concept is easy – choose from four boxes in fruit and veg, chilled items, pantry and protein and have it delivered to your door tomorrow morning. Each box is a mix of quality products chosen by the store based on availability, meaning the contents vary, but promising quality and enough food to feed the family for four to five days, all for $60 – $100 per box.
Harris farm took a problem and found a solution, helping customers get the steady delivery of groceries they need to feed the family quickly, regardless of stock shortages.
BUSINESSES PIVOTING WITH SUCCESS
It has been inspiring seeing family businesses big and small being innovative during difficult times. If you know of a family business who has stepped up and shown resilience through COVID-19, we would love to hear about them.