City Guides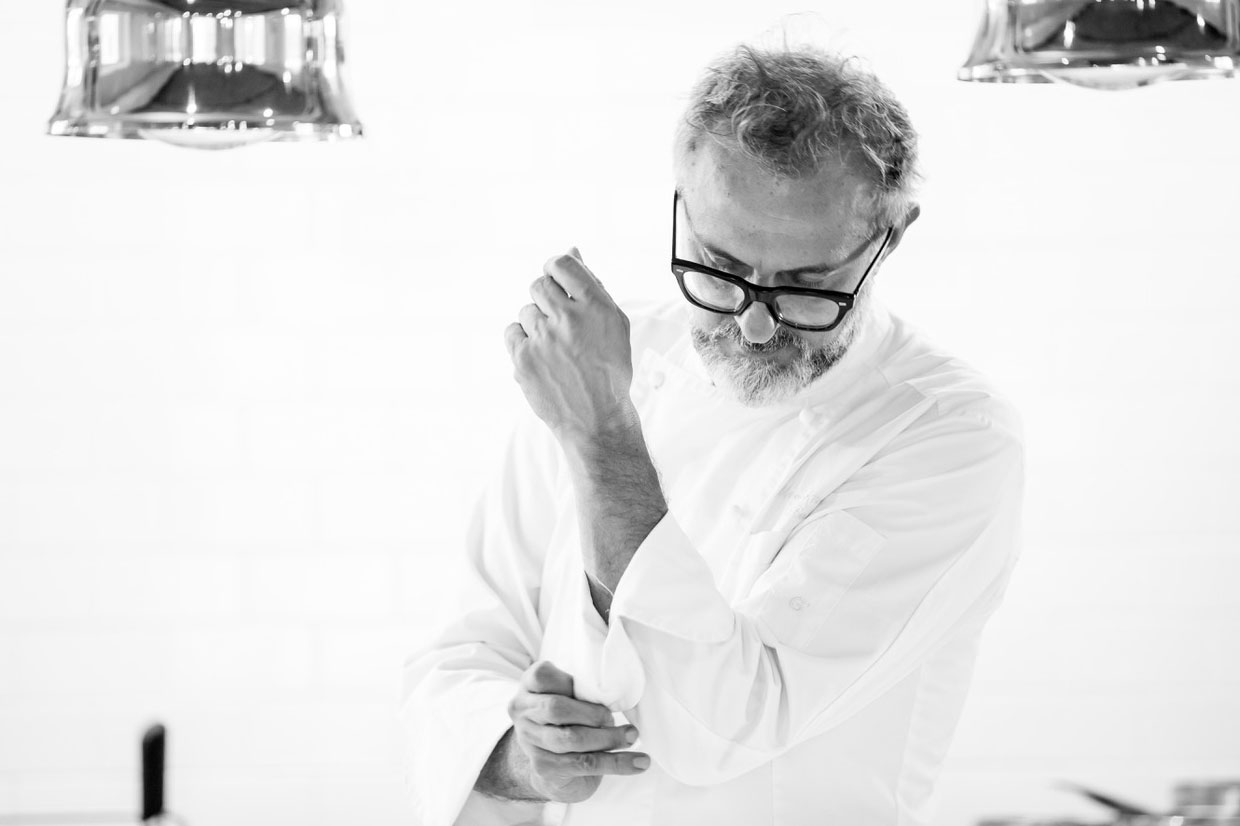 THE VIRTUAL CITY GUIDE – FAMILY BUSINESS STYLE
Our city guide usually profiles the best in family business from a city around the world, but this month we have taken a different approach. With most of us confined to our houses as we ride out this Coronavirus storm, let's explore virtual ideas to keep you entertained and maybe learn some new skills along the way.
From D.I.Y cooking classes, to art tutorials and fitness, there is an offering for everyone. Plus, what stay-at-home guide would be complete without satisfying our retail therapy needs.
EAT & SIP
Kitchen Quarantine
View Instagram Account
You may recognise the name Massimo Bottura from his world renowned restaurant, Osteria Francescana, a three-Michelin-star restaurant based in Modena, Italy. Massimo is a flamboyant character who is passionate about both his family and Italian cooking, and he has decided to share his self isolation with his fans in an Instagram feed comically titled 'Kitchen Quarantine'. In Massimo's short and easy to digest tutorials, he covers the basics of starting a bechamel sauce, to Japanese soup; with his family making guest appearances along the way. His energy for cooking and light-hearted approach lifts the spirits, and the comments pouring in from his fans speak of his ability of "keeping things positive with terrific recipes and techniques".
And if Massimo's enthusiasm and bubbly personality has inspired you to do some more in-depth learning, Masterclass has partnered with the chef to bring you full length cooking classes, teaching traditional Italian recipes such as the perfect pesto, to a rich beef ragu and giving them a modern, 21st century twist. Watch Kitchen Quarantine for the laughter, and Massimo's Masterclass to learn the secrets of the craft.
Son Of A Southern Chef
Visit website
Lazarus Lynch is a chef born into a family of soul food chefs. His mother is Guyanese, while his father is from Alabama, so he grew up with Carribean and Southern cooking at its best, giving him the inspiration for his punchy and bold recipes today. Lazarus' website is a bible for inventive soul food recipes, and his YouTube channel – Lazarus Lynch – gives snappy, easy to follow tutorials on some of his most popular creations.
@sonofasouthernchef

@marionskitchen
Marion's Kitchen
Visit YouTube Channel
Marion and her mum have been perfecting family recipes in her home since 2010, and are proud to say that each recipe is taste-tested by either Marion or her mum, Mama Noi. They believe that cooking doesn't need to be complicated or time consuming, and combine Marion's Thai heritage from her mum's side with some Australian fusion to create meals "for people who love eating and living well". Marion's YouTube channel covers step-by-step meal tutorials, and if you are feeling adventurous you can try your hand at homemade bao buns or dumpling wrappers.
Buttercream Bakery
Visit website
For those with a sweet tooth looking to learn some serious skills in the baking department, Buttercream Bakery based in Sydney have the online tutorials for you. Established in 2009 by buttercream artist Kat Logan, these tutorials are designed for anyone from home bakers to professional cake decorators looking to create cake art. Kat describes her designs as "impressionist style and contemporary colour palettes" and if you enrol for an online course, she will even reveal her never-before released buttercream recipe for your perfect cake canvas.
Bacardi Global
Visit YouTube Channel
Now the bars and restaurants are closed, it is time to step up your cocktail game and become an at-home mixologist. The family owned beverage company, Bacardi, have released a series of 15 second online videos of their resident mixologists shaking up some of our favourite cocktails. The videos are fast, but each one is accompanied by the full recipe and method to bring your favourite drink to your living room.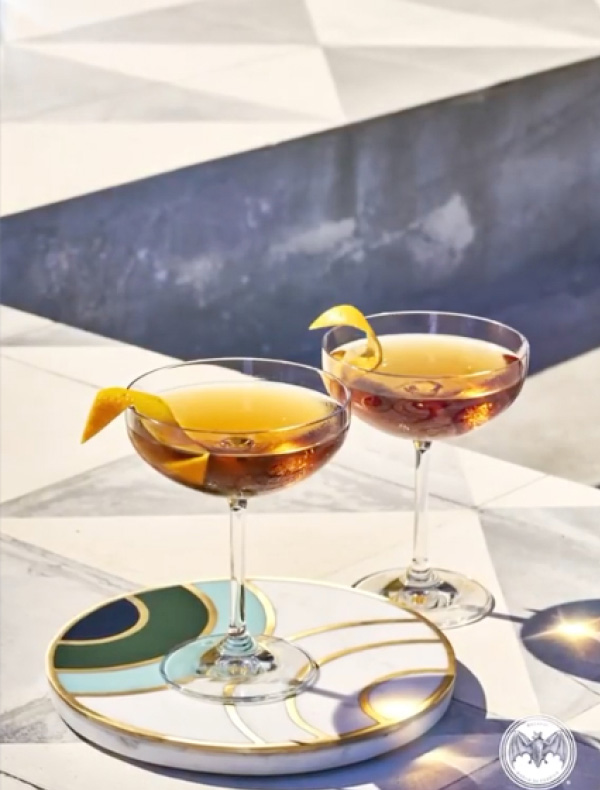 SHOP
Saje Natural Wellness
Visit website
Founded by Kate and Jean-Pierre LeBlanc over 25 years ago, Saje Natural Wellness is a company striving to "help you feel better, naturally" through their range of essential oils, diffusers and skincare. Their essential oil blends are uniquely formulated to "treat stress, pain, gut, balance, and support in relaxation prior to sleep, and for symptoms of coughs and colds", but the product we expect will be flying off the shelves this month is their range of soaps that are infused with essential oils, all-natural and germ fighting. All products are proudly vegan, synthetic free and 100% natural.
Pickings & Parry
Visit website
Pickings & Parry are a Melbourne based fashion store that stocks "well made wares for the working man". Chris and Carlan Pickings pride themselves on quality goods and service guarantee, and stock well known brands such as Barbour and Levi. They offer free shipping within Australia for orders over $350, and internationally for over $850, which also applies to their womenswear sister brand Heffernan & Haire. Time to stock up on the best of timeless fashion from around the world.
@sajewellness

@pickingsandparry
Banana Republic
Visit website
Under the umbrella of GAP comes Banana Republic. Breaking away from the parent company, this fashion label is "modern clothing created for a life with no boundaries". The style is based on the idea of travel, and uses sustainable fibres to create pieces that are elegant yet practical, meaning you can look great and feel comfortable while not worrying about wrinkles, stains and stretching fabrics – perfect for those conference calls when working from your lounge! The company is based in California, and sources premium fabrics from all over the world ensuring only the best.
Swarovski
Visit website
We may be stuck in isolation, but it's not time to shy away from treating yourself or someone you love to some beautiful jewellery. With a history of over 125 years, Swarovski is a family business making the best in crystal jewellery, watches, gifts and decorations and are offering free standard shipping on their website. In a time of doom and gloom, why not add some sparkle.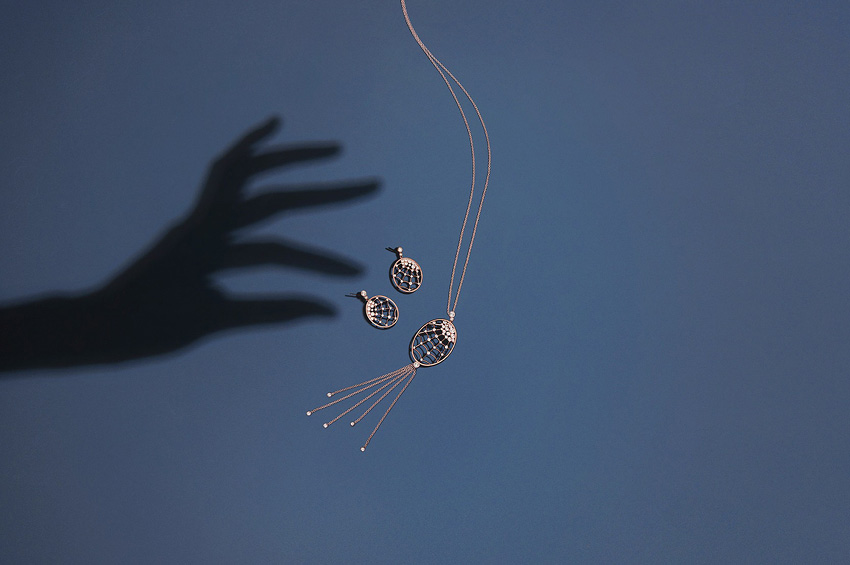 EXPERIENCE
Dymocks
Visit website
Many of us have a list of books we 'have been meaning to read for years', but never got around to. We are constantly given recommendations of new releases, but sitting down and reading a book never seems to take priority. Now is the time to change that. With Dymocks ready to deliver a book to your door – or even better, download to your device – you can finally get stuck into a good book. They have a range of fiction, autobiographies, children books and some great study text books if you are thinking of doing some remote learning with all this free time.
Base Body Babes
Visit website
Base Body Babes is a fitness company run by Felicia and Diana; two sisters and personal trainers who "absolutely love everything to do with health, fitness and wellbeing". Their goal is to inspire women to have happy, healthy and fulfilling lives through an online personal training platform based on circuit and strength training, paired with a nutrition plan. Get fit new year's resolutions may be long gone, but it is certainly a good opportunity to get in shape from the comfort of your home.
Milan Art
Visit website
"Each piece is a celebration of two hearts collaborating with the same spirit". This is the description John and Elli Milan give to their artwork, which they create together and sell online. This is a whole family of artists, with their three daughters – Dimitra, Dafni and Dalia – all trained at the Milan Art Institute and celebrated artists at the age of 13.
Their online webinars are a great platform for budding artists looking to develop their skills, covering tutorials like "Painting portraits with confidence" and "How to mix colours that look alive".
@milanartinstitute

@milanartinstitute