Sustainability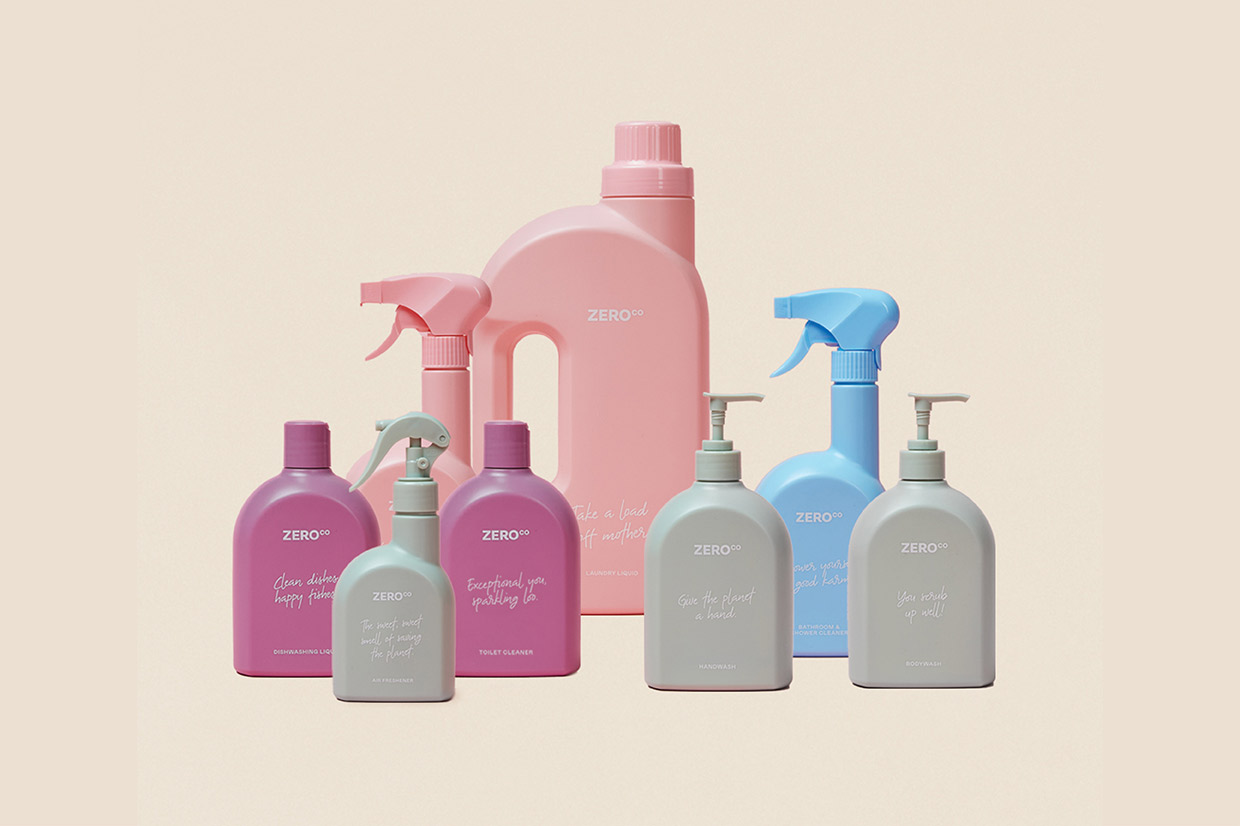 A LOVE STORY FOR OUR OCEANS
The average Aussie uses 3,358 single-use plastic bottles in their lifetime; that's more than 85 billion bottles across all Aussies alive today. Scale that up to the world's population and that's 381 million tonnes in plastic waste yearly – a figure set to double by 2034. Sorry to start with the scary figures but it gives context to the incredible work Zero Co are doing to end single-use plastics.


AN EYE-OPENING BACKPACKING ADVENTURE
In 2018, Mike Smith and girlfriend, Alyssa Carter, set off on a backpacking trip across the world. Along with gathering amazing experiences and memories, Mike was taken back by the amount of plastic waste he saw. Returning to Australia, Mike and Alyssa got married one muddy, rainy day in Wagga Wagga and soon after started their war on waste.
It was a leap of faith for Mike – he invested his life savings in the business. They set up 'Zero Co HQ' in Mike's sister's childhood bedroom and "launched a Kickstarter campaign with the goal of raising $251,313 to help fund its first production run." It worked. Their first drive connected with 7000 Aussie homes and raised $742,427. Since then, there's been a website launch, a relocation to a fully-fledged office in Byron Bay and additions to their product line. They've also been busy putting the money to use on international ocean clean ups, which we'll chat more about later.


THE PRODUCTS
The idea is simple and brilliant. You order your laundry detergent and household cleaning products (all in an ocean-waste recycled bottle) along with refill pouches to top up the containers as they run low. When empty, return the pouches in one of their pre-paid envelopes to be cleaned and refilled. Think of it "just like the milk-man – reimagined".
As a startup, they run on the basis of 'kickstarters' to raise the funds at each stage of production. With their household items now in full swing, the next step is to add shampoo, conditioner, roll-on deodorant and body lotion to their offerings. In order to kick off production for these new products, they launched a crowdfund (aiming for 5,000 pre-orders) and quickly had over half this number signed up in just two days.
So what makes them different? The 'zero waste' FMCG industry is fairly new. It currently asks people to change their behaviour, which can be challenging and ineffective as we're all creatures of habit. You might buy a shampoo bar or bamboo toothbrush hoping to make a difference, but it's easy to slip back to old favourites. Zero Co's ethos is to make the process as simple as possible. They do all the hard work for you and the products are literally delivered to your door. They're all-natural ingredients and the price point is comparable with their competitors. In consumer terms they tick all the boxes.
PLASTIC FREE = HAPPY
We all like to think our money is going to the right causes, but with Zero Co you know that's the case. Since November 2020 they've pulled over 6,747 kilos of waste from the ocean during their clean-ups, as well as stopping over 500,000 single-use plastic bottles going to landfill.
In 2019 Mike and Alyssa went on their first Zero Co funded cleanup in Indonesia. 6,000kgs of plastic was pulled from the Java Sea off the coast of Jakarta to be repurposed into Zero Co dispensers. Those dispensers could be the very ones in your home today.
And if those figures don't make you do a happy dance in themselves, then check out their Youtube for a giggle. They've taken a serious topic and given it a fun spin. Mike's dolphin costumes and under the sea animations might be one of the reasons this brand has gained popularity at such a rapid rate.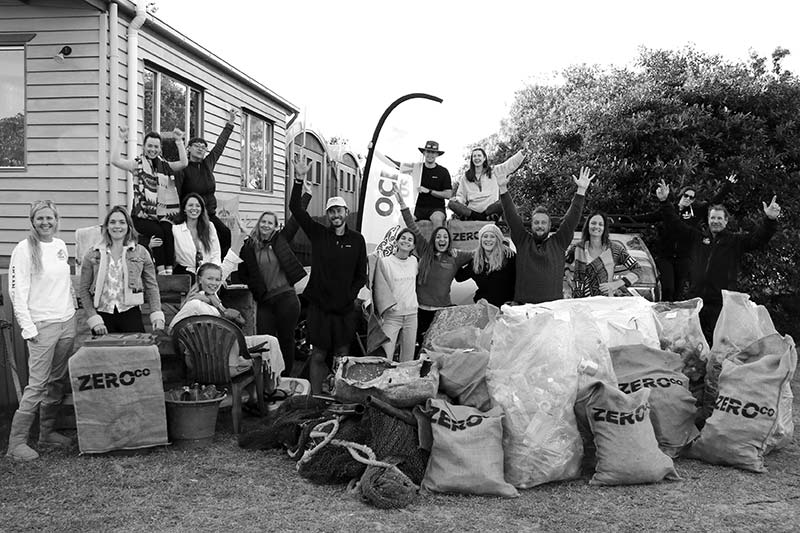 DO GOOD, LOOK GOOD, FEEL GOOD
Zero Co has mastered passion and purpose, while creating a product that consumers can use with ease. It might be in the infancy years but we can't wait to see where they take it. In Mike's words, "Let's go untrash the ocean!"
Learn more about Zero Co.