The Business of Family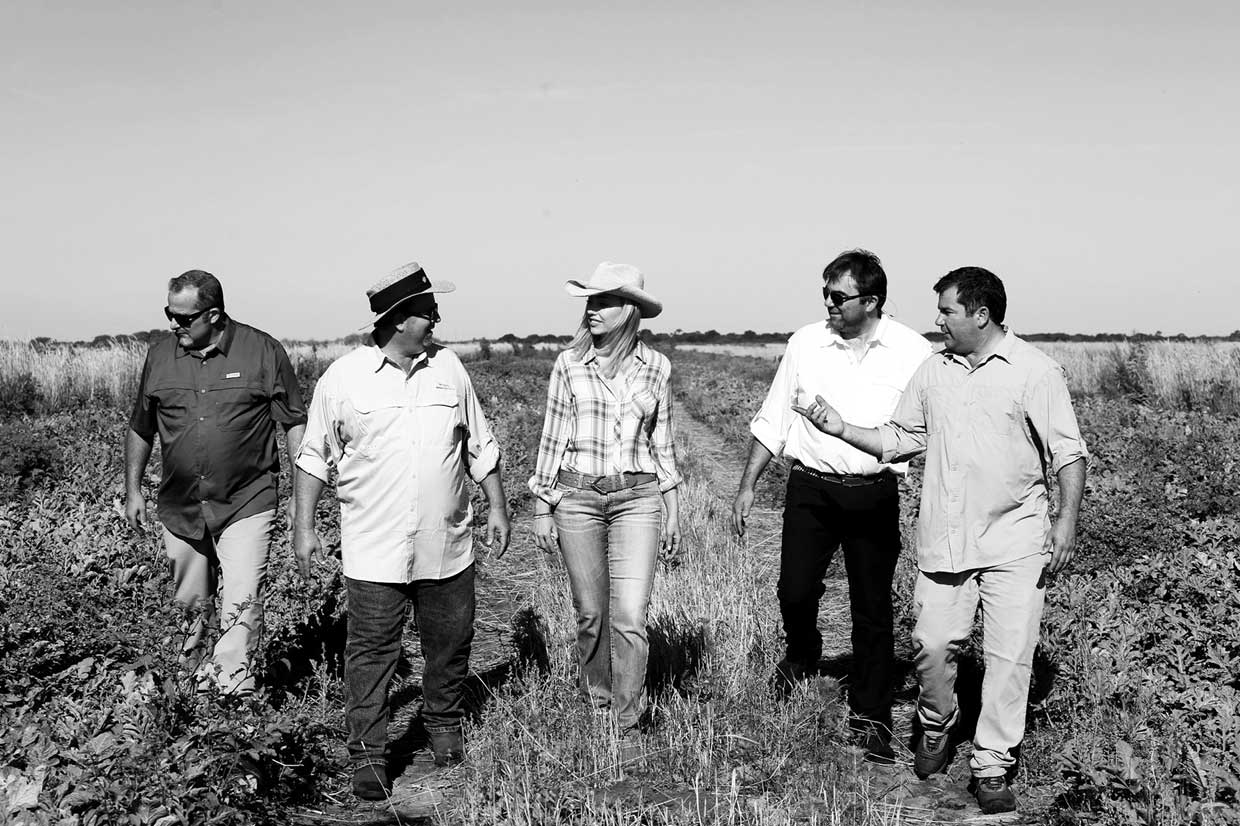 MEET THE FARMING FAMILIES OVERCOMING ADVERSITY
The agriculture industry is one of the eldest in our history, and is also the one that has weathered the most storms. From supermarkets slashing their pricing to COVID-19 putting a halt to supply chains, being a farming family is a notoriously difficult business to be in.
But if there is one thing that history shows us, it's that our farming families are strong, nimble, and here to stay. We shine the light on three family businesses that despite the hardships thrown at them, are continuing to follow their family values and thrive. Show your support to farming families by buying direct.



GIPPSLAND JERSEY
Sallie Jones and friend Steve Ronalds launched Gippsland Jersey – a highly successful 100% Australian owned and made dairy company – off the back of a double tragedy. In a story sadly all too familiar in the hard-hit dairy industry, Sallie's father took his own life in 2016. Just a few weeks later, two of Australia's largest dairy producers slashed their prices leaving the industry reeling. While Sallie wondered how she could keep the legacy of her father, who had owned an ice cream company, alive, Steve Ronalds, a fourth -generation dairy farmer who grew up in Gippsland like her, lost $170,000 practically overnight.
Both looking for ways to keep their businesses alive, the duo met by chance at a farming event and the idea for Gippsland Jersey was born. But this wouldn't be your everyday dairy company. At the heart of the brand is fairness. According to an article with Canberra Times the brand has 'the dual aim of selling milk that gives farmers a fair cut and promoting discussion about mental illness to help break down stigma'.
And it's clearly working with the brand resonating not just with shoppers but with the farming industry too. The brand is one of about 30 independent true-blue Aussie brands that is experiencing a compound annual growth rate in both volume and value of 70%.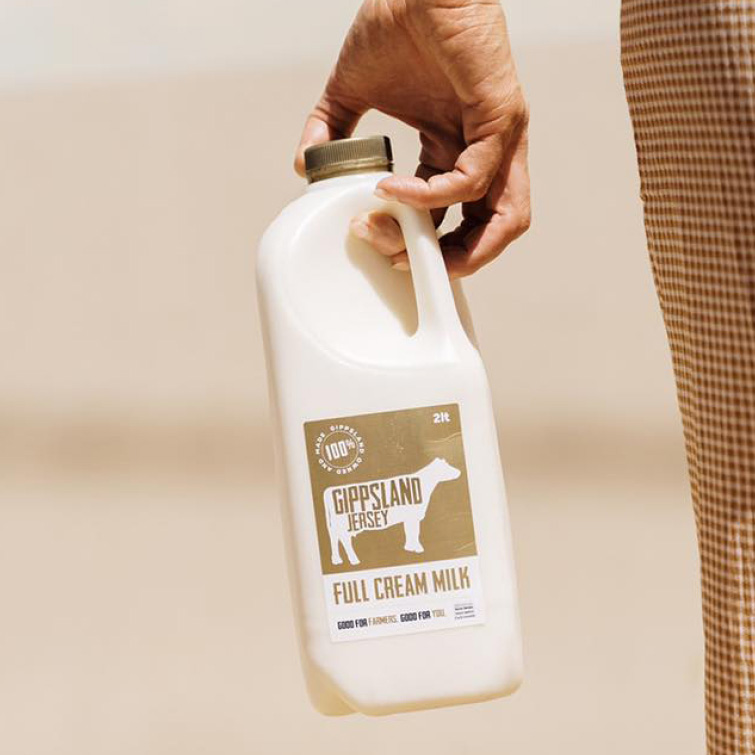 MILLY HILL MEATS
Milly Hill Meat is a family-owned Australian business based in Armidale, NSW and specialising in the supply of premium quality, wholesale free-range lamb to restaurants and retail outlets throughout South East Queensland and NSW.
The brand's journey began in 2007 as a small local business supplying home-delivered 'lamb in a box' to friends and family, but demand for premium lamb soon started growing both locally and interstate.
The company – led by professional lamb grower and seller Peter Strelitz – soon became one of the most respected brands in the business, exemplified in 2012 by their win of the Royal Agricultural Society's President's Medal which is widely recognised as Australia's highest produce accolade.
This is largely down to the brand's stringent specifications and quality assurances which guarantee only the best make it from paddock to plate. Like many companies in the agriculture and food sector, Milly Hill Meat has been hard hit by Coronavirus. WIth many of its high end restaurant chains – like Rockpool Grill – closed for the business, the brand has had to find ways to innovate. In a hark back to its early days, Milly Hill is now offering direct to consumer sales of lamb cuts usually reserved for restaurants only.
"We're introducing people to new products through our online store, reducing prices quite substantially just to move product," Strelitz told Smart Company. "These are products you can't usually get unless you go to a restaurant."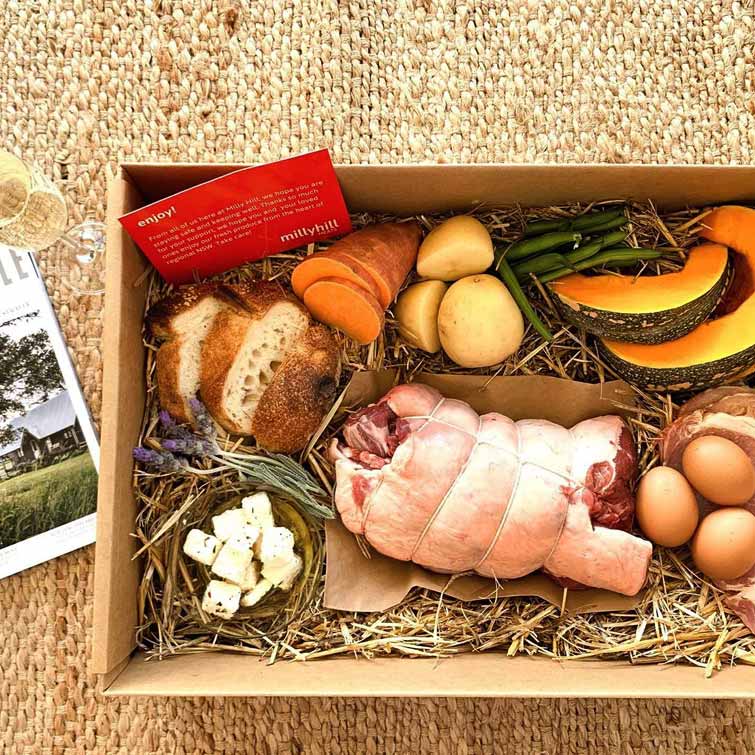 FREY FARMS
The youngest of 21 children, Sarah Frey grew up on a struggling farm in Southern Illinois. At 15, she started her own fresh produce delivery business out of an old pickup truck. Two years later she took over the family farm and started doing business with the largest grocery retailers in the country. That was in 1992, and today Frey Farms grows crops in seven states and distributes fresh beverages nationally including its flagship watermelon juice brand Tsamma.
Frey's story is one of never giving up, negotiating with some of the biggest businesses in the nation and building a company which serves consumers with fresh, healthy products. Frey Farms is the nation's leading producer of pumpkins, earning Frey the nickname "America's Pumpkin Queen."
As well as running her hugely successful family business, Sarah is also a published author with her tale of rags to riches 'The Growing Season' available in major bookstores and online.
Sarah is supported in the business by her older brothers and family values are at the heart of the Frey brand, including farming with sustainable practices and working hard to create opportunities for those living and working in rural communities."Working with my older brothers by my side is a true joy," said Frey in an interview with The Produce News. "We've been working on a farm since we were young children. There is exactly a two-year difference in all of our ages. Together we've built our business quietly over the years, and we've built strong relationships with our retailers and other customers."
@freyfarms

@freyfarms

@freyfarms