Lifestyle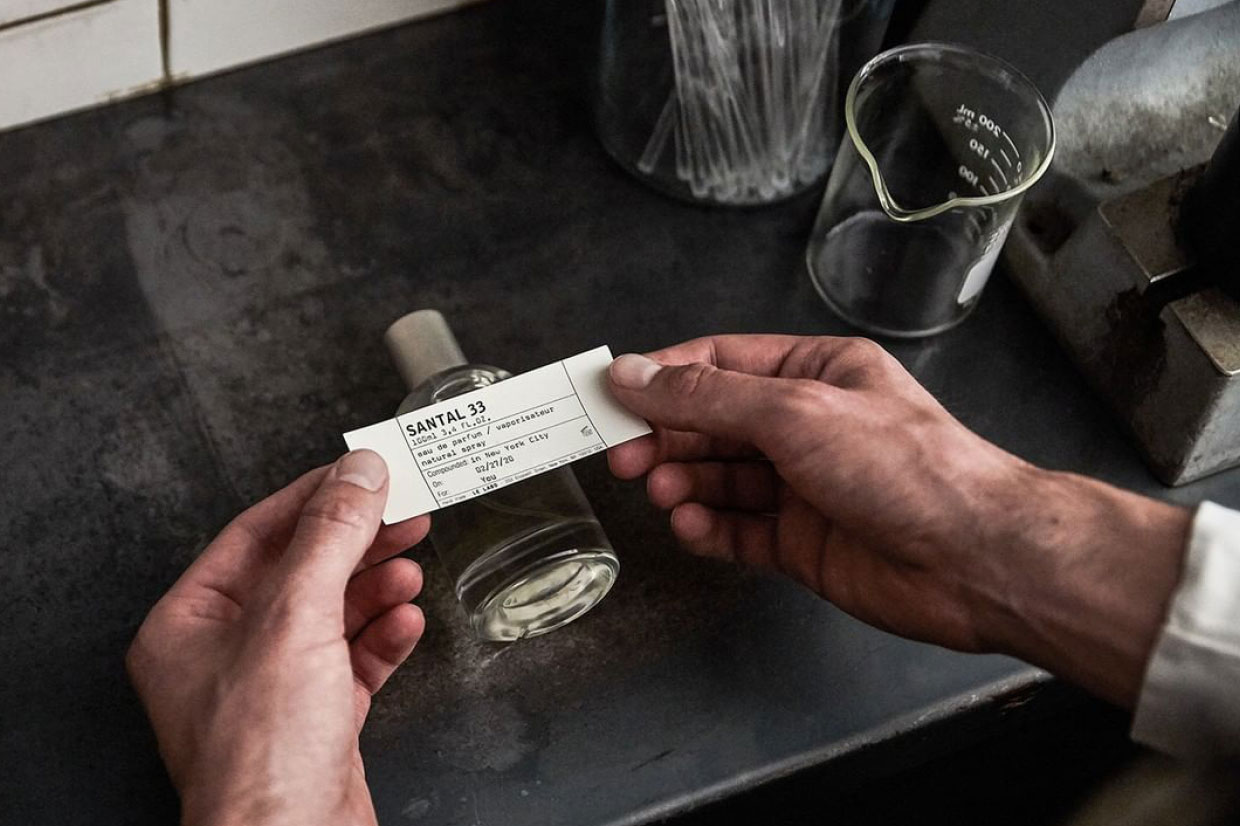 GROOMING FOR THE MODERN MAN
The world of men's grooming is changing. Where there was once a mentality of 'one product suits all' and a neglected industry with lack of variety, we now see businesses popping up all over the world with creative lotions and fragrances designed exclusively for men. We live in a time where (thank goodness) men understand the benefits of looking after their skin, hair and bodies.
The past five or so years has also seen the regeneration of handlebar moustaches, big beards and boutique barber shops. With this came a gap in the market for hipster-esque products, such as beard oils, to make a re-appearance.
Where the beauty industry used to be dominated by women's products, men now have the chance to experience the same level of variety. In this article, we handpick a selection of our favourite grooming products designed for the modern man.


LAB SERIES
Lab Series was founded in 1987 as one of the original men-only skincare brands. The clue is in the name with this one, as their unique selling point is their emphasis on the science "formulating high-tech, high-performance products in our Lab" which translates in their clean and simple branding. This is a company committed to developing and innovating their products. They understand that men and women's skin is different and in turn has different needs, and proudly tailor their offering to men in the 30 countries they trade in.
Part of Estée Lauder Companies, Lab Series is now overseen by William Lauder, the grandson of the company founders: Estée and Joseph Lauder, and Executive Chairman to the group. The range offers everything from moisturiser to eye creams, shaving foams to serums, to accommodate just about any need in your daily routine.


LA LEBO FRAGRANCES
La Lebo also falls under the Estée Lauder parenthood, but this time with a very different offering in fine fragrance and craftsmanship. With the view that there are "too many bottles of perfume and not enough soulful fragrances", La Lebo seeks to create a sensual journey for their customers; offering hand-bottled fragrances blended from your chosen scent.
With their fine fragrances forefronting the brand, they emphasise natural elements and draw attention to the community of craftsmen and women behind them "from the wood maker to the metal worker to the candle pourer to the lab technician to the rose picker to the illustrator… and oh yes, to the perfumer too" – drawing the whole focus of the scents back to nature.
Their body, face and hair products are all "plant-based, genderless, claimless, vegan", while their range of barbershop style grooming products are most definitely for the modern man. From styling concrete to shaving lotion and beard oil, they have tapped into that niche for quality products that ooze sophistication.
@labseries

@lelabofragrances
DAMN HANDSOME GROOMING CO.
We were immediately drawn to Damn Handsome Grooming Co for their vibrant packaging and unique ingredient that features in all of their products… beer! This innovative husband and wife duo started the business seven years ago with the crazy idea to try making soap out of beer. After the great feedback they received, they decided to turn their vision into a business and have never looked back.
Jarrett Blackmon and wife, Bridget, already had a love for craft beer, and after moving to Portland, Oregan, they got friendly with some of the local craft breweries and realised how many healthy ingredients went to waste. "Spark light bulb moment". They now produce a range of all-natural, hop infused beard care kits, soaps, candles and even hand sanitisers. Their motto in life and business is plain and simple – "Work Hard. Do Good. Stay Handsome" – and we love it!


MALIN + GOETZ
We finish with a company that – rather than having gender specific ranges – creates beauty products designed for women and men to both use, in line with "how a modern couple will shop for and use products together." Their range is designed for sensitive skin and boasts having the combination of being gentle yet effective on all skin types.
Matthew Malin was the driving force behind the brand. His background of study at Saks Fifth Avenue, professional career that featured time at Keihl's, Helmut Lang Parfums and Prada's beauty sector, and his personal struggle with eczema, seborrhea and rosacea, allowed him to discover a gap in the market for a simple skincare brand to suit all.
Andrew Goetz could be called the creative of this duo. For ten years prior to Malin + Goetz launching, he was the US Marketing Director for the family owned, Swiss-based design manufacturer Vitra. He took his style and keen eye for detail straight to this brand, creating a sleek, minimalist packaging that reflected the simplicity of the line. He was also inspired by the traditional apothecary look for their stores which you will still find today, to create a shopping experience "brimming with activity, wonderful treatments and great customer service".
Malin + Goetz first opened its doors in the Chelsea district of New York in March 2004, with the "original promise of uncomplicated luxury products for the modern woman and man", which they still hold true today. They are passionate about supporting fellow family businesses; manufacturing in New York, New Jersey, and Connecticut to keep their carbon footprint down, while still maintaining quality.
damnhandsomegroomingco

malinandgoetz
THE NEW AGE OF MEN'S GROOMING
With such a vast array of products on offer you will have no issue locking down your new grooming routine. So, whether you are looking for a simple and efficient skincare treatment, or a boozy take on your beard management, we hope you have been inspired by these family businesses.