City Guides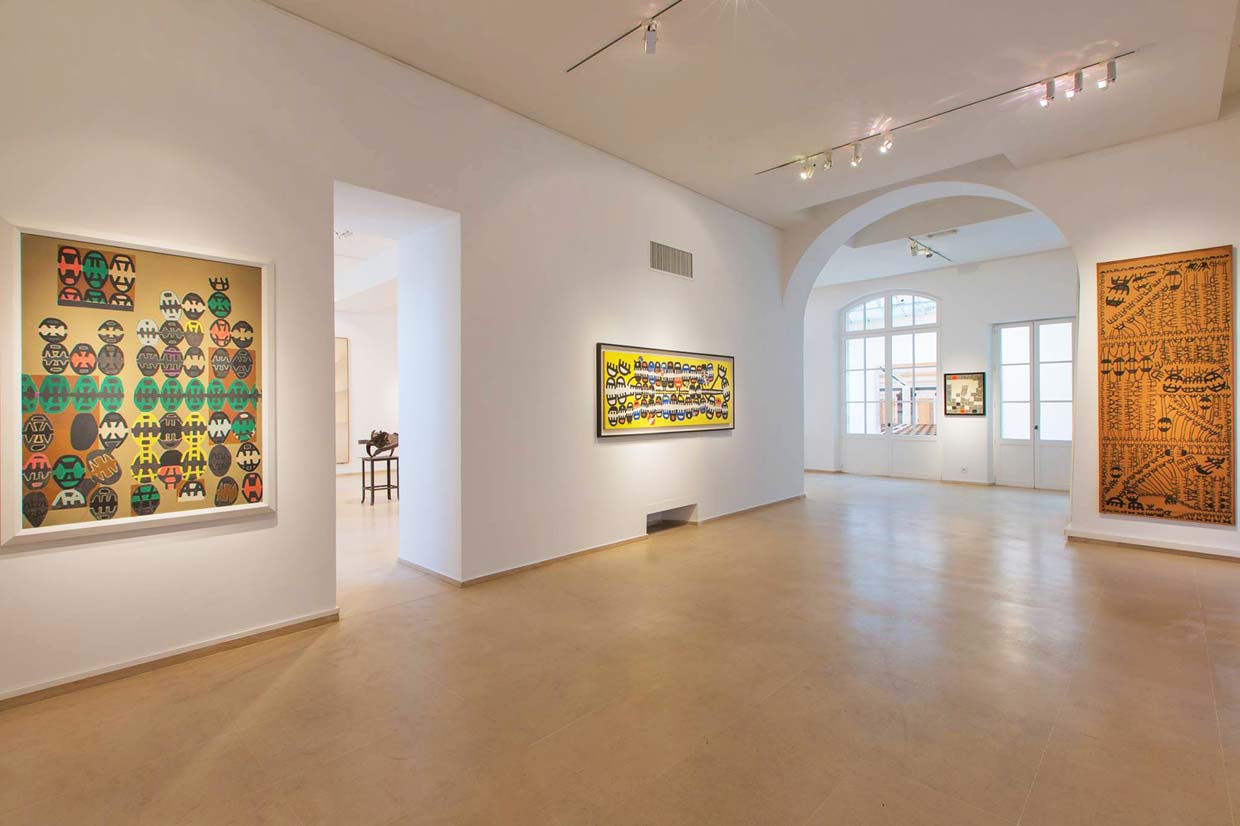 MILAN CITY GUIDE – FAMILY BUSINESS STYLE
In this month's city guide we travel to the cosmopolitan fashion capital, Milan, where we discover great gastronomy, fine wine and decadent desserts, take rest at one of the five-star, luxury hotels and check out the evolution of the famous Campari brand. And what trip to Milan would be complete without peeking inside one of the many fashion houses which still hold family heritage to this day. A city steeped in fashion and a flair for the finer things in life, we loved spending time exploring this European hotspot.


EAT & SIP
LùBar
Visit website
Via Palestro, 16, 20121 Milan
LùBar – Sicilian translation of 'The Bar'– is the creation of three 'Lù' brothers (Lucilla, Lucrezia and Ludovico Bonaccorsi), who had a vision of bringing Sicilian style catering to Milan. Their location features high glass ceilings, a courtyard, and a gazebo, giving the space an alfresco vibe. They proudly state that the venue is 'always open', so whether you need to find a spot for an afternoon coffee, or are feeling like an evening cocktail and checking out one of their regular live bands, LùBar has you covered.
In the boys' words, they had one vision for the venue: "that of entertainment, may it be musical, cultural, didactic, or given by a simple book to read, in a continuous evolution from dusk 'til dawn."
Rovello 18
Visit website
Via Tivoli, 2, 20121 Milan
Rovello 18 is the marriage of a passion for dining and generations of industry experience. Opened in 2002 with knowledge passed down from her father, Cinzo established the restaurant as a place to enjoy quality ingredients, cooked beautifully in a traditional trattoria setting. And while you are there, try a wine from their extensive collection (800 to be exact) designed to pair perfectly with their food. The ideal spot for some local fare after a day exploring the city.
Pastry Cucchi
Visit website
Corso Genova 1, Milan
1936 was the year that Luigi Cucchi and his wife Vittorina founded it as 'Cafè Chantant'; a place for artists, creatives and tourists alike to sip coffee and take in the bustling city of Milan. Now in its third generation of management by sisters Laura and Vittoria, the cafè welcomes you to enjoy an "informal lunch, a refined tea or an old-style aperitif to breathe the atmosphere of the most authentic Milan."
Peck
Visit website
Via Spadari, 9, 20123 Milan
A paradise for wine lovers and foodies alike, Peck is both a deli, 'The Great Gastronomy' and a wine cellar, 'The Great Winery'. The deli hosts an array of local produce to tantalise the senses, from pastries to cheeses, fresh pasta to ice-cream and everything in between; it's a must visit pit stop to refuel and indulge in some local treats.
The wine cellar is described by Peck as "around the world in more than 3000 wines and spirits", which gives you an idea of the selection on offer. Tucked underground, just a few steps from the Duomo, Milan, they stock wines individually selected for quality from not only Italy, but Spain, France and Germany.
Peck also has a restaurant and cafe onsite, so whether you go for a meal, or grab a bottle of wine and make yourself a gourmet hamper to take-away, Peck has you covered.
@lubar

@pasticceria_cucchi
SHOP
Missoni
Visit website
Via Sant'Andrea, angolo via Bagutta – 20121 Milan
Missoni is a fashion brand known all over the world for their innovative and creative use of knitwear. Originally formed back in 1953 by Ottavio and Rosita, and now under the careful guidance of their three children, this brand started as a humble knitwear company and quickly transformed into an international fashion house. In their own words, "Missoni inaugurated and affirmed an unmistakable way of dressing and living: with a colorful 'put-together' of zigzag motifs, stripes, waves and slub yarns in a patchwork of geometric and floral jacquard."
Their Milan boutique is a colourful, playful summary of their offerings – where bright cushions and candles share space with dresses, handbags and all things Missoni.
Furla
Visit website
Piazza del Duomo, 31, 20121 Milan
Classic, elegant and timeless; a few words to describe the Furla aesthetic. Since 1927 they have been creating beautiful designs in womens and mens accessories, bags and shoes. Stepping into a Furla store, you are struck by the pristine layout. Each offering holds its space and sells itself. No gimmicks here, just well made, luxury items that stand the test of time. "Furla stands for quality, colourful creativity, joyfulness and a contemporary Italian lifestyle".
Akris
Visit website
Via della Spiga 21, I-20121 Milan
A fashion house that emphasises strong, independent women at the core of its designs… we love it! "For Creative Director Albert Kriemler, the purpose of fashion is to make a woman's life less complicated, and to enhance, rather than hide, her natural beauty and grace. To Albert, the importance of fashion extends far beyond its aesthetic properties. He sees it as a protective sheath that enters into a sensual dialogue with the body of the woman who wears it."
Albert's mother, Alice, founded the company in 1922 making polka-dot aprons from her modest sewing room. Today, Akris is summarised in the architecture and structure of its designs, using bold patterns and prints. They also have a sister company, Akris Punto, which has a sporty, playful approach to fashion.
Marchesi 1824
Visit website
Several locations across Milan
It would be impossible to pass a Marchesi window front without being tempted to step inside. A sweet-tooth's fantasy, their chocolates, candies and cakes are beautifully presented and line the walls of stores across the city, making you feel like a kid in an oh-so-fancy candy store. You can take away a box of your favourite treats, or spend the afternoon in their cafe working through the many delights.
@furla

@akrisofficial
STAY
Grand Hotel Et De Milan
Visit website
Manzoni 29 – 20121 Milan
The Grand Hotel opened its doors in 1863, and still holds many of its original features to this day. From the first moment you step into the hotel, every room oozes charm; with historical architecture, high ceilings and antique furniture, it's a truly unique experience. This five star resort offers 72 rooms and 23 suites, each decorated with period furniture in a refined and sleek design. And for those with some extra cash to splash, the Verdi Suite offers a bedroom, two bathrooms, and lounge with its own period fireplace – an opulent experience in itself.
Palazzo Parigi
Visit website
Corso di Porta Nuova, 1, 20121 Milan
Palazzo Parigi is a relatively new offering with all the charm of a heritage hotel. Opened in 2013 by Paola Giambelli as part of her family business, Giambelli S.P.A — the grand staircases, marble floors and spacious rooms offer a luxurious five-star experience just moments away from the popular fashion districts.
And if you fancy taking your city break at a slower pace, the indulgent onsite spa offers a health bar and restaurant, treatment rooms, spa, jacuzzi and even an ice shower, meaning you don't even have to leave the hotel!
Baglioni Hotel Carlton
Visit website
Via Senato, 5, 20121 Milan
Baglioni Hotel holds one of the most sought after locations in Milan. Overlooking the Via della Spiga (the most celebrated shopping street in the city) it's the perfect pick for anyone planning a shopping trip to remember. The hotel has it all; from fine dining in the Baretto al Baglioni restaurant – one of the most celebrated restaurants in Milan – to relaxation in their spa and resting your head in one of their "cozy, yet elegantly furnished rooms and suites."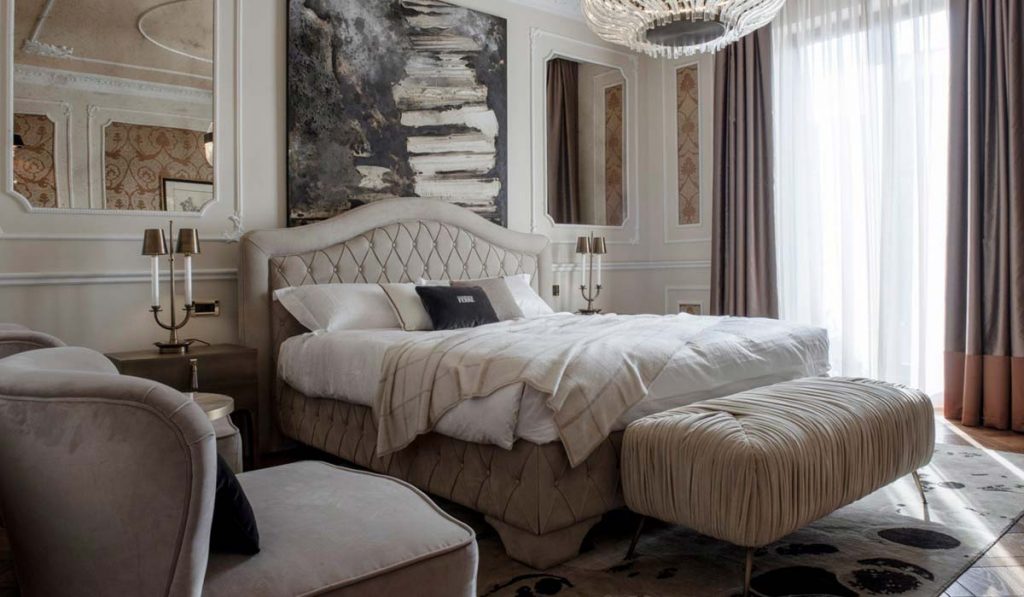 EXPERIENCE
Galleria Campari
Visit website
Viale A. Gramsci 161, Sesto San Giovanni, Milan
We have all come across the Campari drink in some form, but now is your chance to discover the history behind the brand at this gallery of all things Campari. Including an archive of books, posters, television commercials by famous directors, signs and memorabilia, it is an exploration of the brand from its creation to the present day. An intriguing look at how advertising has changed over the years.
Though the physical gallery is currently closed to align with COVID restrictions, you can virtually view the space with one of the museum tour guides. Make sure to request your Galleria Campari Art Journal beforehand for the full experience and as a memento of the gallery.
Tornabuoni Art
Visit website
Via Fatebenefratelli 34/36, 20121, Milan
Roberto Casamonti grew up with an art collecting father, who instilled in him a passion which later led him to open Tornabuoni Art in 1981. Today, Robert and his two sons continue to research and release annual exhibitions "with the aim of presenting a selection of great international artists of the twentieth century".
Charme Adventure
Visit website
Not big on planning? Charme Adventure can take away your travel stresses and deliver you a Milan adventure completely tailored to your needs. With the motto "If you can dream it, we can do it", they partner with hotels, museums, fashion houses and local eateries to focus on what you want to see, while showing you the very best Milan has to offer.