Lifestyle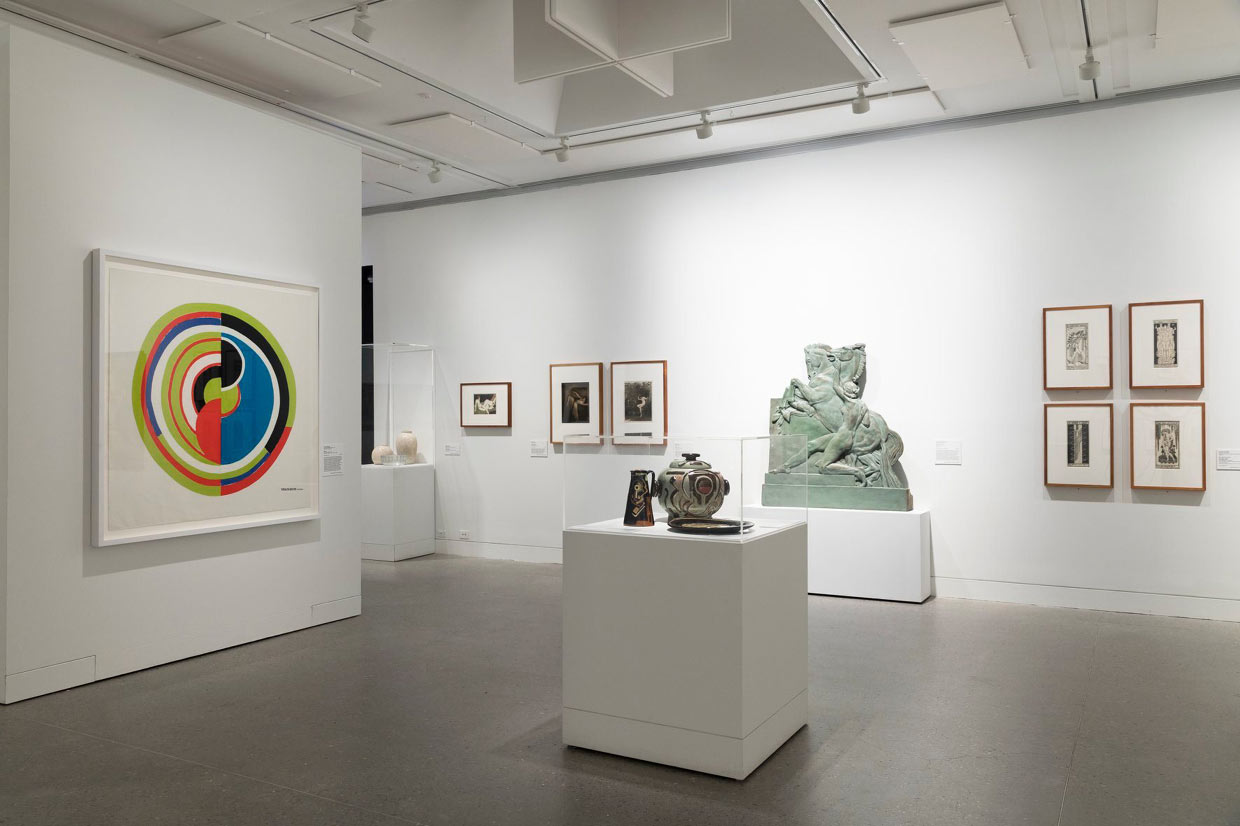 RULE BREAKERS, TRADITIONALISTS AND COMMUNITY CREATORS — FAMILIES IN THE ART WORLD
From Sydney, to London, to the geographically transcendent cyber stratosphere — these families are giving artists a platform to sell and showcase their work.
The artworld is a hard one to crack. Artists by nature tend to be a bit reclusive, sensitive and passionately dedicated to their craft. These qualities are what make them so attuned to the tiny nuances of human emotion and interaction that they communicate through their art. They feel things deeply, and spend a lot of time locked away… creating.
Inconveniently, it's also exactly this combination of qualities and skills that means these kind of personality types aren't usually inherently great at the self-promotion and networking needed to share their art with the world. This is where art sellers, collectors and galleries come in. Usually with a team of people who thrive on finding clever ways to promote their pieces and spread the word about an up and coming artist. Leaving the creators with just one job — to make art. And, when they're focused on just that, the art is pure, honest, it connects with people in a meaningful and authentic way, and that's what makes it sellable.
So you can see that it isn't as simple as putting 'brush to canvas'. It takes all these elements (and people) to move the masterpieces we love so much, from their maker's studio and into the homes of lucky collectors. And, here are some of the families themselves, finding and nurturing artists and then rehoming their pieces (for quite the tidy profit).
THE RULE BREAKERS — BLUETHUMB ART
Founded by brothers Edward, 37, and George, 35, Bluethumb is a purely online marketplace that connects artists with art collectors. Providing artists with a sustainable income, and potential buyers with a means of discovering art in their own homes.
Being a visual media, it seems obvious that potential buyers want to physically SEE the pieces they're thinking about spending large sums of money on. Afterall, a lot of artwork really has a totally different feeling in real life (when compared with a photograph). However, as we all know — the times are 'a changin'. And Bluethumb art was one of the first to take a gamble and trust that this shift toward online shopping would surpass shoes, clothes, food and wine.
These boys were absolutely confident that art too would soon join the online shopping movement, and buyers would be just as comfortable splashing out on a one-of-a-kind artwork the same way they would for a pair of Saturday night heels. Of course, the difference here is that a piece of art is forever. You buy it as an investment to sit proudly on one of your precious wall spaces… hopefully for a very long time. When we impulse purchase a hat, or an expensive box of organic chocolate, if we don't like it we can kind of just brush it off as a learning experience. We won't buy that $17 chocolate block again. No biggy. But art tends to have more of a sense of permanency and also represent a much larger investment from the buyer (which usually requires more thought and consideration). So you can see the potential issues with launching an entirely remote gallery, selling paintings essentially sight unseen (aside from photographs with listed dimensions) and expecting weary buyers to embrace it. Well, as it turns out — not such a risky idea after all. Beginning back in 2012, with a "mission to empower Australia's artists and open up the world of original art to everyday collectors", Bluethumb simply marched forward with this purpose in mind and built their online gallery.
"Everyone told us it was impossible. Established art galleries and those in the industry scoffed at the notion of buying art online, of treating all artists equally and allowing collectors to trust their own judgement. We thought it made sense and launched anyway".
They created a space and a platform for both established and emerging artists, all grouped in together. Removing the barrier that so many emerging Australian artists face when the major galleries aren't able to support their work or their style doesn't suit the aesthetic of a particular space. They've now sold over 30,000 artworks and support over 11,000 independent Australian artists, with 100% of their proceeds going toward building technologies that improve the lives of Australian artists. They exist entirely in the service of their artists. The Australian art community is lucky to have such a visionary family at the helm of this project, breaking rules and opening doors for all to have the opportunity to share their art with the world.
@bluethumbart

@bluethumbart
THE TRADITIONAL APPROACH — CADOGAN GALLERY
In an extreme contrast to the approach above, Cadogan Gallery is the epitome of traditional art selling. Founded 40 years ago in the heart of Belgravia, UK, by Christopher Burness, Cadogan is now under the well-trained and watchful eye of his two children. Freddie and Burness work within different elements of the business, with Freddie following in his father's footsteps as director and Katie spreading the word as communications and press manager.
After a few locations shuffles, the gallery now holds space in the bustling region of South Kensington, and displays anything from photorealism to pure abstraction. The Burness family describe their collection as "eclectic with an enduring identity". Over the years they've carefully cultivated their catalogue of artists while also attaining one of the highest british honours — royal patronage.
As a truly independently owned gallery, their connections with artists and patrons alike are personal. So their client list is as diverse and distinguished as their catalogue. With every piece that enters and leaves their space, there is a personal exchange and relationships are forged. So it's a very different experience to the online purchase, one for the old school art collector who truly wants that face to face discussion and to see their potential pieces up close and personal before bringing them into their home.
@cadogan_contemporary

@cadogan_contemporary
A LASTING LEGACY — HAZELHURST GALLERY
With more than 3 million visitors over the last 20 years, Hazelhurst Gallery has become one of Australia's leading regional art centres. And we have one family to thank for this — the Broadhurst family. Originally the self-sustainable farm and home of Ben and Hazel Broadhurst, they passed on their land with the promise that it would only be used for the community. A dedicated group of artists, including Garry Shead, George Gittoes and Bob Marchant along with art teacher and former Councillor Byron Hurst, lobbied the Council to establish a regional gallery to support the region's dynamic arts community and in 2000 Hazelhurst Arts Centre was born.
Now the home of many local art exhibitions, as well as national scale ones, the gallery remains a place for everyone in the community to appreciate. They run holiday art classes and workshops and are an ongoing support for Australian and Indigenous artists. From photography, to oil painted masterpieces and even sculpture — there's not many mediums this gallery won't embrace. The perfectly immersive experience for the entire family, with a bustling cafe at the entrance, a gift shop inside, a running creek outside and several showing spaces.
This is the combination of both tradition and innovation, the legacy left behind by the Broadhursts, who didn't want their plot of land just to be sold off to another family. Instead it was passed down to the community and still holds that welcoming space today.