City Guides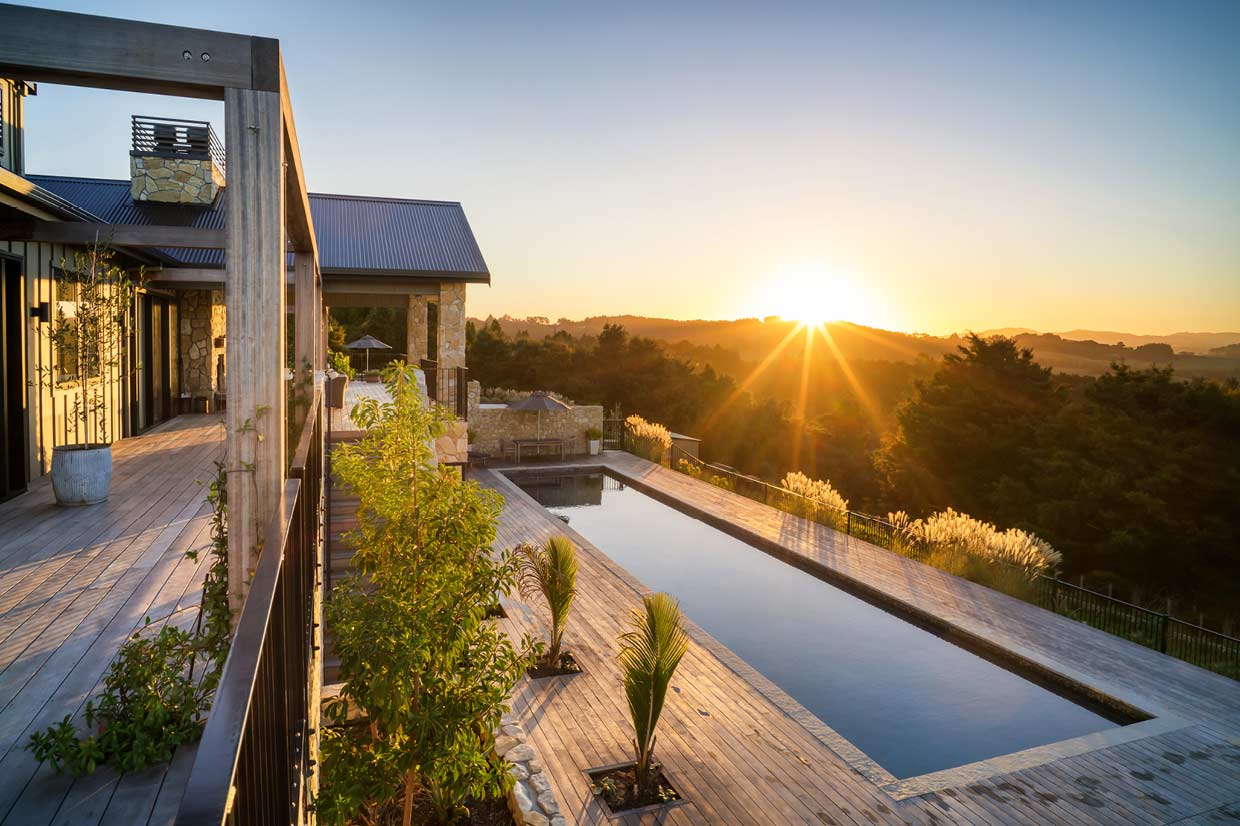 THE CITY GUIDE TO AUCKLAND – FAMILY BUSINESS STYLE
Ethically sourced food, rejuvenating retreats, cooking classes, craft beer and hiking tours – does this sound like your kind of holiday? If you're nodding your head right now, then the North Island of New Zealand should be next on your travel list. This month we visit some amazing family run restaurants, working with locally sourced produce. We wind down with a couple of idyllic lodges and retreats that are sure to leave you feeling 'blissed' (or as we pronounce it – blessed). Plus, we've got some great local shopping lists for those of you who like to fill every space of your suitcase with presents and memorabilia. Our geographical neighbours sure have a lot to offer, it was tricky to narrow this list down. Enjoy our collection of Auckland family business favourites.


EAT & SIP
Hallertau Brewery
Visit website
26 Clevedon-Kawakawa Rd, Clevedon, Auckland, New Zealand
These 'liquid mood enhancers' are capturing attention from craft beer enthusiasts far and wide. From internationally recognised DJs, to Hollywood heavyweights like Quentin Tarantino – everyone seems to want a sip (or a bottle). Made with a carefully selected combination of the finest hops, malt, yeast and water, there's one extra ingredient that keeps Hallertau beer extra lively… And, that's the people, the community that's grown with Steve and Hayley Plowman's family run brewery and bar. Don't know about you guys, but this has been enough to inspire us to plan a little trip across the ditch, and see what all the fuss is about.

Williams Eatery
Visit website
Wynyard Central, G03/85 Daldy St, Auckland 1010, New Zealand
Williams Eatery is all about the simple things in life done well – great food and drink in good company. The eatery serves Italian-inspired food, made from locally sourced produce and pairs this with 'low-intervention' wine, cold beer or refined coffee. And, with a long-term sustainability plan in place, this family owned restaurant is one you can feel really good about visiting during your time in Auckland.
Elmos Pizza Bar
Visit website
151 Ponsonby Rd, Ponsonby, Auckland 1011, New Zealand
Lush by day and funky by night, the atmosphere at Elmos is all about infectious fun. This family is passionate about every last detail, from their 24 hour slow-cooked meats to their hand-crafted wood fired pizzas and 'killer cocktail menu' (featuring a white chocolate and miso martini…). Come for the food, stay for the live music and enjoy the experience!
@williamseatery

@elmosnz
SHOP
Flo & Frankie
Visit website
Three locations:
Milford Shopping Centre, 24 Milford Rd, Auckland, New Zealand
5 High St, Auckland City, Auckland, New Zealand
79 Ponsonby Rd, Ponsonby, Auckland, New Zealand
Started by 'Mumma Flo' and her three fashion conscious daughters in 2013, Flo & Frankie is now one of Auckland's largest boutique, fashion, home and gift stores. The design and ideas for their stores were initially inspired by a family trip to the Amalfi Coast, Florence and Provence. And with little resources – the girls have worked with a real 'roll-up-your-sleeves' approach to turn this inspiration into a successful business. As lovers of style, with an ethical mission – a lot of their pieces have been sustainably sourced and the family work hard to support local communities wherever they can. Head to one of their Auckland based stores to find some uniquely beautiful pieces, that bridge the gap between chain stores and exclusive high end brands.

Whittaker's Chocolate
Visit website
25 Mohuia Crescent, Elsdon, Porirua, New Zealand
Established in 1896 by J.H Whittaker, this family knows chocolate. The founding father of the New Zealand based company has taken it from humble beginnings – making chocolate in his own home and selling it from the back of a horse and cart – to becoming New Zealand's 'most loved brand' eight years running. Carried on by a multitude of younger generations, the company to this day remains family owned and run! Pick up a peanut slab (and a collection of your Whittaker's favourites) on arrival at their Auckland airport store.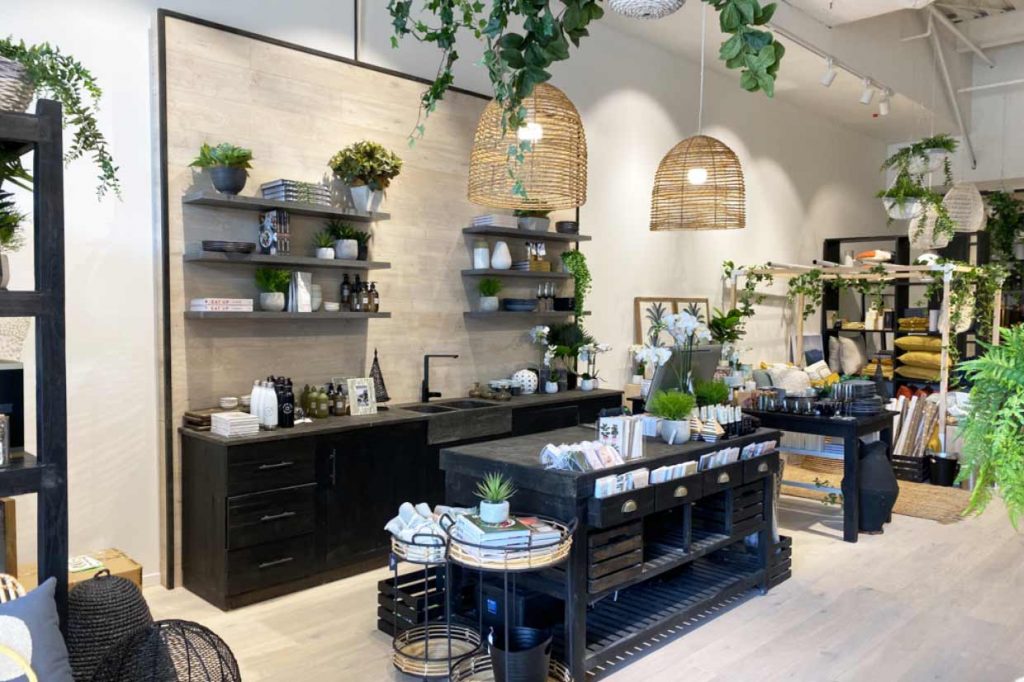 STAY
Te Arai Lodge
Visit website
51 Lake Rd, Te Arai, Wellsford, 0975, New Zealand
Yoga, pilates, fly-fishing, tai chi, organic movement, farm to table chef-made meals, a luxurious lodge complete with swimming pool, gym, spa, sauna and yoga shala… isn't even the complete list of offerings available at the idyllic Te Arai Lodge. The lodge is a family run homestay located on the east coast of New Zealand's North Island, managed by the Moore family. This jet setting family has spent a fair amount of time separately discovering different corners of the globe, and they bring all their learnings together to create a unique experience at Te Arai Lodge. It's the perfect home away from home – with each family member bringing a unique skill to the table, to enrich the experience for their guests.
Earth Energies Sanctuary
Visit website
3315 State Hwy 2, Mangatarata, New Zealand
An escape from the hustle and bustle of the outside world, but only an hours drive from Auckland city, Earth Energies Sanctuary is the ultimate relaxation experience. The husband and wife team behind this picturesque retreat, Marie and Duncan, believe that the wellbeing of ourselves is ultimately intertwined with the wellbeing of the environment. And they infuse this belief within their business. The accommodation is set on a 200 acre estate, and all facilities have been developed with sustainable and organic practices in mind. If you're an environmentally conscious traveler in need of a bit of R&R, then Earth Energies Sanctuary is the place for you!
@earth_energies_sanctuary

@earth_energies_sanctuary
EXPERIENCE
Little Bird Organics
Visit website
Cnr Summer Street & Ponsonby Road, Ponsonby, New Zealand
Interested in the plant-based or raw food movement? Whether you've heard of it or not, it certainly draws in an element of intrigue. Little Bird Organics is a pioneer for this movement, founded by husband and wife team Megan and Jeremy. After struggling with an array of food allergies, Megan sought to learn all she could about nutrition and now shares that knowledge with anyone willing or interested to learn. Little Bird Organics run a selection of cooking workshops, occasionally featuring a fancy guest chef. And, while Megan's educating students on the benefits of plant-based nutrition, her partner Jeremy is busy working on the business branding and website. What a power couple. Little Bird Organics provides a fun travel activity that you can share with new and old company, plus you get to eat the food afterwards – entertainment and a meal!
Nature & Nosh
Visit website
Tours run all over the North Island.
A small family run business, with a bit of a difference – 'they don't run, they walk… well, hike to be more specific.' Steve and Kylie Rae have done their fair share of adventuring, and came up with the idea for Nature & Nosh while lost on a trail abroad – in Chile. Now, with their trusted local (NZ based) guides, they ensure that any fellow hikers not only know their way around the track but also get to learn a little something about the native flora and fauna along the way.