The Business of Family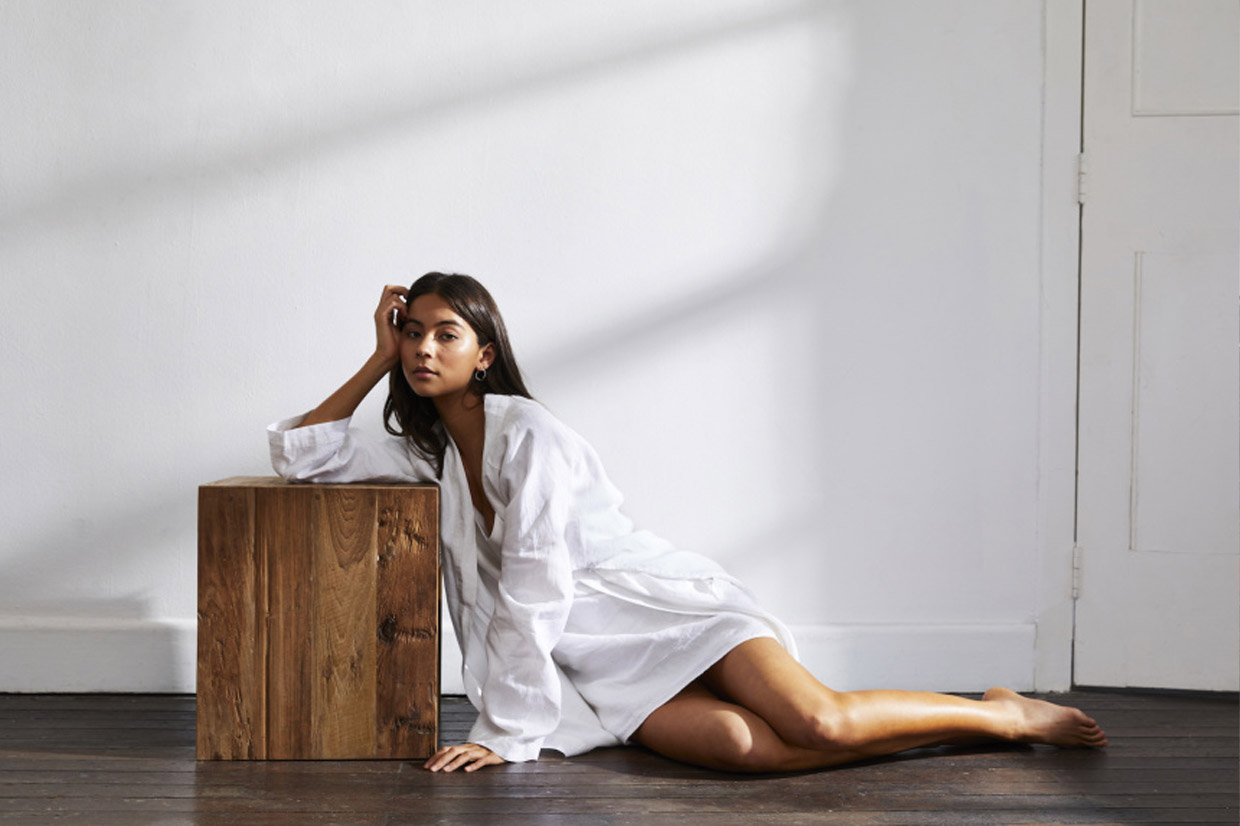 THE FAMILY BUSINESSES USING BRAND EXTENSIONS TO GROW
A brand extension is a powerful way to grow and develop an organisation, allowing companies to launch new ranges that leverage and increase existing brand equity.
Brands have used this strategy for years with well known brand examples including motorbike company Harley Davidson launching an apparel brand, and Old Spice cologne moving into antiperspirants and deodorants.
Family businesses have a unique advantage when it comes to brand extensions. They're often closer to their audiences and can understand intrinsically what their customers need. They are also able to move faster; creating ranges that complement their company values and contribute to the future growth of their businesses.
One of those brands is affordable linen bedding label Bed Threads, founded by Genevieve Rosen and her husband Alan Biller in Sydney in 2017. The duo founded the company on the belief that high-quality, simple to wash, easy on the environment, beautiful linen bedding could also be affordable.
And they were right. The idea has proven extremely successful and the company has now launched a new brand extension called 'Bedside Threads'. The range complements Bed Thread's linen bedding and includes homewares and sleepwear.
"We have launched a limited, curated edit of wares from makers, creators and curators that align with our values and the Bed Threads aesthetic," Rosen told Broadsheet. "We intend for these to be heirlooms and investments that will be treasured and spark joy for years to come – just like our linens."
The brand is 100% carbon neutral, and measures, reduces, and offsets greenhouse gas emissions where possible. Packaging is also plastic-free, allowing customers to feel good about their eco-friendly choices every time their heads hit the pillow.
@bed.threads

@bed.threads
THE NATURAL LEAP FROM HAIRCARE TO SKINCARE
Another company that places high value on sustainability is international hair and beauty company Davines. The brand began back in 1983 in Parma, Italy as a research laboratory.
The company – owned by the Bollati family – manufactured high-end hair care products for well-known cosmetics companies.
After a decade of gathering experience, the family launched its first brand extension – its own range of organic and environmentally-friendly hair care products exclusively for salons. In 1996, the company launched its second successful brand extension; a skin care range for premium salons.
More than two decades later, the Davines community includes more than 75 countries and thousands of salons. Although Davines, with its headquarters in Parma, New York City, Paris, London and Mexico City, continues to grow, its origin as a family research laboratory can still be felt.
Even the company name itself echoes the brand's family business roots. The name Davines, developed in 1983 by the Bollati family, is a combination of the names Davide and Stefania; the two children of the owners and founders.
In a third brand extension (well, kind of), the company opened a garden to visitors at its Italian HQ. The garden was designed to symbolise the brand's values of beauty, sustainability and wellbeing, and provides ingredients for the formulations while also offering a tranquil space for employees and visitors to enjoy.
@davinesofficial

@davinesofficial
BRAND EXTENSIONS THAT LIVE YOUR VALUES
Since 1984, Okabashi Brands has been a family-owned and operated shoe company in the small town of Buford, Georgia, America. The brand's comfortable and durable shoes have garnered a loyal following with over 35 million pairs of shoes sold to date.
The Irvani family founded Okabashi after coming to the United States in 1981 and its products are inspired by Japanese concepts of reflexology and design. In 2017, Sara Irvani took over the family business from her father, Bahman.
The brand prides itself on its American-manufactured products, with its website stating: "Today, over 99 percent of American-worn footwear is made abroad. We are proud to be in the one percent that has chosen to stay and thrive in the USA."
This USA-made ethos has seen the family introduce a small range of t-shirts and accessories to celebrate and promote this unique selling point.
Sara told Yahoo in an interview that her most important lesson learned in business was 'to ask people a lot of questions and understand everyone's perspective'.
"For example, what does made-in-USA mean?," she said. "Initially, you might say it's an emotional appeal. But for retailers it can mean in-season orders, optimising inventory, drop shipping. If these are of value, does Okabashi have the capabilities to match it? My first 18 months on the job was [about] looking at our values and making sure all of our capabilities met them."
These are just three family business brands that are using brand extension strategies to grow. Do you know any others? Let us know over on Instagram or Facebook.
@okabashishoes

@okabashishoes