City Guides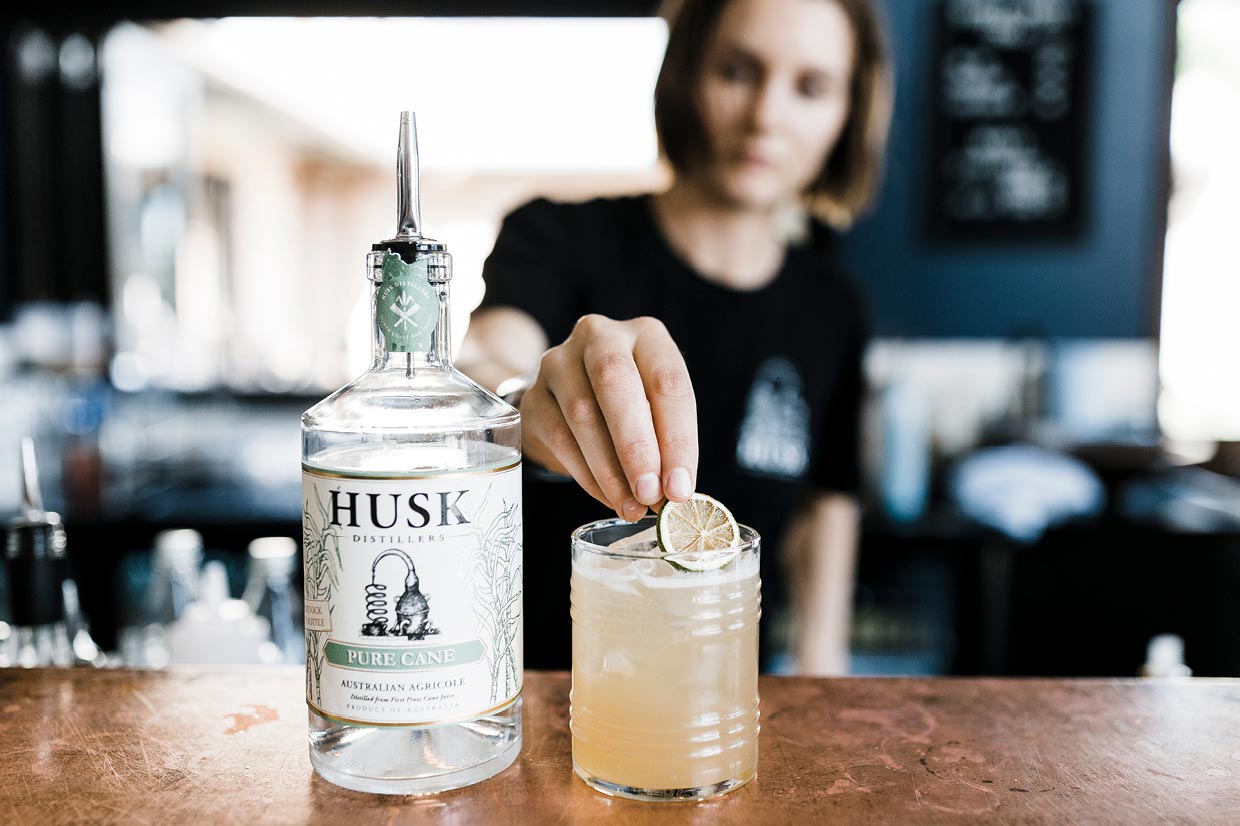 THE CITY GUIDE TO BYRON BAY – FAMILY BUSINESS STYLE
For this month's family business city guide we head to the famous beachside town of Byron Bay on the east coast of Australia. From organic farm tours to ethical clothing, and rum distilleries to luxury retreats, Byron really does have it all.
EAT
Sol Breads
solbreads.com.au
4/65 Centennial Cct, Byron Bay NSW 2481, Australia
Sol Breads believe the best bread is worth waiting for. And, we happen to agree. Sol Breads have been pioneering Australia's slow bread revolution for over 23 years, and is one of Australia's revered artisan bakeries. Slow rested, handcrafted bread and baked goodies with no additives, no chemicals, no shortcuts and only the finest stone-ground flours and ingredients. 


We Are Combi
wearecombi.com.au
5b/21/25 Fletcher St, Byron Bay NSW 2481, Australia
Combi is a family-owned cafe that features a delicious menu, house made nut mylks, raw cakes, and fair trade coffee. The business prides itself on supporting local farmers which means when you eat here, you're not only nourishing yourself but the local community too.
SIP
Lord Byron Distillery
lordbyrondistillery.com.au
7/4 Banksia Dr, Byron Bay NSW 2481, Australia
The earliest record of the Restall family in Byron dates back to 1897, when Jack Restall was the local butcher in Billinudgel. The farm they purchased has been a family-owned business ever since, and is currently owned by husband-and-wife team Brian and Helen Restall. They've kept generations of traditions alive with their own family, ensuring the integrity and provenance of hand-crafted artisanal drinks; including rum, gin, vodka and limoncello.


Cape Byron Distillery
capebyrondistillery.com
80 St Helena Rd, McLeods Shoot NSW 2479, Australia
In 1988, Pam & Martin Brook bought a rundown dairy farm in Byron and planted over 35,000 subtropical rainforest trees. Of the 25 botanicals in Brookie's Byron Dry Gin, 17 are sourced locally, many from their own on-site rainforest. Why not visit for a distillery tour with a difference?
SHOP
Spell & The Gypsy Collective
aus.spell.co
15 Browning St, Byron Bay NSW 2481, Australia We love Spell & The Gypsy here at Brands of Kin. A family-owned business run by two sisters, Spell & The Gypsy delivers high-quality, beautiful clothing that has minimum ethical impact. With Spell & The Gypsy's range of bohemian inspired clothing, you can look good and feel good.

St Agni
st-agni.com
1/57 Centennial Cct, Byron Bay NSW 2481, Australia
Founded in the coastal town of Byron Bay, Australia in 2014 by Lara & Matt Fells, St. Agni is a luxury lifestyle brand built from humble beginnings. The label was created with a vision to create functional, refined, quality pieces that Lara couldn't seem to find elsewhere. The company cherishes the handmade process, and each item is a unique display of craftsmanship.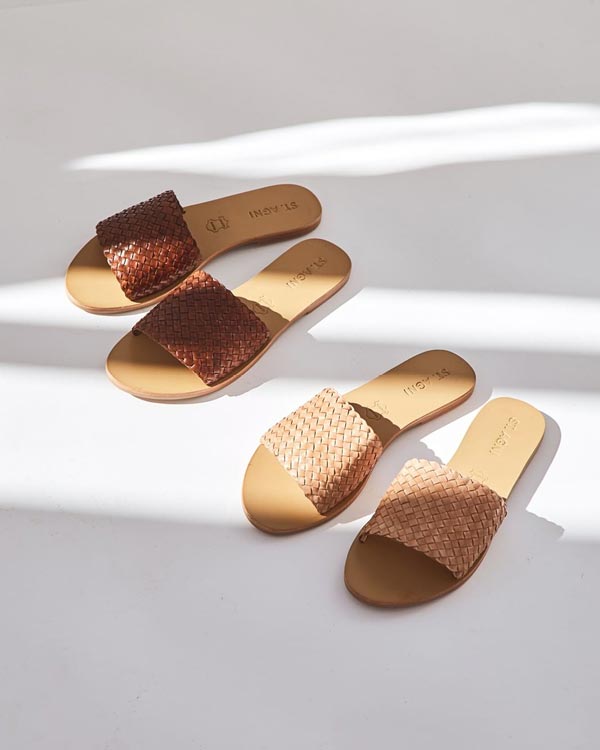 STAY
Byron Beach Retreats
byronbeachretreats.com.au
Pavilions Enclave, 137 Broken Head Reserve Road, Broken Head, NSW, 2481
Had enough of the crowds and looking for somewhere quiet and peaceful? Spend your day in the Idyllic Byron Beach Retreats, where lush rainforest meets sandy beaches, all steeped in ancient Aboriginal history. Perfect for a romantic getaway, corporate events, or why not join one of their wellness retreats?


Bask And Stow
baskandstow.com.au
Bask & Stow, 59 Carlyle St, Byron Bay 2481 NSW, Australia
Bask & Stow House is an original federation cottage, lovingly restored with a minimalist design aesthetic – Bauhaus meets relaxed coastal living – in mind. Architecturally stunning, it features original details and hardwood timbers, for a stylish, yet comfortable stay. The main house has three bedrooms, living areas, 1.5 bathrooms, verandah and small garden allow for relaxation and outdoor dining, all just a 10 minute stroll from the centre of Byron. There are also suites available.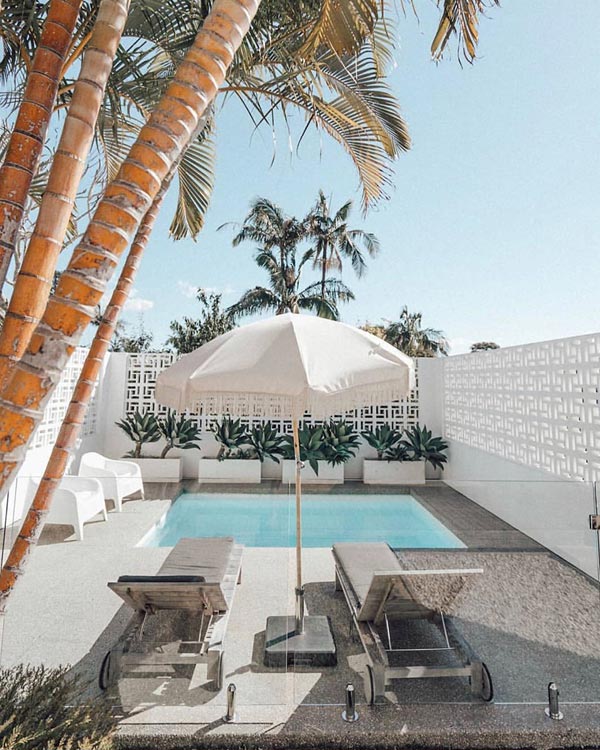 EXPERIENCE
Husk Distillers
huskdistillers.com
1152 Dulguigan Road, North Tumbulgum NSW 2490
Inspired by the diverse and vibrant rum culture of the Caribbean islands and a yearning for fine Australian spirits – distiller Paul Messenger, along with wife Mandy and daughters Harriet, Edwina and Claudia, created Husk Distillers. Together, they embarked upon a journey to transform their cattle and cane farm, into a plantation distillery. The functional farm is nestled in the green caldera, surrounding Mt Warning in Northern NSW and well worth a visit.


The Farm
thefarm.com.au
11 Ewingsdale Rd, Ewingsdale NSW 2481, Australia
Husband and wife team Tom and Emma Lane founded The Farm in 2013, inspired by their three year old daughter's joy whilst playing in the family veggie patch. Quitting their jobs in high fashion and advertising, the family learned all about organic farming. The Farm is now a social enterprise complete with farm tours, adult workshops, and children's activities.