Things We Love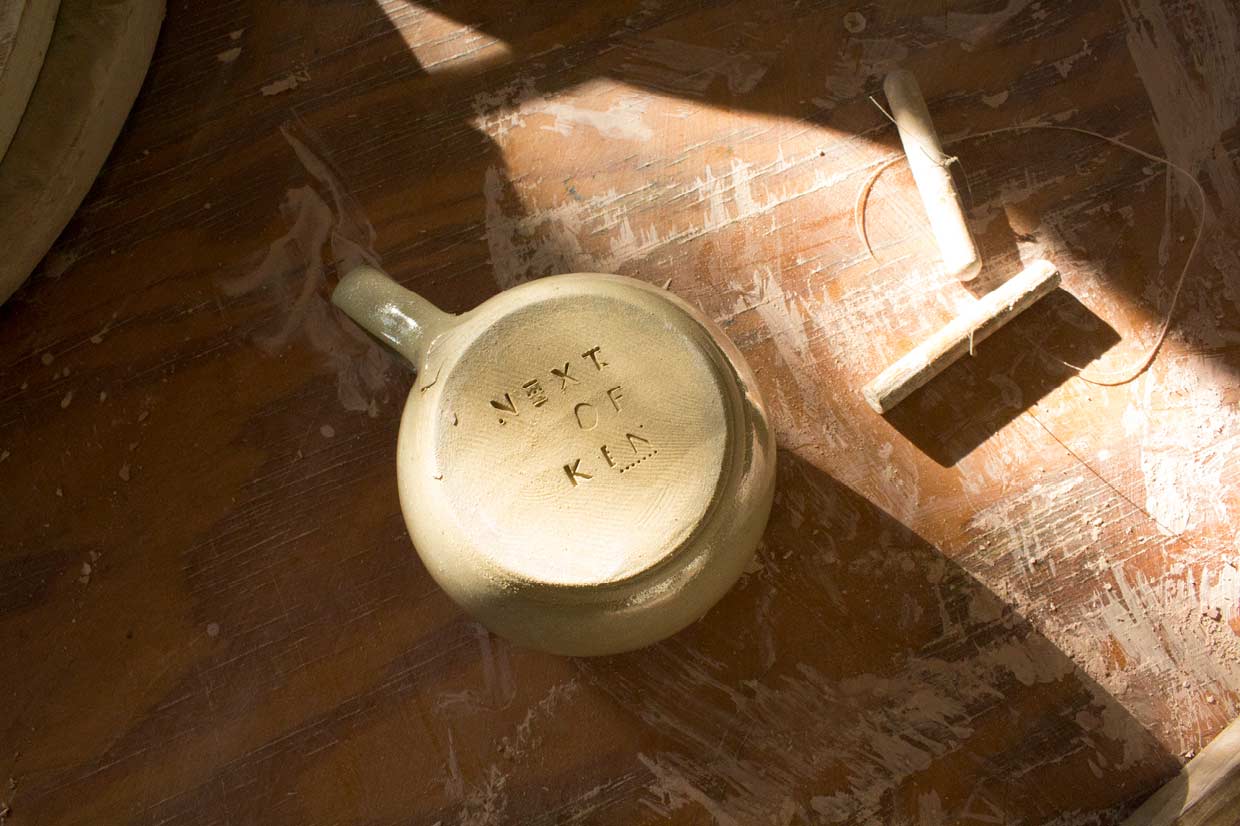 NEXT OF KIN
I participated in a pottery class recently (which I loved by the way) and it reminded me of Next of Kin. If you haven't heard of them already, they are a beautiful, handmade pottery family business created and run by mother and daughter duo, Fiona and Suzanne Pilcher, in sunny North Queensland, Australia. They were first brought to our attention by Estilo Emporio who nominated them through our Instagram and we fell in love with them instantly.
Next of Kin specialise in handcrafted mugs. They are made with the hope that with each sip, we can slow down and enjoy the little things in life that we tend to skim over. For me, I know I'm guilty of always being on the run with my morning coffee to go, but I do love ending my night relaxing on the couch with a cup of tea – and I believe it's these moments which Next of Kin really encourage all of us to take and savour. We spoke with daughter, Suzanne, who reflected on the family business which launched in 2016 after a year of daydreaming and planning.
Pottery came naturally to the duo. Mum, Fiona, has been an avid and passionate potter for the better part of 30 years with a Bachelor of Fine Arts, majoring in Ceramics. Suzanne grew up only eating and drinking from her mum's handmade ceramics.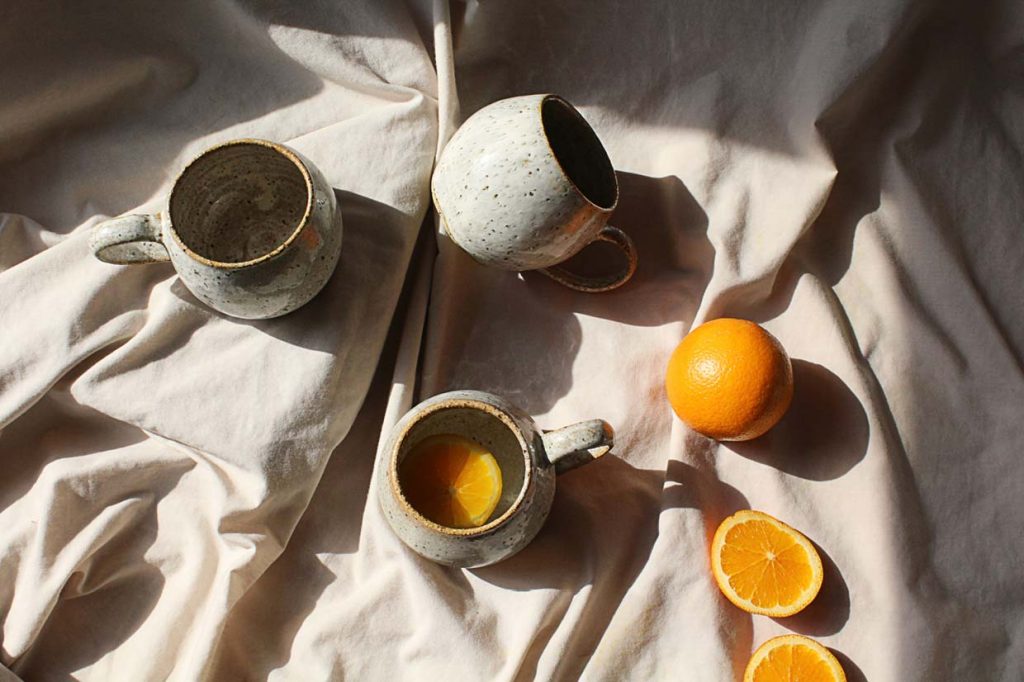 "I studied Marketing and Communication Design at JCU in Townsville and then moved to Sydney to continue studying Graphic Design at CATC Design School in 2014. Just before I moved to Sydney to pursue a career in graphic design, mum had started asking me to design her a website so that she could sell online. I didn't really know what I was doing then, I was too inexperienced and so I wasn't sure how to create a website that she would be able to update and manage herself, so we never really got anywhere.
It was during my first couple of years living in Sydney that we had the idea to actually create a pottery 'brand' together, through which we could infuse and communicate a larger ethos of slowing down, appreciating handmade, and encouraging conscious and sustainable consumerism, all things that we are very passionate about. I was working in the fashion industry at the time and was disenchanted by the fast-paced, excessively wasteful consumer culture that is woven through the industry, while also simultaneously inspired by the creativity of some labels and the way that they were able to use their product and voice to share positive messages.
So I guess that's the long story of how Next Of Kin was born and how mum and I came to start working together to build the business!" Suzanne says.
Both Suzanne and her mum believe that as creatives that love what they do, work is just a part of life and is not something they can separate. "It's all a beautiful, eclectic and random old mix," Suzanne says. "Mum said it well when I asked her this. She said "working in the arts is a way of life, not separate from life". I feel the same way about design and driving the creative direction of the brand. We both love what we do and we have skills that complement one another. We are focused on totally different areas of the business and we both kind of just let each other do our own thing (mostly), so it works well (usually) haha. We also both have careers and lives very much outside of Next Of Kin. We haven't actually even lived in the same city for nearly 6 years, and I have been overseas for the last 18 months! So we find it easy enough to have space between us and around the business," she adds.

When asked about the most challenging and rewarding thing about being a family business, Suzzane says that both her and her mum can both be too easily distracted as "life is so topsy-turvy!". "We find that it is also easy to have different expectations from your family than from purely professional relationships. We work long, strange hours and work on varying roles which can sometimes be confusing. I also think both of us don't entirely understand everything that the other person does, so that can be difficult to navigate sometimes.
The most rewarding part has to be being able to slowly watch something that was just a tiny little idea grow and develop its own life! Our little community of customers and supporters are amazing and it is so heartwarming to be able to share our creations with them all. It's also great to be able to share the little wins together and to have someone that you are so totally comfortable with to deal with the challenges and difficulties that inevitably come up as a part of running a business," says Suzanne.
I asked Suzanne if she had any advice for other family businesses. She emphasised how important it is to respect what each member brings to the table and to focus on helping each other succeed and grow, along with the business. "Set clear definitions of who is responsible for what and try to stick to that. It is inevitable that you will learn and evolve as you work on the business together. And your working relationship will morph and change with time, the same way any relationship does. The business will too. Allow them to do so. Try to tackle challenges together rather than playing the blame game, but also maybe just accept the fact that running a family business involves more emotional turmoil than the average work environment. Especially if you're both creative types! Haha. But mostly It's fun and exciting to be able to create something together!"
I'm excited to see what the future holds for Next of Kin. Could we see an extended range of more than just mugs? We'll have to wait and see.