City Guides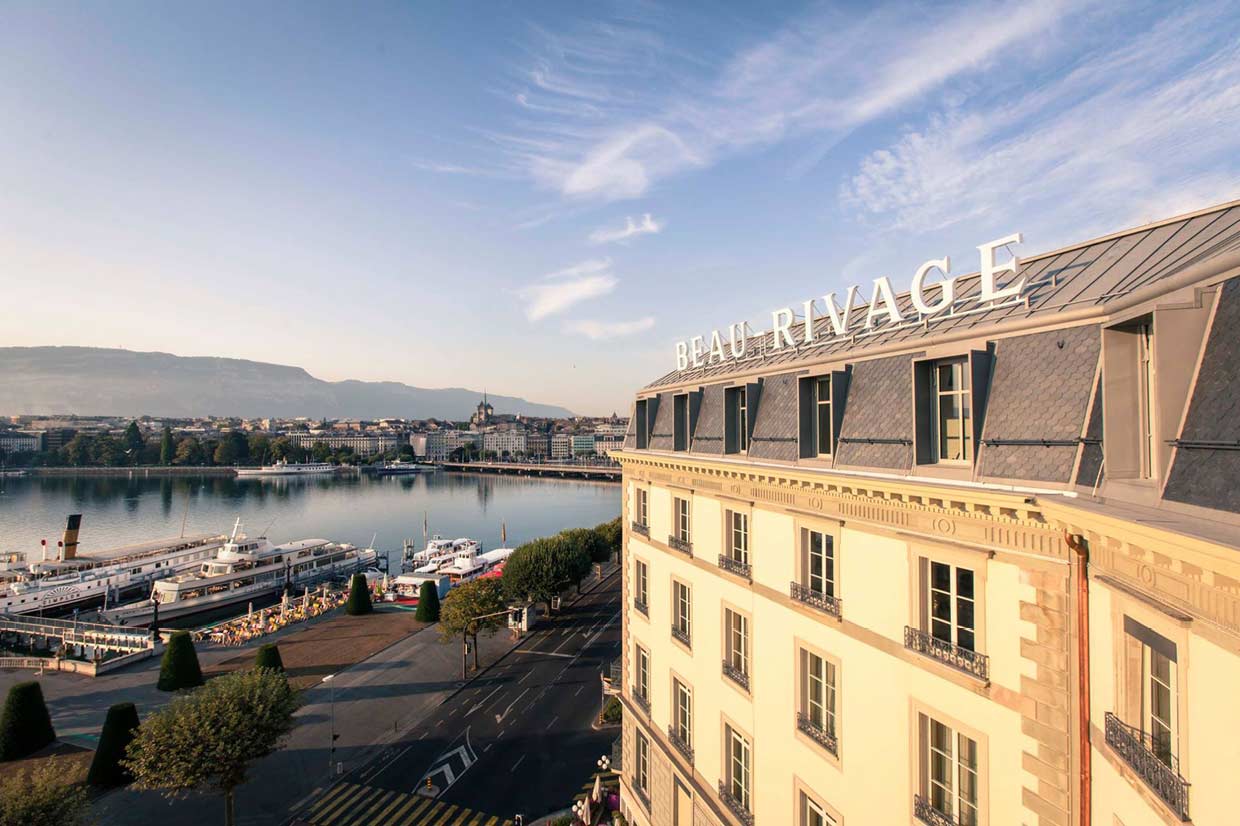 THE CITY GUIDE TO GENEVA – FAMILY BUSINESS STYLE
EAT & SIP
Ladurée
Visit website
33 Quai des Bergues, 1204 Genève
If you're a fan of pastries, macarons or chocolate then you'll want to stop in and visit the famed Ladurée bakery. Started back in 1862 by the Ladurée family, in Paris, the franchise now spans across many continents (with Geneva being the lucky location of one…)
With current president, David Holder, always working on the creation of new macaron flavours, new pastries and even a salty menu – Ladurée is sure to satisfy your sweet tooth and even offer a little something for those less inclined to indulge in the sweet side of life. With that family-instilled craftsmanship lovingly infused into every biscuit, croissant, pastry or chocolate, Ladurée is definitely on our Geneva bucket list – and we assume it's now on yours too.
Le Floris
Visit website
287 route d'Hermance 1247, Anières
Fine, fresh, seasonal produce and a stunning 180 degree view of Lake Geneva is what welcomes you at Le Floris. Run by husband and wife team, Claude and Inès Legras since 1997, their restaurant experience has a feeling of rich family heritage from the moment you enter. The food is described as generous, inventive, often daring and is crafted by Claude himself. Diners say that the menu reflects Claude's character and his passion for simple, delicious food.
As true innovators within the food industry, Claude and Inés try to move with the times when it comes to their dining experience. Now entering its third decade, Les Floris has undergone a little bit of a menu and venue make-over. With a focus on pleasurable, affordable and simple dining, Claude and Inés have created a warm and friendly atmosphere that is now more of a casual dining experience (but with a Michelin star chef!). If you're looking for a truly authentic evening, then this Michelin star restaurant should definitely feature on your list of places to visit in Geneva.
Cafe Slatkin
Visit website
5 rue des Chaudronniers, 1204 Genève
A perfect balance of coffee, bar and bookstore is what greets you at Cafe Slatkin. Whether you're wandering around old Geneva town and fancy a coffee and a read, or you're in the mood for a gin cocktail and a snack – Cafe Slatkine has you covered.
Passed down for over a decade from father to son and originating as just a bookstore back in 1918 by Mendel Slatkine, the 'literary bar' version of the popular cafe was born from his great-grandchildren and it seems to strike a chord with locals and tourists alike.
During your visit, explore the two rooms (one of which is hidden from prying eyes), the long bar and one of two libraries on site – all while sipping away on your coffee or cocktail. Expect to find us at the cocktail section of the bar!
@maisonladuree

@cafe_slatkine
SHOP
Frederique Constant
Visit website
Various locations throughout Geneva
With every holiday, it's important to take home a memento of your trip. Something to remember that time by… a trinket, a special piece of clothing or perhaps some jewellery. So, when we were scouring the internet for family run businesses worth visiting in Geneva, and came across Frederique Constant – we got a little bit excited about introducing this one to our readers. Making their signature timepieces since 1904, when Frederique Schreiner and Constant Stas first joined forces, they produced printed watch dials for other Swiss watch manufacturers. And now, more than a decade later, Frederique Constant is combining quality, innovation and high quality to make trailblazing luxury watches of their own.
They established themselves as a luxury brand in 1988, when Aletta Bax and Peter Stas (fourth generation descendants of the original founders) put together a collection of six models – manufactured with Swiss movements, by a Geneva watchmaker.
Whether you're a watch wearer or not, it's well worth visiting one of their Geneva stores to have a look at these intricately crafted pieces and perhaps even chat to some of the staff about their rich family history.
Bondgénie-Grieder
Visit website
Place du Molard, Geneva
The Brunschwig family, and successive generations have guided Bondgénie-Grieder for 125 years, opening their first store in 1891 in Geneva. Now with 15 brick and mortar stores located in the most beautiful and iconic parts of Switzerland, a visit to one of these promises more than just a shopping spree.
Evolving from homeware to specialty stores, they now retail ready-to-wear collections for men, women and children. The layout of each store is carefully designed, with contemporary and open spaces shedding the clothing in the best possible light while creating a relaxed and enjoyable experience for shoppers. Through carefully selected ranges, they feature chic alongside classic styles – catering for all tastes and welcoming their international customers. With so much to choose from, in such a relaxing environment, be sure to keep an eye on the hours you've clocked up perusing (and you may want to give yourself a predetermined budget too).
Enjoy.
Jahan Genève
Visit website
23, Rue du Rhône, 1204, Geneva
Theirs is a story of a true dynasty, passed down through generations (seven to be precise). Based in the heart of Geneva, this family run company creates jewellery using the finest Swiss craftsmanship. As one generation transfers their expertise and love of rare gems and jewellery to the next, they entrust each new generation to bring fresh ideas to the company while respecting the work and tradition of their predecessors.
The Jahan family are born into their legacy, and as such – when you visit their Geneva base (perhaps to discuss the creation of your very own keepsake), you get a very personal experience from a team of passionate experts. The family has been known to make jewellery for international royalty, though they provide the same level of customer service to anyone who walks through their doors. Whether you're there for your own piece or not, it's worth a visit just to see these masters at work.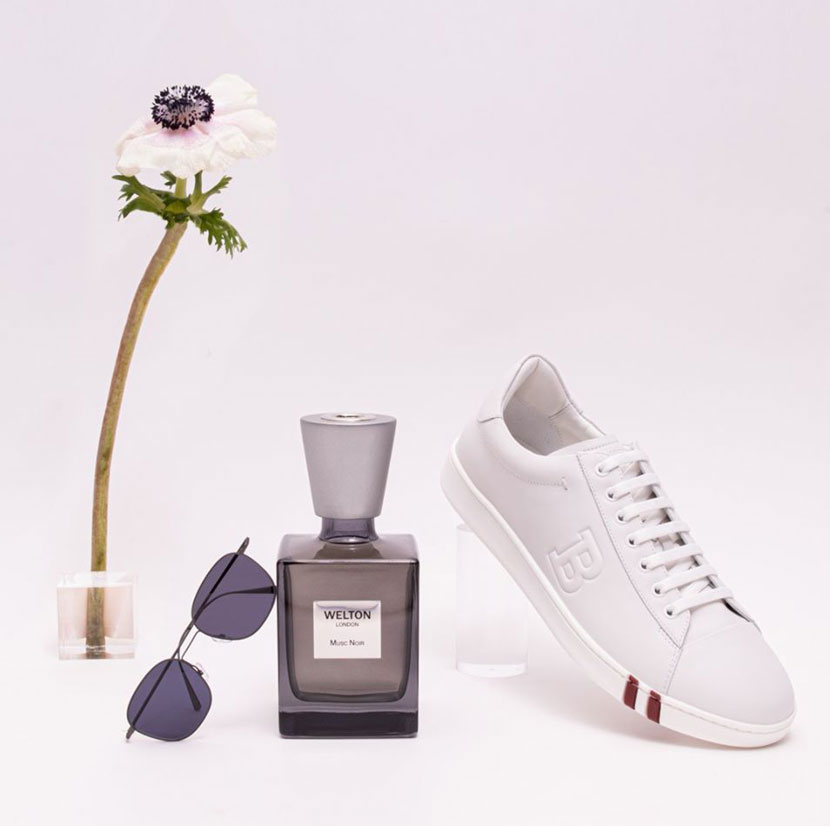 STAY
Beau-Rivage
Visit website
13 Quai du Mont-Blanc, 1201 Geneva
Founded in 1865 by the Mayor family, the Beau-Rivage is an iconic hotel surrounded by the picturesque setting of Lake Geneva and the Alpine peaks. This landmark hotel has an unmatched charm that has been alive for over 150 years and offers their guests a luxurious and exceptional stay – with a family business touch.
They're more than just a home away from home, with an array of unique dining experiences that change seasonally. During their colder months, you can enjoy an Alpine inspired menu (think traditional fondue) while riding one of their authentic vintage gondolas overlooking Lake Geneva. And during other parts of the year you can expect to be greeted in their restaurant, with a mouth-watering cocktail and cooking demonstrations. Now, the only real conundrum with this is to decide on which season suits you best!
Les Armures
Visit website
Rue du Puits-Saint-Pierre 1, 1204 Genève
Hotel Les Armures is a charming 17th century residence, set in the heart of Geneva. The family run venue blends French architecture with all the necessary comforts for your stay, and offers not only their homely accommodation but also is home to Restaurant Les Armures. An authentic swiss dining experience (yes, that means that there's fondue… you simply can't escape the national cheesy dish), the menu features products of the "Swiss soil while preserving the authenticity of the recipes, to offer you the taste of a refined cuisine."
It's a little more rustic than the Beau-Rivage, so it is ideal for those looking for a comforting atmosphere – where you can put your feet up in a warm and refined space.
The Hamlet
Visit website
Rue Etienne Dumont 12-14, 1204 Geneva
At just ten years old, The Hamlet is the baby of our 'stay' suggestions for Geneva. Starting out as 'The Nest', and run by husband and wife duo Tara and Cristoph, The Hamlet has been a labour of love for the past decade. With the couple slowly adding to and expanding their 'nest' into what it is today.
Drawing on the creative flair of Tara's artist mother, the couple have worked to restore this 18th century townhouse into a thriving community space, featuring a collection of apartments that still retain the original 'feel' of "easy-going intimacy" and "softly spoken luxury" from their first apartment.
Tara and Cristoph provide more than just a place to stay, with intimate knowledge of their town, just by perusing the website you can find a host of humble activities recommended by the duo. "Find yourself watching the world go by over a morning coffee at Ferdinand or sipping a glass of rosé at Bacco" – the love of their city is infectious and their tourist advice is almost worth more than the beautiful accommodation itself.
@thehamletgeneva

@thehamletgeneva
EXPERIENCE
Patek Philippe
Visit website
Rue des Vieux-Grenadiers 7, 1205, Geneva, Switzerland,
Immerse yourself in the art of watchmaking, courtesy of the Patek Philippe museum. A brand owned by the Stern family since 1932, Patex Philippe is one of the oldest watch manufacturers in the world with an uninterrupted watchmaking history since its founding.
Visit the Stern family's 'Temple to watchmaking', located in a restored Art Deco building in the area of Plainpalais, Geneva – for an intricately authentic experience. The museum houses over five centuries of watchmaking history into two important collections: the extraordinary antique collection starting from the 16th century, which includes the earliest watch ever made and the Patek Philippe collection from 1839 onwards. The latter takes you on a journey of over 175 years of manufacturing the world's finest watches and includes the most complicated timepiece ever made, the Caliber 89. Whether you're specifically interested in this art form or not, nevertheless it's well worth the experience of seeing exactly what's involved with a passionate family business and how a legacy can be passed down for nearly 200 years.
@patekphilippe

@patekphilippe