Lifestyle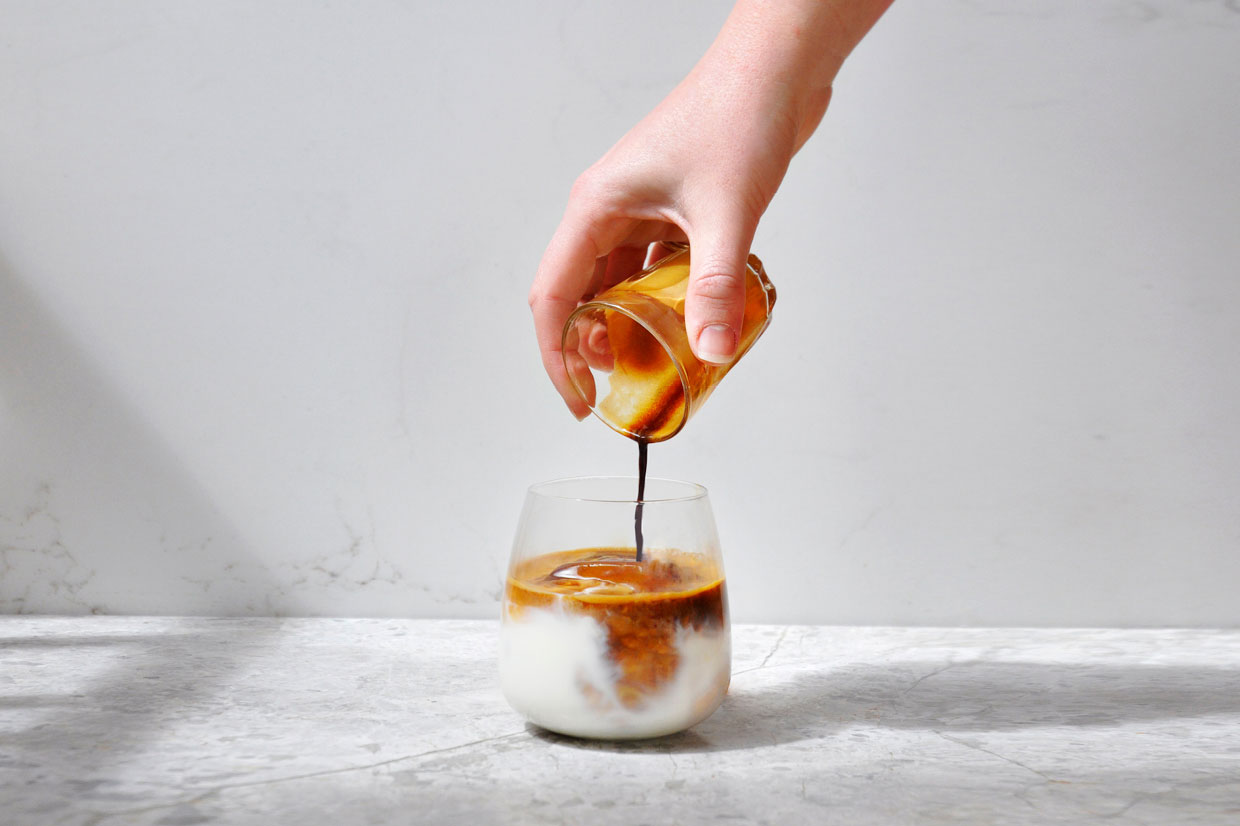 THE FAMILIES SATISFYING OUR CAFFEINE CRAVINGS
Are you a cappuccino or flat white, piccolo or 2 shot, extra hot, oat milk, 1 sugar kind of person? We all have our go-to coffee order and for most of us it forms a morning ritual to kick start the day. The world of coffee is booming and whether we are working in an office or from our makeshift, at-home desk, one thing is constant: our need for caffeine. Some of us simply can't start the day without it! With boutique roasteries popping up all over the world, we decided it was time to highlight some of the family businesses making Monday mornings that bit more bearable.
GRIFFITHS BROS. COFFEE ROASTERS
Griffiths Bros. Coffee Roasters is a business that has spent years perfecting the craft of coffee production – 140 years to be precise. The company was founded by brothers James and John Griffiths in 1879 and though it has changed hands over the years, it remains proudly family owned and operated to this day. Located in Mulgrave, Victoria, brothers-in-law Peter Patisteas and Chris Togias took over 15 years ago and have since been supplying Melbourne cafes with their premium product.
The company has experimented with sourcing from 20 countries around the globe, and to this day they pride themselves on the values of consistently high quality coffee to share with family and friends. They are proud to say that "from sourcing our beans, to our team, right through to the company we keep. Everyone is family."
The boys put a huge emphasis on the roastery being as carbon neutral as possible. In an interview with City Of Monash University they explained "We're doing what we can to reduce carbon emissions at our roastery, finding ways to reuse coffee waste, and using clever minds from inside and outside the industry to tackle supply chain challenges."
For them, this means upcycling coffee husks onsite to produce briquettes, snail pellets and animal litter for local zoos, recycling coffee bags and harvesting water for use in the garden behind the roastery. They have even invested in a beehive to start making their own honey. A business doing their bit for the planet while providing us with our much needed caffeine fix; well done boys!
@griffithsbros

@griffithsbros
BESPOKEN COFFEE ROASTERS
'Bespoken' translates to 'made to individual order; custom made', which is exactly where the husband and wife team behind Bespoken Coffee Roasters hold their values. Established in 2014 in Corvallis, Oregon, they source beans from countries such as Colombia, Costa Rica and Ecuador to find you the perfect blend. In their words: "Tailors employ patience, precision and skill to perfectly fit a garment to their client. We believe coffee deserves the same attention. By accepting that each coffee is inherently unique, we can focus on the characteristics that make it so."
One of the things we love about this company is their authentic family nature and that they are clearly passionate about what they do. Their social feed shows the family in action and makes for an exciting and fun-filled Bespoken family business venture.
Their full range is available on their website, or if you are in the area you can check out one of their stockists – Margin Coffee – where they have been known to hold coffee tasting experiences for the coffee connoisseur. They also have some of the funkiest branding around.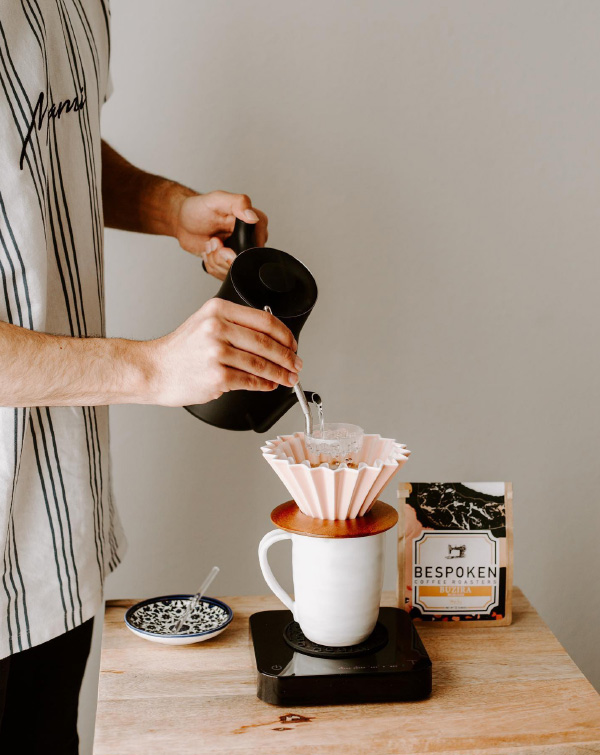 FARA COFFEE
How would you feel knowing every sip of your coffee was helping families access better healthcare, food assistance, educational opportunities and elder care? For us it's a no brainer. Based in Austin, Texas, Fara Coffee is a company on a mission to support the farmers growing their coffee beans. The Fara Foundation was founded by Manny Farahani and Maria Cisne Farahani, as a way of honouring Nicaragua's agrarian heritage and to give back to the country where Maria's family have farmed Arabica beans since 1912. Of every bag of coffee sold, 100% of the profits go back to helping the community.
And the coffee itself? That's simple. "Our coffee is 100% Arabica beans, shade-grown and hand-picked on one of 5 family-owned farms in Matagalpa, Nicaragua. It's roasted in Austin, Texas — and sent to you." They keep the process simple so they can focus on the amazing charity work that the profits generate.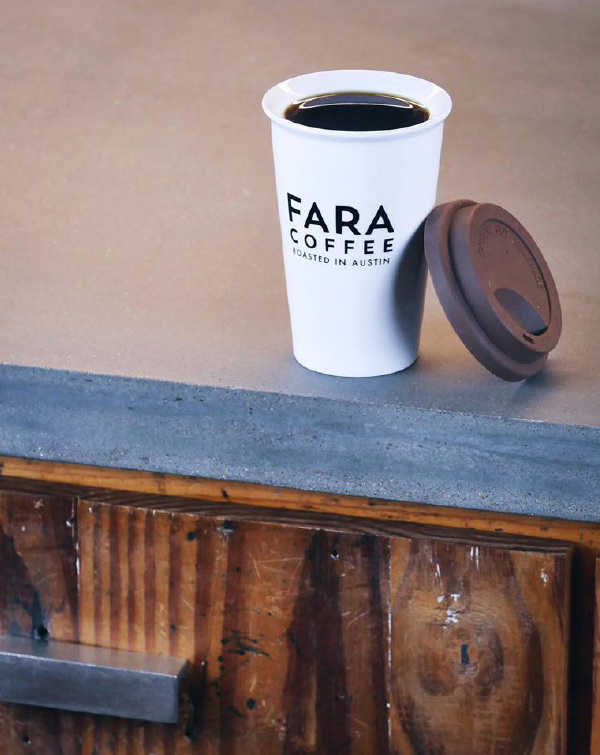 THE CHAI BOX
So far we have marvelled over coffee alone, but it's time to branch out into the other hot drinks becoming increasingly popular; perfect for those looking for a low-caffeine alternative. And what better example than chai tea. The Chai Box is the product of two sisters who have perfectly blended the spice recipe from their mother and generations before them, with Eastern and Western inspiration. Monica Sunny and her sister Nikki grew up in an Indian family; they were drinking chai from the age of two, and by twelve they were blending their own teas.
So what is chai? A spiced tea blend of black tea mixed with strong spices, like cinnamon, cardamom, cloves, ginger and black peppercorns to create a warm and spicy cup. Generally, the recipe for chai can vary from region to region in India as it is enhanced by local flavours and spices, so the sisters have started their range with four signature blends – each reflective of the regional taste. They share "We wanted to create blends that give you the opportunity to get to know these beautiful places and enjoy the local flavours in your cup!"
For this family business, it's all about that quality time spent sharing tea, explaining "chai is and has been an integral part of our everyday lives. Whether it is the first warm cup of chai we dream about having in the morning or sharing it with family and friends while catching up on life, it is our moment and we indulge in it fully."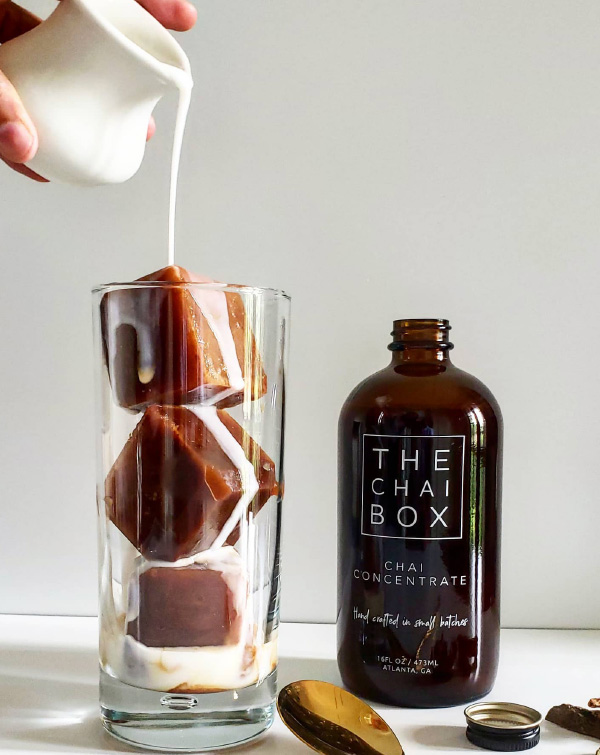 THE MORNING RITUAL
So next time you take a sip of your coffee – whether it be in your favourite family-owned local cafe or brewed in your own home – send some love to the roasters making sure that during these changing times you can rely on that morning cup of coffee.