60 Seconds With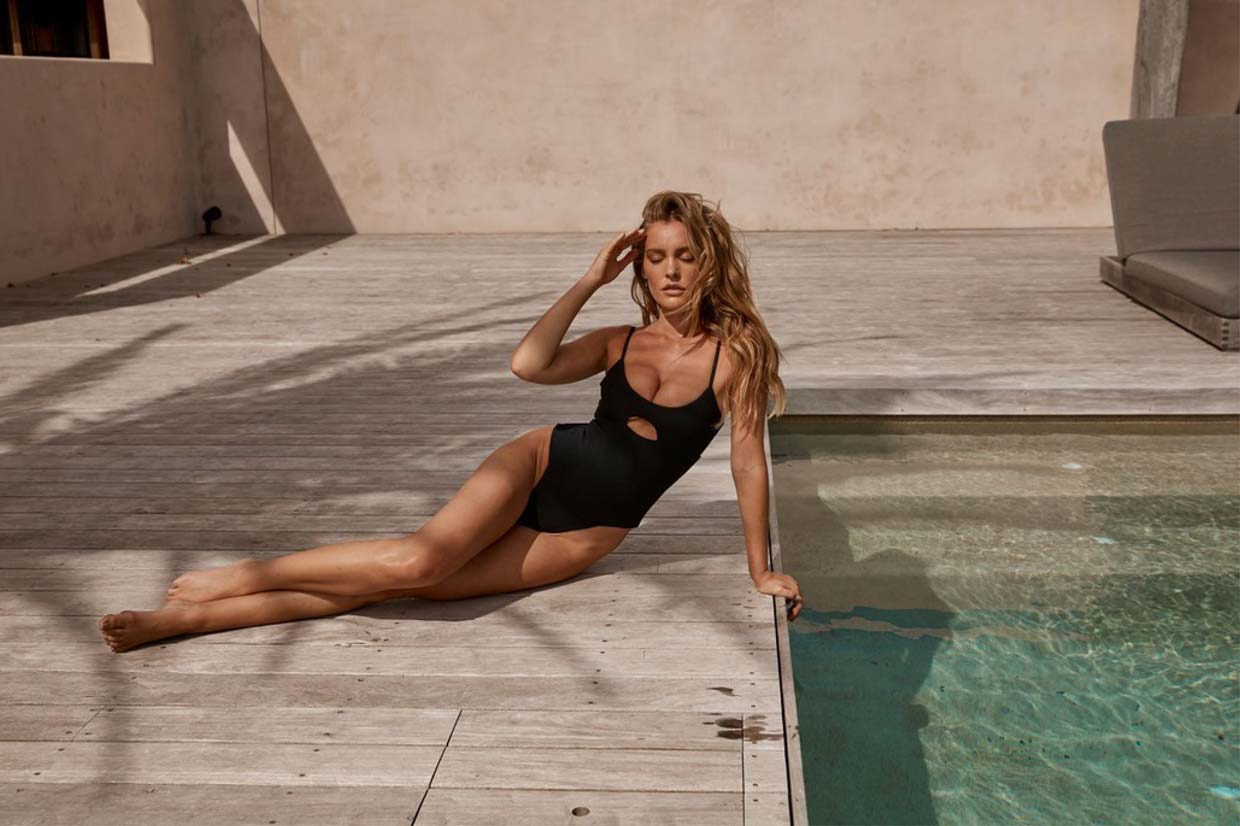 WHY BIGGER ISN'T ALWAYS BETTER — 60 SECONDS WITH SALLY BURGESS OF KOPPER AND ZINK
Luxury swimsuits, designed to compliment and streamline all female forms — that are affordable AND made ethically… 'WHAT, it can't be real!?' Yep, that was our first reaction too. We hear you. But it is, it truly is. Thanks to passionate founder and director, Sally Burgess, we can all adorn our summer bodies with genuinely beautiful pieces of art that won't break the bank, or our planet.
After spending years working in the fast-paced fashion world of New York as a designer, Sally felt her entrepreneurial journey calling and swiftly returned home to begin that adventure on Australian shores. With an initial, self-confessed drive to be part of that 'big business' world and 'leave her mark on the fashion industry', Kopper & Zink (K&Z) went from manufacturing large-scale product for huge overseas clients and has since evolved to become what it is today.
Now based out of Byron Bay, the brand stocks only minimal quantities through their online boutique. Why? An endeavour to become more acquainted with the process of slow fashion resulted in a monumental shift for K&Z. One that so many businesses would shy away from, but something that makes this family business so beautifully unique. In a brave move, not dissimilar to her choice to leave the opportunistic fashion industry of New York for her childhood home and a garage to work out of — Sally took her brand and down-sized it. This is her inspiringly unique family business journey…
WHAT DO YOU BELIEVE IS THE FAMILY BUSINESS ADVANTAGE?

With the family business there is always a knowing that everyone truly cares about the business. My mum and dad have taken the roles of warehouse and logistics manager(s). This was meant to be a temporary three month thing, as I took a much needed break and worked from Byron Bay. After the three months though, I think (and hope) they both actually enjoyed doing it and packing the orders together. Mum has the store room organised to a tee, in a way only a mother could and has the patience of a saint when it comes to managing inventory. Dad is our tech whiz who handles all the distribution paperwork and software, he has always been a business mentor along the way. 

I think one day I asked mum if she wanted me to look into outsourcing these jobs and she said 'no one else will care about this the way I do, because I'm your mum.'
WHAT HAS BEEN THE MOST CHALLENGING TIME WORKING IN A FAMILY BUSINESS?

We are a pretty relaxed family business so I wouldn't say there are too many challenges, aside from when we are all going on a big family holiday or family event — weddings, Christmas etc. Coordinating that and making sure the business can still operate smoothly can be a bit tricky. I think deep down though we all know that family is always the highest priority, so we never miss an occasion where we all need to be together. Sometimes business can wait.
WHAT HAS BEEN THE MOST REWARDING?

The most rewarding thing about the business has been switching to conscious practises in manufacturing. The fashion industry creates so much wasted stock as factories push for higher MOQs (minimum order quantities). As a small business looking at wasted stock and all the plastic packaging used to make me feel sick with guilt, I felt stuck for an alternative way (because eight years ago there weren't as many available options). I considered selling the business at one point because what I didn't realise at that time, is that the business had not progressed and aligned with my unfolding personal values and was lacking meaning. Finally I was able to switch to a manufacturer that honoured smaller minimums, slow fashion processes and who also values environmental conscious packaging and fabric options. This has brought new meaning to the brand and it feels really good!
WHAT'S THE LEGACY YOU WANT TO LEAVE BEHIND?

This is a funny word for me because I don't think I see it as leaving a legacy. I honestly just do it because I love swimwear and I love being able to receive creative inspiration and produce a piece of art for the body that didn't exist before. It feels so natural to me. The most important thing for me is that I'm happy doing it and that it enables me to create a lifestyle that I want to lead, with freedom and choice. The first couple of years I was very caught up in the 'fashion world' and 'big business', 'leaving my mark on the swimwear industry'. But now I think it's just doing something meaningful to me that is most important.
IF YOU COULD GIVE ONE PIECE OF ADVICE FOR BUILDING A BRAND, WHAT WOULD IT BE?

CASH FLOW! It's an ongoing balancing act! But also don't think you need all the fancy bells and whistles for someone to take interest in your product or service. So many businesses are successfully operating from their kitchen table but perceived as much bigger than what they are.
Learn more about Kopper & Zink.