Lifestyle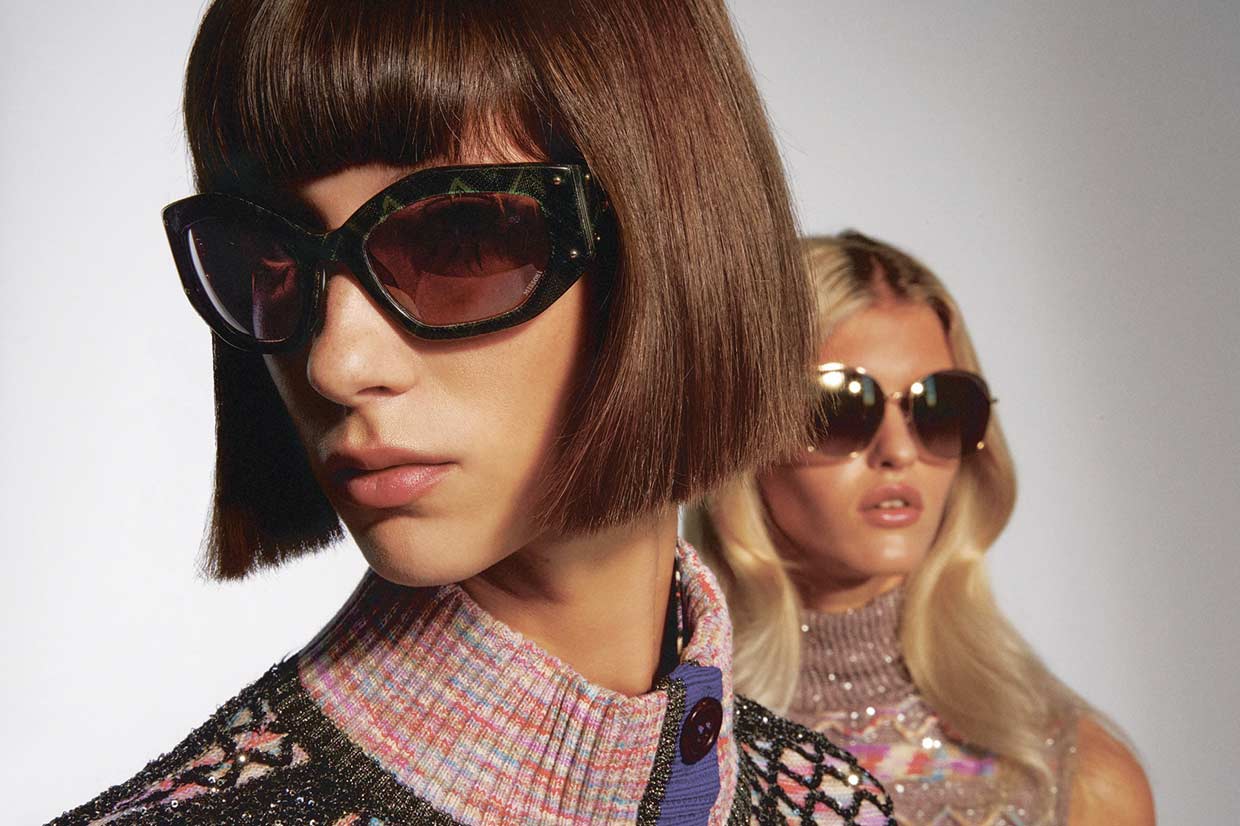 ITALIAN FASHION BEYOND THE CATWALK… THE LUXURY, THE COLOUR, THE SCANDAL
When it comes to fashion, Italy has always been one of the most iconic style hubs the world has to offer. Just hearing someone mention Milan inspires visions of catwalk models, runways and high fashion brands. And there's a reason for this… many of the labels that have pioneered and influenced style trends to be what we see them as today, originated in Italy.
With so many of the greats being family run businesses, we couldn't resist diving a little more deeply into their rich history. And when we began to lift the lid on their journey from humble beginnings to fame and fortune, bold colours, scandalous events and world domination seemed a common thread. So without further delay, here we have — a brief history of Italian fashion.


MISSONI WEAVES A GROUNDBREAKING FUTURE FOR FASHION
"Tied to the aesthetic innovation and technical invention that have always changed the identity of knitwear, Missoni is one of the best known, loved and recognised fashion and design brands in the world."
From the mouths of the Missoni family themselves, you can't really argue with that statement. With their signature bold, sparkled, bright zig zag stripes mixed with a clash of waves and geometric patchwork, you can't miss Missoni.
Created in 1953 by (now) husband and wife team Rosita and Ottavio, Missoni has been at the forefront of cutting edge Italian fashion since its inception. With their three children, Vittorio, Luca and Angela now leading this globally renown brand — you can tell with every skirt, top, dress and jacket, that the ability to create a uniquely harmonious cacophony of patterns and colours has been passed on from generation to generation. Missoni still is, and will always be a pioneer when it comes to the "multicoloured aesthetic."
Rosita and Ottavio wanted their brand to represent bravery in the Italian lifestyle. To encourage people to be their most outgoing and bold version of themselves and to feel proud to be different. And if their unmistakable way of living and dressing isn't clear enough through their patchwork knit style, then their inaugural runway show was certainly a resoundingly clear nod to their brand ethos. With a selection of sheer dresses, the models stormed down that catwalk… braless. That may not seem like an outrageous statement today — but back in 1967 it was quite the scandal.
However, they turned heads for all the right reasons. Kickstarting a new liberation-style trend, and the next season, none other than Yves Saint Laurent was showing a similar sheer collection (nipples and all…). But as we know, people always remember the person who did it first. So from that moment onward, Missoni represented something that seemed unreachable. A demure medium (knitwear) previously associated with your grandmother's closet, became this uber cool fabric that Missoni totally transformed into sexy, confident and chic. Proving that with a little Italian flare, anything could become iconic.
A few years later the brand ventured across oceans to debut in a highly commercial and notoriously difficult market to crack. The United States. And… they loved Missoni. Their collection was quickly picked up by fashion houses from all over the country and featured in high-rotation publications like Vogue, before becoming the international epitome of "cool-girl 20s fashion."
VERSACE, VERSACE, VERSECE
When you think of Atelier Versace, most think luxury, glitz and glamour. However there's a darker side to this global brand that to this day remains a taboo discussion point. Founded in 1978 in Milan by Gianni Versace, the company is now headed up by the show-stoppingly recognisable, Donatella. As the founder's sister, Donatella has been attributed with the illusive title of 'Gianni's muse' over the years. So when he was shot outside his Miami beach home in 1997, there was no question that she would be his successor.
Although much conspiracy surrounds the "execution style death" of Gianni Versace, Donatella wasted no time or energy allowing media fuelled theories to get in the way of continuing her brother's legacy. Just one year after his passing, as the new leader of this iconic brand, Donatella put together her first haute couture show at the Hotel Ritz Paris. A runway was built over the pool as her brother had done in previous years — this was a representation of his presence that would forever remain ingrained within the fabric of the company style and ethos. It took some time however for Donatella to find her own personal stamp within the brand, but after a few years of unstable management — the new head of Atelier Versace began to infiltrate the brand's image with a strong feminine proposition.
Following this, she designed 'that infamous' plunging jungle print dress for Jennifer Lopez to wear to the Grammys in 2000 before going on to continue her brother's work with branded hotels. Donatella designed the Palazzo Versace Australia resort on the Gold Coast, which opened in the same year (2000) and followed that up with the Palazzo Versace Dubai (to accompany the original Palazzo Versace Dubai hotel designed by Gianni).
Now as much of a brand herself as Versace, Donatella continues to head this business with a strong female energy. While maintaining the Versace reputation of "Italian luxury".
@Versace

@Versace
FURLA LEADS THE WAY…
First established in 1927, by the Furlanetto family in Bologna, their vision for the brand was (and still is) to represent a "contemporary Italian lifestyle". Now entering its 93rd year, with each generation this family have devoted their lives to the growth of this brand. And although products may diversify and buyers' climates may change, one thing that is unshakably constant for Furla is their dedication to Italian craftsmanship. This authenticity for their product shines through everything they do — even their headquarters remain in their originating town of Bologna and each Furla piece is, and always will be, traditionally made by artisans and experts of the leather goods trade.
However, just because the heart of Furla resides in Italy, certainly doesn't mean they don't have sights set beyond that. When the founding father's children joined him in the company in 1980, their youthful energy helped to take this high-class brand from the shores of Bologna to Japan, Spain, the UK, Germany and mainland China. Fast forward to today and the brand's current CEO, Alberto Camerlengo works tirelessly to sustain the rich Italian history of the brand, while keeping up with the demands of their evolving and increasingly widespread, global consumer. And, with the 'made in Italy' stamp still on every Furla accessory, the love and fascination for the brand continues to thrive throughout all the consumer regions. Afterall, Italy is the home of beauty and the cradle for periods like the Renaissance. Which is why that 'made in Italy' stamp carries with it so much weight and prestige.
IT'S AN ITALIAN THING
While the roads to the top seem vastly different for all these brands, the one common thread is that through all their evolutions and changes, they maintain that sense of what they think the "Italian life" represents. For Furla, it's the "contemporary Italian lifestyle", Missoni is reflective of the bold and brave confidence that 'being Italian' brings with it and Versace is pure, unadulterated luxury. Every piece they create oozes these takes on their native land, and that's perhaps why they're so successful. They're proud of their origin and through their product, they share it with the world. And, we're pretty happy to receive it! Who doesn't want to own a little piece of Italy in their closet?