The Business of Family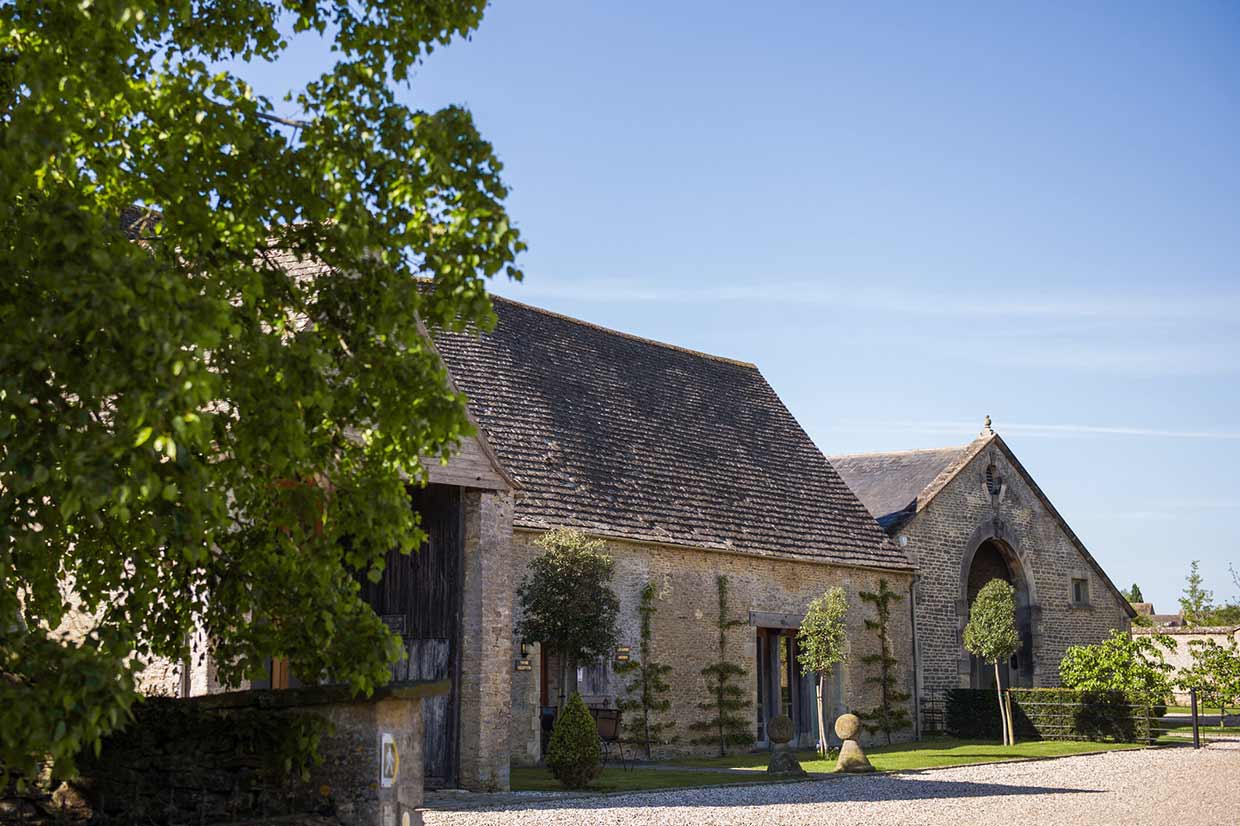 DISCOVER THE VILLAGE WITHIN A VILLAGE, WITH NATURE AND ENTERTAINING AT ITS HEART
There's nothing as quaint as the English countryside. The lush green fields, cosy thatched cottages and historic architecture make it the ideal getaway for some R&R. Caryn Hibbert – founder of Thyme – and her family set about transforming her estate in the Cotswolds into a place to be shared, nature appreciated and for all of us to reconnect with the land and seasons. It's a unique venture, as they've created their own self-standing village, and sense of community within it.
HOW IT ALL BEGAN
The Southrop Manor Estate dates back to Roman times. With a rich history in French national ownership followed by a time as a monastery, Caryn and Jerry Hibbert moved to the manor in 2002 and over a short time acquired the derelict farm building surrounding the property.
Caryn saw the agricultural building lying dark and unloved and knew she had to breathe new life into the estate. She sought the help of her father, Michael Bertioli – a physicist and engineer – and combining their passions in architecture, conservation and design they started renovations.
Caryn and Michael took things slow, believing that sustainability was paramount in the conservation process. They decided to let the restoration process take time and be well considered at every stage. It paid off – every beam, wooden floorboard and fireplace is beautifully restored. It feels like you're stepping into a moment of history, but with all the modern features and luxury touches you'd hope for.


A VILLAGE WITHIN A VILLAGE
As soon as you step into the Thyme grounds, there's everything you need for a country escape; that includes "the Ox Barn restaurant, the Baa Bar, the Swan pub, Cookery School, Meadow Spa, boutiques, and the Tithe Barn event and exhibition space". Their estate of 31 bedrooms are spread across a mixture of houses and cottages; each room is individually designed "with colours inspired by their botanical names and graced with carefully sourced antique pieces".
BRINGING THE FAMILY TOGETHER
Thyme is family owned and run, led by Caryn, her eldest son Charlie and daughter, Camilla (Milly). 
Charlie Hibbert heads up the food division. Growing up in a family of enthusiastic hosts and entertainers, Charlie loved being in the kitchen. After a short stint as a code writer, he returned home and joined the family business. The restaurants are an opportunity to "stroll through the seasons" and along with his team of chefs and gardeners, he uses his menu to tell a story of the farm. The fruit, veg and herbs are grown onsite in the carefully managed kitchen garden; everything is locally and sustainably sourced.
And there's more, Bertioli by Thyme is their sibling brand, run by the mother-daughter duo, Caryn and Milly Hibbert. Milly gained experience in design, visual merchandising and marketing in the UK and overseas before coming home to her roots. Again inspired by nature, their homewares, clothing and bathing range is just another way that they've expanded the Thyme brand whilst staying true to their core values.
THE FAMILY BUSINESS MINDSET
Caryn started with a few derelict barns and enthusiasm for connecting with nature. From renovating the properties to opening restaurants, spas and boutiques, they're now in a position where they can live and breathe their values through every facet of the business. They're a talented family who've created an expansive business through passions and by each bringing their individual skill set to the table… and we love it.
Learn more about Thyme.