Lifestyle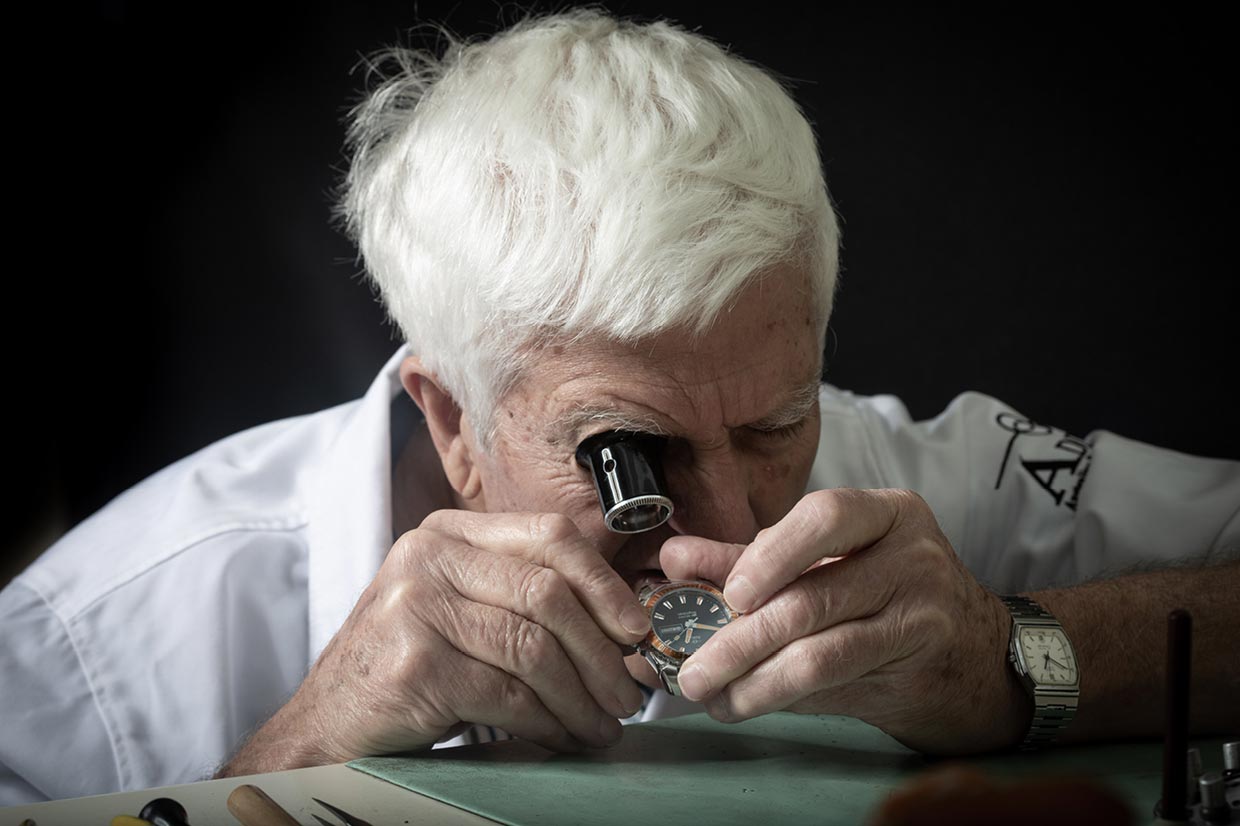 ADINA WATCHES SHARES THEIR FAMILY HISTORY OF WATCHMAKING
Father and son business Adina Watches handcrafts premium watches in Brisbane, which are sold across the globe. Here, we speak to Bob Menzies about the history of the brand, how his father got him started on his watchmaking journey, and how he welcomed his son Grant into the business.


TELL US ABOUT ADINA. WHERE DID THE IDEA COME FROM?
The original idea for Adina evolved into a reality in 1971, with a friend of mine who was an importer. The idea was to import watches from Switzerland and have our brand (which was then called ROLMA) stamped on the dial.
But that idea changed pretty quickly. On the way to Switzerland for the first time I stopped in Bangkok at a factory that made presentation boxes. It turned out they also made high-quality watch cases and dials. Their sales manager then put me in contact with a Swiss movement and hand factory and rest as they say, is history.
Of course, we were now manufacturing, not just importing. So that changed the partnership quite dramatically. I was doing all the heavy lifting and after two years we decided to stop working together. It almost broke me before I had really had the chance to get going.
At the same time my wife and I started our family; Grant was born in 1971 and our daughter Fiona in 1975.


WHAT IS IT THAT MADE YOU CHOOSE WATCHMAKING?
Great question! I didn't choose watchmaking, it was chosen for me. My father Archie worked in the jewellery trade as well, and had lots of connections. When I finished junior (grade 10) he walked into the watchmaker's shop (John Langford-Ely Watchmaker now Langford's in Brisbane) outside his office and asked his mate to give me a job. That was how it was done in those days.
@adina_watches

@adina_watches
WAS THE PLAN ALWAYS FOR GRANT TO JOIN THE BUSINESS?
There was never any real thought about Grant joining me in the business. I was just too busy trying to keep the company afloat.
Through his school years he would always help during the school holidays which gave me a small indication that he might be interested. But when he set off on his own path I was genuinely excited for him.
He ended up here in 1995, initially as sales rep which was perfect for him. He loved the travelling. It was at a time when there were many sons and daughters joining their family jeweller shops, which he was able to relate to as well.
WHAT ARE THE BEST AND WORST PARTS OF BEING A FAMILY BUSINESS?
The best thing about being a being a family business is being able to share the success of the business not only our entire staff but with my son as well. It makes it all the more satisfying.
In terms of challenges, I would say that every business has its challenges. None more so than in the manufacturing and retail sector, especially at the moment.
Being a family business there is of course an extra dynamic. We are a father and son who are both extremely passionate about what we do, but we don't always agree. This can cause angst between us and has on occasion even divided the team; half with him, half with me.
But we always get back on track when we see that we want the same thing – for a person to buy one of our watches and have an incredible experience. End of story.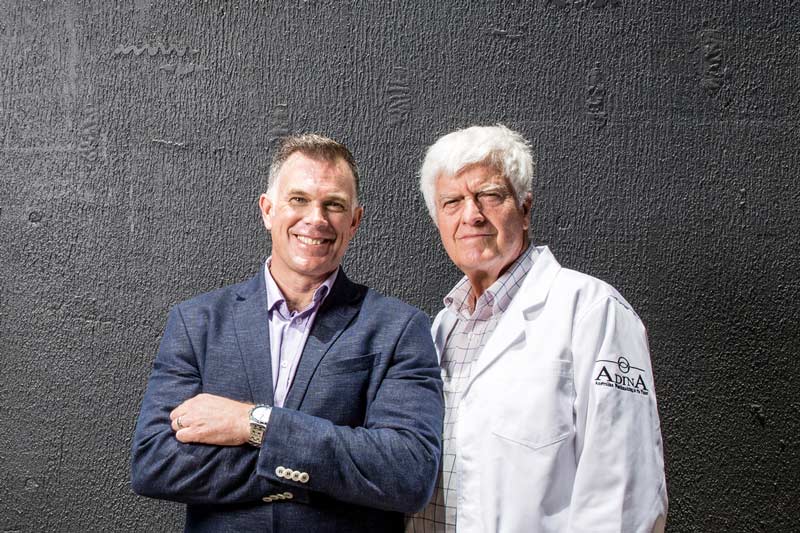 WHAT ONE PIECE OF ADVICE WOULD YOU GIVE TO OTHER FAMILY BUSINESSES?
Grant always says to me we need to have more honest conversations around the direction of the business and he is right. We are both so busy doing what we do we often lose sight of what we are doing it all for, so my piece of advice would be to make more time for this.


WHAT MAKES ADINA DIFFERENT AND WHAT'S IN STORE FOR ADINA'S FUTURE?
What makes us different is that we do the production of our complete Adina watches here in Brisbane. We outsource all over the world to premium component makers. We then bring each of the completed components to our factory here in Brisbane and combine them by hand with meticulous care and attention. It means that we create watches that we are proud of.
In terms of our ultimate aim, it's simple. To be an iconic Australian brand that resonates with all Australians like QANTAS and Vegemite.