60 Seconds With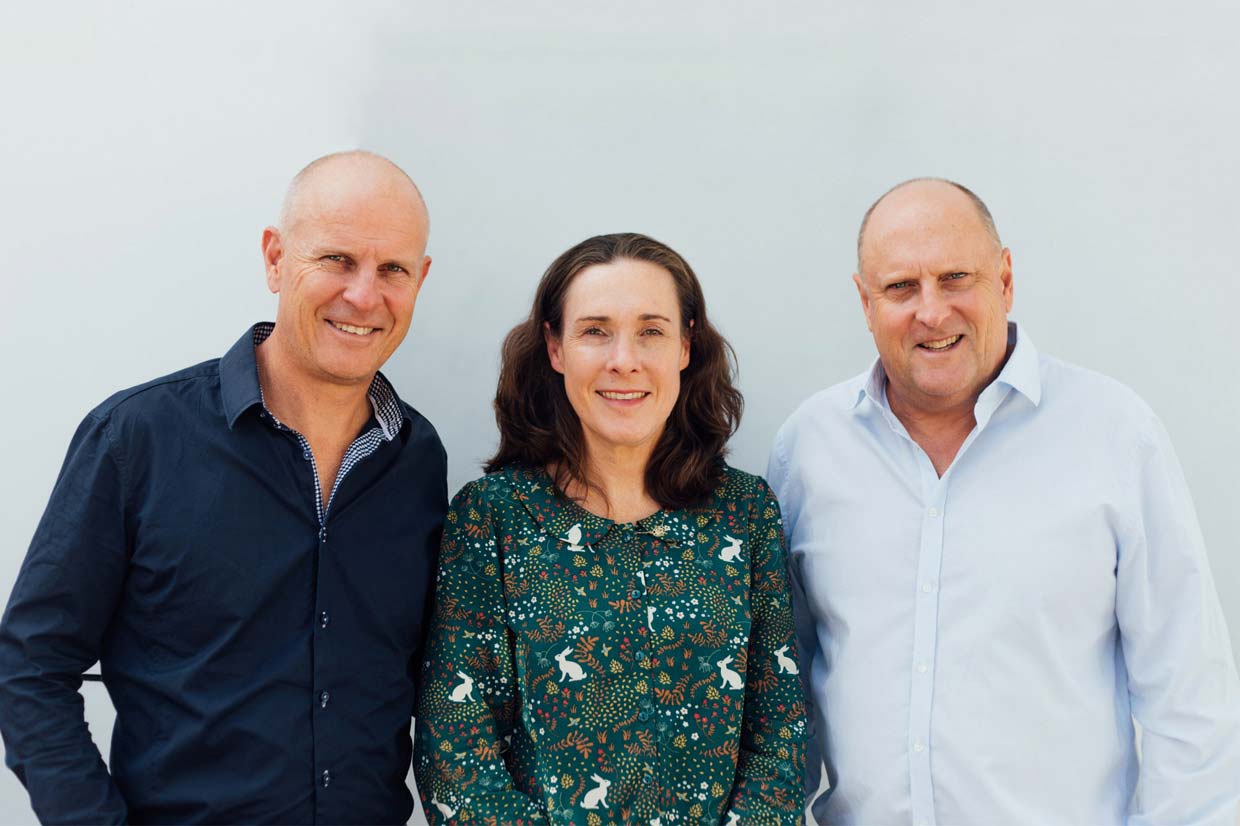 AN EXTRA GLITTERY EXPERIENCE – 60 SECONDS WITH TIM, MIKE AND SAL
Now entering their fifth generation as an experiential-based business, Chas Clarkson are all about making people happy. When you head out to do your Christmas shopping and feel that sense of cheer brought on by the twinkling lighting display in your local Westfield — that's all thanks to these guys. Or when you bring your family to a community carolling event, adorned with dazzling decorations, again — that's courtesy of the Clarksons. It's a niche they've comfortably nestled into after 125 years of business, but they didn't start out in this specific space. Back in 1900, the business specialised in ticket-writing and point of sale. However, as a robust family business, they gravitated towards Christmas Concepts (a division launched by fourth generation family member, Tim) as the scope of their original offerings diminished within the market. They found a space they could truly own, and they've been owning it ever since.

WHAT DO YOU BELIEVE IS THE FAMILY BUSINESS ADVANTAGE?

To be able to be responsive to an evolving marketplace, to have the capacity to change and grow with it. Because with a family business, that idea of longevity is at the forefront of strategy and is more important than short term gain. We look at the future because we have a vested interest in what we can provide not only for the business but also for our future generations of family.
WHAT HAS BEEN THE MOST CHALLENGING TIME WORKING IN A FAMILY BUSINESS?

We all wear a lot of different hats, despite our delegated roles. A lot of large corporations have the resources for segregated teams, they have an HR person, an IT person etc. As a family business we all share the load with these roles. We do the best we can and lean on each other for support.
Also, just the passion behind it and the intertwined nature of a family business with your home life. There's no 'off' button. You're always thinking about the business, even when you've clocked off for the day or gone on a holiday!
WHAT HAS BEEN THE MOST REWARDING?

Celebrating our 125th anniversary with our clients and amazing team. Working with so many loyal clients on bespoke projects and receiving tangible results with our customers. Our family success is very much attributed to our team who help deliver magical experiences all over Australia and New Zealand.
WHAT'S THE LEGACY YOU WANT TO LEAVE BEHIND?

We've benefited from having a business coach for the last five years, and he's brought a fair bit of structure and forward thinking to the business. Our biggest goal is to be the global leader in delivery experiences that create joy, and drive community engagement. So that's the future. We want to expand our business and do other things outside of Australia and New Zealand to be delivering those experiences to satisfied customers.

That's on the business side and then on the family side, I think we all hope that it will influence the next generation. Our fifth generation have already been working casually in the business here and there. Over the years, there's been a bit of an unwritten rule that says you have to go out and get some education and experience before joining the family business, but I think our hope is that this will provide an opportunity for personal growth and then an inspiration for those later generations to join the business.
IF YOU COULD GIVE ONE PIECE OF ADVICE FOR BUILDING A BRAND, WHAT WOULD IT BE?

Don't lose sight of what the market and the customer are asking of you. It's really easy to get caught up in your specific product or service, but if the times change around you — you have to be willing to change with them, and evolve your brand message accordingly.
Learn more about Chas Clarkson.