City Guides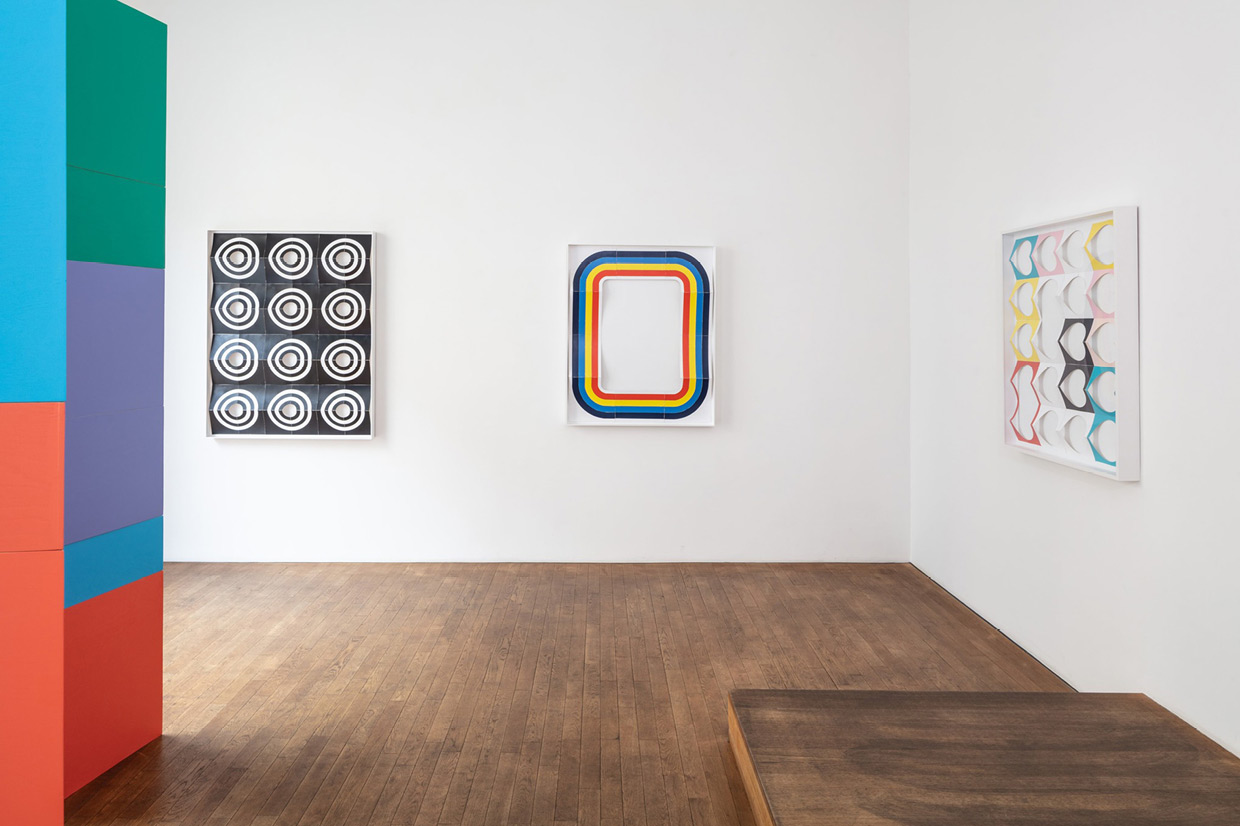 BERLIN CITY GUIDE – FAMILY BUSINESS STYLE
Over the past months we have seen Europe return to a state of semi-normality, as borders reopen for travel, and cafes, shops and hotels begin to welcome guests back. Many Europeans have begun planning for their next city break, and Berlin has opened their borders for unrestricted travel from low-COVID countries such as Australia, Canada and Turkey. So we thought it was the perfect chance to check out this artistic city.
We will be sipping coffee whilst enjoying decadent cakes, shopping for fine watches and lovely crafted childrenswear, and checking out art in this cultured capital. And after a busy day exploring all Berlin has to offer, we selected some of the best hotels to rest your weary head.
EAT & SIP
Poplus Coffee
Visit website
Maybachufer 20, 12047 Berlin
You've woken up ready for a day exploring, but before you get started there is one morning ritual you need – coffee. We can all agree that hotel coffee often leaves a lot to be desired, so we suggest a morning trip to Poplus Coffee be your first stop. Founded in 2015 by Sari and Henrik Haavisto, this family business has strong Nordic roots and as a business "thrives to establish a coffee supply chain that creates value to everyone involved in the process". They like to be experimental with their coffees, so source beans from all over the world to create "innovations, untypical flavours, rare varieties and exceptional quality".
Dudu Berlin
Visit website
Bleibtreustraße 31, 10707 Berlin, Germany
The Dudu family opened their restaurant in 2008 and it quickly rose to fame for its "extravagant sushi dishes alongside a typical, traditional cuisine". With the family originally from Vietnam, they love to bring influences from their home country and fuse these flavours with Japanese and Latin American influences to create dishes that are guaranteed to kick your taste buds into gear. This restaurant is not scared of experimenting with cuisines and has been so popular they have compiled their much loved recipes into a Dudu cookbook. Though Dudu Mitte is still closed, Dudu 31 is ready to take customers. But book fast, their spaces are limited!
Estelle
Visit website
Kopenhagener Str. 12A, 10437 Berlin
Estelle are the new kids on the block, but don't let that fool you. This family-owned restaurant produces some of the freshest and tastiest Italian cuisine in the Northern Prenzlauer Berg area from their traditional wood fired oven. Setting up business in these times couldn't have been easy, so we think they are well worth our support. And who's saying no when there is a pizza involved?
Dilekerei
Visit website
Eulerstrasse 11b – 13357 Berlin
Now something for the sweet tooth. Dilekerei bakes some of the tastiest cakes, pies and tarts you can find in Berlin; and not to mention, some of the most beautiful! From macarons to tarts, strawberry sponges to wedding cakes, Dilek – the founder of the business – creates true cake artistry. The cafe is currently open during limited hours for takeaway only, so why not organise a picnic in one of the city's many parks and grab some pastries for the spread. If you are local to the area, the venue is open for private events and business occasions in their rustic and charming surroundings, or let Dilek cater your next party with a takeaway celebration cake that is sure to impress.
@estelle_dining

@dilekerei
SHOP
Rausch
Visit website
Rausch Schokoladenhaus, Charlottenstraße 60, 10117 Berlin
For a family business to survive past the third generation is something to celebrate, which means the Rausch family – now in their fifth generation – must be on to a winning recipe for success. And when talking about recipes, it just so happens theirs lies in chocolate. Their wonderland of sweet treats features the longest chocolate bar in the world, where you can combine every flavour imaginable, from "butter caramel fleur de sel, waffle nougat, cherry marzipan" and more, to create a box of your favourites – and maybe something new – to take home with you. Though to be honest, the box wouldn't make it home if it was in our hands!
Fein Und Ripp
Visit website
Kastanienallee 91/92, 10435 Berlin | Prenzlauer Berg
Fein Und Ripp is a vintage clothing story with a beginning so unusual, we will let the boys behind the brand tell it themselves. "In a disused factory on the Swabian Alb, countless textiles rested for decades in a deep slumber. All unworn, originally packaged and forgotten. When we walked through this same factory in 2008 and rummaged through 80-year-old cardboard boxes with wide eyes, we realized pretty quickly that we had stumbled upon a treasure." From that discovery of the soon-to-be stock, Joachim, Marlon & Aljoscha opened the store in 2010 and have since been selling wears from across the decades to much success.
Bucherer
Visit website
Friedrichstrasse 176-179, 10117 Berlin
It is no secret that Switzerland produces some of the finest watches in the world, and since 1888 Bucherer has been at the forefront of the industry. Founded by husband and wife team Carl-Friedrich and Luise Bucherer, the company has grown to be the "leading and biggest watch retailer in the world". They also stock a Certified Pre-Owned portfolio of watches, to bring you both a signature collection and some pre-loved gems, along with a selection of fine jewellery. The CPO range changes weekly in the Friedrichstrasse boutique, so it's always worth a visit to see what new watches are in store. The Bucherer tagline is 'yours to be continued.', which is where their passion for pre-owned and restored watches comes in. "Every single one of these watches has a story and is waiting for a new owner to continue it."
Young And Brave
Shop online
One of the things that gets us excited about motherhood is the ability to style the baby in the cutest and most unusual outfits around. Think tiger boots, koala purses and hedgehog backpacks – think Young And Brave. This online retail store stocks a range of fun and quirky looks for your little one that combine "something pretty, functional, exciting, funny. For products that make our everyday life a little bit nicer." Did we mention the Hedgehog backpacks?
@rauschberlin

@fein_und_ripp

@youngandbrave.ch
STAY
Gulsmeden Hotels
Visit website
Lulu Guldsmeden – Potsdamer Straße 67, 10785 Berlin
Lulu is a relatively new offering to Berlin, however the Gulsmeden name is huge in the family-operated hotel world, thanks to their playful branding, stylish rooms and ability to combine 'stay' and 'play' with their rooftop bars and hospitality offerings. Lulu Guldsmeden is no different.
Located in a beautifully renovated 1850s building, the hotel features 81 rooms and 6 Lulu Suites, many of which have up to 4 metre high ceilings and most featuring the signature Guldsmeden four-poster beds. There is also a stylish onsite bar and courtyard to relax after a busy day in the city.
Hotel Stadtbad Oderberger
Visit website
Hotel Stadtbad Oderberger, Oderberger Str. 57, 10435 Berlin
The Stadtbad Oderberger was built as a bathhouse for the residents of Berlin back in 1898. After its closure in 1986 it stood closed for years, until Barbara Jaeschke acquired the property and began the massive renovations to transform it into the Hotel Stadtbad Oderberger you see today. Barbara and her daughter, Verena, run the boutique hotel which features 70 rooms, an onsite restaurant and bar, and the historic 20m pool, which ingeniously transforms into an extravagant events space when not open to the public. They currently open two days a week for swimming, then the "floor is covered with a protective covering so you can literally dance on the water."
Michelberger Hotel
Visit website
Warschauer Str. 39–40, 10243 Berlin
This is one for the creatives among us. Just a peruse of their website brings you a sensory overload of colour, which sets the theme of creative discovery at the Michelberger Hotel. Each room is individually designed to maximise space for one, two or the whole family. Our personal favourite being the 'tape', which features a ladder taking you to a mezzanine level bedroom, a cosy window seat and plenty of space for the whole family. They also host regular events and concerts from their courtyard and wine bar.
Titanic Hotels
Visit website
Chausseestraße 30, 10115 Berlin, Germany
Titanic hotels is a giant in the hospitality industry. Their Berlin accommodation boasts modern and bright rooms, an onsite bar and restaurant and (our favourite addition) — a fully equipped sports and wellness centre, with large daylight in-door pool, sauna, steam bath and an oriental hamam. The hotel is conveniently located right in the hub of Berlin's "most creative neighbourhood Hackescher Market full of vibrant culture, cutting-edge architecture, fabulous food, intense parties and tangible history".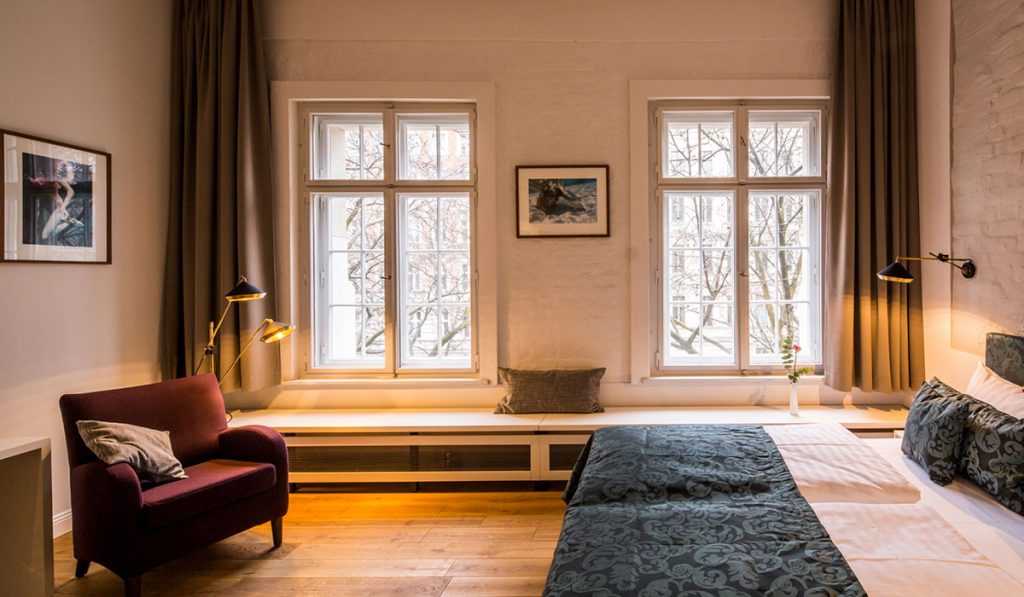 EXPERIENCE
Kuckei + Kuckei
Visit website
Linienstraße 158, 10115 Berlin
Berlin is one of those cities that draws up images of cool underground bars, rich history and thriving artistic culture, so it seemed like an art gallery was the perfect place to start. Kuckei + Kuckei is an Urban, family-owned gallery run by Ben and Hannes Kuckei. Since 1993 they have hosted group and solo exhibitions by contemporary artists and are open during select times to get your culture fix (from a COVID safe distance, of course).
Ritter Sport
Visit website
Bunte SchokoWelt Berlin Französische Straße 24 10117 Berlin
With over 1000 square metres of chocolatey space set over three levels, Ritter Sport has taken chocolate tasting to the next level. This Willy Wonka style experience allows you to shop the entire range – including special edition and limited release items – as well as creating your own signature bar from a selection of 20 ingredients. If coming in a group, make it a private affair and book a 'ChocoWorkshop' to create your own bar to take home. Be prepared to leave the store with pockets and bellies full of cocoa delights.
Goldhahn und Sampson
Visit website
Dunckerstraße 9, 10437 Berlin-Prenzlauer Berg
Wilmersdorfer Str. 102-10310629 Berlin-Charlottenburg
Following on the food theme, comes Goldhahn und Sampson; a delicatessen, wine store, cookbook stockist and cooking school that is sure to have you creating gastronomical delights. Andreas and Sascha (the founders) have dedicated their business to their partners – naming the shop after their family names.

Though their in-person cooking classes are currently closed due to restrictions, they have taken their offerings online and have weekly classes in both German and English on a range of cuisines, such as 'Journey To Jerusalem', Vietnamese rice paper roll masterclasses and even wine tastings with their sommelier. They also have an online store stocking spreads, pickles and snacks to fill your pantry pre-class, or to cater your next dinner party.

Lempertz
Visit website
Kunsthaus Lempertz, Poststr. 21-22, 10178 Berlin
You could go to one of the many tourist shops and pick up a trinket of your time in Berlin, but we suggest trying something a little different. Lempertz auction house has been running for over 30 years and has established a firm standing amongst the art world. They stock a selection from fine to modern art, jewellery and books, so why not take a bid? Berlin itself is a hub for artists, with over 400 galleries and an annual Gallery Weekend to celebrate all things art.
@kuckeiandkuckei

@kuckeiandkuckei