Things We Love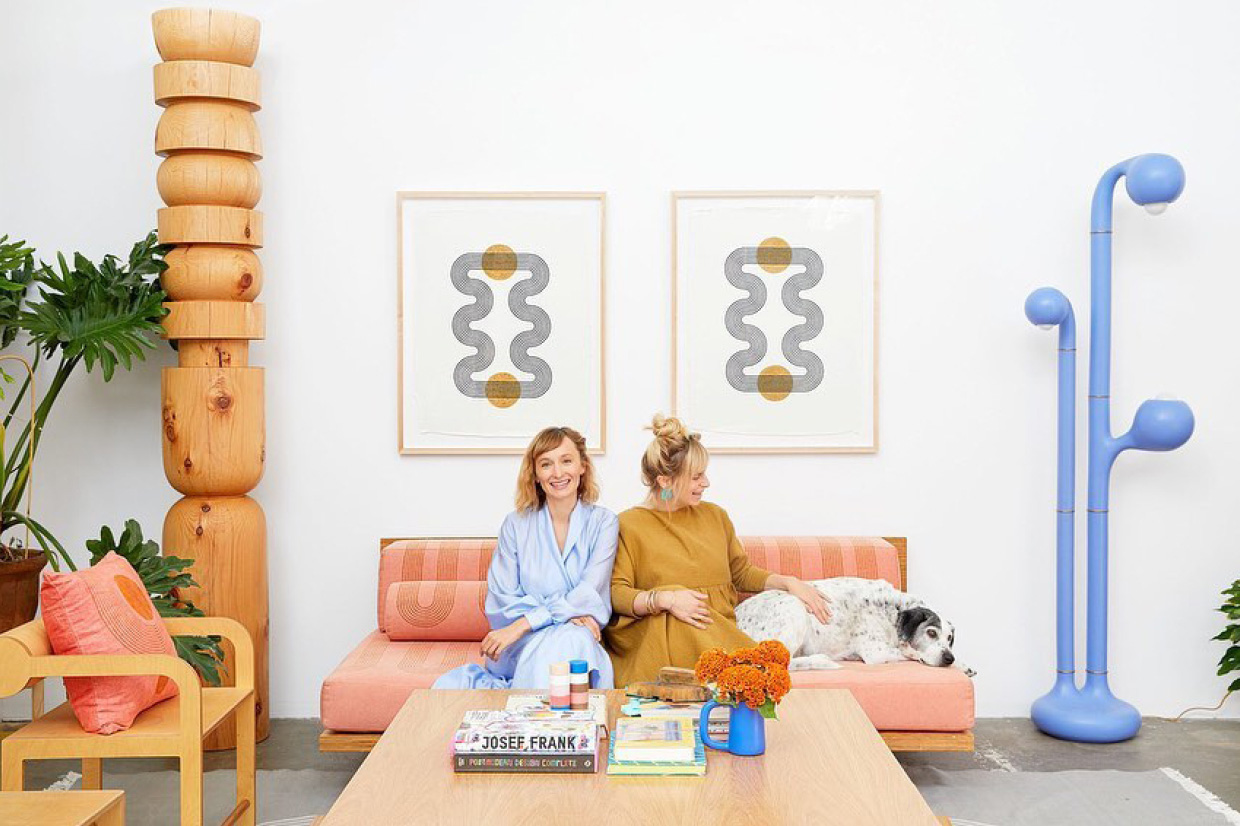 BLOCK SHOP TEXTILES
Here at Brands Of Kin we find ourselves in awe of family businesses who not only look good, but do good. For this reason, we couldn't pass up the chance to feature Block Shop Textiles – the Los Angeles based textile company creating artistic prints while helping communities in Jaipur, India to access better healthcare.


THE FOUNDING SISTERS
Hopie and Lily Stockman are the sisters behind the brand. Their story starts in 2010, when Lily took a painting apprenticeship in Jaipur, India following her Harvard degree. Inspired by the fabrics and architecture of the city, Lily focused her attention on natural dyes and traditional method block printing. A mutual connection introduced her to Viju, a fifth-generation printer, and it wasn't long before they were collaborating with block prints. With Lily desperate to share Viju's skills passed down through generations, Hopie travelled to India and – in an interview with Mercedes-Benz – shared that she "fell in love with the ancient printing technique and Viju's wonderful family".
Hopie's studies took her to Brown University studying English Literature and painting, followed by a business related degree at Harvard University. She wanted to be able to learn "building blocks for running a socially responsible business". Jump to today and she is the business operations and textile designer in their Los Angeles studio, as well as being part of the company's healthcare initiative in Bagru; the hometown of Viji and family.
@blockshoptextiles

@blockshoptextiles
GIVING BACK THROUGH HEALTHCARE
Hopie and Lily have a set of values inspiring to anyone in business. They believe in "small-scale production, fair wages for workers, and healthy working conditions" plain and simple. In an effort to improve the living conditions for staff and their families, the girls invest 5% of their profits each year into their community health and empowerment programs. These started as bringing in eye doctors, dentists, and general practitioners before moving on to the issue of clean drinking water; installing water tanks and filters in the homes of all families they work with. Today, their 5% "sponsors the Bagru Women's Support Group, where each month's meeting tackles educational topics ranging from nutrition to financial management."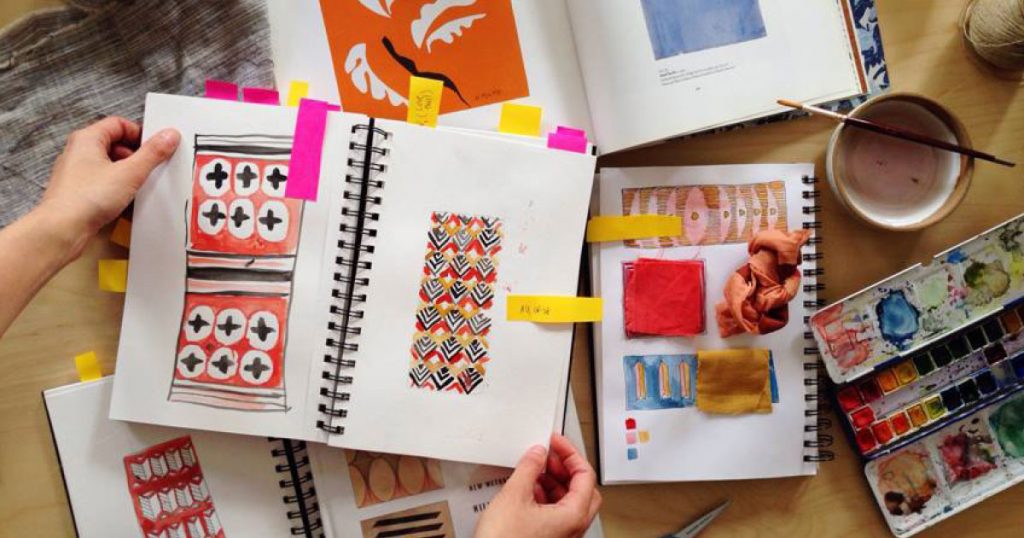 FROM A SMALL COLLECTION TO AN INTERNATIONAL BRAND
Starting with a small collection of scarves in 2013, they quickly amassed a huge following for their geometric, Bauhaus-inspired designs. They have grown to an internationally known textile business featured in the likes of The New York Times Style Magazine, Vogue Magazine, as well as collaborating on works with Airbnb.
Their range includes scarves, pillows, kantha quilts, hand-woven dhurries, and woodblock prints on handmade paper, with a new bedding collection as the most recent expansion. Their self named "secret shop" is hidden away in the streets of Los Angeles. Stepping inside the studio is a feast for the senses, with bold prints and bright colours from floor to ceiling. Although having this colourful LA haven, the sisters admit they love their time overseas, "the best two months out of the year are the ones we spend with our team in India, researching techniques and materials, prototyping new designs, and expanding community healthcare initiatives."
From a study trip to India, to ten years later having a booming textile business and global success, there is much to be inspired by. Lily and Hopie's passion for their international team, and their local community, is a powerful reminder that purpose and profit can co-exist.
@blockshoptextiles

@blockshoptextiles