City Guides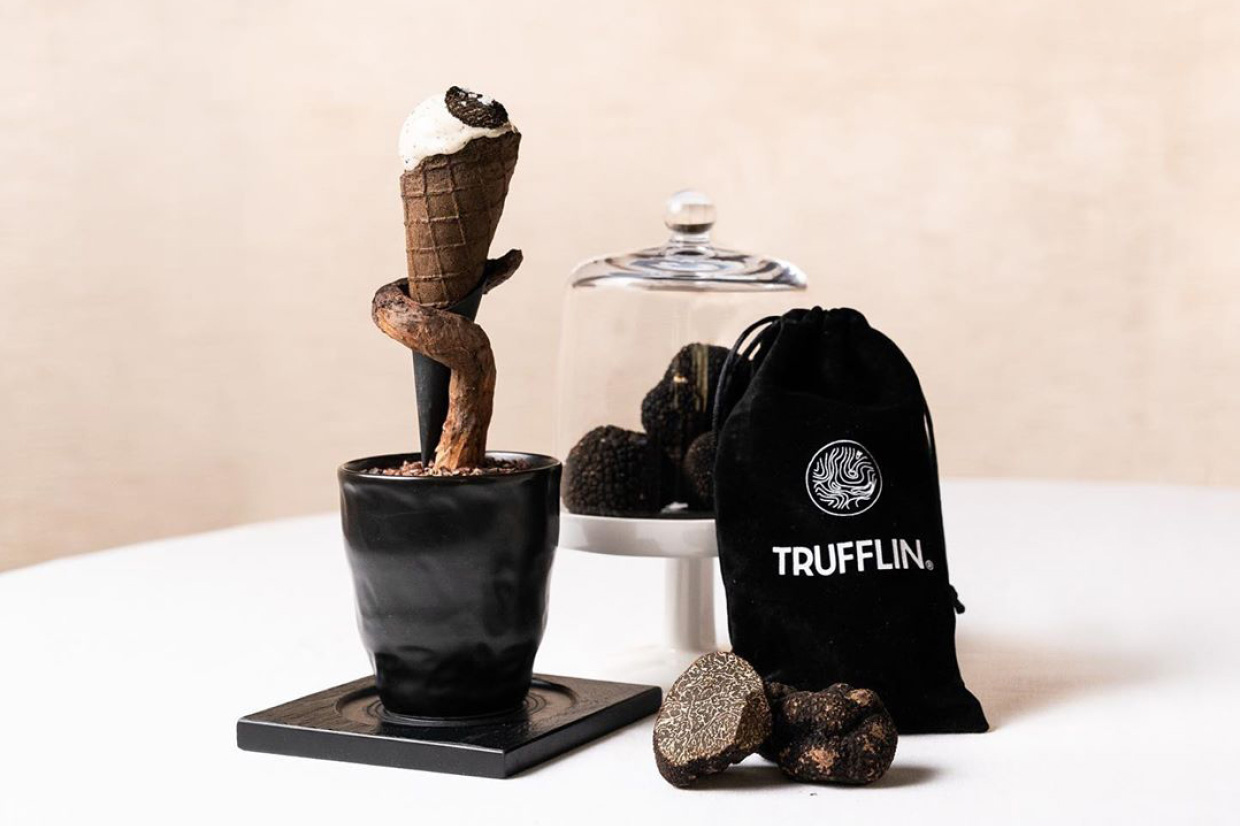 THE VIRTUAL CITY GUIDE – FAMILY BUSINESS STYLE – PART THREE
There are glimpses of normality returning to the world. Cafes are re-opening, social gatherings are increasing and local travel bans are relaxing. As we see these gradual improvements, we decided to take one last look at family businesses excelling online during COVID-19 with their offerings in cooking, shopping and activities to enjoy at home.
If you are feeling inspired in the kitchen, we have decadent recipes from the team at Trufflin', interactive activities for the kids courtesy of San Remo and cocktail recipes for weekend mixology. Our shopping section offers clothing for the little ones, natural skincare products and your next at-home workout gear. Finally, we bring you homemade wellness remedies and interactive animal experiences and adoptions. With so much to see and do, your isolation experience just got a little more interesting.


EAT AND DRINK
Trufflin
Visit website
We don't know about you, but our ISO life has featured a significant amount of pyjama wearing and TV bingeing. Feel like a change? Then we suggest putting on a nice outfit, playing some music and trying one of the sophisticated recipes by Trufflin' – the New York based supplier of truffles to Michelin star restaurants across the city, and now to your home! Their belief system is "incredible quality, incredible flavour, and relishing in everything that food has to offer" and their recipes elevate your breakfast, lunch and dinner to restaurant standards.
In a gesture of solidarity to their fellow hospitality workers struggling during these times, they generously donated 15% of their April sales to the James Beard Foundation's food and beverage industry relief fund.
San Remo
Visit website
San Remo has been serving up traditional pasta to the masses since their beginnings in 1936. Found in most Australian households, their brand is tried and trusted, and seeks to bring the family together. Because let's be honest, what can't be solved with a big bowl of pasta lovingly prepared? In line with COVID-19 they released downloadable activity sheets to keep the kids entertained and their Instagram features useful videos to create family favourites. They also have a dedicated 'At Home With San Remo' page on their site with a host of resources for being home with the family.
"And as we laugh, cry and love around the dinner table, these moments become part of our family's story."
@trufflinnyc
Origin Tea
Visit website
In a time where uncertainty is all around us, we find ourselves in need of a good cup of tea to relax and take stock. Origin tea is a family owned business that has the answer, supplying loose leaf teas sourced directly from their plantations in Sri Lanka and around the world to ensure the highest quality product. They also have a blog with useful tips from how to brew the perfect cup of tea, to tea tasting like a professional.
Chase Distillery
Visit website
UK based Chase Distillery is a family business with farming at their heart. Growing potatoes and apples to distill into their range of spirits, they make their range entirely from scratch and say it's their "meticulous dedication, craftsmanship and passion from our team" that sets them apart.
Their cocktail recipes allow you to develop your mixology skills; from the espresso martini to the refreshing elderflower and cucumber collins. What better way to spend an evening?
@origintea

@chase_distillery
SHOP
Olli Ella
Visit website
Sisters Chloe and Olivia Brookman – co-founders of Olli Ella – describe themselves as "makers of wares for nomads, homebodies and small folk", and we love it. With a celebration of childhood and play at the centre of their designs, their aesthetic is a combination of relaxed, simple lines and natural materials.
Starting in 2010 and now a global brand, the sisters work from Byron Bay, Los Angeles and London and seek inspiration from their nomadic childhoods and their own little ones to create their looks.
RawChemistry
Visit website
RawChemistry is a beauty company made up of wellness obsessed family members. Their skincare and perfume range is vegan, natural and cruelty free and comes with "The Raw Promise" – a commitment to "produce sustainable products that are ethical, raw and real". They use a blend of 27 natural oils and ingredients to create their range, which includes their pheromone colognes and perfumes. These are natural enhancements that can trigger a positive response in social situations, or in their words: "To walk with confidence.To reignite the spark in a relationship. To tap into a magnetism that's already within."
Running Bare
Visit website
If you are one of the many fitness enthusiasts who have taken to outdoor gym sessions or living room Pilates, we have the family business ready to kit you out in style.
Running Bare has amassed a huge following thanks to their stylish yet practical fitness garments. Designed for your favourite workout from running, to yoga and swimming and with international shipping, their styles are available wherever you are in the world.
@rawchemistry by Chelsea Donoho

@runningbare83
Home On Darley
Visit website
Based on the Sydney Northern Beaches, Home On Darley is the collaboration of Craig and Dianne Williams who sought to create a space to sell beautiful homewares, French linens and art sourced from across the globe. Their collection is a mix of sophisticated and rustic pieces perfectly complementing any home.
Derek Rose
Visit website
The Derek Rose aesthetic lends itself to comfort and relaxation, while maintaining a sense of European luxury. This UK based luxury nightwear company is perfectly suited to our time in isolation and ranges from beautiful dressing gowns, homewear, underwear and linens and embraces the concept of indoor meets outdoor with their sweats and loungewear collections.
With free worldwide shipping for a limited time, this is the perfect opportunity to refresh your home wardrobe.
@homeondarley

@derekroselondon
EXPERIENCE
Okanagan Lavender & Herb Farm
Visit website
You would be surprised at the abundance of natural remedies you can create from your garden and hedgerows. At Okanagan Lavender & Herb Farm, the team are passionate about using nature to make everything from bath bombs to tea infusions, and their YouTube channel has some helpful tutorials on the gardening and maintenance of the ingredients. They are also in the process of converting their in-person workshops to virtual classes held in your garden.
Céramiques
Visit website
Céramiques' philosophy is to have a space that is "dedicated to providing a tranquil, free-flowing space to cultivate creativity and relaxation". Though their studio may be closed for the time being, their at-home kits can be shipped Australia-wide and make the perfect way to spend an afternoon. Once you've created your clay masterpiece, simply drop it off to any local pottery studio to have it fired.
Australia Zoo
Visit website
While zoos around the world may be closed to the general public, Australia Zoo is encouraging animal enthusiasts to adopt an animal to help continue their ongoing fight for wildlife conservation. There are an array of species to choose from including 'Igloo' the Aldabra Tortoise and 'Charlie' the Bengal Tiger and there are a range of adoption options depending on your budget. The lower priced options are 100% online and feature a photo of your adopted animal and personalised certificate, or if you would like to contribute further then their 'Ultimate adoption' allows you to take part in an encounter with your chosen animal post-Covid restrictions.
Abigail Eveline Photography