Things We Love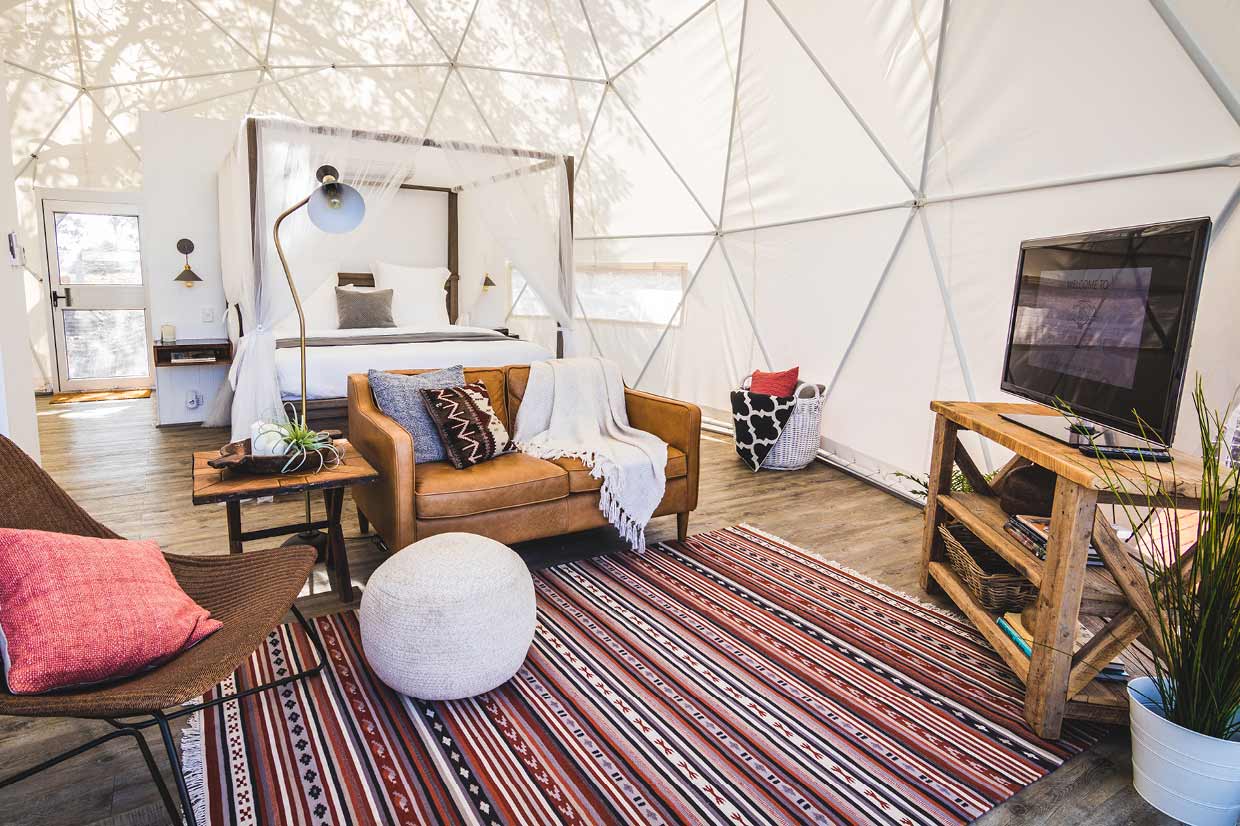 FARAWAY DOMES
2018 brought with it the worst drought to hit New South Wales in over 100 years. With dry conditions sweeping the state, the Munsie family were struggling to sustain their 9000-acre beef and sheep farming business, and the future was uncertain. But this family came up with a solution, and a way to put their farm and the surrounding community on the tourism map.
Enter Faraway Domes.
Faraway Domes is an east facing, self-contained dome structure perfectly built for two. Set inland between Brisbane and Sydney, the structure is the first of its kind in New South Wales, featuring a luxurious king size four-poster bed and open plan living. With sweeping views across the bush, and complete solitude due to its location amongst the many acres of farmland, the structure is the perfect oasis for a couple looking to escape. Our favourite feature is the four-meter high elevated deck with outdoor bath; ideal for soaking up the afternoon sun while taking in the surroundings.
The general feeling is one of relaxation. This family wants to make you feel as stress-free as possible during your stay, to enjoy your time in the home they have crafted. As part of this, they can provide gourmet treats and meals for your stay, and even have an in-house spa and beauty service. They really do have everything covered!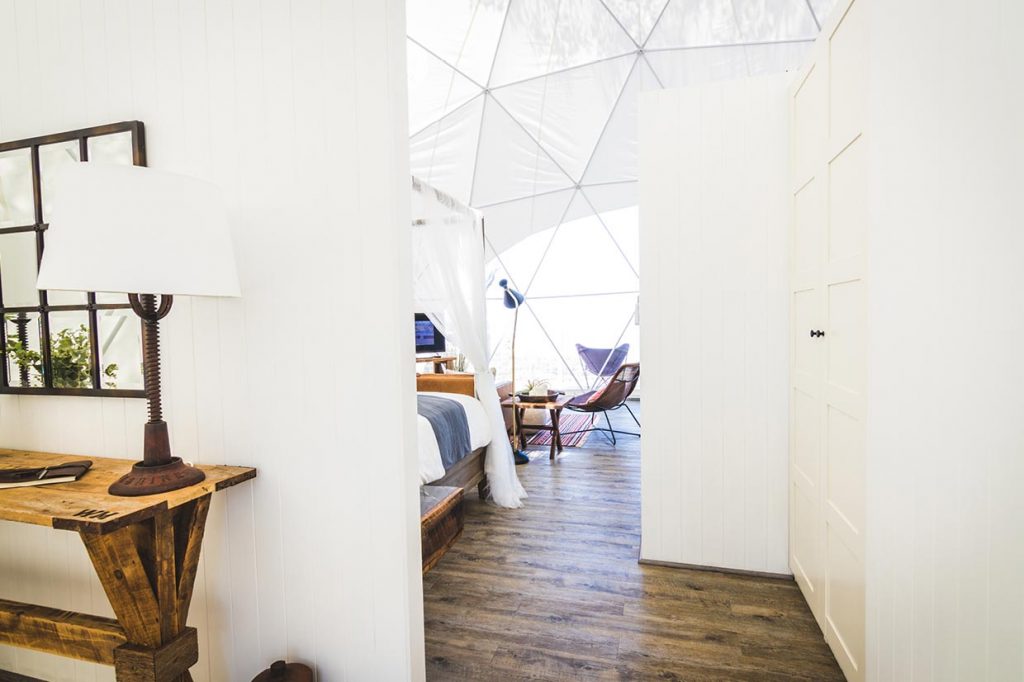 THE FAMILY BEHIND THE BUSINESS
Now in their fourth generation, the Munsie family grew up on the working farm in Warialda, New South Wales. Parents Belinda and Jaime own the property, and operate Faraway Domes with their 3 children Will, Sam and Kate. Will and Sam Munsie explained that for them, farming is in their blood. "We've lived on our family farm our entire lives and started working together at a very young age." When the 2018 drought hit, Belinda – along with her family – decided it was time to brainstorm a way to safeguard their future, as well as the generations to come.
Faraway Domes provided an avenue for them to promote the area of Warialda as a tourism destination, while keeping their farm running. They set to work building their first structure and felt the support of the family every step of the way, through the challenges that came with starting a completely new business model. "Starting a new business was challenging in itself but to have the family there to all make decisions together has made it easier", explained Will and Sam. And although it was a new challenge, they were pleased with the end result; as they say, "everything we do and all the work we put in is going towards our future". 
@farawaydomes

@farawaydomes

@farawaydomes
A BOOST FOR TOURISM
This family set about to boost the local economy and their structure has certainly done that. Since opening in 2018, they have been featured in 7news, Time Out Sydney, Broadsheet, and Luxury Escapes. They also won gold at the Regional Tourism Awards for New Tourism Business in 2019 and continue to grow. The boys are excited about the opportunities ahead, mentioning that they hope to "continue to learn and evolve as time goes on".
An incredible story from a family that embraced innovation and created something wonderful for their family and others to enjoy. And the advice the boys had for other family businesses out there: "Be patient and communicate. Don't keep anything under wraps. Make sure you discuss everything no matter how big or small."