60 Seconds With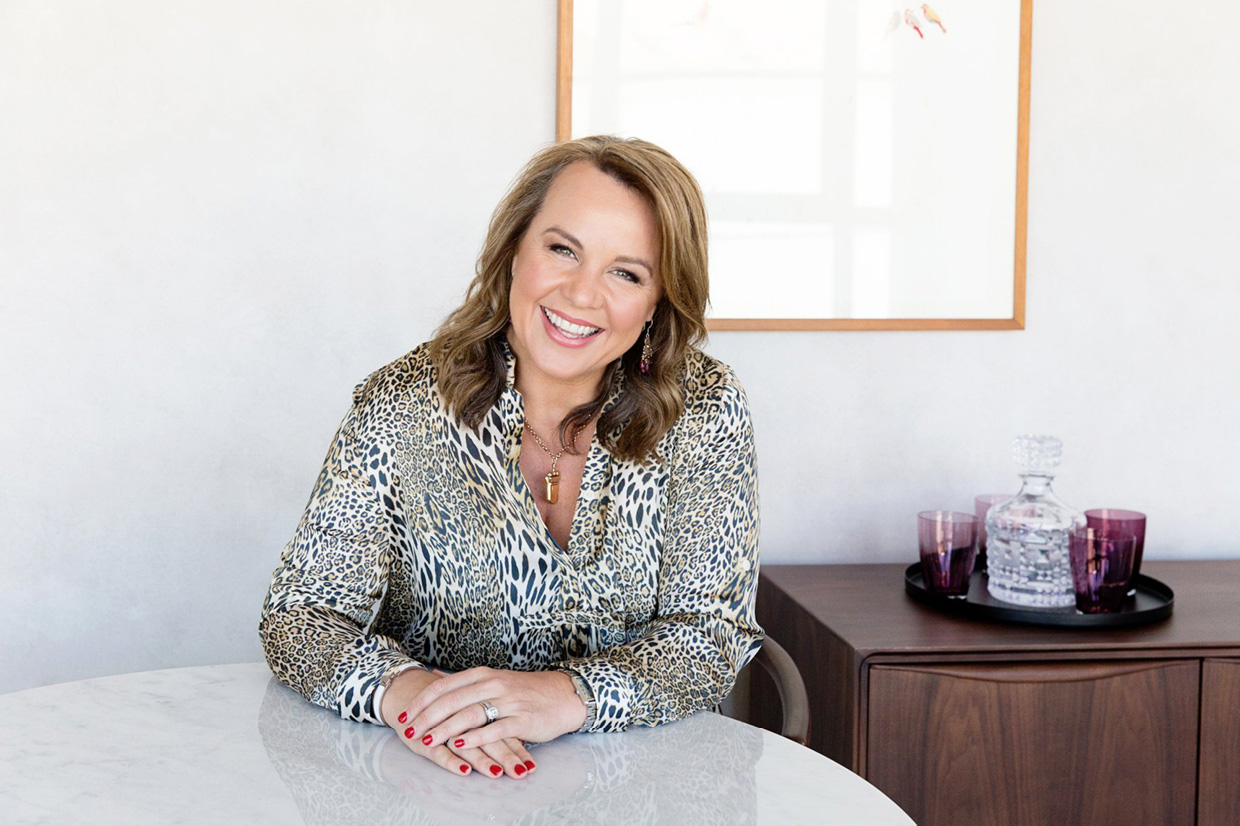 60 SECONDS WITH CAROLYN CRESWELL — FOUNDER OF CARMAN'S KITCHEN
We're certain that most people reading this will have had a serious case of 'hanger' (hunger induced anger) quelled or even cured at some point, by the humble muesli bar. When it comes to parenting, partnering with a hanger inclined individual or just dealing with our fast paced lives in general, a healthy muesli or nut based snack is an absolute must have (at all times). Be it stashed away in your glove box, or neatly placed in the top pocket of your handbag, one thing's for sure; this convenient snack could be the difference between a fully functional mind, or a total meltdown.
Since 1992, Carolyn Creswell has made it her business to ensure every Australian has access to the best possible snacks and healthy treats in existence. And, number one in the lineup has to be — without question — the Carman's Kitchen muesli bar. Carolyn has been crafting her selection of bars, breakfast muesli and now bliss balls for just over 20 years. It all began when an 18 year old, first year university student bought the tiny muesli business for just $1000 — and through a true labour of love — turned it into what it is today… a market leader with a growing and delicious range of snacks, powered by a passionate team of individuals set to take on the world.
Somehow, in between the pursuit of total world domination and being a mum of four, we managed to find a quick 60 seconds to chat to Carolyn about running her family business and her future ambitions for Carman's Kitchen.


What do you believe is the family business advantage?

Being a family business means you are often building a business for the long term, with stable ownership and warm, friendly, family-based values. This hopefully leads to a lovely culture.
What has been the most challenging time working in the family business?

When we were not making any money I would have liked to be able to "quit" but that is not possible in a family owned business. I am very grateful about that today!
What has been the most rewarding?

The thrill of seeing our product in peoples' shopping trolleys. It is always the greatest highlight to me.
What's the legacy you want to leave behind?

I hope that Carman's will be viewed one day as an iconic Australian family owned food brand like Vegemite!
If you could give one piece of advice for those building a brand, what would it be?

Just think about your consumer and their wants and desires in every decision you make and you will build a very respected brand.

@carmanskitchen

@carmanskitchen

@carmanskitchen