The Business of Family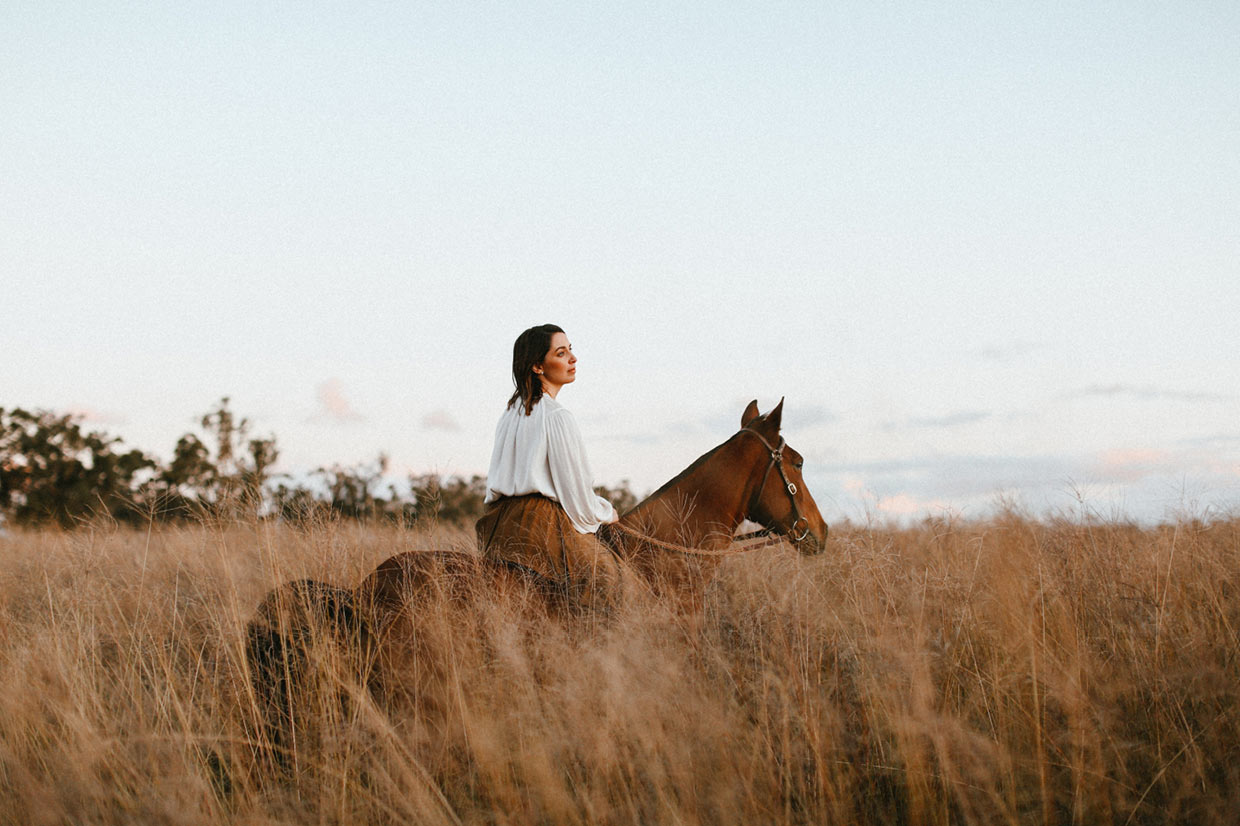 FROM SADDLES TO HEIRLOOM QUALITY GOODS, MEET THE COUPLE BEHIND SADDLER & CO
Bede Aldridge's affinity for old leather pieces started when he was just 14-years-old. With a lifelong passion for horses, he loved to ride and had a dream of owning his own beautiful horse one day.
It was during his childhood that Bede became transfixed with the material used to create saddles. The leather that acted as a gateway between him and his beloved horses, and an important element in their partnership. Little did Bede know at the time that his affection for leather would one day spawn a future business and national brand, renowned for creating bespoke leather goods. All he knew as a teenager was that he had an insatiable interest in saddles.
As a tenacious youngster, he pestered the local bootmaker and saddler in Yass (a town in the Southern Tablelands of New South Wales), for an entire six months until the saddler relented and offered him a job after school. By doing this and working other odd jobs where he could, Bede was able to save enough to achieve his dream of buying his very first horse.
From here, Bede went on to complete a formal Saddlery apprenticeship, working under some of the most renowned craftsmen in the industry. These opportunities are few and far between. A rare privilege given the special trade skills were slowly but surely disappearing in Australia.
Again Bede persisted, with his experience affording him more opportunities that would, over the coming years, gain him skills in breaking in, track riding, dressage, polocrosse and stock work. After mastering the art of saddlery, his next goal was within his sights, to run his own business producing his very own brand of saddles.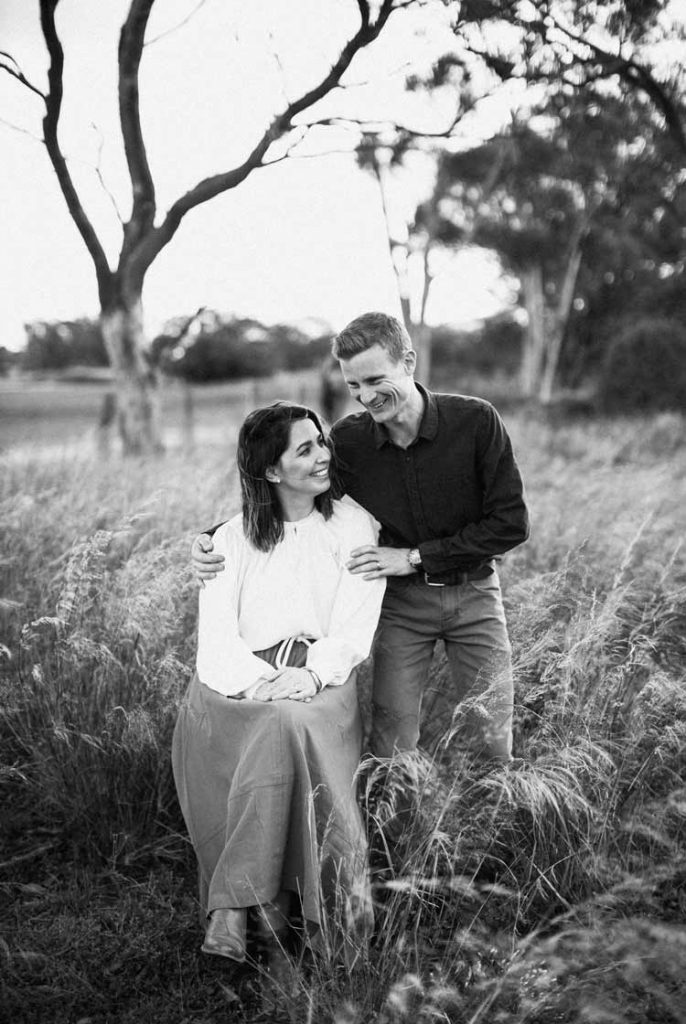 LIVING THE DREAM
Today, Bede and his wife Jemima are the founders of Saddler & Co, having opened the doors to their current workshop in Dubbo, New South Wales in 2010. Their focus at the time was on hand crafting high quality customer saddles and completing repair work, as it was required by the local community.
Slowly but surely, Bede and Jemima's business grew and started to flourish. It saw them through many late nights but their determination to create a memorable experience for each customer fuelled their flames long after dark. "Having been a saddler for over fifteen years, Bede acknowledges the continued privilege to own his own business and preserve the art of Australian craftsmanship," Jemima said. "As employment opportunities in the trade have been almost non-existent, the need to succeed in the leather craft business has been an ever-present challenge!"
Yet despite these barriers, Bede and Jemima refused to give up on their dream and persevered with their business, being the driving forces behind its evolution and growth over time – even in light of the geographical barriers they face.


ALWAYS EVOLVING
As the Saddler & Co brand continued to grow and change, there was a significant turning point in 2014. Jemima attributes this to their response towards their customer's needs and the shifting marketplace they were working within. "We saw the need to diversify and innovate, so we began designing leather goods for everyday use," Jemima said. "These were simple, timeless pieces to be used over and over again, with the quality you would expect from something handmade in the traditional methods."
The continued growth of the Saddler & Co brand and consumer demand for their bespoke goods helped Bede and Jemima realise there was still a market for heirloom quality designs. This led them to discover both local and nationwide support for excellence and further established their belief that Australian leather craftsmanship is something to be cherished.
Now in 2020, Saddler & Co has grown from its once humble beginnings – designing everyday leather goods belts, whips, briefcases, totes, bags, phone-cases, book covers, knife pouches and so much more while also offering highly sought-after personalisation — evolving their truly authentic brand.
@clancyjob

@abbie_melle
FINDING THEIR PLACES
Just like two people in a relationship, Bede and Jemima had to find their own place in the business, each utilising their strengths and gaining fulfilment from their unique skill set. This saw Bede assume the role of maker and production manager – while Jemima became the brand director for the small, local team they have founded together. "I oversee the creative direction, marketing, brand styling and spearhead local collaborations with other small makers," Jemima told us. "We both tend to wear many hats and enjoy bouncing ideas off one another."
Being parents to five young boys, Bede and Jemima want to provide the same environment for them to discover the things they love. Just like the way Bede did when he was a starry eyed 14-year-old. It's for this reason their children have always been welcome in their workshop, to learn the same skills by their parents' sides. "They have earnt their first dollars doing simple jobs with Bede," Jemima said. "We are grateful that they can learn life skills from such an early age – connected to the actual process of work, creativity, business and service. Our aim is to give the boys a positive experience and grounded ethics to carry into their own futures."


BALANCING EACH OTHER
It takes time and patience to allow your partner in life to also be your partner in business, with Bede and Jemima each bringing different qualities that are vital to the effective functioning of their business to the table. "Bede is the eternal optimist, always willing to tackle the challenge at hand," Jemima explains. "He loves people and has patiently created opportunities to grow a small team of locals, as a way of ensuring the trade lives on to be enjoyed by many."
Meanwhile, Jemima brings her creativity in another way, in the form of her intuition and the storytelling of their brand. She offers her artistic flair and collaborative spirit which can be seen in every piece of Saddler & Co's designs. "When we launched Saddler & Co as a brand, we decided to make the business a reflection of our combined talents. This allowed us to branch out with confidence and try new things," Jemima said. "Creating a sustainable way of doing business has been our commitment, as we deal with the challenges of this particular livelihood. We have always sought to be honest and original in form of content or design work, while using traditional techniques in our craftsmanship."
Bede and Jemima are both naturally curious and love to see their ideas come to life; a quality that has seen their brand continue to evolve.
@abbie_melle

@abbie_melle
RELYING ON FAMILY
Much of Bede and Jemima's work ethics have been instilled in them by their close-knit families. It was each of their own parents who encouraged them to work with both honesty and excellence, to always put people first and profit second. A trait that's hard to come across in growing businesses.
"In the early years, we couldn't have made it without the unconditional support of our dear parents and extended families who offered us their time, resources and loaned us our first business dollars," Jemima said. "As a husband and wife team, we have been responsible for supporting each other. But most of all we trust and respect one another intrinsically and this has helped us to overcome the hard times, financial stresses and late nights."
There's no denying that facing the worries of their business can be exhausting at times. But often nothing worth having in life comes easy and walking each step of the way with their partner by their side has been a comfort in and of itself. "When you've been through so much together, the knowledge of all you've endured and achieved becomes a foundation of assurance," Jemima continues "We always remind each other of our vision and are willing to reimagine fresh ways of doing business."
It's these qualities that Jemima believes provides them with a sense of contentment. One that ensures they can handle both the highs and lows that their life and business throws at them, because they will always have each other's back and cheer each other on.
It's a rare opportunity to see a craftsman at work, and Bede and Jemima through their passion for Saddler & Co are helping the world discover just how traditional skills are meeting modern day needs.