Lifestyle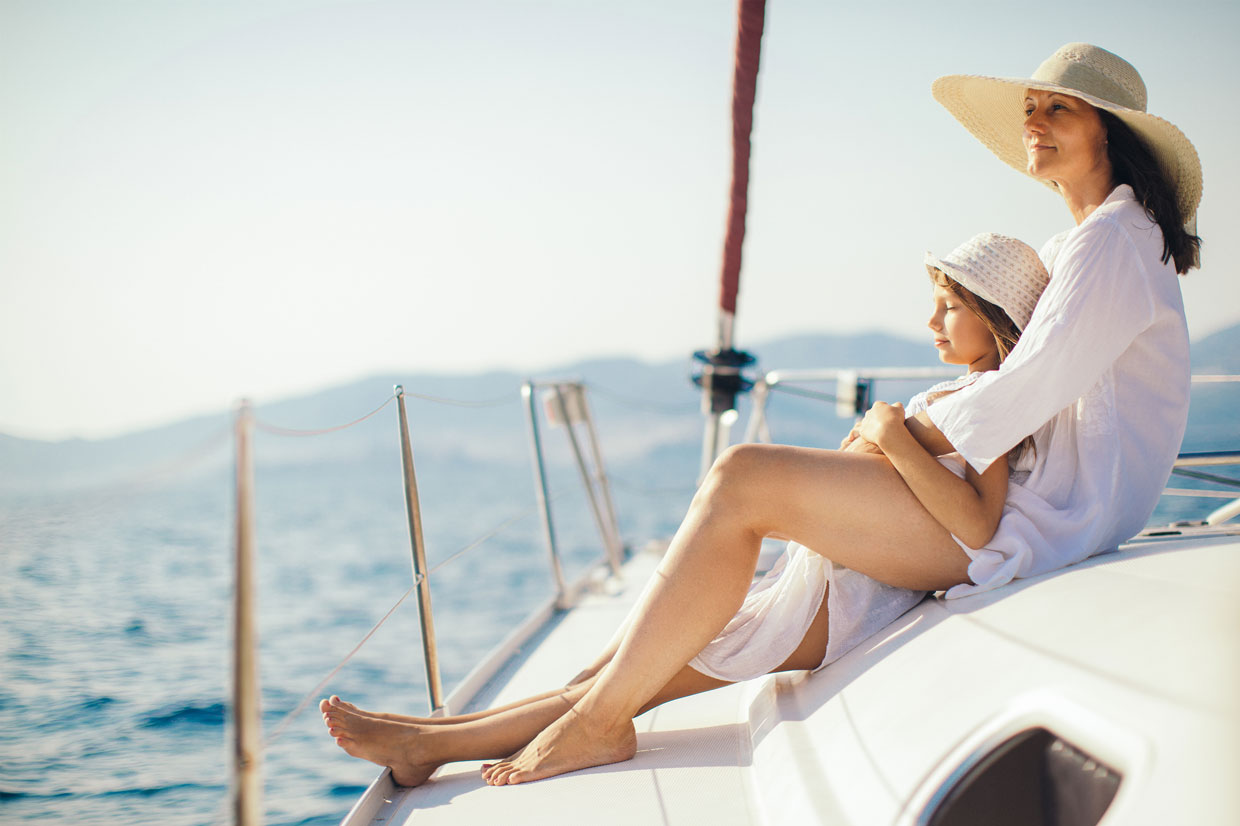 HOW SOCIAL MEDIA IS CHANGING THE DEFINITION OF FAMILY BUSINESS
In today's technologically-driven society, information is spread like wild-fire. It doesn't take long for a hot story to set news outlets and social media feeds alight. It is the finer details and exposed humanity in stories that captivate audiences. So how can you tell your story?
Here, we take a look at some family businesses that have gained wide popularity and success through their own stories. Turning pure passion projects and lifestyles into fully fledged enterprises, using social media to their advantage.
THE PLANTPOWER WAY: RICH ROLL AND JULIE PIATT
A vegan, plant-based diet turned Rich Roll from an overweight alcoholic into an elite level, ultra-endurance athlete.
From shortness of breath walking up the family home stairs to completing five consecutive Ironmans in less than a week. Rich attributes his athletic achievements to the plant-based diet his wife Julie Piatt, an acclaimed vegan chef, introduced him to.
Off the back of his athletic endeavours, Rich has since written a 1# best selling memoir Finding Ultra: Rejecting Middle Age, Becoming One of the World's Fittest Men, and Discovering Myself and launched a widely-popular podcast The Rich Roll podcast, interviewing people like himself, who push the boundaries of human capabilities.
But before Rich's fame, Julie adopted a plant-based lifestyle after she healed herself of a large cyst on her neck – which doctors diagnosed as an incurable ailment. Since then she has created over 300 plant-based recipes that she features in a series of best selling cookbooks. She also hosts a 5 star, internationally acclaimed podcast For The Life of Me.
Off the back of their individual fame and success, Rich and Julie have collaborated on a number of successful ventures, including cookbooks, international retreats and a weekly meal planner. Using different forms of social media like YouTube and Instagram to sell their nutritional, wellbeing and lifestyle habits.
Their respective instagram profiles serve as a one-stop-shop for connecting interested viewers with their latest business ventures, whether it be Rich interviewing a reformed criminal who has set physical endurance records both inside and outside of jail or Julie's latest mouthwatering recipes. Ultimately, it is their social media that allows wider exposure and a centralised marketing scheme for those who not only buy into their story, but into the products that can give the everyday person the hope of achieving or replicating the lifestyle of Rich and Julie. This duo set themselves apart from the rest by illustrating the dynamic interest of physical triumph, wellness and conscious living.
Taken from an interview with the Irish Examiner, here's Rich's take on media in today's world:
"The old gatekeepers of traditional media are gone and we have access to new ideas and information. We may not agree with all of them, but, at least, there is an opportunity for new concepts to be articulated. An emotional connection is, for me, the most important element in a podcast. It is when you have empathy and respect for another point of view that it works best." Rich Roll.

@leia_vita

www.richroll.com
THE BUCKET LIST FAMILY: GARRETT AND JESSICA GEE
The Bucket List Family became global online celebrities after Garret Gee, co-owner of a mobile-scanning app, sold his business (Scan) to Snapchat for $54 million. Three months later Garret, his wife Jessica and their two young children (now three) decide to pack up and travel around the world.
That in itself is enough of a story (and income) to get any business off the ground. But rather than use their new found wealth, the Gee family sold most of their belongings – for around $45,000 – to fund their travels, deciding to stretch it out over the next six months or until the money ran out. Fast forward 3 years, after traveling continuously through 65 countries, the Gee's have won the hearts of more than a million across their blog, YouTube and Instagram accounts.
Their story, as desirable and attractive as it sounds, resonates beyond travellers and families. Told through genuine experiences, they have been able to grow an online audience and customer base that has been able to fund their entire lifestyle and business.
Here's some advice the Gee family has for aspiring travel journalists and businesses alike:
"Figure out what makes you unique and emphasise it. Don't just be another pretty social media page sharing beautiful photos. Be YOU!"
"We're very picky about what brands we work with because we want to make sure our community knows we're authentic. The trust of our followers is important and we want to bring them value through the products, services, and brands that we share with them."
@thebucketlistfamily

@thebucketlistfamily
SAILING LA VAGABONDE: RILEY WHITELUM AND ELAYNA CARAUSU
Despite having no previous sailing experience Riley Whitelum and Elayna Carausu have managed to make a life for themselves, and their new baby, exploring the globe by sea.
In 2003, after saving up enough money Riley purchased La Vagabonde, a 2007 Beneteau Cyclades. With a dream of living a life on the ocean, Riley had a steep learning curve ahead of him,"to the point where when I unfurled the headsail for the first time I actually didn't know to furl it back in."
Not long after meeting each other, Riley and Elayna soon developed a strong relationship, and before they knew it, they were living a life at sea together. With a history of making short videos to keep a record of her travels, Elayna soon started posting on YouTube. Originally intended just for friends and family, they began attracting people from all around the world who were asking for more content.
When the couple started running out of money, viewers suggested setting up a crowdfunding website via Patreon. Hesitant at first, they soon realised people just wanted the opportunity to thank them for sharing their unique story. In return the couple would try their best to include them in as many ways as possible, even inviting lucky viewers onboard to share their experiences firsthand.
Since then, the couple have gained such a following (3.8 million views per month) that they have become sailings most popular vloggers. They now not only have 'patrons' who help fund their travels, but Outremer – a luxury French shipyard – offered them a discounted 48ft Catamaran in 2017.
Telling the UK Mirror:
"There is a lot of thought that goes into our videos to make them as creative, thought-provoking and real-life as possible. It takes up to four days in editing to produce a 15 minute video."
@dadaisukey
SO WHAT CAN YOU TAKE AWAY FROM THESE FAMILIES THAT HAVE USED SOCIAL MEDIA TO GROW THEIR BUSINESSES?

Be genuine. No matter how much money is set aside for marketing, there is often nothing more powerful and engaging than a true story to motivate people to engage and embrace your business.

Stick at it. Being consistent with what your posting is incredibly important. You want to be at the forefront of people's minds.

Bring your audience with you. If what you're offering is attractive, find ways to allow those that follow you come along for the journey.