Lifestyle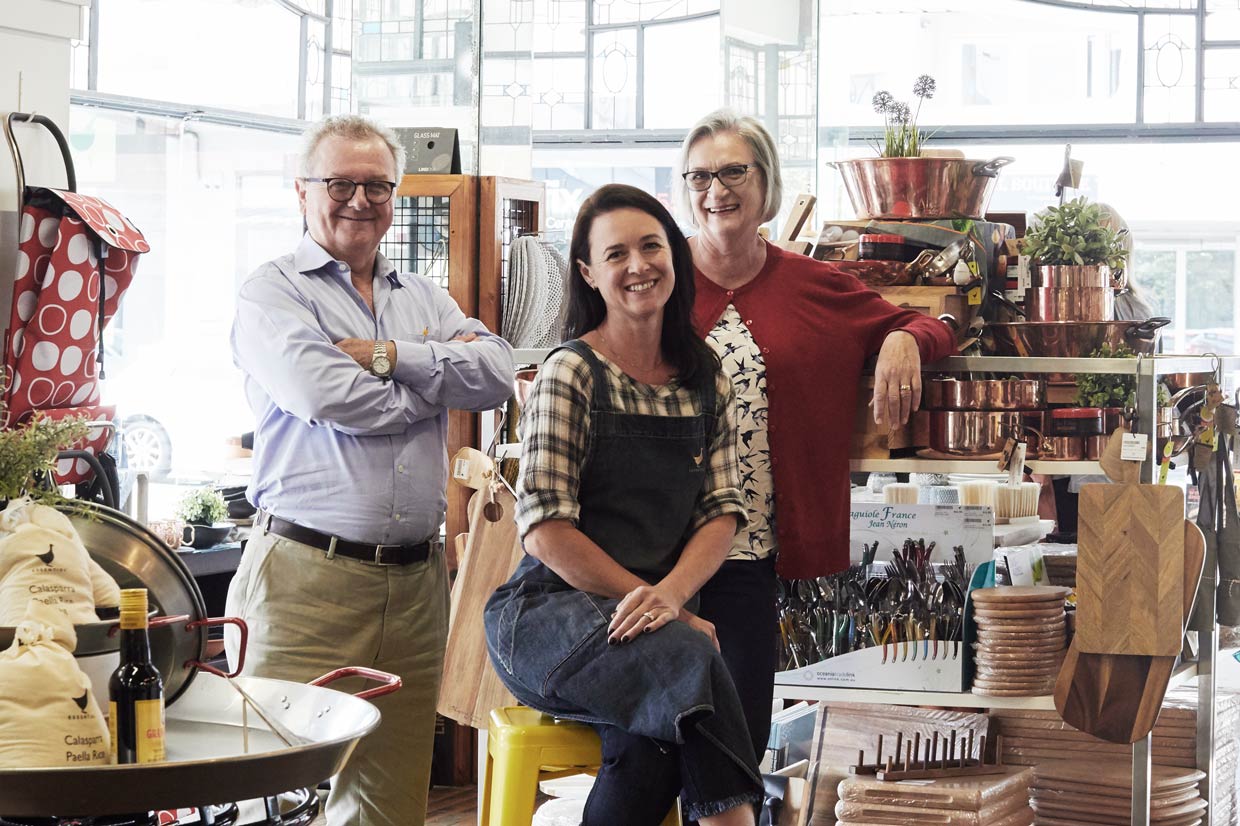 MEET THE FAMILY BUSINESS SAYING NO TO THE SUPERMARKETS
Proudly Australian-owned and operated since 1997, Herbie's Spices is dedicated to providing cooks and food lovers access to the best spices and herbs from around the world. We had the pleasure of catching up with founders Ian and Liz Hemphill to discover how an unwavering dedication to their principles has helped them become the nation's most-loved spice brand.
A love of herbs and spices has been in the Hemphill family for generations. Ian's mother and father ran a herb nursery in Dural, near Sydney, called Somerset Cottage and – in 1959 – his mum, Rosemary Hemphill was the first Australian to have a book published about herbs. And yes… Rosemary is her real name.
At age 20, Ian met Liz whilst they studied acting and theatre production respectively at the National Institute of Dramatic Art (NIDA). After graduation, the couple continued to work in the creative industry but helped out at Somerset Cottage on the weekends.
When a full-time job came up in the factory, it was a lightbulb moment for Ian. "I realised I liked business more than acting," he says. "In theatre there is a lot of sitting around doing nothing during rehearsals, but in business there are so many aspects. To me it was just so much more interesting."
As Liz points out though, Ian's background in acting still comes in handy, particularly when it comes to training and lectures (over the past 45 years Ian has become somewhat of a spice expert – delivering talks and seminars globally).
Liz also got involved in the family business, trading theatre production for working in the shop, the full-time job of being a mother of three, and even publishing her own book in 1978 called 'Your First Book of Herb Gardening."
The author gene definitely runs in the family – Ian and Liz's daughter, Kate Hemphill, who also works in the business – is a contributor to the recipe book 'The Spice & Herb Bible'. Ian has also had books published.
After a number of years, Ian's mum and dad retired, and sold Somerset Cottage to a Singapore trading company. Ready for a new adventure, Liz and Ian moved to Singapore for a year with the children to help grow the business at home and abroad.
"I was managing a spice company called the Spices of the Orient," says Ian. "There was a lot of going back and forwards."
REALISING THAT HIS LOVE OF SPICES COULD BE MORE THAN JUST A PASSION
Although the family stayed just one year in Singapore (it was hot, busy and the family missed the open space and freedom of Australia), it put Ian firmly onto the 'spice' career path.
He represented the Singapore Manufacturing Association at the first International Spice Group meeting in New Delhi, meeting 100 spice traders. He came home to Australia saying "I'm not alone after all."
He also realised that working for big corporate companies wasn't for him. "There was a lack of control," he says. "You knew what had to be done, but you had to do things in a certain way because of all the politics. I'd never come across that before. I'd always worked for small businesses."
What followed was a few years of consultancy work in the spice industry, including a stint at Masterfoods where he originally turned down a role. "Originally I said 'no way in the world'," Ian laughs. "But cash was a little bit tight, so I did a bit of research on Mars Corporation which is privately-owned. It turns out it was very different to a public company."
Ian notes that while Mars was a large corporation, the way they operated, and the ethics they had, were different to what he thought they would be. "They would stay strategically aligned to their vision," he explains. "Where as a public company would give up because they would be worried about share price."
But the need to work for themselves was inevitable, and in 1997 Ian and Liz established Herbie's Spices, named after Ian's nickname as a kid.
"I'd phone places like Masterfoods," says Liz. "And ask for ingredients like tamarind or coconut. The answer was always 'no, sorry'. We thought…what's the point of being a spice company if you can't provide what people want? If you can't provide what's in the recipe books? And that's where the vision came from. A little spice shop, just Ian and me, working away until retirement."
That 'little spice shop' has grown far bigger than they thought it would, with their products now stocked in 400 independent shops across Australia. They can also be ordered online and shipped globally. Mail order has been a core part of the business since the early days (even pre-internet) with the couple dedicated to ensuring Australians everywhere could get hold of even the rarest spices. Today, Herbie's Spices also has partners in Singapore and the USA.
"Williamsons, our partner in the US, is a great association," says Ian. "They run wine tastings and show how the spices go with the wine. They're lovely people; two Australians who have lived in America for close to 30 years. They have the same philosophy as us, very specialised, very personalised and they don't wholesale our products. They've actually had the chain America Wholefoods contacting them wanting our product and – just as we've said no to Coles and Woolworths – they said no to Wholefoods."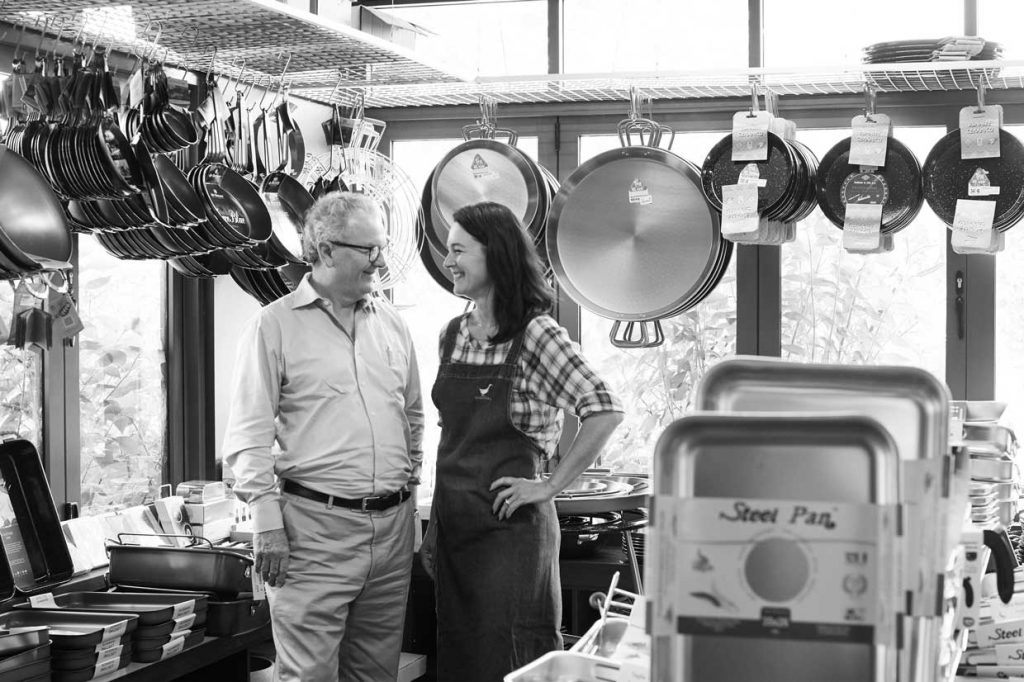 SAYING NO TO THE SUPERMARKETS
As well as being approached by supermarkets, Herbie's Spices also gets requests to be whitelabelled. The answer is the same – no. They only do their own brand.
"I remember my parents said to me many years ago 'you can't run with the foxes and hunt with the hounds'," says Ian. "Which means, you need to know where you're going and stick to it. We've been selling to independents for years now. If we start selling to the big supermarkets, they're not going to be happy."
The other reason the Hemphills say no to the supermarkets is because it would potentially mean wavering on quality in order to get the lowest price possible onto the supermarket shelves. "People say 'oh my god, my honey is not real honey'," says Liz. "But what do they expect? They want to pay less than it costs to produce and they still expect the best quality."
Another area Herbie's Spices could have exploited was the health sector – with many claims in recent years around the benefits of certain herbs and spices. But, not being trained naturopaths means it is not something the brand would want to pursue from an ethical standpoint.
VALUING QUALITY ABOVE ALL ELSE
For Herbie's Spices, quality assurance is everything. The brand would rather be out of stock of a product than sell something they believe does not meet their standards.
For instance, there's no automatic packing machinery, with employees hand packing everything. "We've had some employees for 15 years and they work with the spices every day," says Ian. "If anything is not quite right, they notice. If you're doing it mechanically you're virtually forced into doing longer production runs which works counter to our philosophy."
At Herbie's Spices it's all about small batches, and big flavours. Something that you can't always do if you're committed to selling at a large national level. They create small batches, often for bespoke orders from regular customers.
"We do small batches of spice blends because freshness is extremely important," explains Ian. "If you're doing a 100 kilo batch then it takes longer to get packed, and it takes longer before it gets to customers. Our average batch size is 15 kilos."
Another benefit of working at this scale is the ability to have their own independent quality control system. The company is HACCP (Hazard Analysis Critical Control) Certified. HACCP is a system that recognises that a food business has developed, documented and implemented systems and procedures to control food safety hazards.
On our tour of their premises, Ian and Liz shows us the company allergen testing area, which is part of the HACCP certification process. "You need to know that when you buy a product that it doesn't contain nuts, doesn't contain traces of shellfish, may not contain gluten," says Ian. "All of those allergens need to be monitored. A lot of companies take the easy way out and say 'packed on the same equipment as nuts'. They don't need to do any work."
Liz agrees, and is a firm believer that being a small business is a major benefit to decisions like this. "The thing about having such a small business, is that there are people who take responsibility," she says. "If you've got 500 employees and there's a mistake made, there's nowhere for the buck to stop. Where as here, we all have to take responsibility because you know it is important."
For Herbie's Spices, staying independent is the mainstay of their philosophy. At one point to avoid the prospect of investors, the couple sold their family home. But the sacrifice was made worth it by the freedom it provides.
"I aim always to be self-funded, and not to be dependant on others. Banks and even sometimes other investors may push and pull you in the direction they think you should be going," says Ian. "I think if you really do believe in your business plan and stay true to your philosophy, then you don't allow yourself to be wavered."


IAN'S PIECE OF ADVICE ON HOW TO BUILD A BRAND

Understand your strategic direction and whatever opportunities come up say 'does this fit with our strategic direction?'.
LIZ'S PIECE OF ADVICE ON HOW TO BUILD A BRAND

Don't deviate from the plan.