City Guides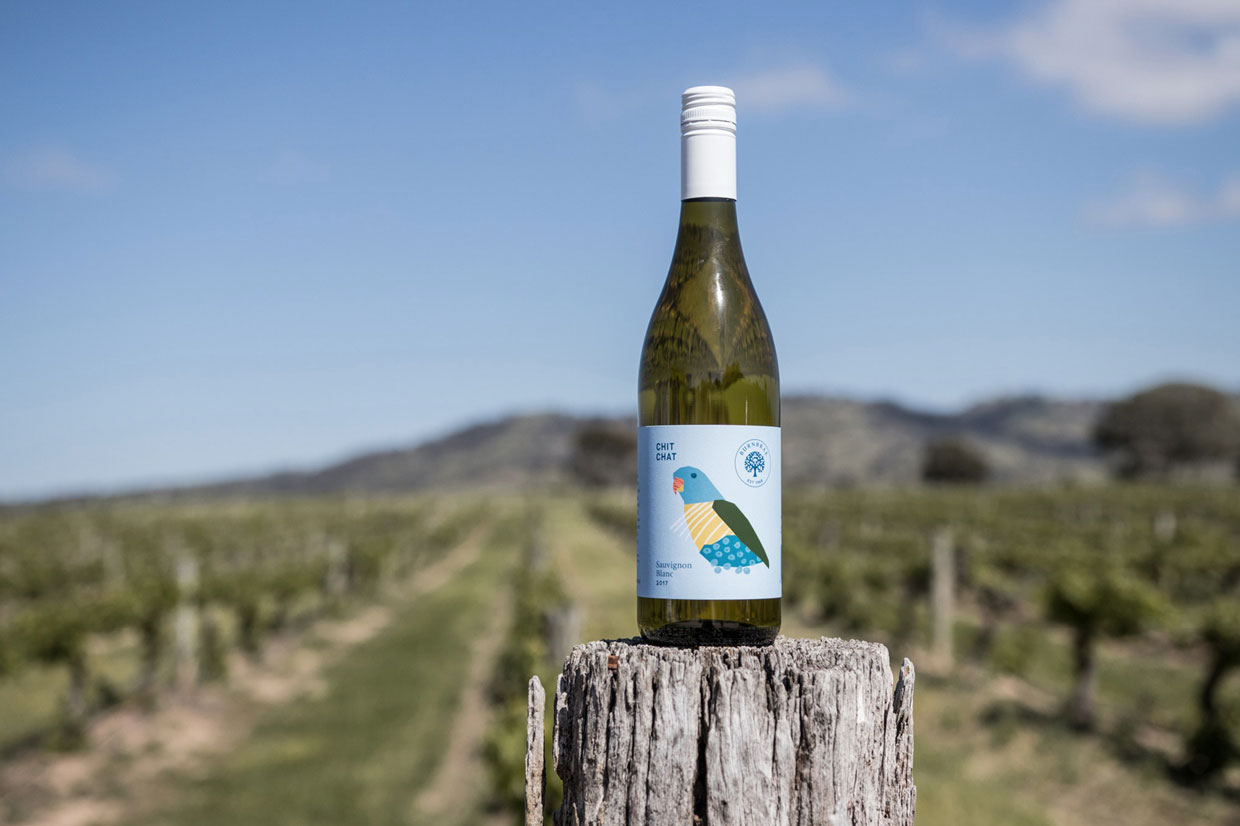 NEW SOUTH WALES ROAD TRIP – FAMILY BUSINESS STYLE
Usually we take our 'City Guide' as an opportunity to explore the world, see new cultures and dream of our next international trip – but 2020 got us thinking… why not celebrate the family businesses right on our doorstep? Between COVID-19, bushfires and droughts, regional Australia has had a tough time, so let's celebrate the rural communities and local businesses standing strong and showing us what community spirit is all about – starting with New South Wales.
In this month's guide we visit some of the popular wine regions for tasting and degustations, head to sunny Byron Bay for luxury coastal stays, reach new heights with hot air balloon adventures and shop fashion and homewares from some of Australia's top brands. So pack up the car and hit the road, as we explore all New South Wales has to offer.


EAT AND SIP
The Eltham
Visit Website
441 Eltham Road, Eltham, NSW 2480
Located in the Byron Bay Hinterland is an outwardly unassuming country pub. It's only when you step inside that you are hit with the quirky, bohemian and creative design aesthetic of travel blogger turned hotelier Julia Ashwood. In an interview with Vogue Living, Julia explained she wanted the pub to have the feel of "somewhere between a Wes Anderson film and a gushy romantic novel", which she has certainly achieved since purchasing the place with her husband, Matt Rabbidge and business partner Luke Sullivan in late 2019. Go for a pint, enjoy some pub grub and stay the night in one of their boutique rooms.
Tyrrell's Wines
Visit Website
1838 Broke Road, Pokolbin, NSW 2320
Any good road trip wouldn't be complete without a stop at the vines, so we couldn't resist showcasing some of the Hunter Valley family wineries just a short drive from our home of Sydney. Starting with one of the heavyweights in the business, we have Tyrell's. Now in their 5th generation under the leadership of Jane, John & Chris Tyrrell, the winery offers tastings and tours of their locally produced wine.
Margan Wines & Restaurant
Visit Website
1238 Milbrodale Rd, Broke, NSW 2330
Established in 1996 by Lisa and Andrew Margan, we find Margan Wines & Restaurant. The 100 hectare estate features a cellar door and tasting room, but we think the real treat comes when paired with their 'agri-dining' restaurant. With the value of 'estate grown, estate made' at the heart, everything you taste is grown in their one-acre garden to "maintain a truly seasonal focus". Their degustation menu includes five courses paired perfectly with their estate wine.
Hope Estate
Visit Website
2213 Broke Road, Pokolbin 2320
The final stop on our Hunter valley wine tour is Hope Estate. Famous for their outdoor amphitheatre that has hosted top names Fleetwood Mac, Rolling Stones and Elton John, this is the place to go for wine (of course) as well as beer, spirits and moonshine. This family owned and operated business believes in using estate-grown varietals and brings their passion for music into their striking branding. And if heading up with a group of friends, why not hire their 'Wombat Cottage' onsite and make a weekend of it. No designated driver required!
@elthamhotelnsw

@marganwine

@tyrrellswines
SHOP
Chasing Unicorns
Shop Online
Chasing Unicorns is the vision of Sarah Humphrey – a woman with "a lifelong love of vintage, wanderlust, and the desire to create beautiful, timeless, quality pieces that are made to last." She believes that we should wear the clothes we love everyday, not just for special occasions, and values the idea of "long-lasting fashion" which she champions with her individually designed, hand-finished pieces that Sarah hopes the "wearer treasures and covets it forever." Based in Byron Bay and shipping worldwide, it's time to add some bohemian to your wardrobe.
Red Cedar
Visit Website
14a Cudgery Street, Dorrigo Mountain, NSW 2453
This self described "Rural Lifestyle Store" is set in the Northern Tablelands of New South Wales. They stock Australian, ethically-made labels in everything from clothing to homeware, gifts to beauty and wellness products and their tasteful selection features artistic and quality-made goods. If Dorrigo Mountain isn't on your route, the good news is that they stock the full range online, so you can still purchase via the website.
Freshwater Farm
Shop Online
Freshwater Farm are producers of natural health and beauty products made using distilled essential oils in scents such as tea tree, juniper berry and peppermint. Their range includes soap bars, hand washes and – in oh-so COVID-19 style – the obligatory hand sanitiser. You can buy directly online or instore at Woolworths and Chemist Warehouse. All products are vegan, not tested on animals, cruelty free and Australia made; designed "with only the best natural ingredients."
Considering the difficult time NSW went through last year with droughts and bushfires, we couldn't resist giving them a shoutout for their support efforts to date – donating over 560 silage bales to drought affected farmers.
Jonima Flowers
Shop Online
Receiving a bunch of flowers is a sure way to make someone smile, so we had to add a Jonima Flower Farm stop to our road trip. With three generations of knowledge and enthusiasm, the farm grows seasonal blooms and creates a practice where the whole family is involved in the day-to-day running of the farm. Ingrid – fondly known as 'The Flower Boss' – heads up operations with her husband, John, and their four kids. The family are all passionate about the business and even share their favourite picks on the website.
@redcedardorrigo

@chasing__unicorns

@freshwaterfarm_aus
STAY
Burnbrae Wines
Visit Website
548 Hill End Road, Mudgee
Located in the popular region of Mudgee is a quaint winery-come-accomodation pairing that offers all the charm of its rural surrounds. Originally the Burnbrae's family home until the 60's, the two cottages have a romantic, farm-stay feel and make for the perfect stop to sit back and enjoy local wine on the veranda while looking out over the estate.
Victoria's
Visit Website
Multiple locations in Byron Bay
Victoria's are a collection of luxury properties set in Byron Bay, owned and managed by the creative duo, Victoria & Raemon McEwen. This entrepreneurial couple have turned their hands to deer and cattle farming, an air charter and flying school and have even produced and published "The Byron Bay Cookbook", but their real estate and hospitality ventures are what have us really excited. Inspired by Tuscan and French Colonial Architecture and set in some of Byron's most sought after settings, the pair seek to "offer a tranquil, elegant and romantic escape" for their guests.
Pretty Beach House
Visit Website
Highview Road, Pretty Beach, Bouddi Peninsula, NSW, 2257
Looking to escape the city and find luxury and comfort in bounds? We suggest Pretty Beach House. Just 90 minutes drive from Sydney CBD and nestled in Bouddhi National Park, Karina and Brian Barry have created a luxurious lodge made to feel like a "home away from home", while offering premium facilities including a wine cellar, outdoor infinity pool, private day spa and pool-side pizza oven for al-fresco dining. The whole property is yours for the stay, offering an intimate and private oasis.
Bells at Killcare
Visit Website
107 The Scenic Road, Killcare Heights, New South Wales, 2257
Now for somewhere perfect for a weekend getaway of total rest and relaxation. Designed to be "reminiscent of the seaside cottages of The Hampton's", Bells at Killcare has a range of 25 cottages in the spectacular surrounds of NSW Bouddi Peninsula, with bush walks and beaches on the doorstep. They also have an award-winning onsite restaurant and full spa facilities, so there is no need to even leave the resort! Because after the year we've had, don't we all deserve to spend the day drinking champagne in our hotel robes and slippers?


EXPERIENCE
My Rural Retreat
Visit Website
'Cabarfeidh', 9584 Guyra Road, Guyra NSW 2365
More than a place to stay, Tina and partner, Tom, have created an oasis to "unwind, escape your every day, and reconnect with nature". They host a variety of workshops on topics such as gardening, creative arts and women empowerment which run over one day, with the option to stay onsite and enjoy the beautiful surroundings a little longer.
Sydney Oyster Farm Tours
Visit Website
1420 Pacific Hwy, Brooklyn, NSW
Oysters are a regular feature at many restaurants and bars these days, but have you ever wondered what the process is in farming and harvesting these weird and wonderful creatures? Join Sydney Oyster Farm Tours in the beautiful setting of the Hawkesbury River, chat to second and third generation farmers and sample some fresh from the boat. There are several packages to choose from depending on your budget and for a real treat we suggest you try the aptly named "This Is The Life Tour", in which you get the added bonus of a trip to a pearl farm to watch a harvest and a three course lunch to finish.
Heifer Station
Visit Website
1034 The Escort Way, Borenore, NSW 2800
If you have visited Orange Wine Region then the likelihood is that you may already be familiar with Heifer Station. But today it's not just the wine that brings them to our attention. Despite having some of the most delicious Australian Pinot Noir we have tasted, Heifer Station is home to a kids farm and petting zoo onsite – complete with 'Snowy' the alpaca pack-leader, highland cattle, goats and plenty of chooks. It really is the perfect spot to bring the family; while the adults do a tasting, the kids can say hello to the animals.
Balloon Aloft
Visit Website
Multiple locations across Australia
We are ending this month's road trip on a high… literally! Balloon Aloft has been soaring the skies of Australia for over 40 years bringing you an unparalleled view of Hunter Valley, Camden Valley, Mudgee and Byron Bay. This team of hot air ballooning enthusiasts are passionate about making your experience as memorable as possible, and you are in safe hands, as the team includes the Women's World Hot Air Ballooning Champion and the Australian Hot Air Ballooning Champion. It seems like the perfect way to celebrate your NSW road trip.
@heiferstationwines

@sydneyoystertours