Lifestyle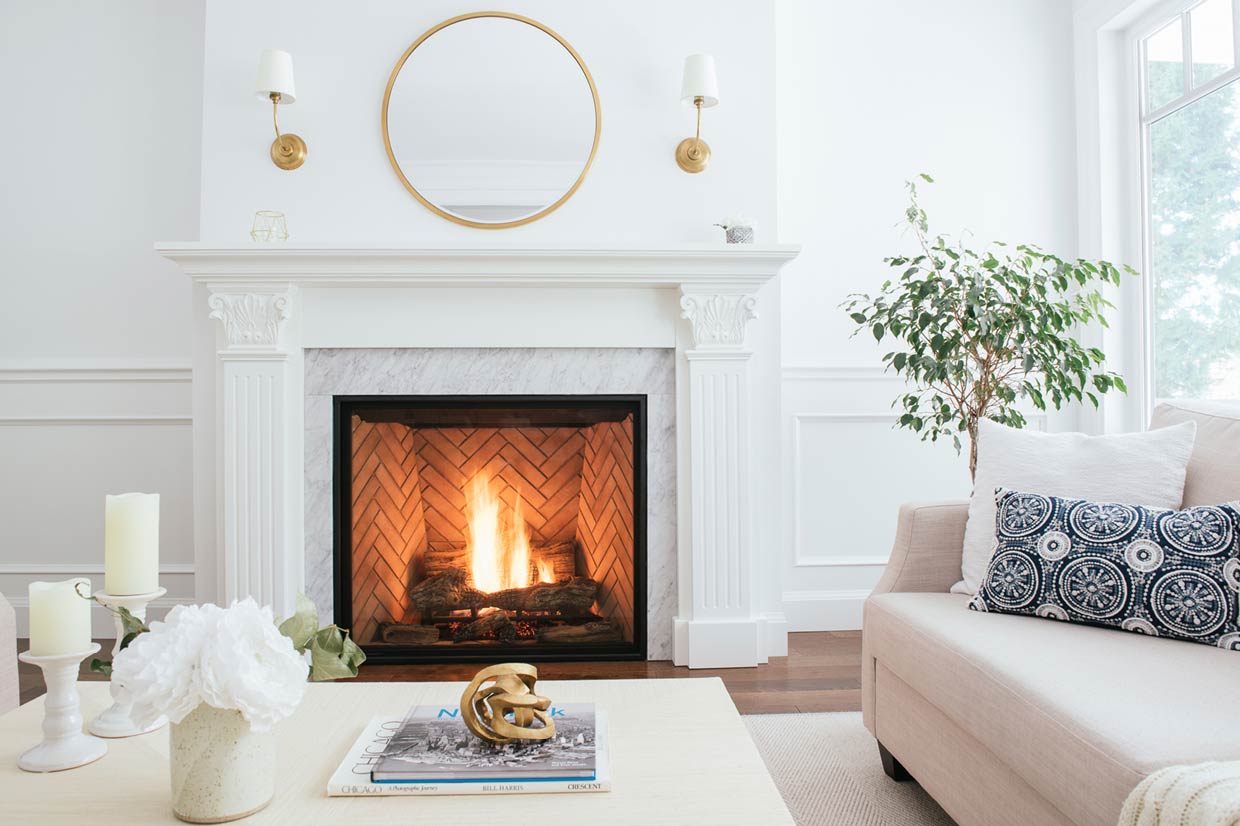 WORKING FROM HOME, IN STYLE
At this stage of 2020, it's fairly clear that we are entering a new (and probably long-lasting) phase of working life that looks quite different to what we had all become accustomed to. After months of having no option but to work from home, we've learnt that not only is this a possibility — but it can pave the way for a whole new version of work-life-balance that never before seemed comprehendible. No commute times, no uncomfortable corporate wear, no tiny demountable cubicle facing away from the only window. Just you, your laptop, (a pet?) and a series of Zoom meetings. And, what we thought was perhaps a temporary situation, has now become the norm. With many businesses seeing employee satisfaction and productivity rise during what have been trying times, it's becoming increasingly evident that working from home, may be here to stay.
So, with an office now in most homes, we thought we would take a little look at the family businesses supporting this movement with their products or trade. For extensive renovations and custom builds, you really can't go past Novero Homes and Renovations for that caring and personal touch. Find the perfect bespoke work from home furniture from Made By You. And, of course no work space is truly complete without a chill-out spot, because we all know work can be overwhelming at times. Having a space to distance yourself from the stress of the office, to sit and think can be the difference between maintaining balance or losing it. So for this, we've got meditation pillows and other zen-like additions from Calm Buddhi.


A PLACE TO CALL YOUR OWN…
Since 1964, the Di Meglio family have been creating beautiful homes. Now based in Vancouver, this family is still putting love and passion into every brick they lay. Originally from Italy, founding member Guiseppe, aims to continue this legacy through his son (and current president), Joele Di Meglio and wife Suzanne.
When it comes to creating that sacred place where the magic happens — the 'at home office' — you really can't go past this incredible family to bring your vision to life. You just won't get the same attention to tender details anywhere else. It's a company that thrives on the incredible bond between the working family members and you can feel that in everything they do. This extends beyond just bloodlines too, with Joele citing an "honest and hardworking team focused on skill and craftsmanship" along with the "intertwining" of work and personal families, as the defining element that leaves each client with a truly special place to call their own.
So if you are thinking of going full throttle into the work from home life, to the point where you're considering a re-design of an existing space, a home addition, or a custom fit-out. Then you absolutely must get in touch with the Novero Homes and Renovations team. If you're not based in their hometown, then it's worthwhile having a look at their work for inspiration. Everything is done to such a high standard, because this family knows that it takes more than just a few well-equipped tradesmen to build your dream space. As Joele says, "it takes a team of skilled individuals with a focus on communication, compassion, understanding and talent to carry out a project successfully."

@noverohomes

@noverohomes
WHEN ONE SIZE DOES NOT FIT ALL
Battling with flat pack furniture is something we're all probably a little too familiar with. Especially since the home office became a common fixture. Of course, the accumulated frustration dissipates when you finally drill in the last nail to erect your brand new bookshelf or side table. But what happens when it doesn't fit the space you've allocated? Or, when a mere few weeks later — it breaks. Anger ensues. Fury rises as you realise you've just wasted many hours of your day trying to create the ideal work conducive space. This is where Made By You comes in. Founded by former TV producer, Anna Wright-Hands, who "grew up working in my dad's power tools and machinery business in Wollongong." For Anna, this was a trade passed down for generations and revitalised by her need for "flatpack furniture that looks high end, but without the price tag". If that doesn't sound great enough, "everything is customisable online" AND it's a completely sustainable business. Every piece is made from Paulownia, a strong, lightweight, termite-resistant timber which, unlike hardwoods (that can take up to 100 years to grow), only takes 10 years to reach maturity, making it more renewable.
"We use 100% Australian grown plantation timber which is important in avoiding deforestation and the destruction of wildlife habitats," Anna says. "Being lightweight also helps keep our shipping costs low. All furniture is then finished with pure Tung Oil which is non-toxic and 100% natural."
If you're not already picking out your customised piece by now, or if you're so spoiled for choice and can't decide on what to purchase. Well Anna makes a bespoke, specific 'work-from-home' desk — we're certain these are a sell-out item for her. So take a look at what Made By You, can make for you, before they're inundated with requests and there's no time left to order your table, office chair or desk!


A PERSONAL TOUCH
So you've built or renovated a decently sized space, or perhaps you've just allocated an existing one. Your bespoke 'work-from-home' desk has been delivered and assembled, now the only thing left to do is create an inviting atmosphere. To add those final personal touches that will make you actually WANT to spend time in your home office, we highly recommend HEGI. A husband and wife team based in Gerringong, pouring all their time and love into each of their handcrafted furniture pieces. You may think that you don't need a leather lounge chair in your home office, or a monolith coffee table… until you see theirs. All of a sudden you'll be reconfiguring the room to make space for one of their stunning pieces. Of course, if you're the practical type, they've got options that fit the build there too. Their Vega Timbre Design Tables are perfect for the creative types needing loads of space to spread out and sketch ideas while referencing a big screen desktop for further inspiration. Or they'd be great for the erratic worker. That person who's desk space was always littered with an array of random post-it notes, scribbled upon notepads and a slew of different pens and pencils.
So whether it's for aesthetics or function, HEGI have some incredibly unique furniture pieces well worth checking out.


AND, FOR THE HIPPIE IN ALL OF US
Mindfulness in the workplace has become hugely important over the past few years, and because your home is your oasis, it's easy to forget this when shifting your workplace to the home. But with the introduction of work invading the home, it really couldn't be more crucial. If it was difficult to leave work at the office before, it's probably even more difficult when the office is inside your home. And if we allow work to overlap with our sacred family space, it can be the catalyst for one extremely busy and overwhelmed mind.
Because of this, we feel it relevant to include some beautiful and thoughtfully created additions that will help remind you to take a minute (or two… or ten) of down time throughout the day. Calm Buddhi is the yoga and meditation prop business built by long-time yogi, Angela Knight. After suffering from a serious illness, Angela sought solace in her yoga practice. Wanting to share the benefits of a daily routine encouraging mindfulness, Angela journeyed to India with her husband and mother to learn more about how she could promote yoga and meditation in the homes of others. It was here that she became intertwined with local artisan families creating beautiful block printed textiles. Inspired by the colourful pieces found in the homes of these Indian families, Angela and her husband knew their mission from here on out would be "to provide a variety of traditional yoga and meditation props making seated positions and yoga practice much more comfortable for modern bodies to sit, practice and meditate in comfort."
Whether you're a regular practitioner or not, a Calm Buddhi meditation pillow will at the very least instill a sense of connectedness with a wider mindful community. And, you don't have to be a dedicated yogi to appreciate the benefits of taking a moment away from the desk, to sit atop your meditation pillow and try to forget about that infuriating email you just received. It may help you collect your thoughts before responding irrationally.
With all this at your disposal, there is absolutely no excuse for not making the most of this opportunity to build a home office. It doesn't have to be a fold out table and a camping chair in an empty room. Make it inspired. Make it inviting. And most importantly, make it yours.
@calmbuddhi

@calmbuddhi