Lifestyle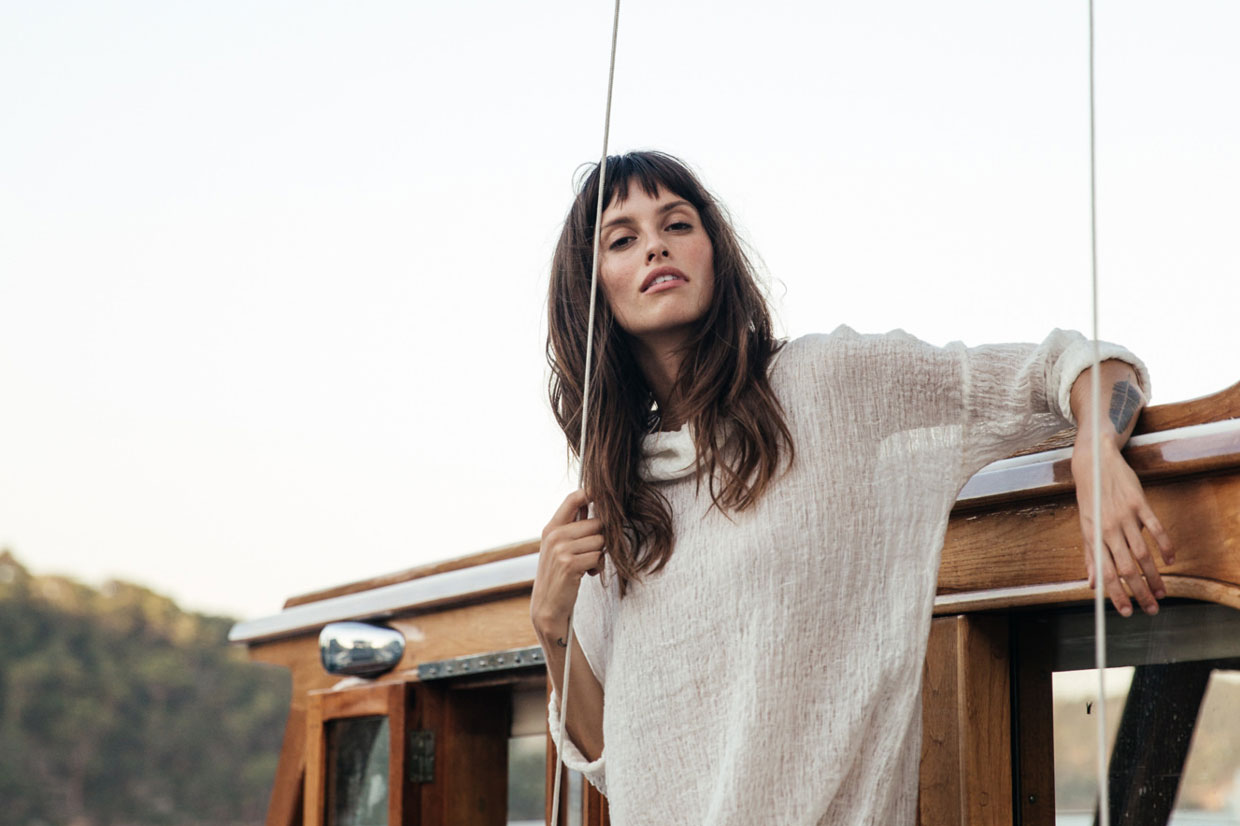 HOW ESTILO EMPORIO'S EUROPEAN ROOTS SETS IT APART FROM COMPETITORS
Family-owned Estilo Emporio first came to Brands of Kin's attention after they were nominated via our Instagram channel. And we're so glad they were. Based in Sydney, the fashion brand epitomises the values of quality and craftsmanship that we believe make family businesses so special.
Estilo Emporio is the result of a lifelong partnership between husband and wife Mac and Mardee McDonough, who began designing and manufacturing leather goods in the seventies in Sitges, on the Costa Brava in Spain. They developed a cottage industry; employing local people to plait, stitch, and emboss goods which were soon sold across Europe and as far away as Neiman Marcus in the USA.
Thirty years later, and the couple have now welcomed daughters Michaela and Kira McDonough into the business, and run the company from Leichhardt near Sydney, on the New South Wales coast of Australia.
DIVERSIFYING THE PRODUCT RANGE
In 2016, the brand launched a linen clothing range alongside the leather goods it was renowned for. The concept of 'linen and leather' now forms the basis of the brand, and the company sells directly online and at their HQ store in Leichhardt, as well as other fashion and lifestyle stores nationwide and ecommerce fashion sites.
Despite the move to Australia, the brand's European heritage and connection remain as important as ever. The linen range is inspired by a love affair with the Amalfi Coast in Italy, and is manufactured by a local artisan in the region alongside employing a cottage industry all along the Coast.
MANUFACTURING WITH CARE
The brand's European heritage doesn't just provide inspiration either; but the ability to work closely with other family businesses that share their same passion and attention for detail.
"Our roots have enabled us to cultivate close relationships with our European manufacturers," Kira continued. "The majority are family owned and there is a real pride in the production and quality, which only comes from creating with passion and care. Our manufacturers feel more like an extended family. What's more, European manufacturing is largely revered by consumers as a sign of luxury. And with good reason; Europeans do not short cut in their quality of life, food or fashion."
This passion for quality and craftsmanship can be seen in the final product too. Estilo Emporio's stunning ranges feature versatile, hand crafted pieces designed to last. And each and everyone is steeped in a story as compelling as the brand itself.
TIMELESS CLASSICS MADE TO LAST
"We design with the intent to transcend time and trends; creating pieces that are ageless, timeless and relevant around the world," explained Kira. "The design process goes beyond the idea of right here right now. We don't design fast fashion, but create pieces that are made to last; garments with natural and organic tones and texture, where less is more. We design with our mother Mardee (so across two generations), which is a real reason why we appeal to all ages."
It's clear that Estilo Emporio has made its mark in the world of slow fashion, and we want to wish them the best of luck for the future. Do you have a brand you'd like us to feature next month? Let us know via our website or Instagram.