Things We Love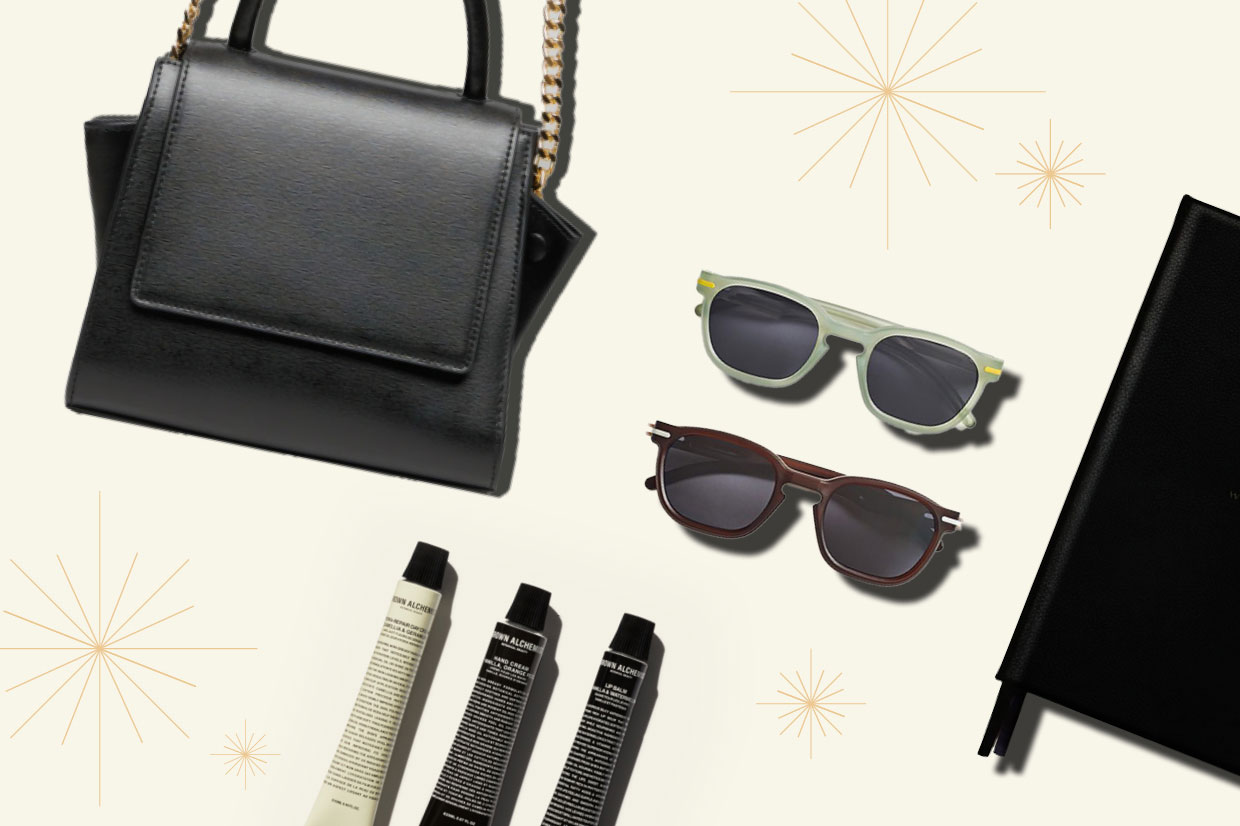 OUR CHRISTMAS GIFT GUIDE — IT'S BEGINNING TO LOOK A LOT LIKE A FAMILY BUSINESS CHRISTMAS
As Christmas draws nearer, we become increasingly panicked by our lack of time to thoughtfully choose gifts for our loved ones. So, as our good deed this year, we're giving everyone a helping hand. We've collated a rather extensive list of gift suggestions, all sourced from family owned brands. There really is something for everyone, and we hope that by the time you've finished perusing our Christmas gift guide — all your shopping is sorted.


UNDER $50
FOR THE TEA LOVERS
Little Wildling Co | Website | Instagram
With a background in Natural Health Science and an obsession for tea, Lee Sutherland's are the healing hands working hard to bring you a nourishing cup of Little Wildling tea. A business venture inspired by the tiny wild flowers collected by Lee and her sisters on their family property in rural Perth. Now distributed between homes and warehouses based in Sydney and Noosa, this family ship their little bags of goodness all around Australia and internationally. Our top pick for the tea lover's Christmas surprise is their 6 sample tin, so your lucky recipient can try the whole Little Wildling range. 
Cost: $35
Perfect as… A stocking filler, for a sophisticated element to break up the usual selection of novelty pens and sugar-filled treats. Or, great as a wrapped gift under the tree for mum, dad, grandma, grandpa, aunty or uncle.
---
ULTIMATE RELAXATION
Unwined | Website | Instagram
Did you know that wine bottles take one million years to decompose? We don't even want to think about the collection we've contributed to landfill just this festive season alone. Thanks to Unwined, you don't have to feel too guilty about your before, during or after dinner vino — because they're turning the discarded bottles into beautiful soy wax candles. So, if you've got a friend or relative who loves a bit of luxury, then this is the perfect eco-conscious gift for them. Our current favourite scent is Fingerlime & Lemongrass, it's fresh, Summer-y and rejuvenating. But they don't stop there, they've also got air fresheners, bath salts, glassware and diffusers, all made from recycled wine bottles. Of course, if you're overwhelmed by choice, then there are gift vouchers available too.
Cost: $14 – $39
Perfect as… a supplementary gift under the tree, or you could get a whole range of their products for the ultimate candle-lover.
@unwinedcandlecompany

@littlewildlingco
SKINCARE FOR INSIDE OUT
Grown Alchemist | Website | Instagram
Brothers Keston and Jeremy first collaborated together as consultants for globally recognised skincare brands, before discovering that continuous use of natural active ingredients directly improved skin cell health, optimising skin function and consequently reversing the signs of aging. They turned these findings into a brand… Grown Alchemist. With three key ranges to choose from, plus a selection of internal vitamins, this is the gift of transformation. From the outside in with topical cosmeceutical skincare, and from the inside-out, with their nutricosmetics — it's the most advanced beauty supplements available globally.
Cost: Products range from $40 – $100+, kits range from $40 – $120
Perfect as… a luxurious treat for your mum, sister, girlfriend or wife. Select from the single products or grab one of their pre-made kits. If you know your gift recipient is planning a Summer holiday, their travel essentials kit would be the ideal send off gift.
---
COULD THIS BEE MORE ENVIRONMENTALLY FRIENDLY?
HoneyBee Wrap | Website | Instagram
A business born from the family dinner table, HoneyBee Wrap is the antibacterial Australian made, environmentally friendly version of plastic wrap. Created in the foothills of Byron Bay, each wrap is lovingly made by hand, and is truly the gift that keeps on giving… with the company employing people and sourcing materials only from the local community. We suggest the fabulous five pack, to help one household move a little further toward being plastic free.
Cost: $35
Perfect as… an eco-conscious stocking filler, to help offset all of those candy wrappers.
---
FOR THE MODERN MAN
Natio | Website | Instagram
Now an iconic Australian brand, Natio was founded in 1993 with the aim of creating products that reflected the family's "deep appreciation for the natural world". All products are plant-based and they make really thoughtful skincare for men. The 'Wander Christmas Set' is our top selection, as it comes with a complimentary travel bag — so there's no excuse for the disorganised man not to be scrupulously well-manicured.
Cost: $39.95
Perfect as… an accompaniment to the Lord Byron Distillery Spiced Rum pack. Because we bet that after a few spiced rums, your male friend or relative will be needing a little something to help them look fresh the next day.
---
THE BREAKFAST COCKTAIL OF 2020
Reed & Co Distillery | Website | Instagram
We're not sure about you guys, but for us, 2020 has called for a few 'breakfast cocktails'… and when you're looking for the perfect pick-me-up infused with a cheeky over 18s kick, you can't go past the espresso martini. Reed & Co Distillery make an easy to use, take home kit that gives you all the tools to be your own at-home bartender. You'll be whipping up espresso martinis as easily as you can make a cup of tea (not sure if this is fabulous, or dangerous). Nevertheless, it's a great Christmas gift. Because everyone could do with a good cocktail right about now.
Reed & Co are a family owned business, founded by chefs Hamish and Rachel. They specialise in their botanical Remedy Gin and attribute their unique blend of flavours to their background in chefery. This espresso martini kit features their signature Remedy Gin, along with a special aged coffee gin liqueur. We'll trust that they've got the marriage of flavours just right and recommend this one as a fun festive gift for basically anyone who enjoys a cocktail.
Cost: $34
Perfect as… the fun gift for that relative you never know what to buy for, or for the friend who already has everything.
---
TOYS, CLOTHES, BASKETS & BAGS
Olli Ella | Website | Instagram
Olli Ella was founded by two sisters, who dreamt of creating something beautiful together. Everything in their collection was thought of and made with love, and they have a LOT to choose from.
You could kind of go crazy on their website, shopping for the entire family. But we'll just narrow it down to a few favourites. We love their children's toys and particularly love little Holdie Folk Farmer, Each of their 'folk farmer's' have a little back story and you can collect them all to create your own little folk farm. So not only is it a cute gift on its own, but it's a nice start to a whole collection.
Cost: $29.95
Perfect as… a gift for your niece, nephew, grandson, granddaughter or a friend's little one.
@grownalchemist

@natiobeauty
FOR HER
WHEN NOTHING BUT THE BEST WILL DO
ally + me | Website | Instagram
This Hobart based family specialise in good quality products, ethically made with natural fibres. Simple. With a wide variety of things to choose from, we feel the safest gifting option is their Envelope Wallet. Though they also make clothing and homewares, these things can be a little more personal and it's notoriously difficult to get sizing and style right when buying for someone else. If you do want to go with these options however, they do offer gift cards — so your lucky recipient can choose their own present.
Cost: $195 (for the wallet)
Perfect as… the big special gift for any of your loved women.
---
DIAMONDS ARE A GIRL'S BEST FRIEND
Natalie Marie Jewellery | Website | Instagram
Run by husband and wife team, Natalie Marie Jewellery is more than just a decorative accessory. Founder Natalie has a background in art and design and she wants her pieces to be seen as "wearable treasures that act as tangible expressions of love or sentiment". Everything is made by hand, in their Sydney studio which is a conscious decision to minimise their ecological footprint and ensure lasting relationships with customers.
Before you get lost in the beauty of their website and product catalogue, they've actually gone ahead and made life a little easier for us and created their own Christmas gift guide. Categorised by how much you're willing to spend and a few other elements, we're sure you'll find something meaningful to give.
Cost: Varying
Perfect as… these ones are special. This is the gift you give your loved one, mum or dad. It's a lifelong symbol of dedication to a relationship. They've even got bespoke personalised pieces for an extra special added touch.
---
A DRESS FOR EVERY OCCASSION
Kookai | Website | Instagram
It's the Parisian chic label that Australian women have been wearing for over three decades, so you know anything from their collection is going to be well received. Originating in Paris but brought to Australia by Rob Cromb and Danielle Vagner, the couple were inspired during a trip to the fashion capital and took a risk with the Australian market. Betting that there was a gap big enough to fill with their signature KOOKAI style, and their bet paid off as they're now one of the most recognisable brands in the country.
Because it's hard to choose clothes for people, our pick is the York Bag. However, you really can't go wrong with the simple sophisticated style. So if you're bold enough to choose clothing for another, we's say you're safe doing so with a KOOKAI piece.
Cost: $140
Perfect as… a last minute gift for the girlfriend or wife.
@kookai_australia

@nataliemariejewellery

@allyandmestore
FOR HIM
SPICED RUM TO GO WITH THE CHRISTMAS PUDDING
Lord Byron Distillery | Website | Instagram
Yet another Byron based operation, Lord Byron Distillery is built on one simple philosophy — drinkers deserve to know where their drink comes from. So, the Restall family distil their spirits from ingredients grown on their own family farm, for "the discerning consumer". Personally, we don't think you can go past "The Promise Aged Spiced Rum Gift Pack". Because it's the festive season, so now's a better time than any to get a little spicy…
Cost: $89
Perfect as… the main event for dad, grandad, uncle, husband or brother. We're pretty sure they'll have an extremely merry Christmas with this.
---
WHAT'S MORE AUSTRALIAN THAN A CHRISTMAS BEER?
Heads of Noosa Brewery | Website | Instagram
A company built by two brothers, in (yes you guessed it…) Noosa Heads. With flavours inspired by their surroundings, Lance and Craig want each of their brews to taste like that "unbridled swell of the magnificent Pacific Ocean". Respecting time-honoured traditional brewings, with a little bit of innovation along the way, these brothers have an "undivided focus on quality". For a sample of some of their varying brews, we recommend the Mixed Carton. The only problem you'll face is deciding on who gets to try what!
Cost: $74.99
Perfect as… the first gift opened. So everyone can share a beverage while the unwrapping continues.
@lordbyrondistillery

@headsofnoosa
FOR COUPLES
A VIRTUAL EXPERIENCE TO REMEMBER
Whispering Brook | Website | Instagram
Inspired by their love of the land, Whispering Brook is more than just a winery. They've extended their offerings to home grown olives, a guesthouse and food and wine experiences. This one is completely COVID safe, a virtual wine tasting in the comfort of our own home. So for those family members a little too far to actually see this Christmas, this one is perfect. The wine is delivered to their door and the virtual date booked in with one of Whispering Brook's wine specialists, who will be there to guide you through your experience at your own pace.
Cost: $55 – $259
Perfect as… the gift for loved ones not quite comfortable enough, or able to venture out for a special experience this festive season.
---
SHADES OF CHANGE
goodcitizens | Website | Instagram
Born in 2018 over a family dinner, goodcitizens are the sunglasses you never knew you needed (until you know). Made from 100% recycled material and inspired by Archie (6) and Harry (8) — goodcitizens is headed up by loving father Nik Robinson. Made in Sydney but making waves all over the world, with a window display at the highly coveted Selfridges London and features in major publications and tv shows internationally, this is the perfect 'on tread' and feel good Christmas gift for 2020.
Cost: $99 – $109
Perfect as… these sunnies are centre stage, main gift material. Each pack is hand wrapped by Nik himself, with a little note explaining how your new shades have prevented one more plastic bottle going into landfill, or worse — the ocean. It's a cool and sentimental gift that won't soon be forgotten.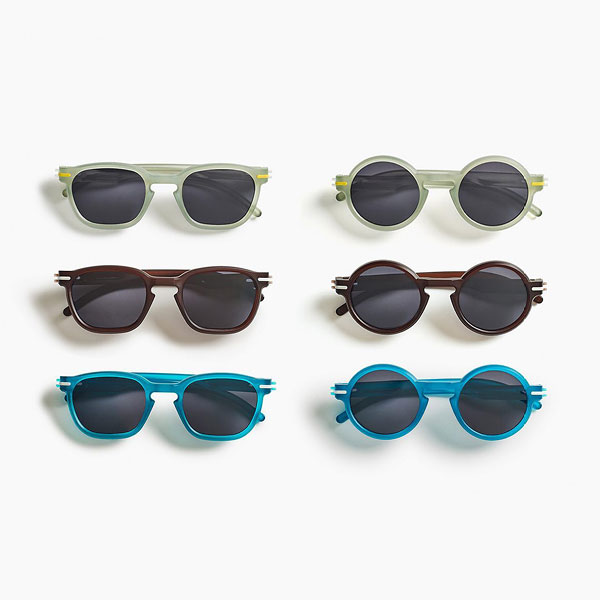 FOR THE LITTLE ONES
FOR THE LITTLE, THE BIG AND EVERYONE IN BETWEEN
Little Chiefs Boutique | Website | Instagram
Clothing, shoes, accessories, toys, decor, essentials for babies and children as well as a little something for mum, that's what you'll find at the Little Chiefs online boutique. Parents to three of their own 'little chiefs', founders of this brand know the importance of what we buy for our family. They ensure that every product is fun, organic & natural, ethically and sustainably made, educational, enriching, safe and great quality! What more could you ask for? Personally, we couldn't go past this shell bag — the perfect case for any little person to keep their most treasured tiny trinkets.
Cost: $59.00
Perfect as… a little something for that little someone.
---
HIPSTER TOYS FOR HIPSTER KIDS
HipKids | Website | Instagram
A range of stylish and inspirational toys and furniture for trendy families. Founded in 2006, HipKids was a product of this family of five's own frustrations when trying to find nice wooden, well-made toys for their children that would last the test of time. They couldn't find exactly what they were after, so they just went ahead and made their own. And, now they make them for others too. With a wide range of toys to choose from (not just wooden ones), it's hard to pick a favourite… though we're rather keen on the Vintage Trybike.
Cost: $199.95
Perfect as… the first ever special gift for a first ever special Christmas
@hipkidspics

@littlechiefsboutique