Just Between Us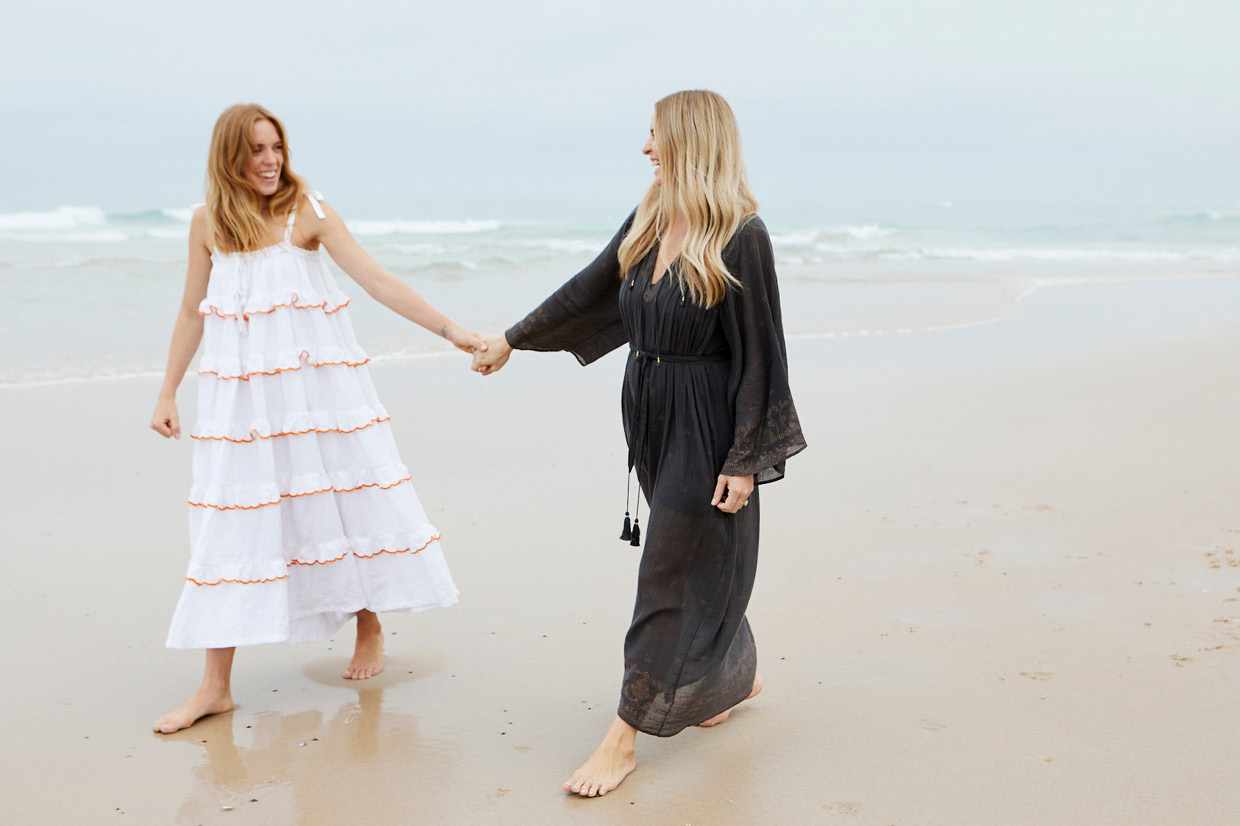 HOW TWO SISTERS REINVENTED THE BEACH TOWEL
Sisters Emma Henderson and Victoria Beattie, from Kingscliff in NSW, single-handedly reinvented the beach towel through their company The Beach People.
The business is just a few short years old, but their signature 'roundie' towel can be seen on sandy stretches across the globe. A simple idea turned into a multi-million dollar business that now spans beach, home, accessories, and kidswear.
We caught up with Emma and Victoria to discover more about their story, and what it's like working together.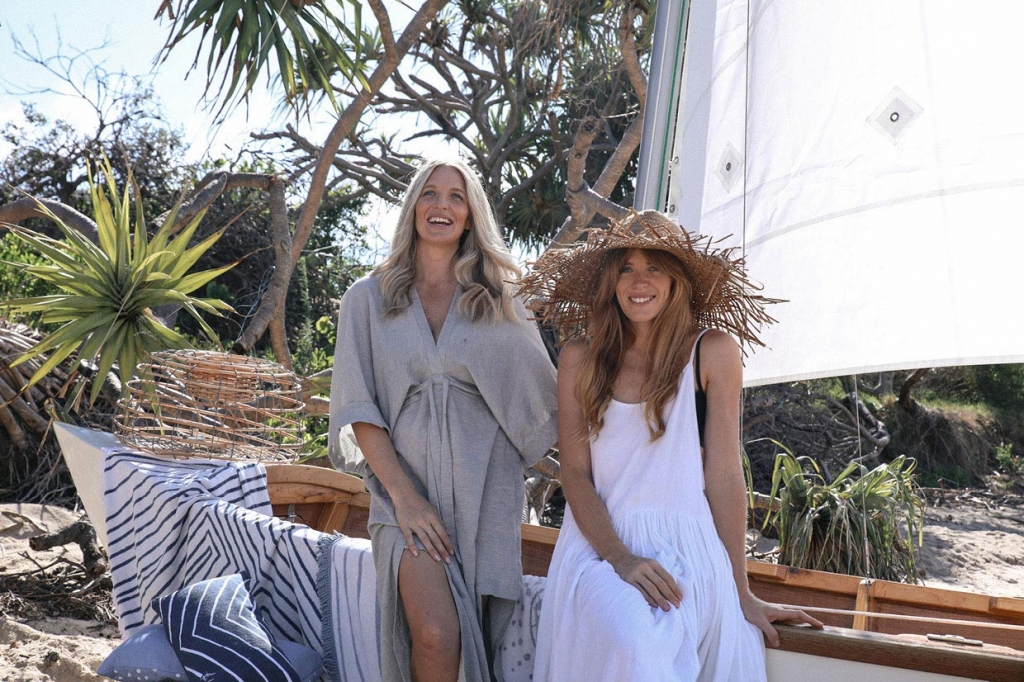 EMMA
At 35, I'm the older, wiser sister (joking – Victoria is actually way wiser than me). In a nutshell I'm the dreamer and Victoria is the doer. That gal knows how to get stuff done.
She's also amazing at problem solving. While I tend to hit the panic button pretty fast, Victoria comes up quickly with amazing solutions and then writes a killer procedure so the problem doesn't occur again. I really love that about her.
We've dreamt of working together ever since I can remember and we actually worked together for several years before we started The Beach People. So I always knew we'd be great together in business.
If you do go into business with a family member, you need to remember that the relationship comes first above the business, no matter what. Our wise mother encouraged us to do a 'sister contract' before we started The Beach People. We wrote down roles and responsibilities, and I have to say that has really helped.
VICTORIA
I'm the baby, at 32 years old, and I oversee the general running of the business including all the legal, logistics, accounting etc. Emma does everything visual from website design, product design/development and social media. We do cross over in marketing and product development as it's something we both love doing together.
We're really complementary in that way. Emma makes everything look beautiful. She doesn't even try… it's just her natural talent.

I think starting a business together was a natural evolution. Our parents owned different businesses our whole childhood, so as a result, Emma and I were starting businesses of all sorts all the time… from cake stands, selling our art, or – my favourite – a hair salon in the backyard where we would charge 20c a wash with the garden hose, using shampoo from mum's shower. Talk about good margins – there was no outlay, just 100% profit. We must have been six and eight years old at the time.
If you're planning to work with a family member, do a strength and weakness test so you truly know what each person is good at and not so good at. Then play to your strengths. I would never ask Emma to balance the books and she would never ask me to style a photo shoot. Also we never talk shop on the weekends unless it's something fun. We just hang out as sister and friends outside of work hours.