City Guides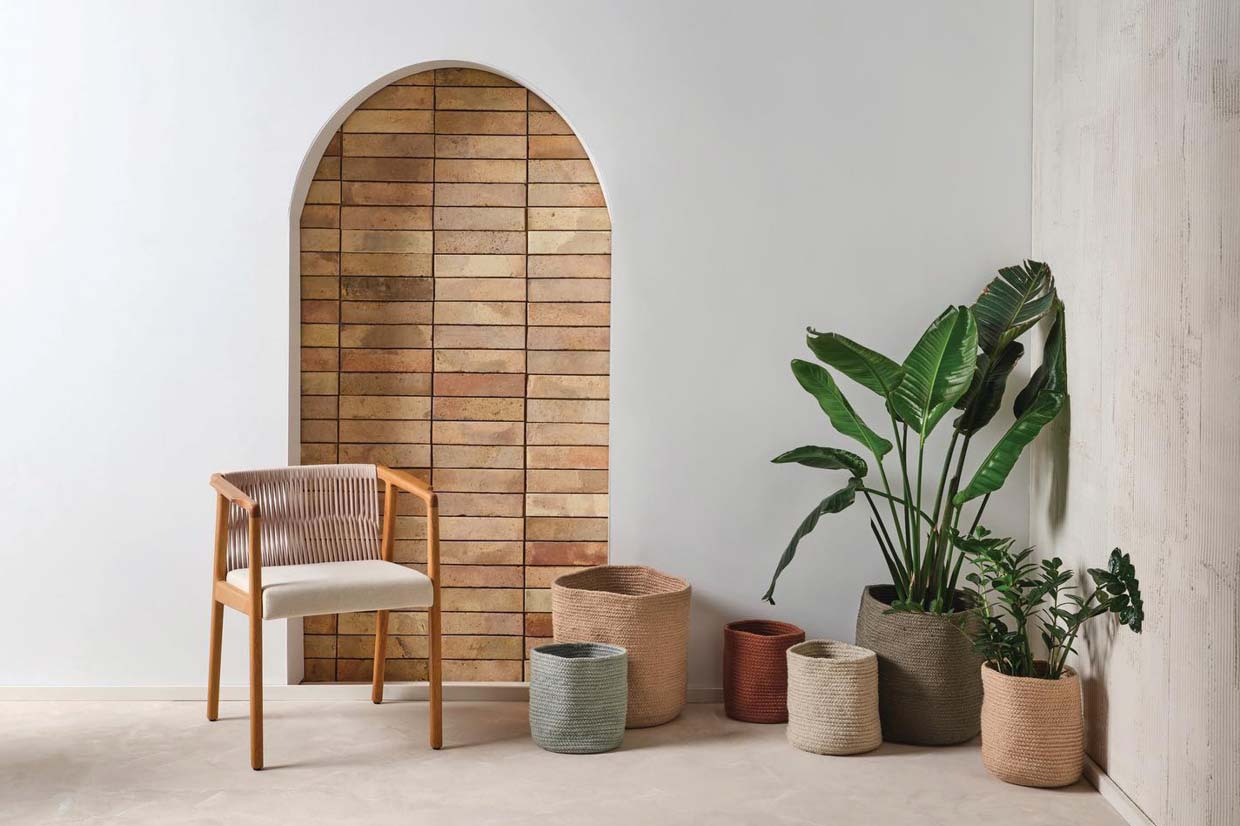 SOUTH AUSTRALIA ROAD TRIP – FAMILY BUSINESS STYLE
In our last guide we celebrated all things local in our New South Wales Road Trip, and it was such a hit that we thought there was no better destination for us to highlight next than our neighbours in South Australia. From slick inner-city hotels to rustic vineyards, we travel the breadth of the state to find the best in dining, shopping accommodation and experiences – perfect for exploring with friends and family. 


EAT AND SIP
Longview Vineyard
Visit website
154 Pound Rd, Macclesfield SA 5153
South Australia is blessed with some of the best wine regions in the world, so naturally we had to feature an Adelaide Hills family-owned winery as your first stop. With their self proclaimed "Longview hospitality", brothers Mark and Peter Saturno and their team offer cellar door tasting, wine flights and cheese boards. If you have time it's worth staying for lunch in their restaurant for the "vineyard food and wine experience".
Leonards Mill
Visit website
7869 Main South Road, Second Valley
With a belief that food should be "fun, fresh and enjoyed" and with a passion for the Fleurieu Peninsula, Leonards Mill is not only a restaurant, but a celebration of all things farming, fresh produce and family business.
Iain and Hayley run the 162 flour mill as a farm-to-plate dining experience, sourcing all their produce from local family businesses in an effort to support their peers. They have their own permaculture kitchen garden where they grow their garnishes and they buy their meat direct from farmers as a whole animal, to ensure they utilise every bit without wastage. In their wonderful words: "We are paddock to plate: nose to tail: root to leaf".
Soi 38
Visit website
54 Pulteney Street, Adelaide SA 5000
Executive Chef, Terry Intarakhamhaeng has been at the helm of Sio 38 – affectionately named after a famous food market street in Bangkok – since it's opening in 2014. Initially as a place to enjoy street food uncommon in Adelaide's Thai restaurants, the venue has since evolved to be a place to celebrate "dishes of Thailand's regions, history and ethnic minority groups". And in an effort to keep the ingredients sustainably and ethically sourced, Terry uses native alternatives where possible while keeping the fresh and vibrant flavours famed in Thai cuisine.
@longviewvineyard

@soi.38
SHOP
Andorwith
Visit website
38 Winston Ave, Clarence Gardens, South Australia 5039
Introducing Daniel and Dominic Smith – two Aussie brothers and founders of Andorwith. Starting out in 2009 as a small range of t-shirts produced in their family shack at Goolwa Beach "selling to family and friends from the boot of their car", 10 years on they have expanded their range to a surf wear collection with an emphasis on sustainability. Coming from a family of eight siblings, Dan and Dom seek to create a brand that holds "sustainability, family and community values at its core."
Linen House
Visit website
73 Victoria Street, Victor Harbor, SA, 5211
Linen House is our new favourite spot for homeware, linens, bedding and bathroom. Their aesthetic is an exciting blend of prints, fabrics and textiles, which is due to their vibrant team of creatives who "share an intense appetite for fashion, fabrics and patterns". 25 years in design has built the Linen House name from the artistic capital of Melbourne, Australia to stockists worldwide.
Haigh's Chocolates
Visit Website
Multiple locations across South Australia
Here's one for the chocoholics amongst us. Haigh's is a giant in the world of confectionery and for good reason – since the 1st May 1915 they have been producing some of the finest quality (and incredibly tasty) chocolates on the market. But did you know the first store was opened by Alfred E. Haigh in Adelaide? Now in their fourth generation and with the Haigh brothers Alister and Simon as Managing Directors, they are proudly the oldest chocolate making family business in Australia. Visit one of their many stores to pick up some artisan delights.
@haighschocolates

@andorwith_
STAY
Upalinna Station
Visit website
Upalinna SA 5434

Upalinna, which means 'Little Water' in the Adnyamathana language is a rural farmstay set in the remote outback of Flinders Ranges, South Australia. A business championed by Stay In The Bush, this family owned sheep station has a selection of options to choose from. Camp under the stars for a quiet close-to-nature experience, or why not try the shearers Quarters – fully self-contained to sleep 14 people reached by 3km of 4×4 dirt track.
With activities like gazing "at the millions of stars in our Milky Way" and "rambling through native pine forests and gum lined creeks" you can see why it's top of our list for a city escape.
Hotel Richmond
Visit website
128 Rundle Mall, Adelaide SA 5000
Hotel Richmond is a boutique hotel with family values at its heart. The team welcome you to one of their 30 stylish rooms suiting the needs of business travellers, families and locals, as a destination to enjoy a few nights of city life in Adelaide's bustling CBD. With the shopping precinct on the doorstep and a full onsite restaurant and bar, you won't have to go far to feel like you are on holiday.
Marion Hotel
Visit Website
849 Marion Rd, Mitchell Park SA 5043
The Marion Hotel is part of the Hurley Hotel Group – a family business that has been serving the South Australian hospitality industry for over 30 years. Their 2018, $20 million major redevelopment firmly placed Marion Hotel as a front runner for sleeping, eating, drinking and entertainment (although not necessarily in that order). The rooms have a modern yet urban feel, many of which are fitted out with king size beds and freestanding "soak baths".
@marionhotel
EXPERIENCE
Beerenberg
Visit website
Mount Barker Road, Hahndorf, South Australia, 5245
Beerenberg is a company close to our hearts and after featuring them in one of our very first Inside Stories, we couldn't resist the opportunity to give them a shout out. Since 1975, their strawberry patch has been open each November to April for locals and tourists alike to come and pick-your-own. While at the farm store, make sure to stock up on your favourite preserves and chutneys. They are all homegrown and delicious!
d'Arenberg
Visit website
Osborn Rd, McLaren Vale SA 5171
Since 1912, the Osborn family are one of the finest winemakers in the McLaren Vale wine region. But more than a winery, the family have created a cellar door experience like no other. Let's start with the d'Arenberg Cube – the idea of Chester Osborn in 2003 to create a 5 level sensory experience that represents the complexities of wine making. It features a wine sensory room, a virtual fermenter and a 360 degree video room. Guests are also encouraged to visit their Alternate Realities Museum and Salvador Dali exhibition, which showcases "some of Dali's most iconic imagery, including two monumental sculptures and three life size sculptures."
The 'd'Arenberg experience' is not to be missed!
Prairie Hotel Outback Experience
Visit website
High St & West Terrace, Parachilna SA 5730, Australia
We finish the road trip with a true Aussie outback experience. In the rugged and remote landscape of the Flinders Range comes a unique getaway to "reconnect with the important things in life: family, friends, food and nature". Join Ross Fargher and wife Jane, with their song Lachy and Eddie as you enjoy a cold one in the outback local, before adventuring on a private Nilpena Station Fossil Tour and resting your head in one of their three lodges.
@beerenberg

@prairiehotel