The Business of Family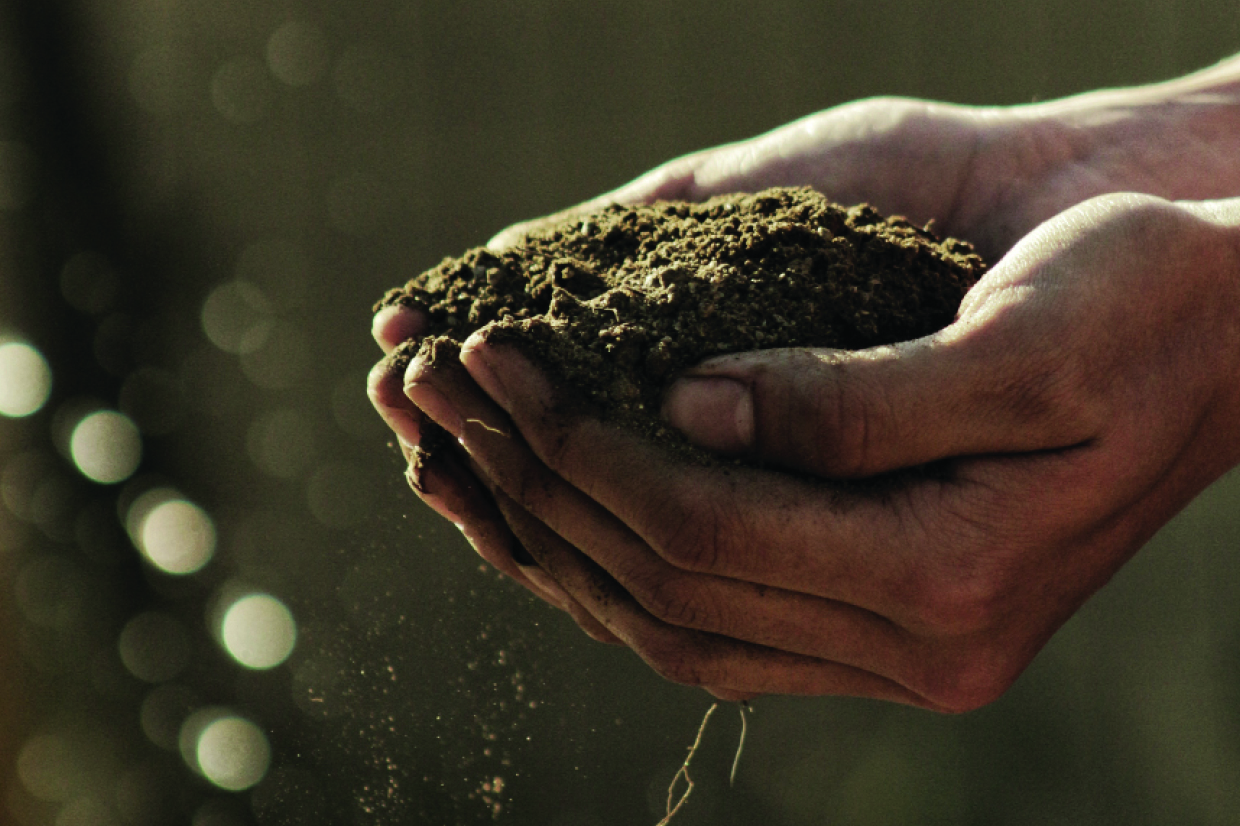 VINOMOFO'S CO-FOUNDER ANDRE EIKMEIER ON LEAVING A $100M SUCCESS STORY FOR A START-UP
Andre Eikmeier founded online wine distribution company Vinomofo with his brother-in-law, Justin Dry. After turning it into a $100 million dollar success story, he left to launch a purpose-driven software platform called Good Empire, which aims to help brands and people align purpose and create change.
Here, Andre chats to us about the power of creating a movement, the ups and downs of working with his brother-in-law, and what it's like to go back to start-up mode after creating a multi-award winning business that took on the retail giants and won.
YOU'VE HAD LOTS OF CAREERS BEFORE LAUNCHING GOOD EMPIRE INCLUDING ACTING, SINGING AND FILM DIRECTING. TELL US HOW YOU EVENTUALLY CAME UP WITH THE IDEA OF VINOMOFO?

At one point, I had this video production company and most of my clients ended up being wineries and wine tourism, just by happenstance. I wasn't really thinking of getting into the wine business, but then I started thinking about how cool it would be to have somewhere people could read and review wines.

Justin – my brother-in-law – had just come back from South America and was starting to use Facebook when he hit upon the idea of Facebook for wine. It was Christmas eve over a few drinks when we realised we were basically talking about the same idea.

And so, (drunk), we were like…we should go into business together. It took us nearly five years to come up with the idea of Vinomofo, as we were always trying to be like 'wine and social media' or 'wine content'.

We started a YouTube show called Road to Vino travelling around Australia in a kombi trying out all these wines. At the time, wine was a bit elitist and excluding, and we were just there in jeans and T-shirts. It seemed to really resonate with people.

From there, we moved into online wine distribution. That was 2011.
WHAT WAS IT LIKE STARTING A BUSINESS WITH YOUR BROTHER-IN-LAW?

We didn't actually get along that well in the beginning, but we knew we had really complementary skill sets. And it was good because we were hard on each other. That made it exhausting, but we would keep thrashing things out until we got to somewhere we were both happy with.
HOW MUCH DID THE YOUTUBE CHANNEL HELP YOU ESTABLISH YOUR BRAND AND AUDIENCE?

It was a big help – we probably had about 5,000 people that were tuning in and I reckon half of these became our first customers. We think people just found it so refreshing to not have someone take wine so seriously.

And then it was this crazy ride. We were broke for the first four years. Coles and Woolies weren't online yet, and as we'd had a lot of media (we were seen as this new and exciting thing), we started to come on to their radar. They were bringing on suppliers and we realised we needed to bring in a big partner – that's where we linked up with Catch Of The Day. They bought a big chunk of the company which helped us grow.

Sometimes it takes a while to figure out what's important to you as a business and therefore to your customers and on to your community. We became really tight around the community focus – what we would and wouldn't sell.

Then, as our reputation grew we were able to start bringing wines from overseas and over six or seven years we grew from two of us in a garage to a team of over 120.
@vinomofo

@vinomofo
YOU'D NEVER BEEN A CEO BEFORE. WHAT WAS THAT LIKE?

At the beginning you're just learning how to build stuff, but when we hired our first employee – a developer called Ollie – I became really obsessed with culture. I was like 'I've got this real responsibility to create an atmosphere and environment where he feels safe, secure, and supported. It needs to be a really great place. I needed to learn how to be a good leader no matter what came along. I wanted to be a good CEO.
YOU LEFT VINOMOFO AFTER 12 YEAR'S TO START GOOD EMPIRE. HOW WAS THAT?

It was a pretty clean break as Justin and I were already co-CEOs. I think it took me by surprise how much my identity had been tied to the business. I remember it was equal parts freeing and exhilarating.

It went from having a business with 120 people that you walk into it each morning, with a strategy and a plan, to suddenly being alone in a co-working space just trying to figure it all out. It was like, oh wow, this is really lonely. And then there was all that same self doubt and imposter syndrome that you go through when you build a business.
WHAT WAS THE MISSION WHEN YOU LAUNCHED GOOD EMPIRE?

Honestly, it was to help save the f*cking world. I needed to help. I sat there and thought, hey, I'm super privileged. Compared to most people in the world I'm a white man, born in the Northern Beaches. I have a lot of experience, networks, contacts and a reputation. Let's do something good with it.

I was doing a 35 minute walk back to an Airbnb when suddenly the idea came to me. I wanted to do something with a small team that just really aligned. I wanted to get a group of really fiercely-aligned, intelligent people who also wanted to help the world and ask them to figure out how to do it.

So that was all I knew. For a while I was consulting for organisations to help instill purpose into their culture, their brand and their vision. But then I realised that I didn't like consulting, and during the learning phase, one of the marketing promo ideas we came up with was called Year of the Planet.

The idea was that people would make one small change in their lives each month to live more sustainably. Suddenly we had 10,000 people signed up and this strong community around it.

There's a lot of reliance on hoping that governments will change their policies. But we've had Trump in the US and Morrison here; in terms of climate change that's not exactly exciting.

We want Good Empire to empower and amplify impact; basically help people and show them how they can make their own difference. We know people will participate in movements and that's what we're hoping to create.

Also, what we're building at the moment is a platform that aligns with the UN Sustainable Development Goals and will help companies to monitor their impact as well.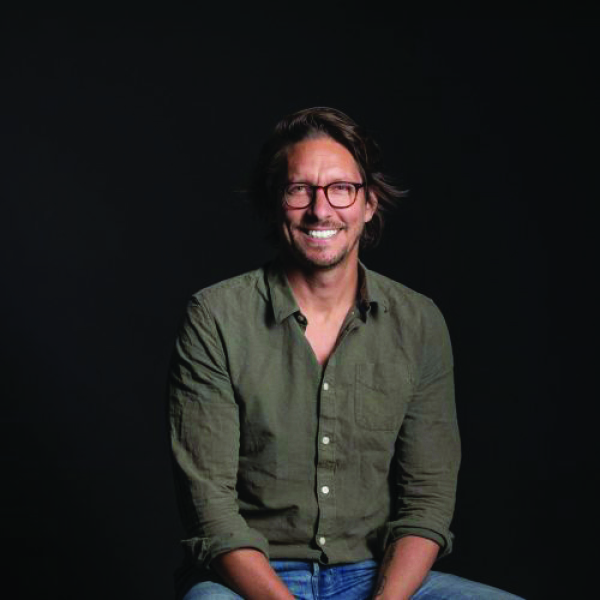 WHAT DO YOU THINK'S BEEN THE BIGGEST CHALLENGE WITH GOOD EMPIRE SO FAR?

Very clearly a lack of capital. Doing everything by just bootstrapping it. There's lots of testing and a lot of ideating, without a lot of progress. But when the right products finally came, suddenly everything fell into place. Every investor, every partner, every customer…it was like the lights just came on.
AND IN A NUTSHELL, WHAT IS GOOD EMPIRE?

It's an app that empowers good humaning. It's a way that we can contribute to the UN Sustainable Development Goals, essentially.
DESPITE THE CHALLENGES AROUND THE CAPITAL, IT MUST HAVE BEEN EXCITING STARTING SOMETHING NEW, PARTICULARLY SOMETHING THAT'S SUPER PURPOSEFUL AND REALLY ALIGNED TO YOUR PERSONAL VALUES. WHAT'S BEEN THE GREATEST MOMENT IN THIS JOURNEY SO FAR?

The moment that we actually conceived the latest idea for sure. This new product, it was the result of 1,000 decisions that came before. That feeling of it all coming together… it's like, wow, this could really be something great.
WHAT IS YOUR BIG GOAL FOR 10, 20 YEARS' TIME?

We've got these goals linked to plastic use, hunger, poverty but it's all ongoing. I reckon this is the kind of business that we'll keep resetting. In 10 years' time I'd love to have stepped back from it but I want to have seen the impact.

I love seeing my teenage kids get really excited about it too and have a sense of family ownership. When they come into the office they are really proud of it. I should say that the proudest moment is probably this.

A couple of months ago my 13 year old daughter was asking me questions about the new business and said "you're a pretty good person Dad". I could see that she was really thinking about what I was doing with my life. We need to get it right because they are inheriting this sh*t show. So that was really special.
Andre will be speaking at a Family Business Australia event in 2021.