The Inside Story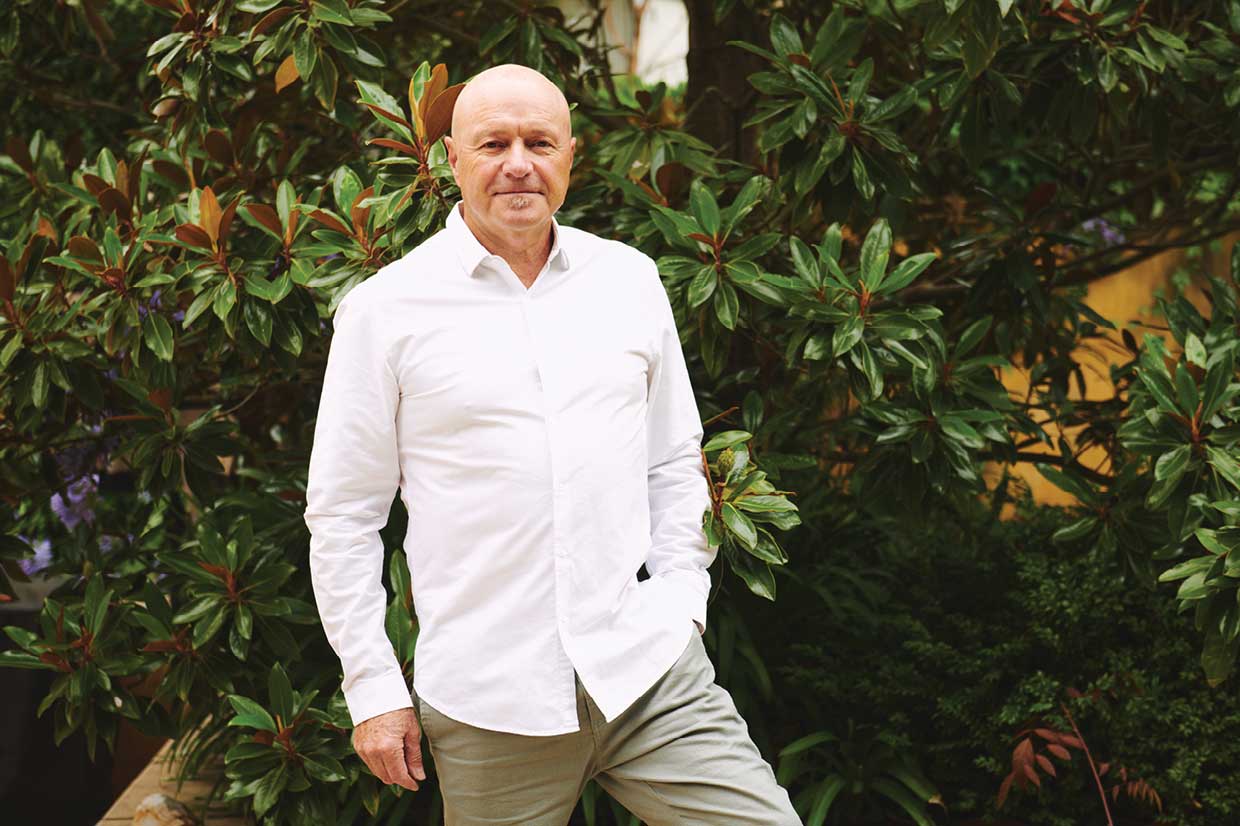 WALKING THE WITTNER WAY
"Being able to work in a harmonious way with your family, is something very special."
If you're a woman living in and wandering the streets of Australia, chances are at some stage, you walked your path in a pair of Wittner shoes. Because they've been crafting high-quality footwear for over 100 years…
The business idea was inspired by a happy accident back in 1912 and is now led by an external CEO, with the guidance of fourth-generation family member and chairman, Michael Wittner. Having the opportunity to chat to Michael about the way they've overcome difficulties in retail and perceived limitations of a family run business has been both inspiring and eye-opening.

THE HAPPY ACCIDENT
Now one of Australia's most established and prominent businesses, Wittner was actually not a strategically or well-thought out passion project. It was the result of a few unplanned circumstances aligning with a very entrepreneurial and industrious family.
When Michael's great grandfather, Arnold Vitner, hopped on a boat and set sail for America back in 1887, the trip that was meant to be four weeks took four months and ended up in Australia instead. However, rather than being perturbed by this somewhat inconvenient (and completely unforeseen) setback, this remarkable man found a way to make the most of it. Being a trader, he imported goods on consignment from overseas. Out of a large array of products, he managed to sell everything but the shoes. He tasked his son HJ (Michael's grandfather) with shifting this product, by simply proclaiming to him "you're in the shoe business now". So from this leftover stock — Wittner was born.

WALKING THE WITTNER WAY
A phrase coined by the Wittner pioneer, HJ, and a sentiment that has carried on throughout the generations. 'Walking the Wittner way' has in a way, always stood for soldiering on; overcoming hurdles and finding ways to just make things work. They've been doing this since their inception.
Always the innovators, Wittner was possibly the first ever retail business to understand the importance of delivering orders to customers. And this clever offering as a business got them through the Great Depression. HJ would deliver his hand written catalogues to country clients because he understood the importance of making their product accessible to everyone. A painstakingly arduous task that paid off, when the shipment orders became so prevalent that the local Post Office had to expand to accommodate them. It's a true reflection of Wittner's unique ability to really value and understand their customer. To know that everyone needs good quality shoes but not everyone has the time or the ability to travel into city centres to pick some out. Nowadays most retail stores have online branches and the competition around this is vast, but what these companies will never be able to compete with is the fact that Wittner did it first. They paved the way for everyone to 'walk the Wittner way'.

BEYOND THE FAMILY
Before Michael took up his role within the family business, he scrubbed pots and pans at a local Melbournian restaurant that eventually led to his position as a waiter. He attributes this experience to a skill he still draws upon to this day — to be "practical and entertaining" in almost any social setting. In other words, navigating any communication scenario with diplomacy but also strategic thinking. A skill he would certainly need in the future, as chairman of his family business.
Beyond this, Michael's father continued to encourage him to seek experience outside of what was so readily available to him at Wittner. So after completing a Bachelor degree in marketing and retail, Michael set off to gain international experience within the industry he would eventually command. After spending time working in the UK for industry giants, Harrods, Russell & Bromley and Bally, he finally qualified for a full-time role at Wittner and was invited to apply within the family business. He "jumped at the opportunity" and the rest, as they say, is history.
This company values external experience, they understand the fragility that can come with family business when they don't seek outside skills. It's actually a learning Michael and his father implemented officially within the business, inspired by their FBA (Family Business Australia) partnership. One that Michael says has been hugely instrumental in helping design the team structure that has made Wittner so robust. Following their contribution to many FBA forums, this idea of external input was formalised when they included a minimum of two years' experience outside of the family business to be a requirement for any family employment.
As a business that's never been afraid to evolve with their product and delivery, the same goes for their internal leadership structure. Wittner is currently one of the few family owned businesses we've spoken to with an external (non-family member) as acting CEO. A decision that was made through understanding that if they wanted to expand with external investors, they needed to prove that they weren't afraid to diversify their leadership team. As Michael described it, this was drawn to their attention back in 2012 when they were going through a "process to potentially seek external investors". Though they didn't take anyone up in that respect back then, there was concern that the business was "too dependent on family members". And instead of ignoring that observation and just carrying on as they were — after all, they were still very successful at that time so it would have been understandable if no changes had been explored or implemented — they took it on board. The family decided to take a step back and actually think about the impact of a non-family member in a leadership role. What would that look like? Always seeking ways to grow and be better, the business began their journey of finding their adopted family member and new CEO…
Enter, Catherine Williamson. A candidate that Michael described as "totally aligned to the brand and family's vision", making her "an easy choice". Another bonus was that Catherine actually started her career off as a Wittner employee, working casually in the Sydney stores as a university student and then going on to head up the product team, before venturing off to gain experience elsewhere and eventually applying for the role of CEO. So there's a history there.
Is this propensity to include outside experience the secret behind their success? Possibly. And, with 73 stores and over 500 staff, in the notoriously volatile retail industry, we would definitely recommend taking a leaf out of their book when it comes to structuring and strategising.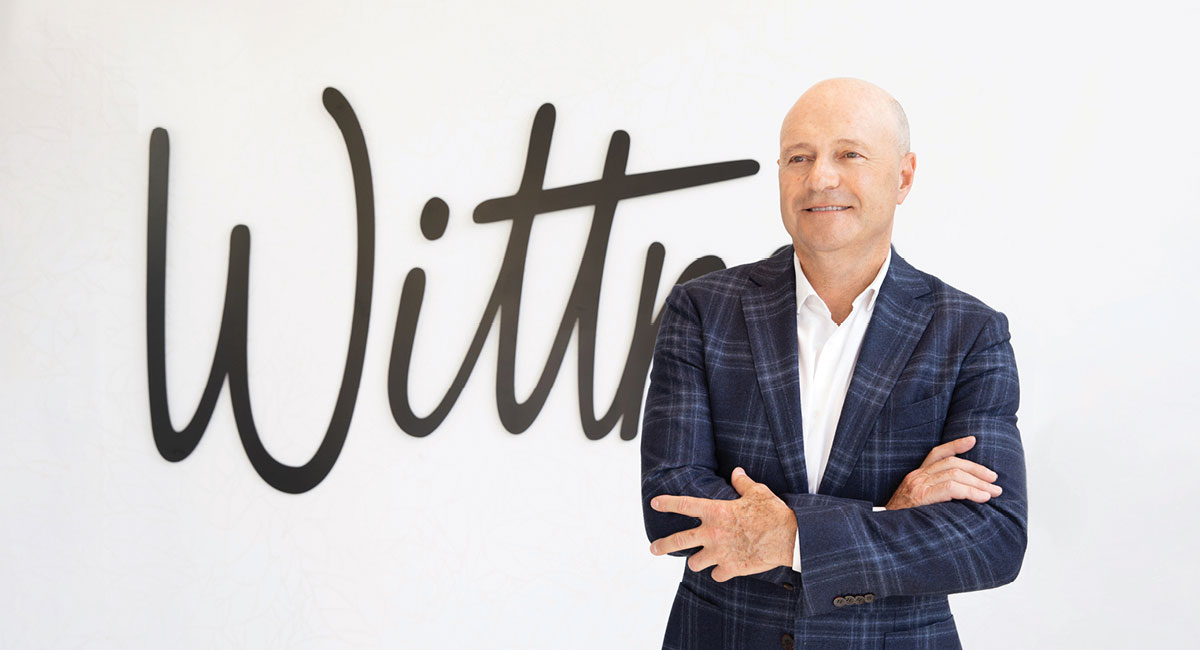 A NEW FOOT FORWARD
One of the incredible things Catherine has implemented — which is testament to the positive impact an outside perspective can have — is Wittner's new sustainability initiative, a highly anticipated recycled range. Made from otherwise non-recyclable PET plastics, this range will lead the way for yet another innovative step forward from Wittner. But that's not all. As a business they already promote sustainability wherever possible. Born from innovation and marked by their ability to be leaders in their industry, they've been sourcing materials that align with their sustainability goals and always aim to improve manufacturing practices to reduce and minimise their footprint (environmentally, not fashion-wise) and use recyclable packaging materials in-store.
When asked about these initiatives in comparison to other businesses who aren't doing as much to be environmentally conscious, Michael's response rings so true to their humble beginnings. Always putting the customer and their personality profile first, he says "it depends to what extent the customer demands it". Such an eye-opening response that really reminds us of the importance of KNOWING our customer deeply. This, combined with their openness to evolve, change and learn along the way, is probably the reason they're leaders in their market. They know what their product needs to be because they know their customer intimately. They're keeping up with the times in a way that makes sense for them, because they know their brand intimately too. And they're not afraid to make huge shifts in their team, because they know that value can come from outsiders just as much as it can come from family. It's safe to say, we're pretty excited about everything this brand is doing, inspired by what they represent and…off to check out their latest range as we speak!
Discover more about Wittner on Instagram.
MICHAEL'S ADVICE ON BUILDING A BRAND

When building a brand, be passionate but most importantly try to be consistent. Meaning don't swap and change your quality or what your brand stands for. Your customer will not appreciate the confusion of believing the brand represents one thing yet seeing something different in your delivery. Also set your vision for the brand and welcome the mistakes/learnings you make along the journey. Be proud of what you are building.
MICHAEL'S LIST TO INSPIRE

Currently reading Start with Why by Simon Sinek. How great leaders inspire everyone to take action. Most read book would be the story of Sam Walton the founder of Walmart.
Also keen on constitutional reads and recommend Head of State by David Smith if you want to understand more about Australia's constitution and the workings of the Governer General.
Michael will be speaking at a Family Business Australia event in 2021.