Just Between Us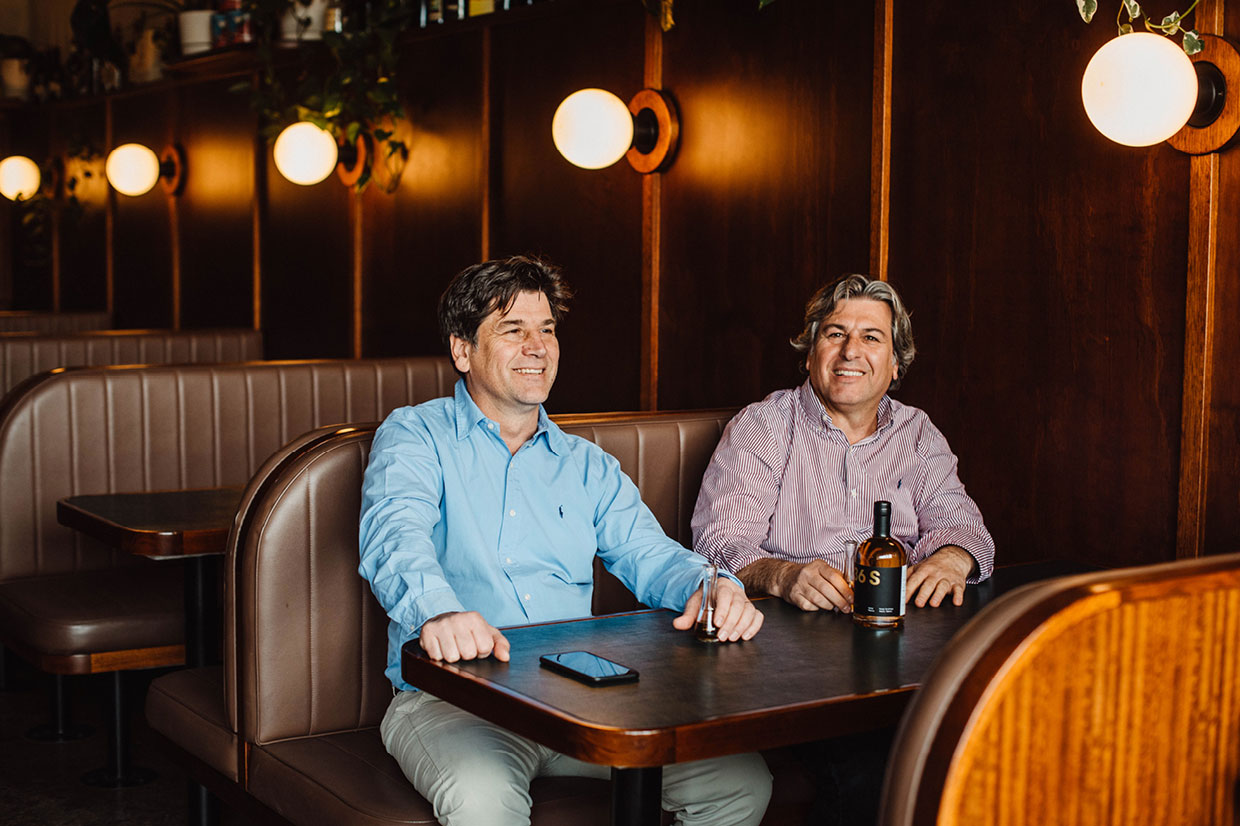 THE BROTHERS REALISING THEIR FATHER'S DISTILLING DREAM
Jon and Con Lioulios grew up with their Macedonian born father, Pando, dreaming of becoming the first distillery to sell Rakia (a wine-based spirit) in Australia. Over the years their father shared his secret recipe handed down from father to son for three generations in the hope that the family might one day share the drink with the Australian public. Sadly, whilst applying for licensing Pando passed away, giving the brothers the drive to ensure his dream came true.
Spurred on by his memory, the boys set to work creating 36 Short. Rakia was the first product, which is a spirit made on the plains of Virginia, South Australia using premium South Australian Shiraz with an Anise finish. From there, the range expanded to include Original Gin, Blood Orange Gin, Barrel Aged Gin, Rhubarb Gin and the latest addition to the 36 Short family, Blood Orange Vodka. And the name? 36 Short is their father's suit size. A final touch to the man whose passion inspired their family business.
The boys share how their upbringing on the family farm cemented the importance of fresh produce in the distilling process, and how moving from fruit and veg to the world of alcohol brought with it new learnings and challenges for these passionate brothers.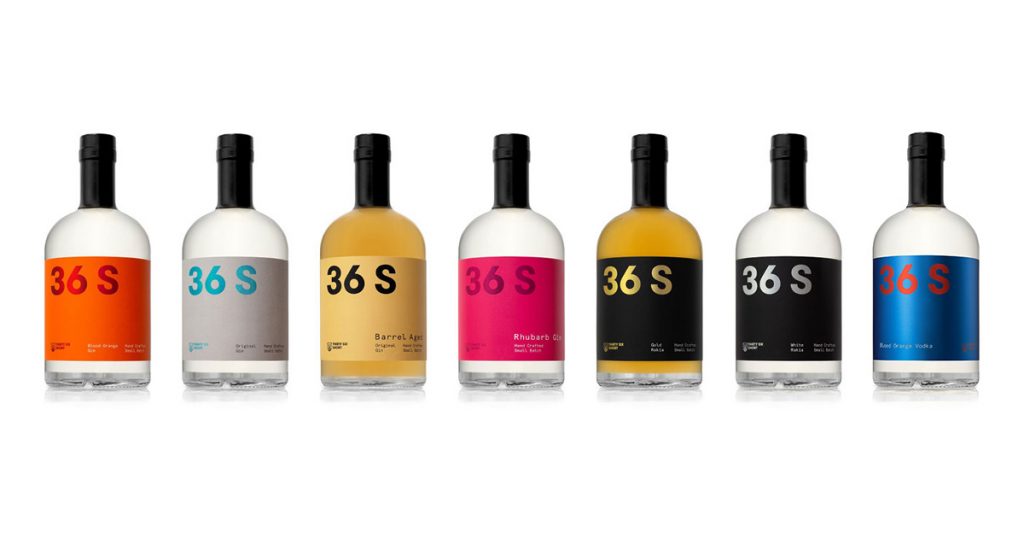 JON LIOULIOS
Our family has always been involved with fresh produce. Ever since we were young kids we have been helping out our parents on the family farm. We wanted to bring our love affair with fresh produce into the distilling side.
Con is the younger brother to myself, and we have been working together for as long as we can remember. It first started out on our family farm located in Virginia, South Australia, where we would go out and help our parents pick tomatoes, capsicums and cucumbers before and after school.
We are both very hands on with the business. Whether it's through picking blood oranges on the property, distilling in our distillery, marketing, to conducting product tastings in-stores. This gives us great enjoyment as we get to see all sides of the business.
The biggest key to our relationship is how we always use each other as a sounding board, we actively listen and have open-communication. We always want the best for our business and both our hearts are in the right place. We do have a saying and that is "Whatever happens at work, stays at work."
Being a small distillery, we have faced many challenges through our time. One challenge that stands out is how hard we found it to relay our passion for our products into stores… The key is to continue to persevere and even when you get knocked back is to keep going and not give up.
At 36 Short, our goal is to continue building our brand across Australia. We can't wait to keep bringing our great products to all our current and new customers. The liquor industry is always striving for more and for us we love experimenting with different fresh produce combinations to bring our customers new and exciting products.
The best piece of advice I could give anyone is "listen to your customers". We are all about providing an exceptional experience and we would be nothing without the people that buy our products. This will always be the key within our business.

CON LIOULIOS
We have a great working relationship with each other. We have been working together on our family farm since we were young, and both have always had a close friendship which has transpired into our working career with each other.
I personally still run the produce wholesale side, continuing to help provide our local supermarkets with the freshest produce that comes from Virginia. I have really taken a keen interest in distilling and love how we are using beautiful local produce in our gins.
I love working with my brother. We are always on the same page and have always respected each other's ideas and opinions.
In terms of the challenges that come with running the business, for me just the understanding of the alcohol game on a commercial aspect. It's totally different on all levels. I love learning new things and with us branching out from fruit and veg to the liquor side it's a brand-new ball game.
When looking to the future, I would love to continue to bring our flavours to Australia and to have fun. That's something that we don't do enough of… I want our customers to enjoy our products and to keep bringing our high level of standards to eventually the world.
My advice to others setting out would be that communication is key within any business, and also make sure you are investing time with your employees. This would have to be at the fore-front of what I have learnt over my time working in business.

Credit: Isabel/Helen Lioulios

Credit: @meaghan_coles_photography
Learn more about the company in their feature in Everyday Gourmet.