City Guides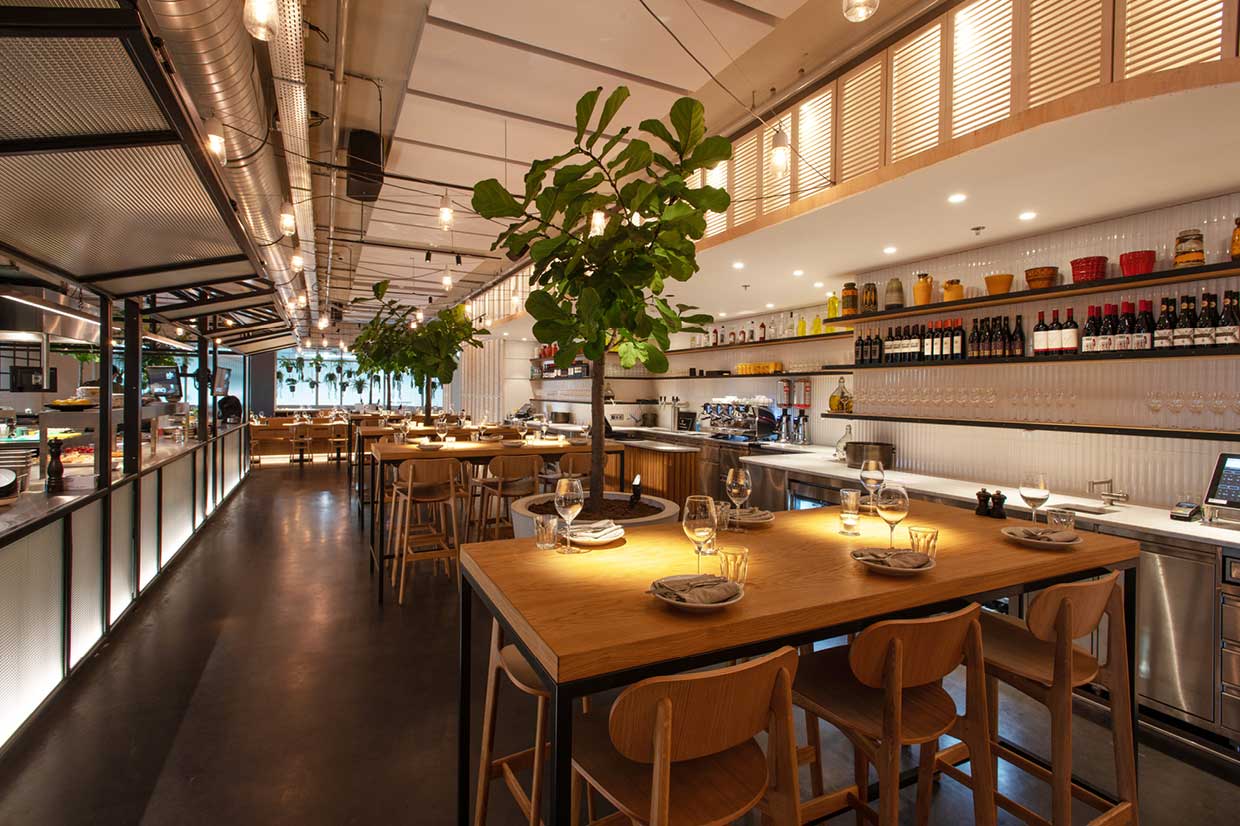 AMSTERDAM, NETHERLANDS CITY GUIDE – FAMILY BUSINESS STYLE
For this month's family business city guide we head to Amsterdam in the Netherlands where we discover clothing fit for a king (literally), restaurants run by not one, not two, not three, but four family members, and plenty more inspirational businesses in-between.


DINE
The Seafood Bar
theseafoodbar.com
Van Baerlestraat 5, 1071 AL Amsterdam
The Seafood Bar is a modern restaurant with a large selection of the best fish and seafood. They pride themselves on the freshest products cooked with great care and passion. Founded by the de Visscher family, the owners have been fish farmers since 1984. For any seafood lovers, this is definitely worth a visit.
NENI
neni-amsterdam.nl
Stadionplein 8, 1076 CM Amsterdam
'NENI' is an East Mediterranean kitchen and dining experience presented by the Molcho family. The name is a composition of the initials of Nuriel, Elior, Nadiv and Ilan, the four sons of kitchen virtuoso Haya Molcho. Expect informal, shared dining and delicious, fresh dishes which fuse together the family's Israeli, Romanian and Spanish roots.
@theseafoodbar

@NENIamsterdam
SIP
Cafe de Dokter
cafe-de-dokter.nl
Rozenboomsteeg 4, 1012 PR Amsterdam
Café De Dokter, popularly called "Het Doktertje", was founded in 1798 and from that year operated as a tasting room and café by the Beems family. The sixth generation, Jannie and Jan Beems, have been at the helm for 40 years now. At just 18sqm, De Dokter is the smallest café in Amsterdam, and previously welcomed jazz greats including Billy Holiday and Ella Fitzgerald. Nowadays, expect an unrivalled atmosphere and an excellent selection of beers, whiskies, and gins.
Cafe Caron
cafecaron.nl/bonjour
Frans Halsstraat 28, 1072 BS Amsterdam
Café Caron is the family restaurant of Alain Caron and his sons David and Tom. Their mission is to make you feel at home 'even if you don't know anyone'. Expect rich cuisine derived from French inspiration, prepared with true love and passion. And wine. Lots and lots of wine.
@cafecaron

@cafecaron
SHOP
PELGER
pelger.nl/en
Stadionweg 91-95, 1077 SG Amsterdam
A well-known name in The Netherlands, PELGER is a sixth generation family-owned business specialising in men's clothing. The brand is a Royal Warrent Holder of the Dutch Royal Family, meaning they are a supplier of choice to the king. Expect expert tailoring and exquisite service.
Amsterdam Vintage Watches
amsterdamvintagewatches.com
Stadionweg 91-95, 1077 SG Amsterdam
A family-run business, Amsterdam Vintage Watches was established in 1987 and is located in a beautiful historical building in the heart of Amsterdam. After a new generation took over, AVW underwent a complete renewal and is now one of the leading boutiques in vintage luxury watches: a worldwide favourite among collectors and connoisseurs alike.
@amsterdamvintagewatches

@amsterdamvintagewatches
STAY
Theater Hotel De Oranjerie
theaterhotelroermond.nl/en
Kloosterwandstraat 12-16, 6041 JA Roermond
This stunning hotel is owned and operated by 'Van der Valk', a Dutch international hospitality chain run by the Van der Valk family. Steeped in history, the family's business started in 1939, when Martien en Rie van der Valk opened a restaurant in Voorschoten. At the TheaterHotel – one of their current hotels – you'll find luxury fused with culture, all a stone's throw from the city's main sights.
Stout & Co.
stout-co.com
Hoogte Kadijk 71, 1018 BE Amsterdam
Stout & Co., a boutique bed and breakfast, was founded in 2012 by partners, Steven Delva and Stefan Bennebroek. While the Belgian and Dutch duo only added their stamp to the building quite recently, it comes with plenty of heritage. From a 1960's school to a brewery that called the location home in 1733, which is what the name "Stout" refers to. They say that details separate luxury from the rest and with two designers at the helm, it is no surprise that Stout & Co. is a feast for the eyes. Due to the unique composition of the building, two design studio's at the bottom, a B&B in the middle and the couple's loft at the top, you feel welcomed into this creative family as soon as you step through the door.
@stout_co

@stout_co