Lifestyle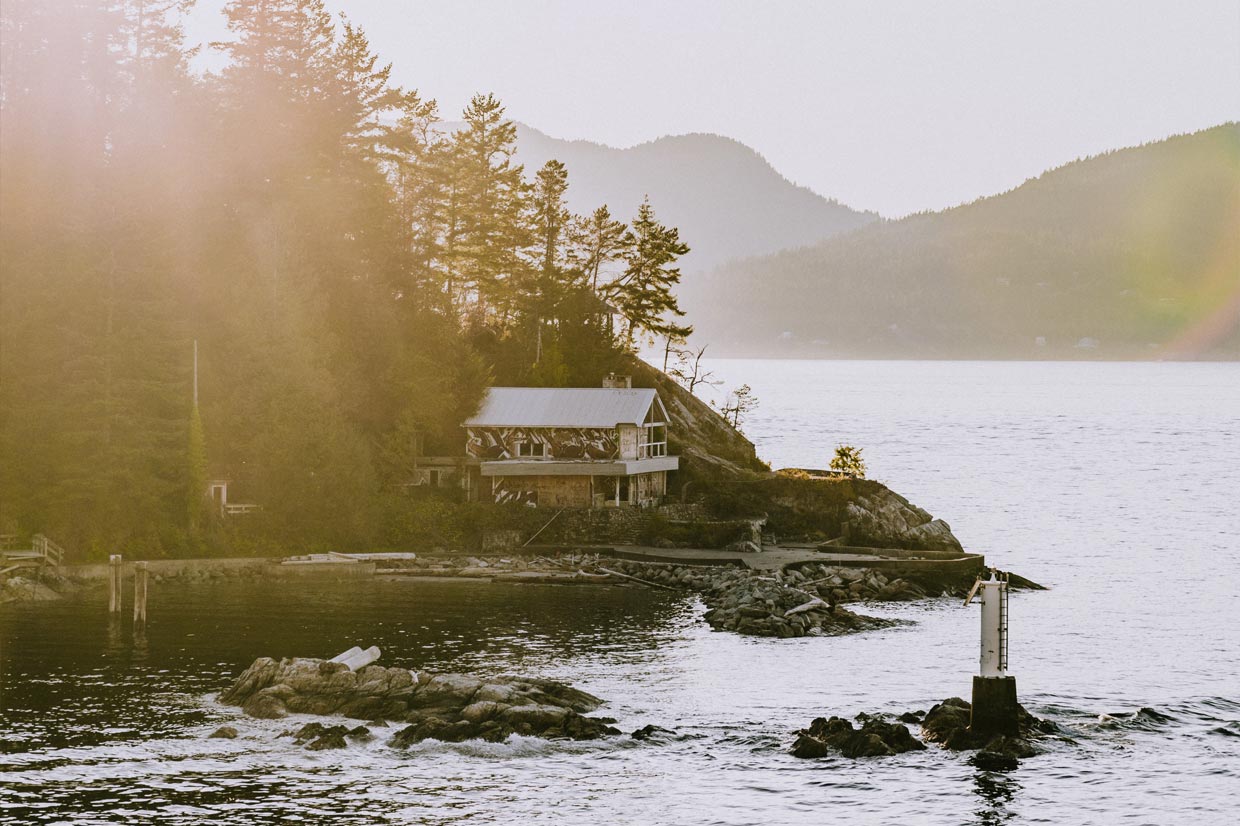 THE FAMILY BUSINESSES REDEFINING TRAVEL
We all lead busy lives, juggling priorities – jobs, family, social life. Relaxing and getting away from it all is so important. But nowadays, people are looking for much more from their annual vacation. They want to truly disconnect from the everyday.
From remote cabins in the woods to truly luxurious breaks, through to adventurous holidays to far flung corners of the world, we profile three family businesses that are making it easier than ever before to disconnect from the world and reconnect with each other.
UNYOKED
Twin brother Chris and Cam Grant are the founders of tiny house start-up Unyoked, which has taken Australia by storm and quickly amassed over 30k followers on Instagram.
The family-owned brand builds tiny cabins in the Australian wilderness, and invites overworked and stressed city workers to unplug and unwind on micro breaks away from it all.
Since conceiving the idea back in 2016, the brothers have raised over $1.17 million through a VentureCrowd campaign.
They have multiple cabins available in wilderness areas near Sydney and Melbourne and are currently targeting annual revenues of more than $25 million by 2022.
The brand's moto 'A remedy for modern life' appears to be working. And, in a bizarre twist of fate, the brothers have received even more positive PR recently with the addition of none other than Hollywood Actor Matthew McConaughey to their team. McConaughey has been working with Unyoked to design a new cabin which was unveiled this year.
Passionate about conserving wild places, a portion of all of Unyoked's profits go to the Foundation for Natural Parks and Wildlife. In an interview with Smart Company, Chris Grant said: "It's two things we're passionate about. Getting people out into the wilderness and away from the city, and preserving that wilderness so that people can continue to do that in the future."
@unyoked.co

@unyoked.co
ADVENTURE WOMEN
AdventureWomen® has been a pioneer in the travel space for over 35 years, custom-designing and leading some of the world's most unique adventure travel tours for active women.
The company was established in 1982 by travel pioneer Susan Eckert with the ethos of 'adventure tours developed exclusively by women, for women'.
In 2016, Judi Wineland and her two daughters, Nicole and Erica purchased the company and made a commitment to ensure the longevity of AdventureWomen for generations to come.
The brand now offers over 42 trips, traveling worldwide to more than 65 countries around the world. The brand now also runs specific 'mother, daughter' trips to exotic and adventurous locations.
Judi Wineland describes AdventureWomen as a "relationship company," where women can form connections with their fellow travelers while exploring new frontiers and outdoor activities.
"I truly believe that adventure travel is transformational for all those who experience it," Wineland said in an interview with Fortune. "It broadens your understanding, teaches you new things about yourself, and excites your curiosity about the world and other cultures."
@advwomen

@advwomen
CALABASH BAY LODGE
Calabash Bay Lodge is a boutique luxury retreat for the discerning gourmet traveller in a unique water-access only location at Berowra Waters on the Hawkesbury River near Sydney.
Whatever the occasion, Calabash Bay Lodge is a beautiful place to relax, indulge, and celebrate life. The Lodge, much like Unyoked, is about relaxing, disconnecting and enjoying time in nature.
The Lodge is run by husband and wife team Kim and Derek Ellis, who said: "Calabash Bay Lodge was born in our imaginations in 2007, somewhere between a cottage in the Dordogne region in south-west France, a geranium-clad villa terrace in Positano on Italy's Amalfi coast, the Western Ghat highlands of Kerala, India, and a summer spent sailing the island dotted coastline of Croatia. Inspired by these locations, and a desire to unlock the secret beauty and rejuvenating qualities of another magical spot closer to home, we opened Calabash Bay Lodge in 2008."
The family's attention to detail and taste for luxe is clearly paying dividends with the lodge recently being awarded a spot on the World's 51 Top Luxe Experience. It's easy to see why, with the luxurious surroundings being complemented by additional services such as private chefs and sommeliers.
@calabashbaylodge

@calabashbaylodge