City Guides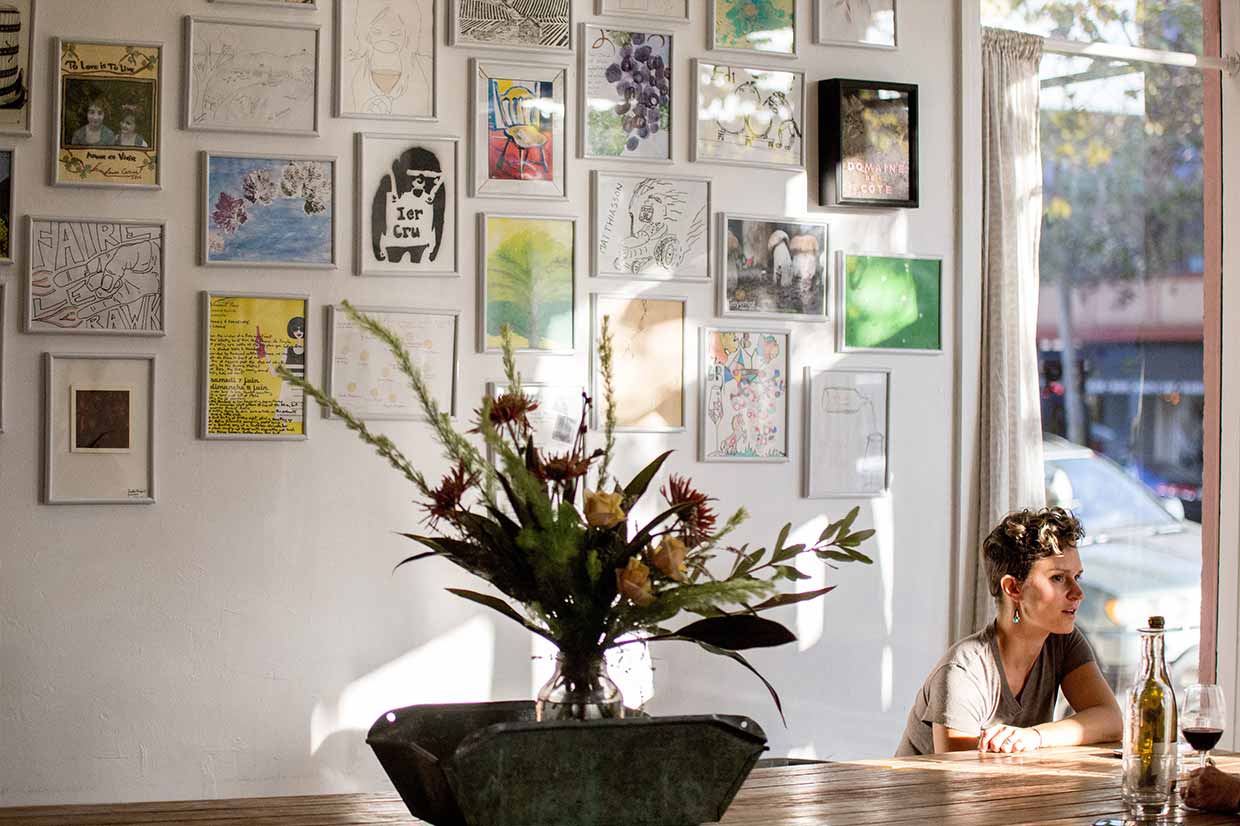 THE CITY GUIDE TO SAN FRANCISCO – FAMILY BUSINESS STYLE
Join us in the bustling city of San Francisco for this month's family business city guide. From locally sourced, artisanal food and drink, to Neapolitan pizza and a traditional Chinese tea house – San Francisco is a melting pot of cultures and unique experiences.
EAT & SIP
Yank Sing
Visit website
Two locations:
49 Stevenson Street, San Francisco, CA 94105, United States
101 Spear Street, San Francisco, CA 94105, United States
Now run by the third generation of the Chan family, it's safe to say that the food at Yank Sing is steeped in tradition (and deliciousness). Home of their memorable peking duck and the best dumplings in the city, if you fancy yourself a bit of a Chinese food connoisseur then Yank Sing is definitely worth a visit. Be sure to book ahead, as you'll be fighting up to 250 others for a table almost any day of the week.
Local Union 271
Visit website
271 University Ave, Palo Alto, CA 94301, United States
Locally sourced produce, and a setting hand crafted by local artisans is what makes dining at Local Union 271 a truly 'San Francisco' experience. As proud purveyors of ethically sourced and organic ingredients, this family owned restaurant creates wholesome and delicious food – while supporting our sustainable future.
@localunion_271

@localunion_271
Pizzeria Delfina
Visit website
Three locations:
3611 18th Street, San Francisco, CA 94110, United States
2406 California Street, San Francisco, CA 94115, United States
688 Mission Street, San Francisco, CA 94105, United States
Described as the "darling of the San Francisco food scene", Pizzeria Delfina offers up Neapolitan inspired pizzas in the bright city of San Francisco. Founded with just one 600 square foot venue in 2005 by husband and wife team, Annie and Craig Stoll – you can now find them in three separate spaces throughout the city. Enjoy their farm to table philosophy via one of their seasonal antipasto platters and support their family business dream while you're at it. Sounds like a win-win to us!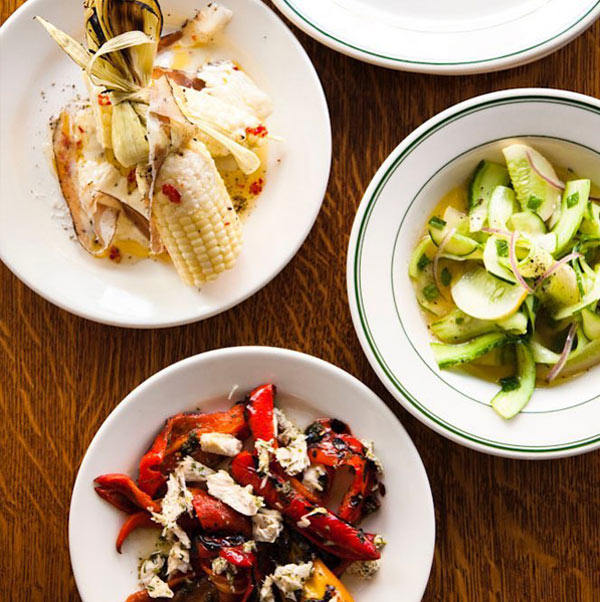 ROOH
Visit website
333 Brannan Street, San Francisco, CA 94107, United States
An artisanal cocktail bar, crafting flavours based on Ayurvedic teachings – a traditional Indian medicine philosophy and way of life. ROOH is a passion project, founded by award winning chef Sujan Sarkar as part of his collaboration with the Vikram family – Good Times Restaurants LCC. Already a veteran in the culinary industry, Sujan brings his indigenous influence to the city of San Francisco with pride. Choose a drink created around one of the six 'rasas' (flavours) of Ayurveda – sweet, sour, salty, bitter, pungent or astringent – to find balance of mind, body and spirit.
Bay Grape
Visit website
376 Grand Avenue, CA 94610, United States
You don't have to be a fancy sommelier to enjoy wine, and that's something that husband and wife team behind Bay Grape are all too familiar with. They've created an easy-going and inviting space for us plebeians with an untrained palette to try and learn about wine. If you're passing through the area during your San Francisco trip, then stop by for a taste and a chat – you'll probably make some new friends during your visit.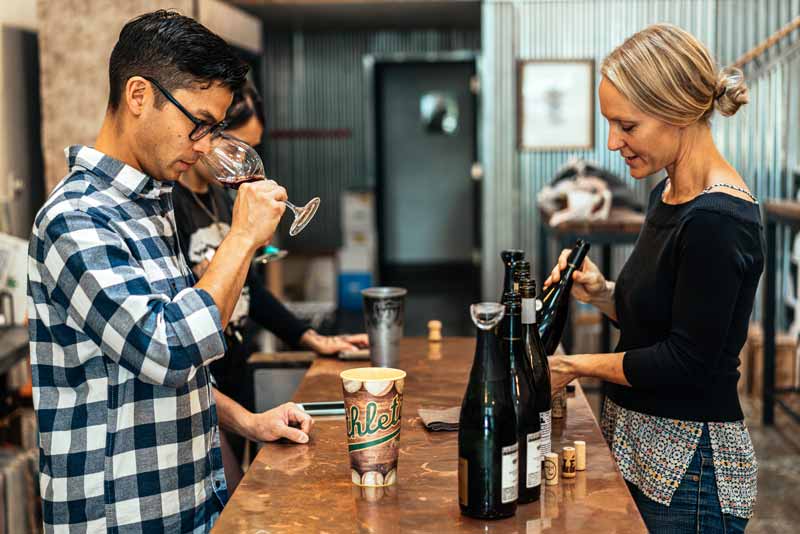 SHOP
Eredi Pisano
Visit website
2774 Livermore, Outlets Drive, Livermore, CA 94551, United States
This family-owned boutique got its start in the early 1970s, when founder Victor Azra first became an expert in discerning high quality fabrics and yarns. Their humble beginnings are now far behind them, with stores all over the globe (and yes, one in San Francisco of course). Now owned by Victor's three sons, they keep their Italian roots alive – handcrafting all items in their founding nation. Take a piece of Eredi Pisano home with you, knowing you're one of about six people in the world who owns that shirt, jacket or pair of pants.
Goorin Bros.
Visit website
Two locations:
1446 Haight Street, San Francisco, CA 94117, United States
1612 Stockton Street, San Francisco, CA 94133, United States
Four generations and over 120 years since their story began back in 1895, Goorin Bros have carved out a remarkable reputation for themselves among discerning hat wearers! If you're all about fashionable and reliable sun safety (even if you're just about the fashion), then a visit to one of their San Francisco stores should definitely feature in your travel plans.
KIM+ONO
Visit website
729 Grant Avenue, San Francisco, CA 94108, United States
Run by sister duo Renee and Tiffany, KIM+ONO has been stitched together for over 30 years by one common thread – family. Based on the traditional garment (with a modern twist), each KIM+ONO piece features an original pattern sketched by hand. The drawings are then printed on a lightweight and breathable fabric, so you'll look and feel amazing. You can visit their one and only brick and mortar store in San Francisco.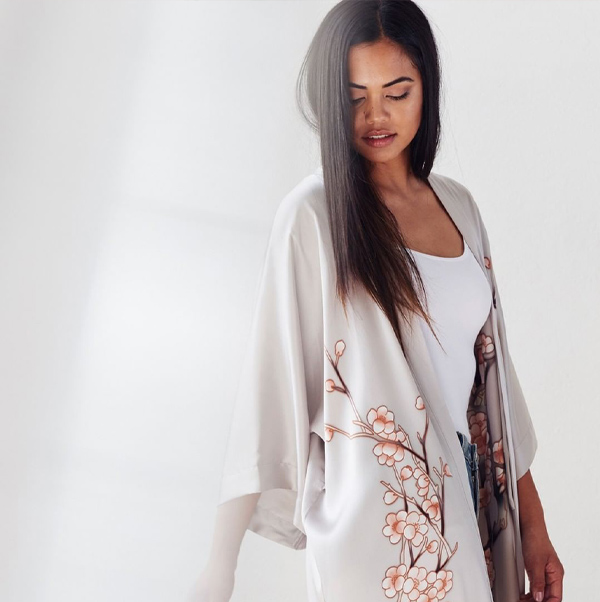 STAY
Hotel Riu Plaza Fisherman's Wharf
Visit website
2500 Mason Street, San Francisco, CA 94133, United States
Founded in Mallorca by the Riu family in 1953, the company is now owned and operated by the family's third generation. So, when it comes to hosting holidays – the Riu's certainly know what they're doing. As such, they've established their San Francisco branch in one of the most iconic parts of the city. Enjoy the Californian climate while lounging by the pool and then wander down to their in-house restaurant for breakfast, lunch, dinner or head to the snack bar anytime you like!
Handlery Union Square Hotel
Visit website
351 Geary Street, San Francisco, CA 94102, United States
Founded in 1928 by Harry Handlery with the commitment to "have every guest not question why they stayed here, but to question why they didn't stay here before…". A vision that's carried on for four generations, Handlery family members still welcome guests to their luxury hotel – a destination that has now become an iconic landmark of downtown San Francisco.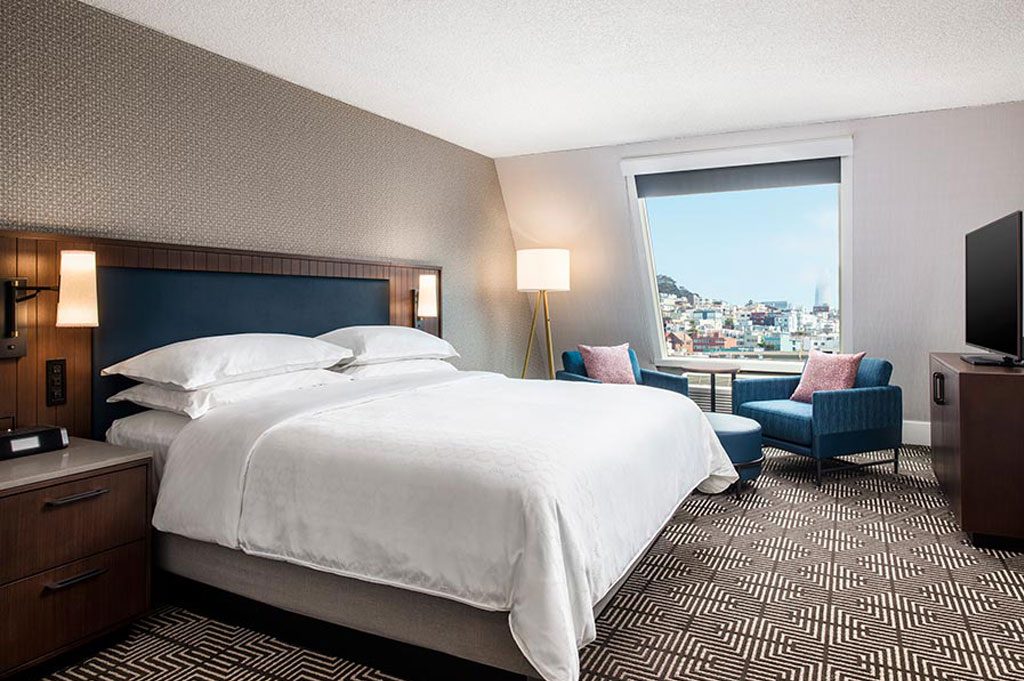 EXPERIENCE
Levi Strauss: A history of American Style
Visit website
736 Mission Street, San Francisco, CA 94103, United States
Fancy yourself a bit of a historian? Then you'll love this exhibition, detailing the evolution of Levis Strauss & Co. Showing at the Contemporary Jewish Museum in San Francisco, you'll learn about how this huge corporation (now owned by descendents of Levi Strauss) went from being a seller of durable workwear, to becoming a symbol of the American West, to its role in youth culture, music and film.
Palette Tea House
Visit website
900 North Point St Ste B201, San Francisco, CA 94109, United States
Based on the Koi Palace opened in 1996 by the Ng family, the Palette Tea House brings the Chinese tradition of tea gathering (yum cha) to the bustling city of San Francisco. Featuring a main dining room, an enclosed patio, a quick-serve area for those on the go, and a full bar with a cocktail program cultivated by the award-winning Carlos Yturria, the Tea House offers a unique yum cha experience not to be missed.
@paletteteahouse

@paletteteahouse