Things We Love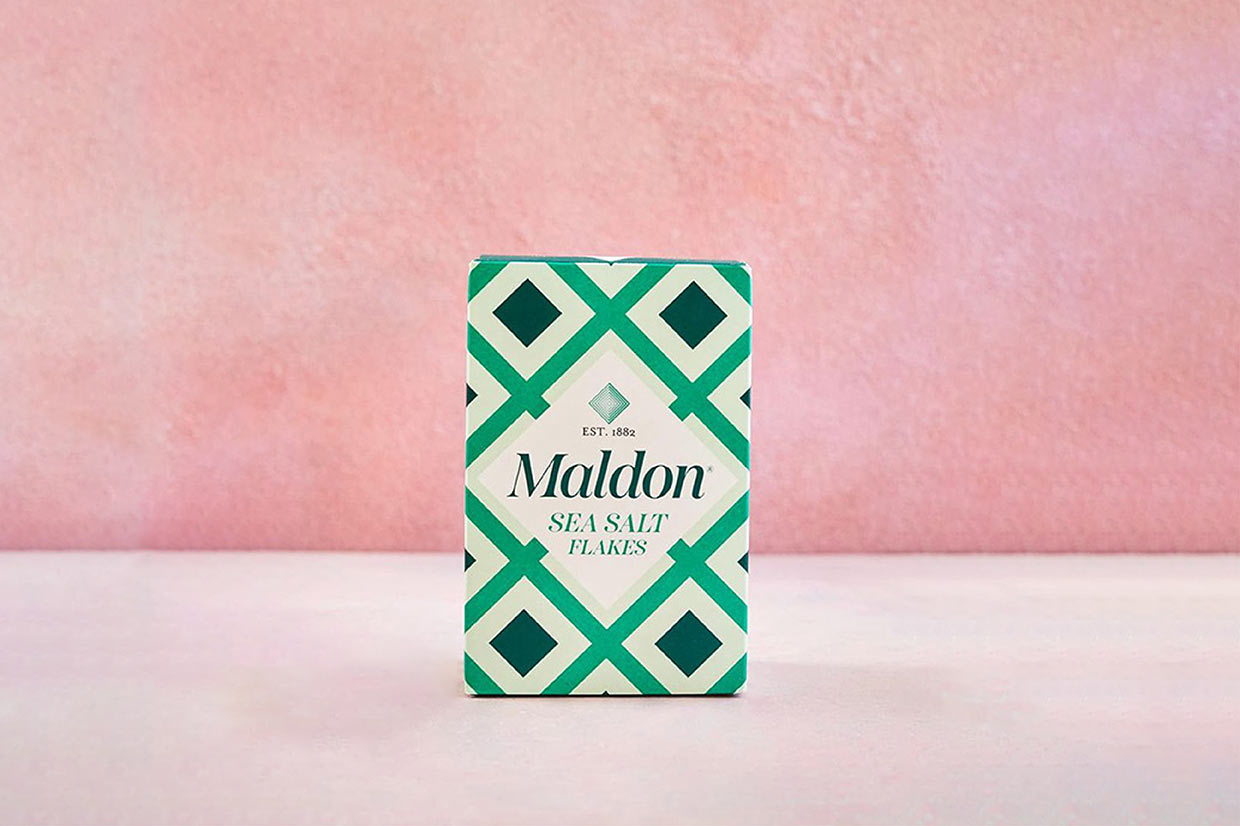 THINGS WE LOVE: MALDON SALT
Set on Blackwater Estuary near Essex, England we find the small town of Maldon. This picturesque coastal town is steeped in a rich history of salt making and is the home to Maldon Salt – a fourth generation family business who has been harvesting salt here for over 100 years.


THE SIGNATURE PYRAMID CRYSTAL
It's a staple in most kitchens, yet we'll put our hands up and say we've never paid much attention to this tiny ingredient… until now.
The signature pyramid flakes of Maldon Salt are known worldwide for their ability to "​​release their saltiness with sweet precision, a fresh intensity and clean taste." They also provide a crunch you can't get from regular grains of salt. Each batch is hand-harvested to ensure consistency – that's something they'll never turn over to machines. They also don't package in bulk, so it's a small-scale operation focusing on quality and freshness first.
FOUR GENERATIONS AND COUNTING
Though salt has been harvested on the Maldon marshes for thousands of years, this family history started in 1922, when James Rivers bought the company. He married Nellie Osborne, a widow with three sons. When Rivers died, the youngest, Cyril Osborne, was given the saltworks. From James to Cyril, Cyril to Clive, to today with Steve Osborne following in his great-grandfather's footsteps.
We've heard stories time and time again of businesses failing after the third generation. This pivotal time can often cause difficult conversations around new methods and technological advances. Run by fourth-generation son, Steve, it's the traditional harvesting methods combined with modernisation of other aspects of the business that makes a winning combination. 
After spending his 20s trading bonds – a job that was eventually rendered redundant due to advances in technology – Steve returned to Maldon with big plans for the business. Clive saw his son's ambition and (after a little persuasion) agreed that land expansion was the way forward. Bonappetit.com explains "When Steve took over, there were just three salt pans here. He added a fourth the next year, then three more the year following. In 2006 they opened a second facility, a few miles up the coast at Goldhanger. He also built an administrative and packaging plant to free up space for salt making. Now they have 37 pans; the great-grandson has multiplied production a dozen times over."
Despite this, the family can never be 100% sure on what the future holds. Rather than assuming succession, Steve explains it must be the right fit for the right person. "Just because you're family doesn't mean you're the right person to carry on," He continues, "It's quite a heavy cross for me to bear, to be honest. It's been four generations. I'd be the one to c*ck it up."
Despite Steve's hesitations, we're sure no matter where the fifth generation takes the business, it will remain an enduring name in homes across the world.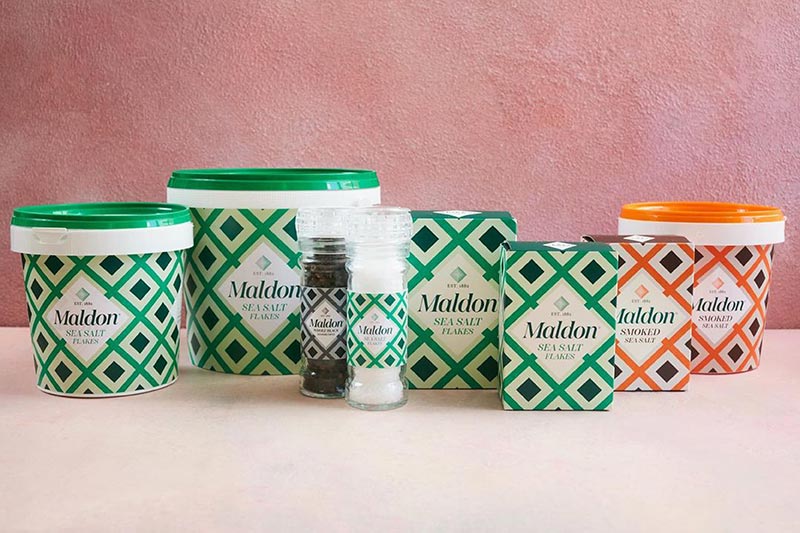 BY ROYAL DECREE
Maldon Salt found fame amongst chefs worldwide thanks to the unique pyramid flake structure, unlike anything the market previously offered. Their fans include Delia Smith, Cameron Diaz, Gwyneth Paltrow and Nigella Lawson, who once revealed she keeps it on her bedside table. But it's not often that the Queen decides to pop in for a visit. In 2010, Maldon welcomed Her Majesty the Queen to the saltworks. Two years later, they were granted a Royal Warrant as official purveyors of sea salt. This grant is only issued to tradespeople who supply to the royal family – so it's a pretty special accolade to have! If it's good enough for Her Majesty, it ticks all the boxes for us.


NOT ALL SALTS ARE EQUAL
Stocked in supermarkets worldwide as well as boutique grocers and the likes of Harrods, they've managed to keep the small batch methods on a big scale. Food is something we come together to celebrate all over the world and that's why it's their mission: "To unite people through moments of food and drink everywhere, every day." So next time you're shopping for salt, we suggest you sprinkle on some Maldon magic.
Learn more about Maldon Salt.