Things We Love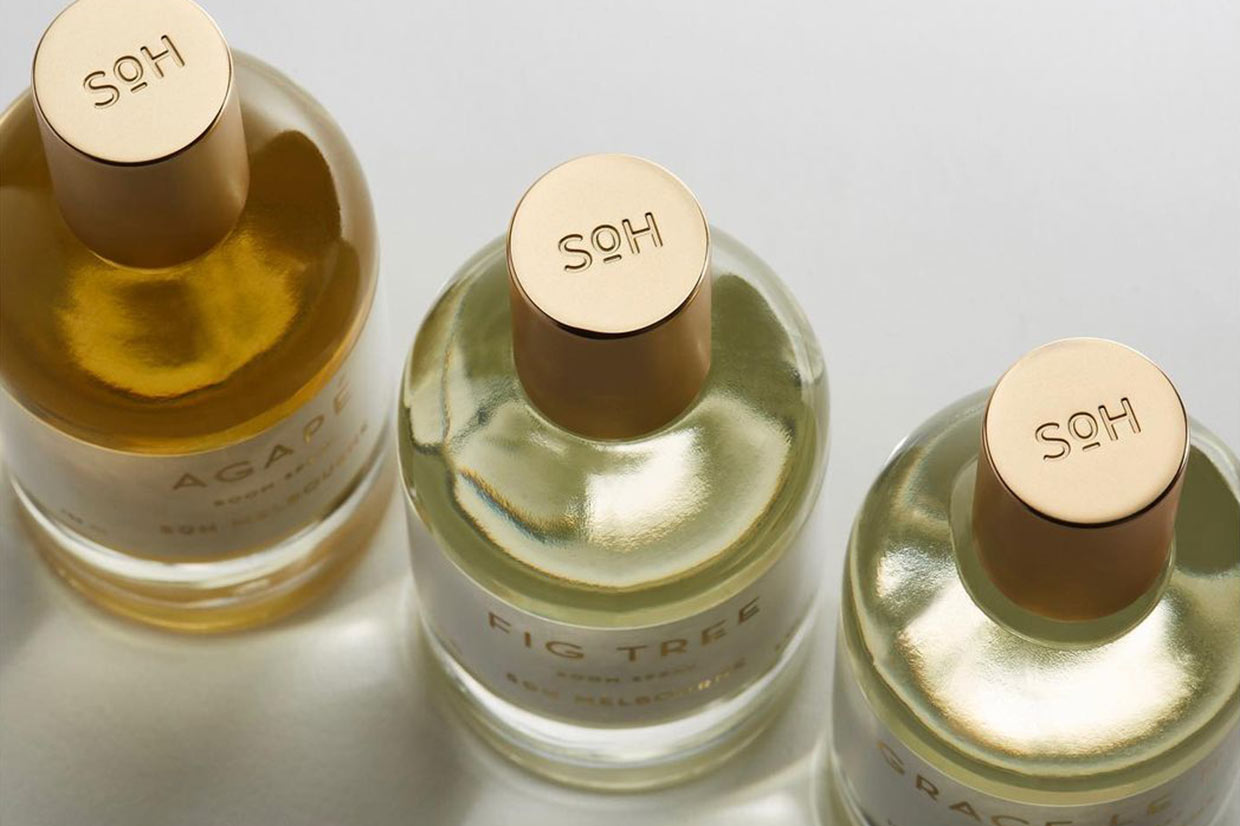 THINGS WE LOVE: SOH MELBOURNE
The connection between senses and emotions has long been proven to be a strong one… particularly that of our olfactory, or sense of smell. Just one whiff of a calming lavender scent, or freshly baked cookies can set off a host of emotional responses and memories. So it's no surprise that we all love to create and bring a chosen atmosphere into our homes, with diffusers, candles, room sprays and the like.
When it comes to that sort of thing, our choices certainly aren't limited. There are some incredible brands making beautiful household and body scents in all different forms. Which is why when we hero one of them, you know it must be REALLY special. Which is exactly what SOH Melbourne is — truly special. The fragrance house was built by husband and wife team, Kristine and Nathan Brown back in 2013. Kristine is the 'nose' behind the brand, working with esteemed perfumer Francois Merle-Baudoin (you may know of him as the grandchild to the inventor of world renowned scent, Anaïs Anaïs).


THE WINNING COMBINATION
Kristine combines the elegance and sophistication of this traditional French methodology, with the purity, simplicity and freshness we associate with Australia. This is applied in the thought process behind all their products, from candles to fragrances and room sprays. While everything is hand-poured and made right here in Australia (their hometown of Melbourne to be more specific), their ingredients span from here to France and range from petals picked in the luscious fields of Grasse — to lavender grown in Daylesford, Victoria. It's this combination of traditional and international, meets modern and local, that make these products truly unique.
Another nod to her home country of Australia is the candle wax. Yep, you guessed it — it's Australian soy and beeswax that will burn and permeate your home with delicious scents for 70+ hours. They have a wide range to choose from, and if you're ordering online — you can rest easy knowing that no matter what you pick, it will be incredible. So if you're not able to find a store close by, it doesn't really matter that you can't have a test smell pre-purchase. You can trust Kristine, Nathan and Francois… everything is delicious, you can't go wrong. We promise.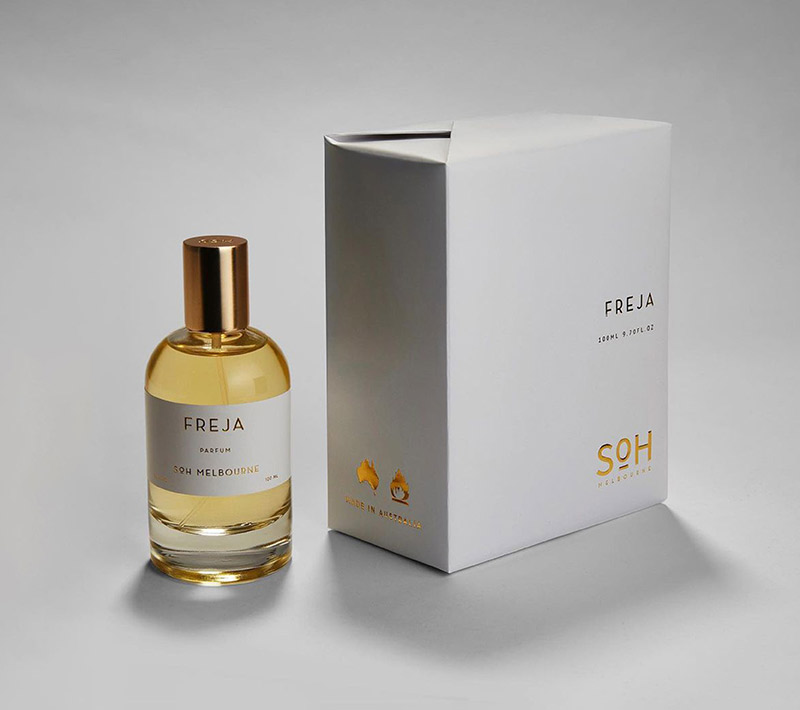 LOOKS DO MATTER
Kristine Brown doesn't do things by halves. Along with her meticulous attention to detail when it comes to the curation of the perfumes' scents, the same is applied to the packaging. For all the candle lovers out there, you can choose from a few different options when it comes to the way your candle looks. There are the minimalist black with gold writing, which would fit in absolutely anywhere. But there is also the 'Vessel Collection'. These are classified as a luxury item and are 390 grams of waxy, fabulous goodness — housed in a brass, copper or iron vessel, designed to compliment any style of home decor.
Everything has been thought about sentimentally, right down to the last tiny detail. With Australian illustrator Emma Leonard behind the graphic designs you see on the website and other brand elements — as a true reflection of SOH Melbourne's hand-made approach. The "intricacies of our illustrations shows the details in all our work and the dedication we have to our passion and brand." Well, it may seem far away, but we ALREADY know what we're asking for this Christmas…
Find out more about SOH Melbourne.