Lifestyle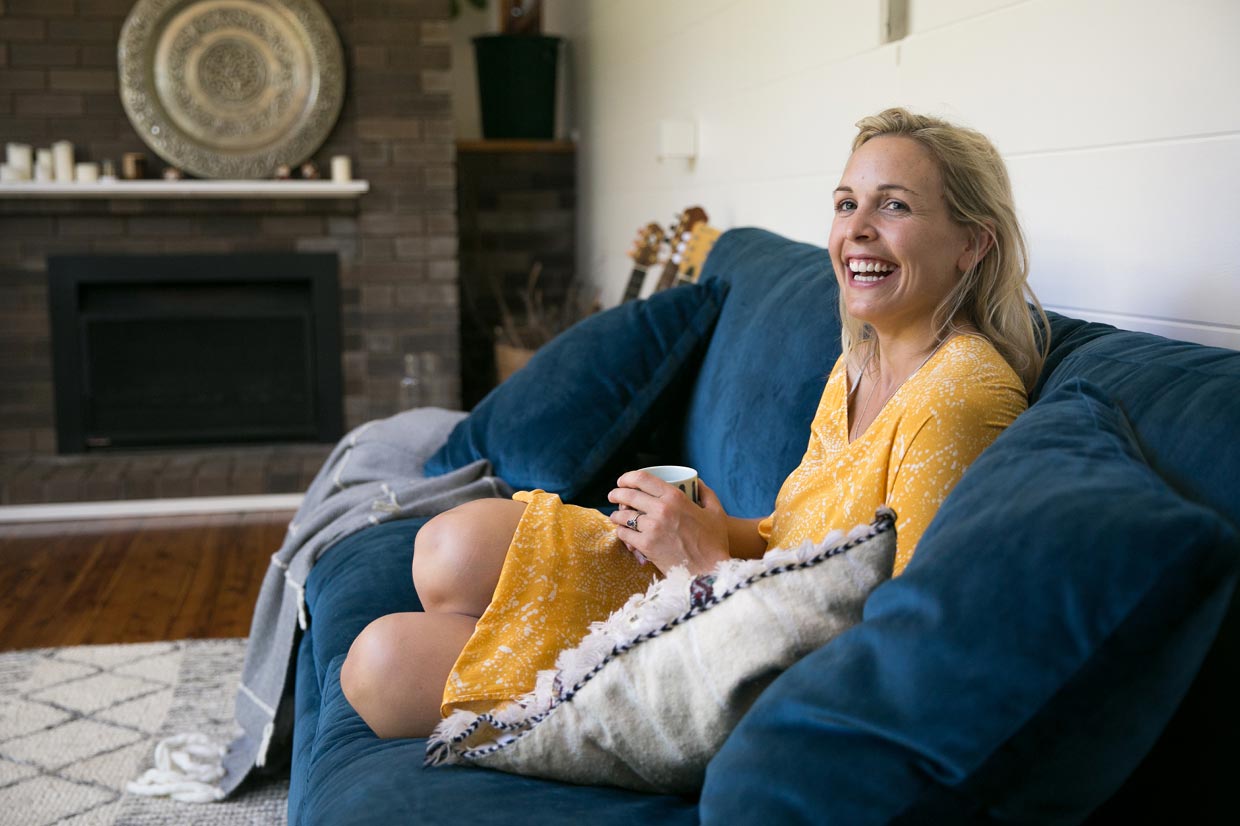 BEHIND-THE-SCENES OF WELLNESS BY TESS
Based in Sydney, Wellness by Tess makes raw handmade cakes and goodies which are vegan, gluten-free and refined-sugar free. Owned by Tess Ulvesund and her sister Emelie Ulvesund, the brand has grown exponentially since its launch in 2012. With 10 staff, Wellness by Tess is now stocked in Harris Farms and over 1,000 cafes and restaurants nationwide.
With the tagline 'unbelievably unnaughty', Wellness by Tess is now stocked in supermarkets and cafes across Australia. Here we speak to Tess to find out more about the highs and lows of running a family business.
WHAT INSPIRED YOU TO LAUNCH WELLNESS BY TESS?
I never actually planned for Wellness by Tess. At the time I started I was working in finance and was desperately unhappy. I don't think I was ever cut out to sit in front of a computer. Then, at the same time, I had some concerning health news and decided to start making different choices about what I put into my body. We always baked a lot in my family growing up, so I wanted to be able to continue having treats but without the sugar, gluten and dairy. The requests for my treats started coming in from friends, then local cafes and before I knew it, I had quit my job and Wellness by Tess was up and running.
WHAT'S THE BUSINESS ALL ABOUT?
Wholesome. Plain and simple. The core beliefs of our business are to take care of yourself and those around you. If you constantly ask yourself 'would I be proud to tell this to my children/partner/best friend/family/news reporter?' and the answer is yes, then you're doing the right thing. Of course, our products are what you put into your body but the brand speaks to wellness as a whole. I love the word wholesome. It's not about being extreme in any way shape or form, it's just about loving yourself and making sure you do your best to be proud of yourself. Be proud of your body, mind and how you treat others. While we're being wholesome we also love having fun. We have dance-offs in the kitchen, prank each other, and laugh A LOT. It was important to us that the playfulness of Wellness by Tess came through in the branding too.
HOW IS YOUR FAMILY INVOVLED?
My sister, Emelie and I own the business together and have done for a couple of years. Having her working behind the scenes with all things operational and creative means I can spend more time working on new developments with our current and new customers. Mum does all our bookkeeping and we're still trying to get dad onboard.
WHAT HAS IT MEANT TO HAVE FAMILY SUPPORT?
Everything. When I started Wellness by Tess, I was all on my own and it is hard to be the one who has to make all the decisions without having someone to bounce ideas off. You have to grow thick skin fast and Emelie still says 'I can't believe you've done this all on your own for so long'. We're also constantly saying how much we love each other and how lucky we are to be able to work together. It's amazing being able to work with your family every day.
WHAT DO YOU EACH BRING TO THE TABLE?
Basically, I bring cake and Emelie eats it. That is pretty accurate I think! In addition to that, I do all the product development management for current clients and Emelie can stare at a spreadsheet until she is blue in the face. So she does all the numbers as well as the operational work. We both work on big new clients together. We truly complement each other's skills and personalities. We don't agree on everything which challenges both of us and makes us come up with the best decision in the end. When you have to argue your point, it sometimes becomes clear to you that maybe yours wasn't the best idea after all, or sometimes you feel even stronger about it.

WHAT HAS BEEN THE MOST CHALLENGING THING IN RUNNING YOUR BUSINESS?
The most challenging thing is always going to be people. Be it your own team or your customers. It is a skill you have to develop to be able to manage so many different personalities, needs, and wants. But it is also the most rewarding part of the job – making people happy and feeling fulfilled.

WHAT HAS BEEN THE MOST REWARDING MOMENT IN RUNNING YOUR BUSINESS?
So many things, but the one that still gets me is every time someone sends through feedback after having tried a product for the first time. Also, seeing our team grow and be able to say 'remember when we were still doing X, Y and Z and look at where we are now' It's so nice being able to share the growth with them.
IF YOU COULD GIVE OTHER BUSINESSES ONE PIECE OF ADVICE, WHAT WOULD IT BE?
Just do it. If you keep planning, you will always keep questioning yourself and change things. The hardest part is to take the leap but that's the only way to get going. You can figure things out along the way. Just remember that it is impossible to know everything in advance.

WHAT'S IN-STORE FOR THE FUTURE OF WELLNESS BY TESS?
We are in an incredible growth phase right now. A couple of months ago we launched a retail range which is doing extremely well and further products are due to launch in the next quarter.