Lifestyle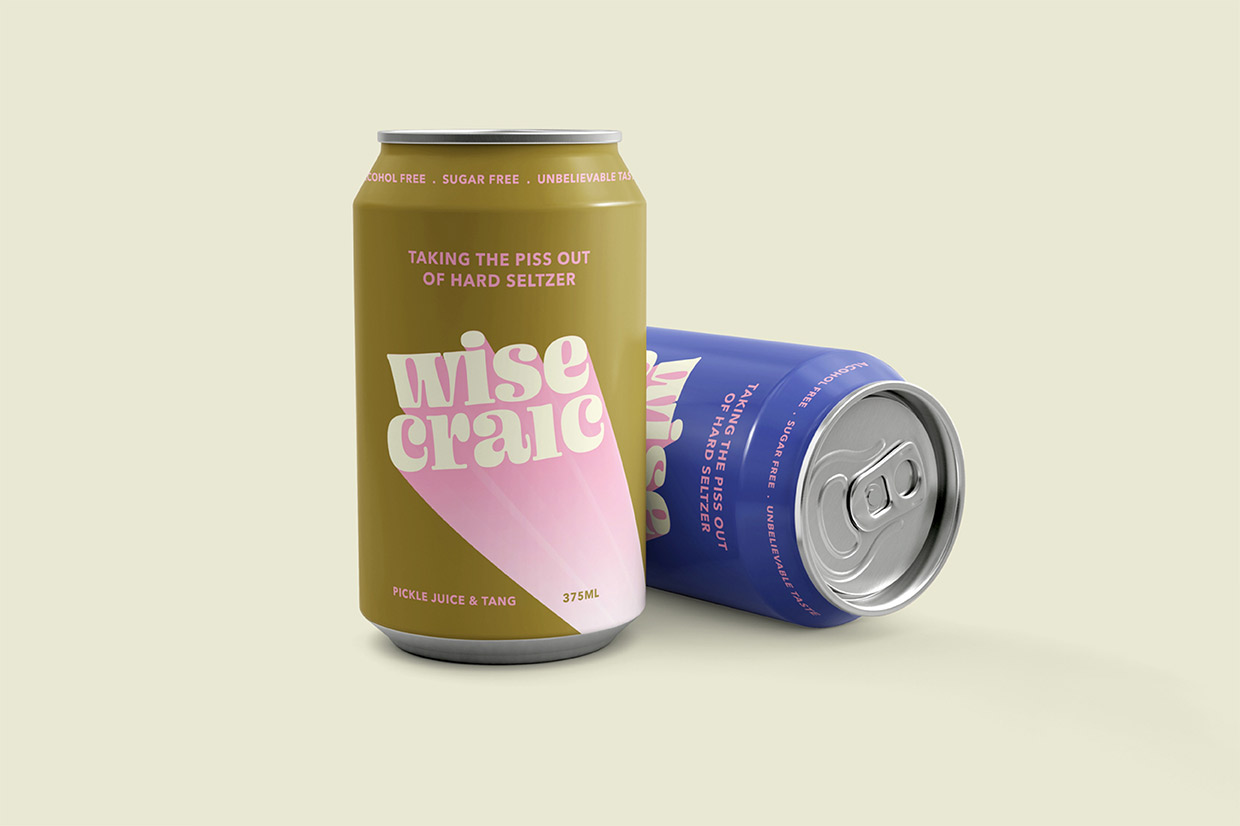 FAREWELL HANGOVER, HELLO VITALITY – THE NON-ALCOHOLIC DRINK BRANDS QUENCHING OUR THIRST
Here in Australia, spring is in the air. There's a palpable excitement as the days get longer, the sun feels warmer and flowers are in bloom. As the temptation to crack open a bottle of poolside rosé increases (don't worry, there's no judgement here), we suggest you try a guilt-free alternative. And we're not the only ones considering this. According to the 2021 IWSR Drinks Market Analysis' 'No- and Low-Alcohol Strategic Study', no- and low-alcohol volume in Australia increased by +2.9% in 2020, which outperformed the regular alcohol market, one that registered a volume decline of -1.4% over the year.
With this becoming an increasingly popular and lucrative market, we found some of the family businesses who've embraced this trend and already made their mark.


MONDAY DISTILLERY
Sam Manning had reached the end of her tether with sickly, sweet mocktails and uninspiring sparkling water drinks. She launched Monday Distillery, starting with a classic 'G&T' and soon expanded the range to include a Dark & Stormy, 'Whiskey' Dram Sour and more. The brand's messaging is around having a good time without the next-day scaries, to "love what you drink and love yourself the next day too".
Seeing the positive reaction to Monday Distillery and realising there was clearly a bounty of keen customers, Sam set up Osun Sparkling, which pairs crystals and plants with water, in flavours like lavender, rose and elderflower. In this move she was able to diversify her customer base; some were drawn to the crystal properties of the brewing process and others simply loved the sugar-free taste and health benefits.
Using Sam's botanical and beverage background she changed the conversation from "'why are you drinking that?' to 'oh, can I have a sip?'" And with lockdown ongoing for many of us, she found her niche in a drink that could be enjoyed Monday to Friday and into the weekend.
BRIDGE ROAD BREWERS
There's few things better than a pint on a summer's day. So, when Ben Kraus found himself in Innsbruck, Austria, learning to become a brewer, he knew he had to bring good, honest beer back to his home of Beechworth, Australia. Ben (and wife, Maria) were just 25 years old when they opened their first brewery from Ben's dad's shed and quickly saw success. In 2006 they opened their now-home of the business in Beechworth.
Though most of their range is boozy, their 'Free Time' caught our attention. Having a commitment to philanthropic foundations, this year Bridge Road Brewers pledged $5 from every case of their no-alcohol 'Free Time' beer to go to the 'Dry July' foundation. The campaign was a massive success and raised $5000 in sales, as well as being one of the tastiest alcohol-free alternatives around.
REMEDY DRINKS
A few years ago, very few of us knew what kombucha was. It seemed like the rise of kombucha came hard and fast, and now health food stores and supermarket giants are stocking the sparkling fermented tea drink. But how did this journey begin for Sarah and Emmet Condon, founders of Remedy Drinks? Well, they knew they were on to a good thing when their home-brewed kombucha was a favourite amongst friends and family. With "a young family. No jobs to fall back on. Some savings, a couple of credit cards. Entrepreneurial know-how, but no experience in the food and drinks world" they decided to take the plunge and move to a professional kitchen. It paid off and they're now one of the market leaders.
Remedy may have expanded over the years but they put their success down to keeping the brewing and fermentation process in small batches, long-aged. It's the "old school way" and something they won't compromise on.
A HEALTHIER WAY
Whether you don't drink due to religious reasons, you're doing a month off for charity, or you just want to live a healthier lifestyle, more and more people are ditching the booze. In an interview with Smart Company, Endeavour Group shared that "sales of non-alcoholic beer, wine, cider, RTD and spirits had increased by over 83% in the last 12 months" and that number is set to rise – we're excited to see what happens next.
Learn more about Monday Distillery, Osun Sparkling, Bridge Road Brewers and Remedy Kombucha.